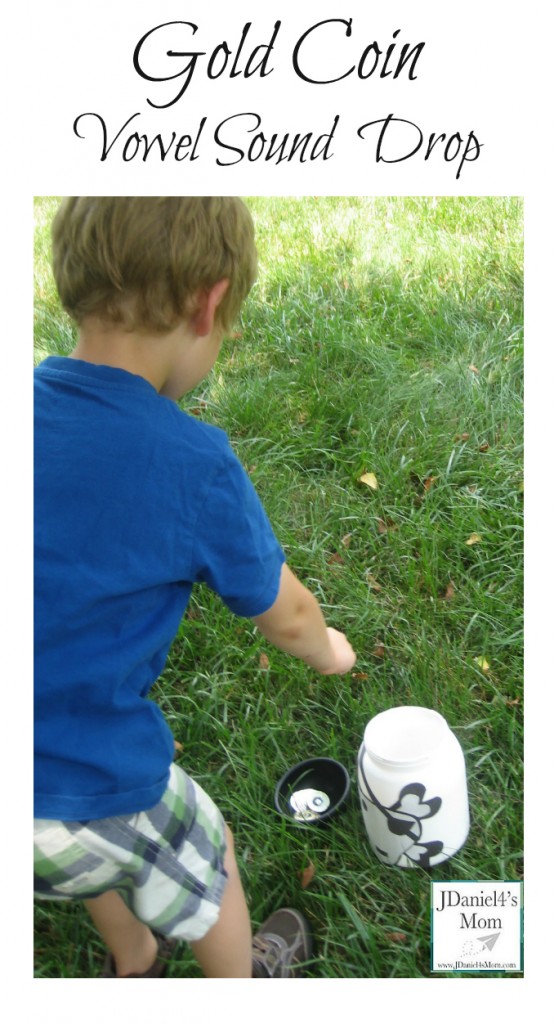 Working on the different sounds vowels helps children who are learning to read master the sounds. Interacting with vowels sounds in  fun pirate themed kids activities helps children identify words that they know that contain each of the vowel sounds. It also helps to reinforce the vowels sounds children already in their auditory memory.
This is one of those kids activities that children can play a number of ways. They can work on long vowel sounds, short vowel sounds or a mixture of both.  We focused on long vowel sounds when we explored this activity
These game could be played inside or out. Kids activities that can be played both places give you the option of playing this game in various learning and playing spaces.
Supplies Needed for the Kids Activities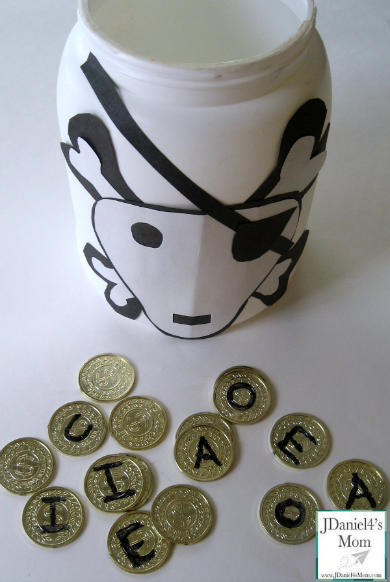 Large plastic container
Construction paper to create a skull and crossbones
Heavy duty glue stick
Toy gold coins
Permanent marker (black)
Container for coins
Creating the Kids Activities Container and Coins
I hand drew the skull and cross bones for the outside of the large plastic container. You could easily print out a coloring page with the skull and cross bones and have your kids color it. When they are colored in, you could glue the picture to the container.
The gold coins we used came from a party store. On each gold coin I wrote one of the letters that is a vowel. It was a challenge to write the letters on the bumpy surface of the coins. Some letters came out much clearer than others.
How to Play Gold Coin Vowel Sound Drop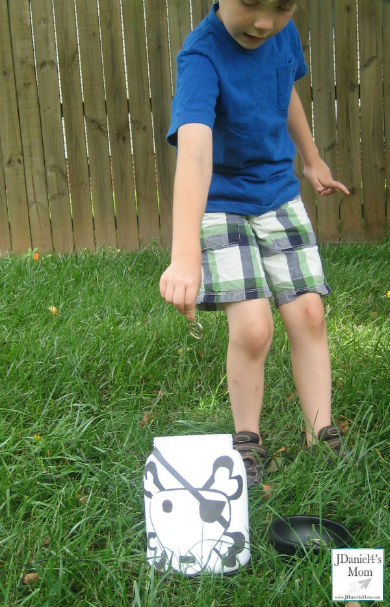 We took the coins and coin drop container out into the back yard. JDaniel was encouraged to stand straight and tall and try dropping the coin in the container after telling me a word that  had the vowel sound featured  on the coin. (He started to drop the coin from a lower height after having a few coins barely miss the container.)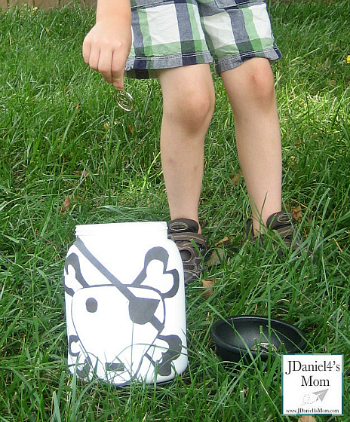 I encouraged him to stand up straighter and hold the coin up at about waist height.  He found that the coin ended up going into the coin drop container more easily when he wasn't bent over. It was also a whole lot more rewarding.
It was actually harder to get the coin in the container then it was to come up with long vowel word to match the letter on the coin.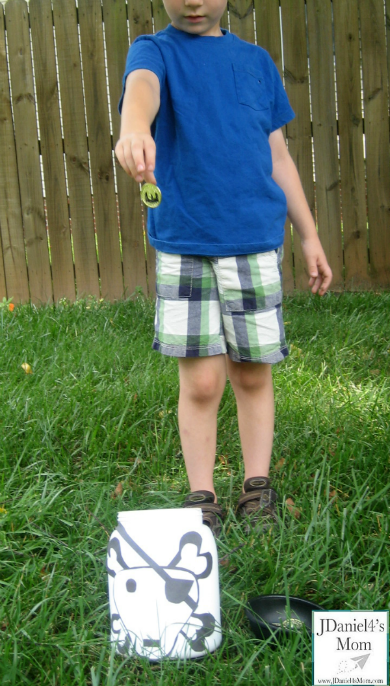 You will find more outdoor activities on my Outdoor Fun for Kids Pinterest board.
Follow JDaniel4's Mom's board Outdoor Fun for Kids on Pinterest.



(Visited 2,697 times, 2 visits today)