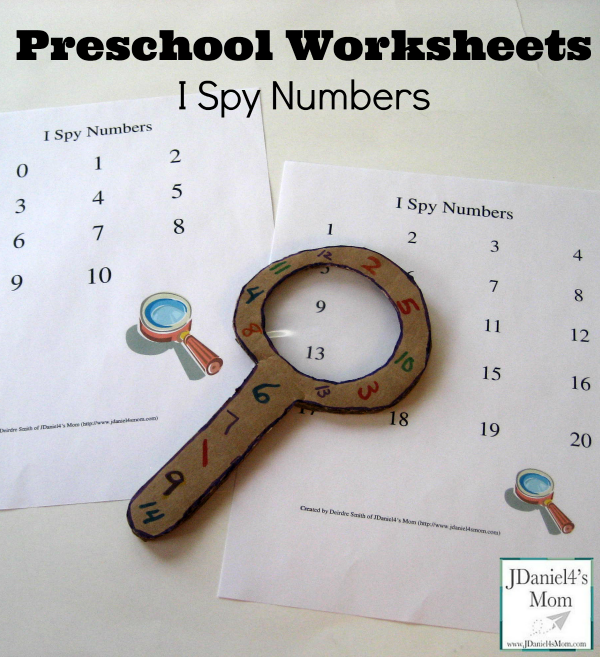 Preschool worksheets can go way beyond rote practice. These I Spy Number Hunt preschool worksheets can be used to have children search for numbers in their homes, classrooms and beyond. Learning to read and identify numbers are the basic concepts we worked on in this number hunt. Oh!We created a number magnifying glass to aid in the hunt.
I have created two I Spy Numbers Hunt worksheets. The first worksheet goes from 0-10 and the second worksheet goes from 1-20.
The first hunt has the number 0 in two places. I wanted kids to see that 0 can be used in two places. Yes, there are those who would say why focus on zero at all. It is my belief that 0 is tricky for kids to wrap their brain around so, I wanted to give them the opportunity to work it. Kids can then see a number a part of number or a whole number all on its own.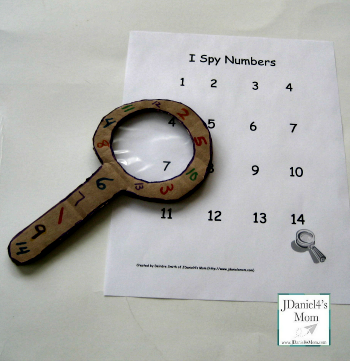 The second hunt focuses on the number children will count when they are counting to 20. Back when I started teaching counting to 20 was where it was at for early childhood learners. It probably still is or I hope it is.
Where to search with these preschool worksheets
These worksheets can be placed on  clipboard for children to walk around with or use while sitting down surrounded by books ,catalogs, and newspaper ads.  There are so many ways and places kids can search for numbers.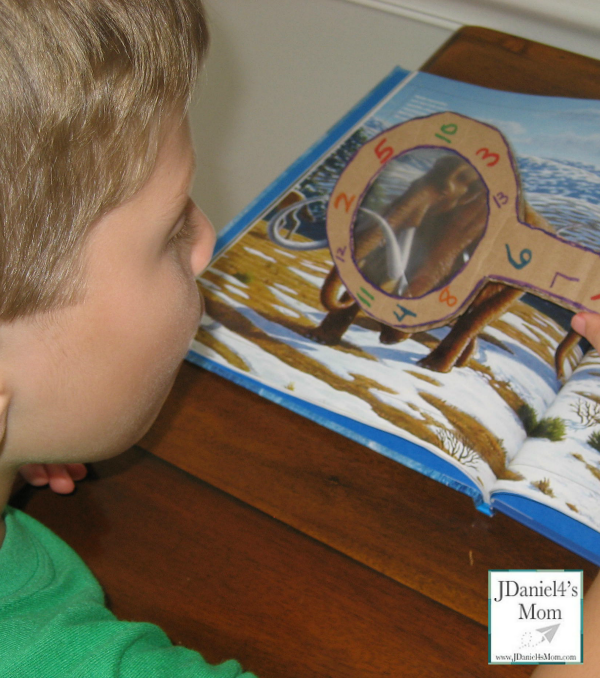 Here are some places we have looked for numbers:
While traveling in our car
The grocery store
Walking in our neighborhood
The library
In my son's room
The Sunday paper
Do I have to use a magnifying glass?
(The link below is an affiliate link.)
You totally don't need to use a magnifying glass. For these activities I made a magnifying glass. I love making things out of items in our recycling bin so, making a cardboard magnifying glass was fun for me. If you want to use a magnifying glass and you don't have any, you may like Learning Resources magnifying glass. We have one and love it.
You don't have to create your own magnifying glass for this number hunt. The main component to this hunt is the preschool worksheets printed out for the children to use.
Tip: If you do use a magnifying glass, you may want to attach it to your child's clip board with string.
For more Early Learning activities, please check out my Early Learning Math Board.
Follow JDaniel4's Mom's board Early Learning- Math on Pinterest.


This post is part of a collaborative three-part summer learning series hosted by: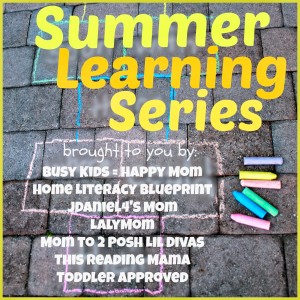 How are you keeping your children learning during the summer?

(Visited 1,803 times, 1 visits today)