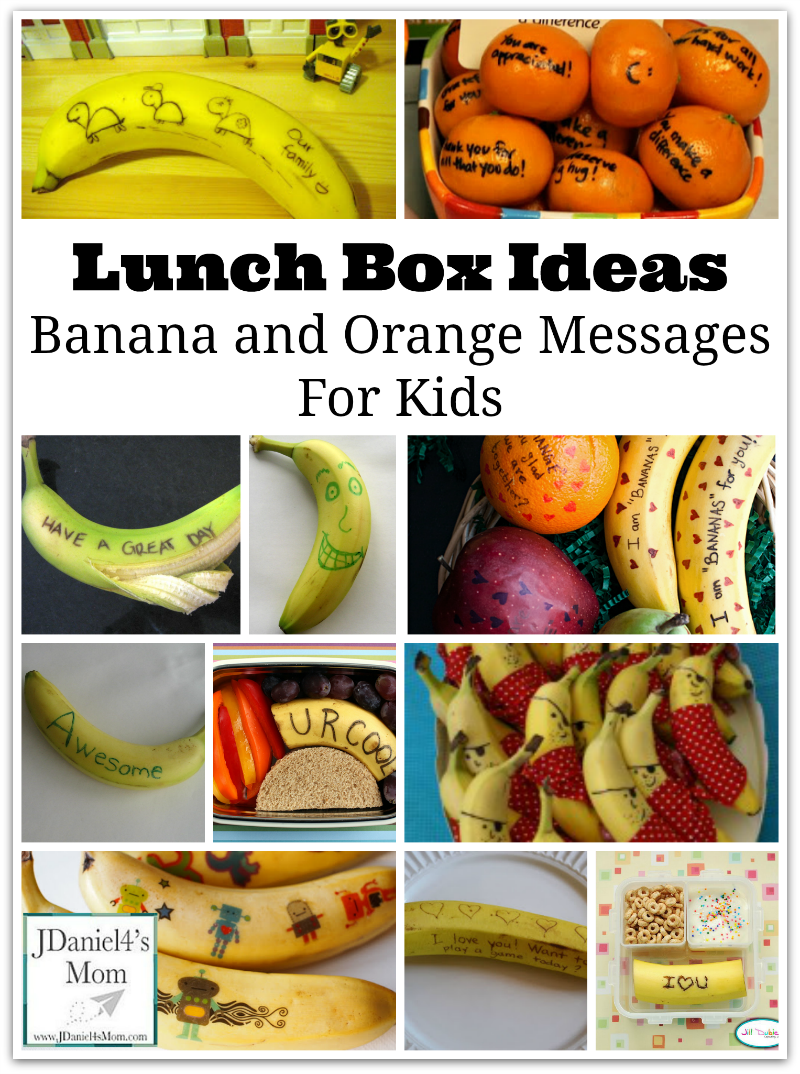 Placing a message in your kids 's lunch gives them something fun  to find waiting for them when they open their lunch! I have gathered  together a wonderful collection of lunch box ideas for banana and orange messages for kids. Actually some of these posts doesn't have a message on fruit. They are just  a really cute banana creations. I thought you would enjoy them so I through them into the mix.
Lunch Box Ideas- Messages and More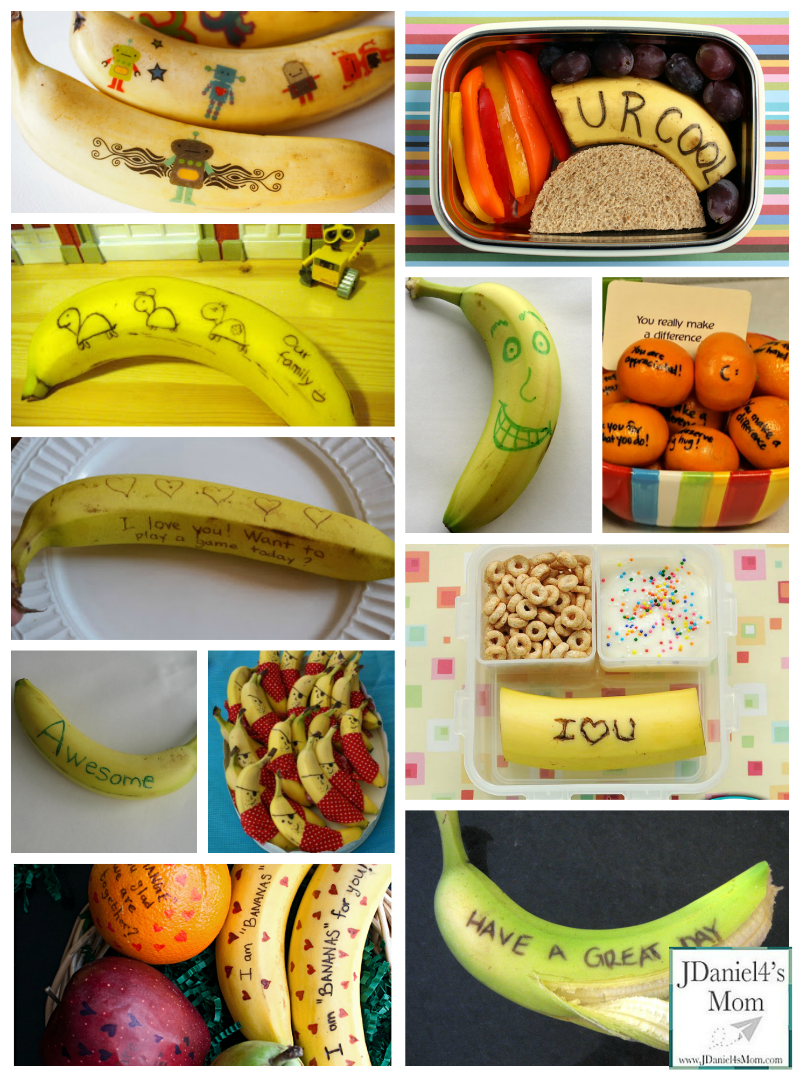 Magic Message Bananas from Come Together Kids look like great fun to make. Check out their post to find out how to create a message that appears just in time for lunch.
Flutter Flutter used the technique shared above to make banana tattoos. What fun and creative pictures they made!
You can learn to write on bananas when you read this post from Food Cute for Kids.
I would love to find a reminder to "Have a Good Day" in my lunch like Instrutables did.
Jill Dubien's I Love You Banana bento  is super cute. Her whole bento lunch filled with really cute lunch box ideas!
The banana pirates created by Grubbly Little Faces for a pirate themed birthday party, but I think they are great lunch box ideas.
Pink Stripey Socks didn't place a message on the bananas in her post. She used rub on tattoos for her lunch box ideas! This is such a cute idea!
Cake Whiz used apples, pears and oranges as the canvas for special messages. What fun it would be to find one of them in your lunch.
These special message oranges from Biting the Hand That Feeds You were for a teacher breakfast, but I think they are great lunch box ideas too.
A food marker is great for writing on fruit that have both thin and thick skin. This PBS Parents:Kitchen Explorers post was written by Windolonia
Lunch Box Ideas- More Messages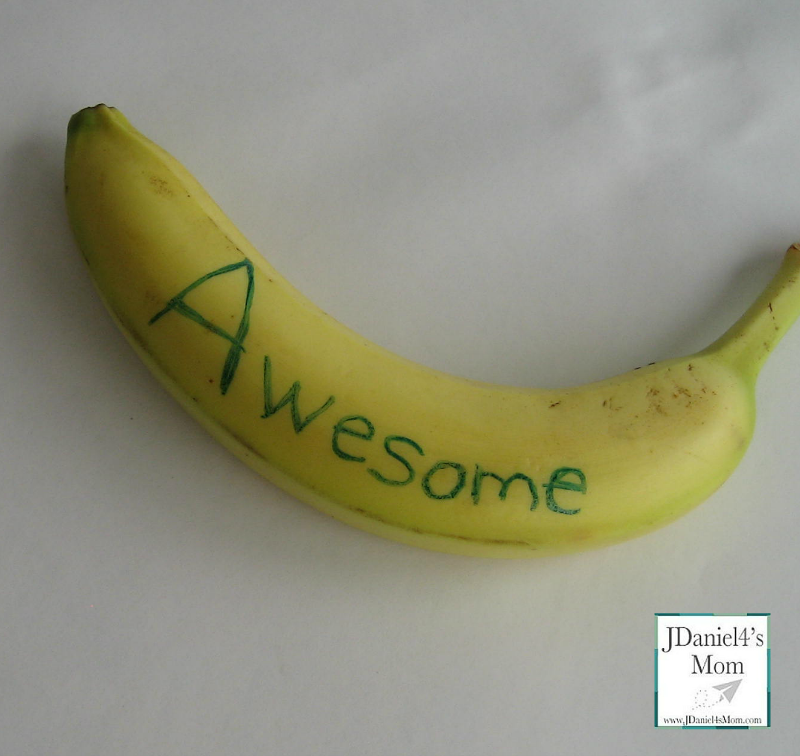 You are awesome!
I am proud of you!
You are cool!
Hello!
Smile!
Enjoy your lunch!
Hope you had a great morning!
Happy day!
Super Star!
You rock!
Lunch Box Ideas- Writing Tools
An affiliate link in offered below for you convenience.
I tend to use Gourmet Writer Food Decorator Pens or food markers when I am creating messages for my son's lunch. They are a little more expensive than regular markers, but I know they are safe. If you are writing on a banana, its thick skin will protect the fruit inside. Non-food markers should be okay. I have used them on banana skins too. If you think it is not okay, stick to the food markers.
A pin was used to create the appearing designs. I like to make sure pins are super clean before I use them to create.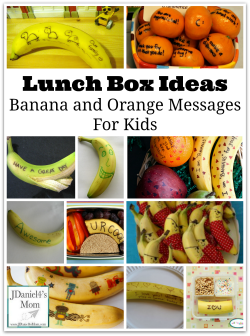 (Visited 1,477 times, 1 visits today)