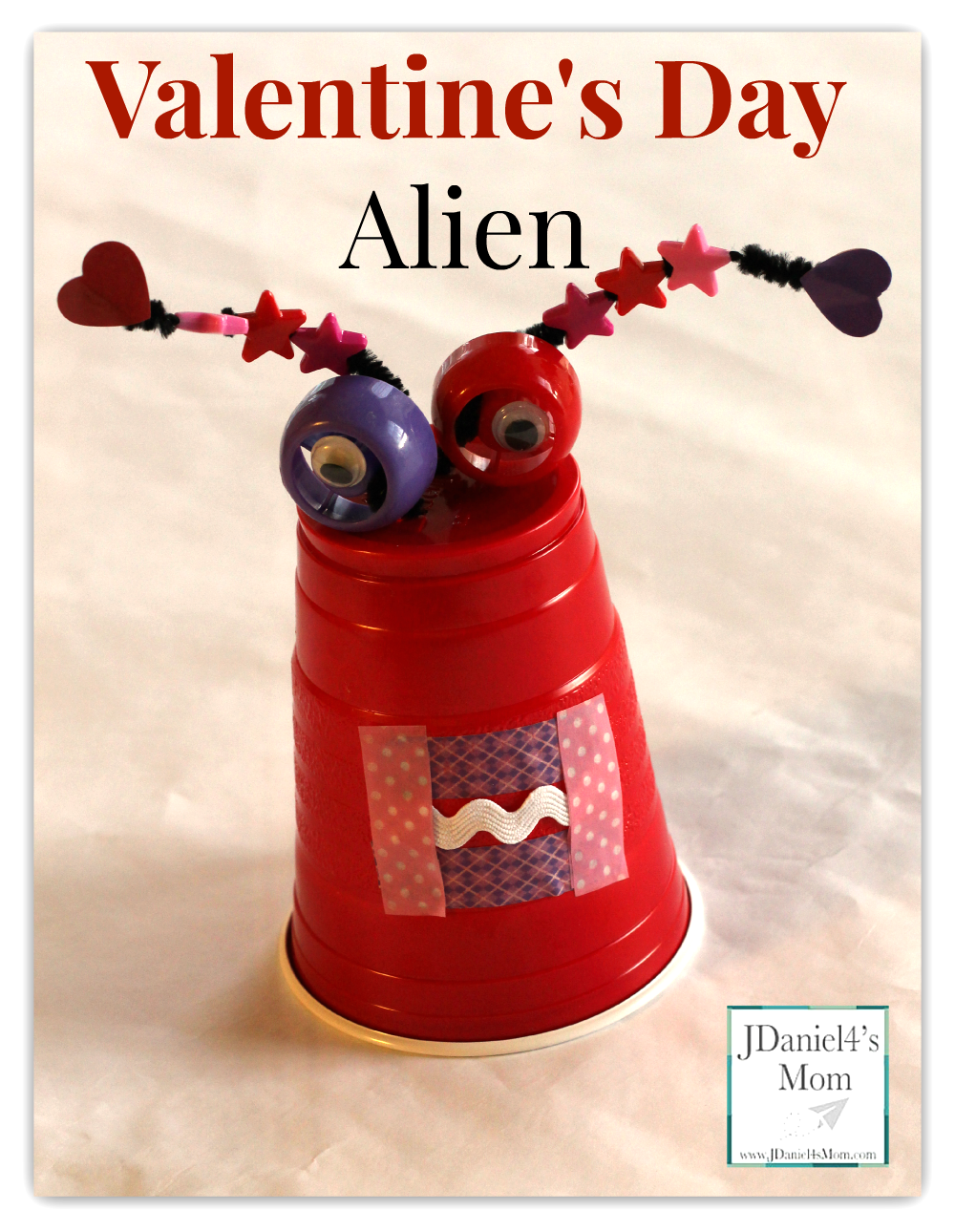 If you end up with bunches of odd and ends in your crafting area or junk drawer, this Valentine's Day craft is for you. During one of my clean out the cabinets and shelves purges, I found a bunch of things that I thought would be great for creating a Valentine's Day sculpture.  Those odd and ends along with a red Solo cup were placed out for my son and I to create with.
Both my son and I had colds last week! We both needed something do that wasn't super messy and would make us smile.  This space alien sculpture really made us smile. He just look goofy and silly.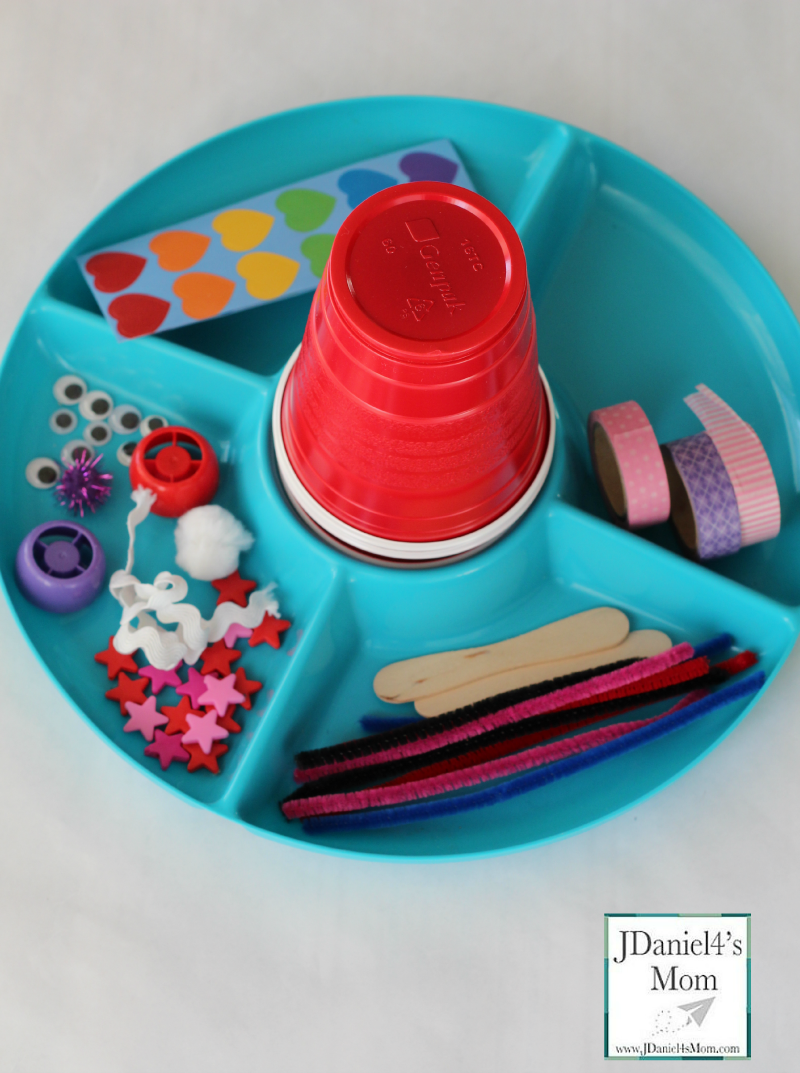 To get to the end of the sculpting process we had to try and try again to get the materials to work well together. We found it a challenge to use the washi tape on the craft tray on the solo cup. It  really didn't want to stay in place. The slick sides of the cup just didn't adhere to the tape. It took more than two hands to hold it in place until it stuck. We tried to get the pink and purple lids to stick to the cup. They just fell off as soon as we moved our fingers.
It might have been better to use sticky back wiggly eyes and jewel stickers to decorate the plastic cup. We could have used stickers to create the alien's whole smile, eyes and around his antennae. We will have to remember that for next time.
We have tons of stars for threading leftover from a math activity. They ended working well over the pouch cap eyes. By adding some stiff elements to the base of the antennae they seemed to stay in place a little better. They were still a little droopy. (Maybe the alien had a cold too. When you have a cold you feel kind of droopy.)


(Visited 677 times, 1 visits today)