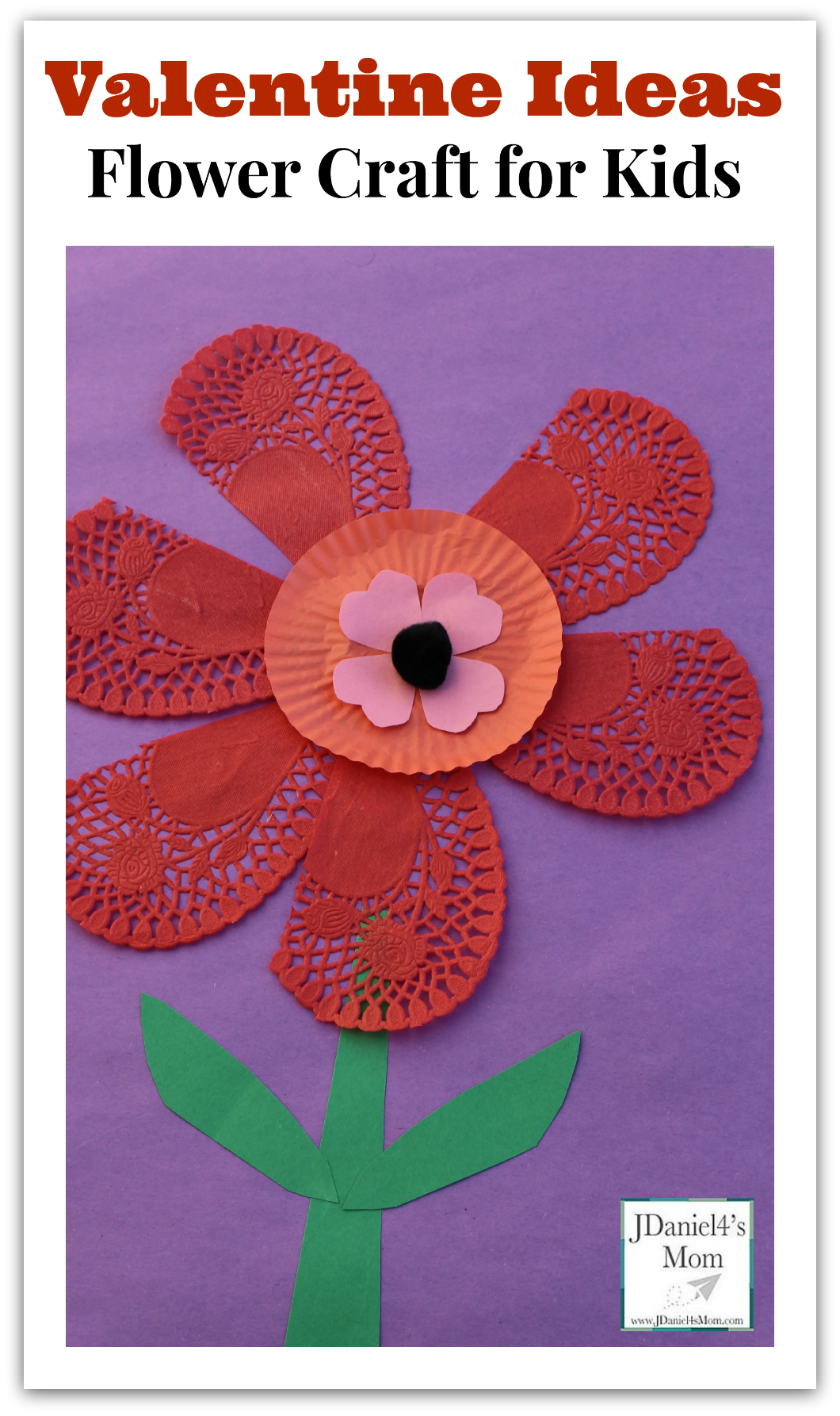 Some Valentine ideas like this flower craft for kids and the "I Love Ewe"  sheep craft I shared a few weeks ago come to together as you work on them. They are very organic. Some kids like to create a craft based on one they have seen done before. Others love take the materials that have been set out and craft their very one Valentine ideas.
For this craft the following materials were put out:
Red doilies
Cupcake liners
Various colors of construction paper
Pom-poms
Glue sticks
Scissors
Creating Valentine Ideas and Crafts
I have found discussing the theme of a craft can get a child's creative juices following. To get kids thinking about Valentine Ideas you might want to ask them what they know about Valentine's Day.
Here are somethings they may share:
They may say my dad gives my mom flowers on Valentine's Day.
It is a day about hearts.
People give cards on that day to people that they love.
I get candy hearts or chocolate on Valentine's Day.
A little baby flies around and shoots people in the heart on Valentine's Day.
My friends put cards to me in a special box.
All of these are great ideas. Once children have some background information on Valentine's Day, they can take one of these Valentine ideas and start creating. Some children may decide that they want to do something totally different then anything you discussed. That is fine!  It is such fun to see what your children will come up with.
If your children hone in on the ideas of flowers for their Valentine's Day craft, you may want to have them create a doily flower like the one below. It is super easy to make.
Creating a Valentine's Day Flower
Heart shaped red doilies were cut in half to create this flower's petals. Bright green construction paper was cut to create its leaves.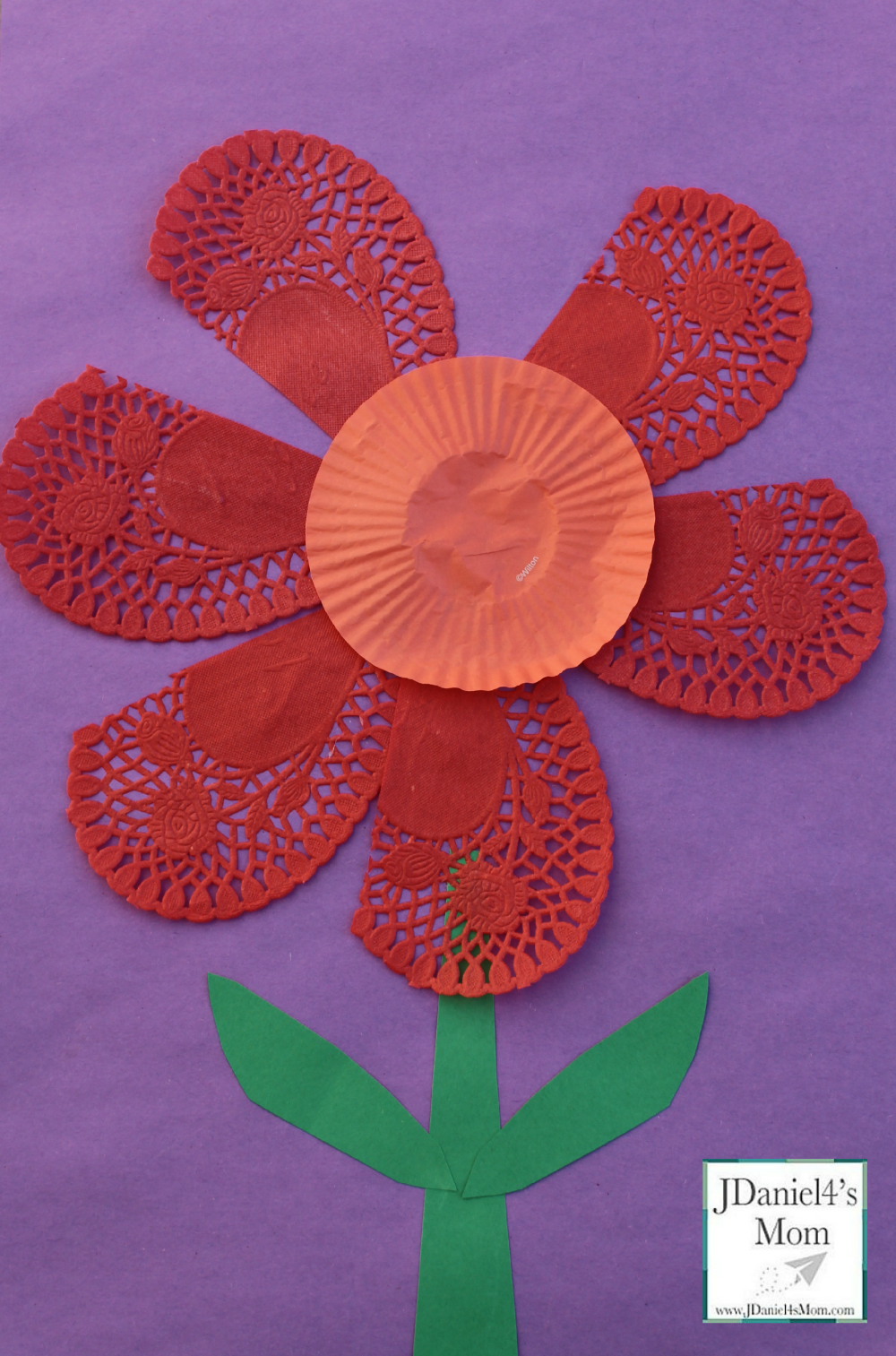 Then a salmon colored cupcake liner was flattened out to create the cup or corona of the flower. Your Valentine's Day crafter may decide to keep the cupcake liner more upright. I bet that would look great.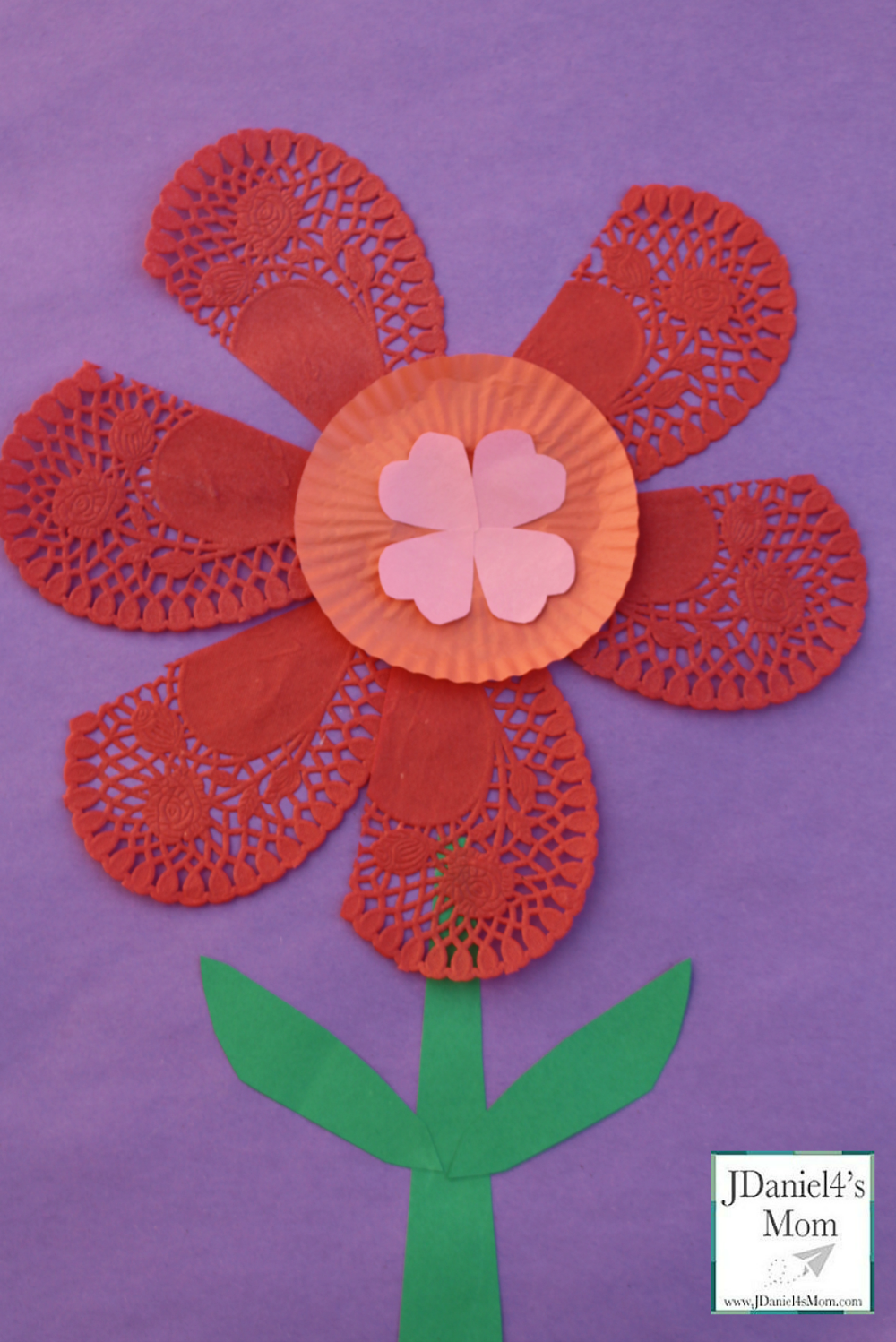 Next pink construction paper hearts were cut out to go in the cup. The hearts were created to help convey that this is Valentine's Day flower.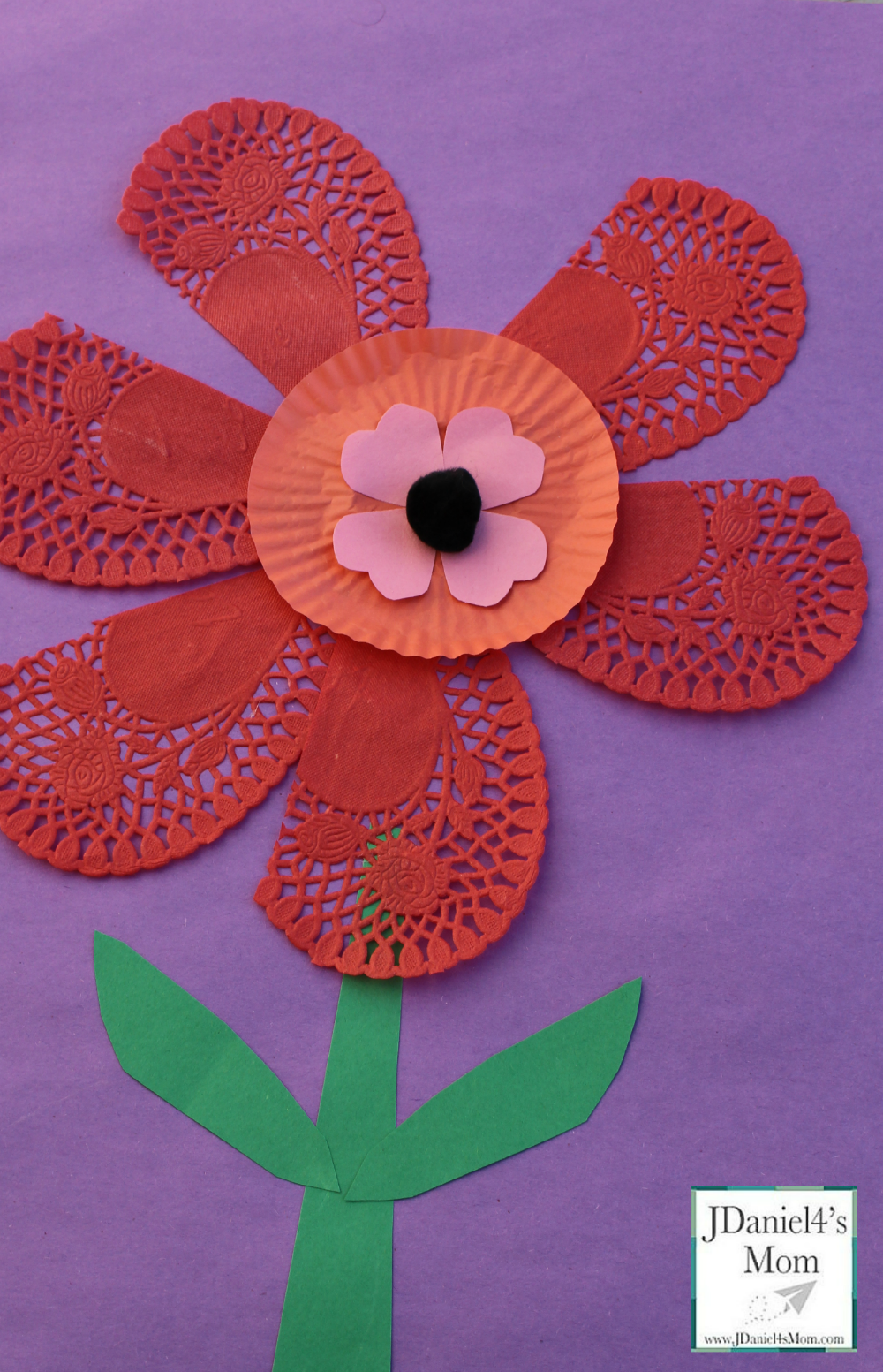 Finally a black pom-pom was placed in the eye of the flower. Rather than use a red or pink pom-pom black was selected to create a color contrast.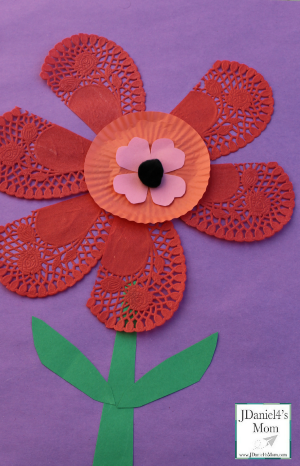 Children may decide to use whatever colors are closest to them your work table or their favorite colors. As I mentioned earlier, they may create their own totally unique Valentine idea that has nothing to do with flowers.  What fun it will be to see what your children create with the materials you put out for them.
Here are some other Valentine's Day craft ideas:
If you try these Valentine's Day crafts, please leave me a comment below telling me about it  or share a picture of it on my Facebook page.

(Visited 460 times, 1 visits today)