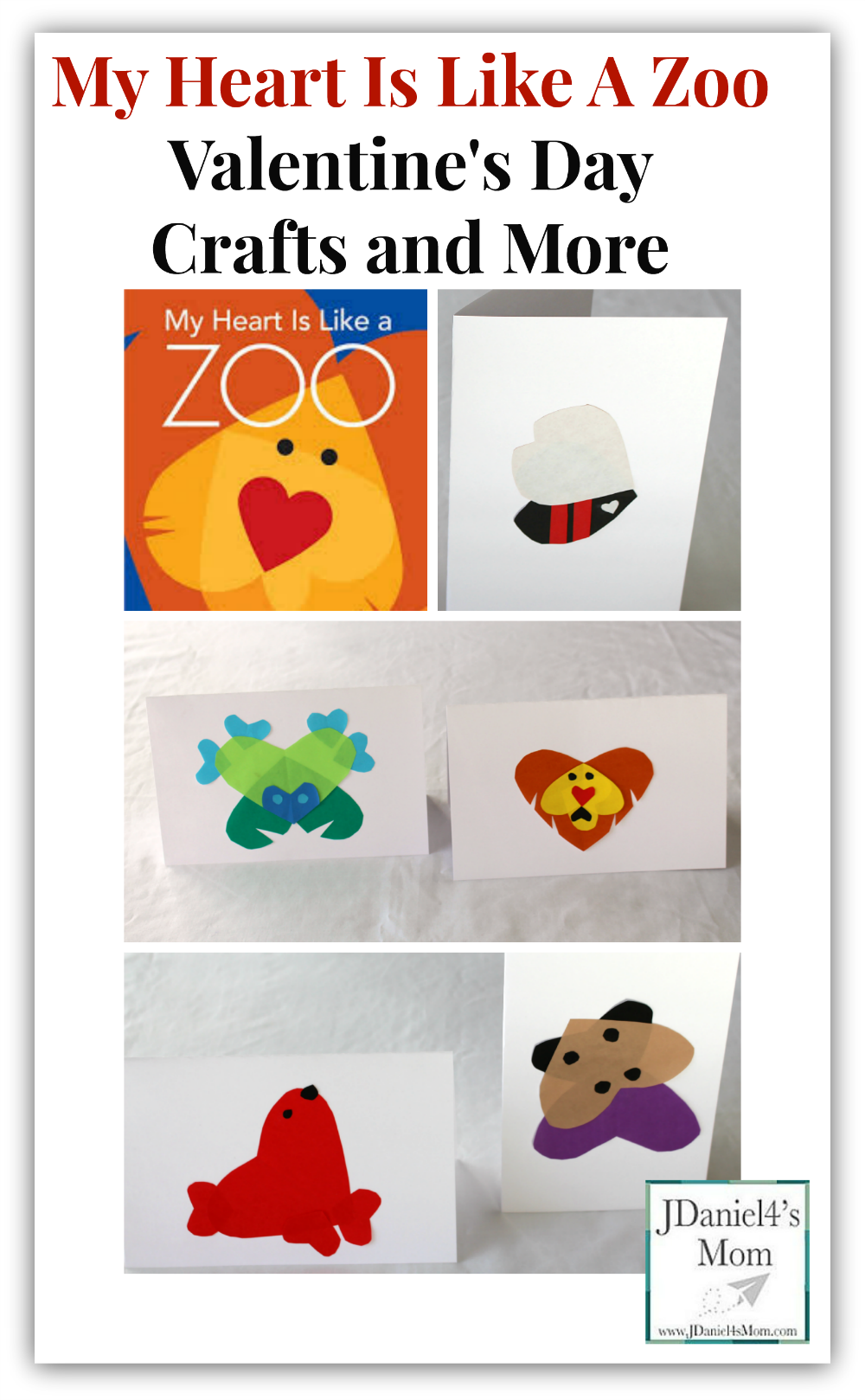 Tying together a book with crafts and learning activities base on it is a lot of fun. Recently we did just that with the book My Heart is like a Zoo. My Heart is Like a Zoo is a wonderful children's book that compares various animals to love. What fun it is to read just how the storyteller's heart is like each of the animals. Each illustration of an animal is made of layered hearts. Recreating these Valentine's Day crafts to place on cards for JDaniel to give  and learn with seemed like a great idea. (See yesterday's post 8 People Kids Can Give Valentines Cards to find who we will be giving cards to.)
Before starting the card making process you may want to go back through the story and talk about why each animal fits with the love description shared with it.  At my house we thought some were perfect matches. We came up with other descriptors we thought fit better with others. It was fun to walk through the book again and share our insights.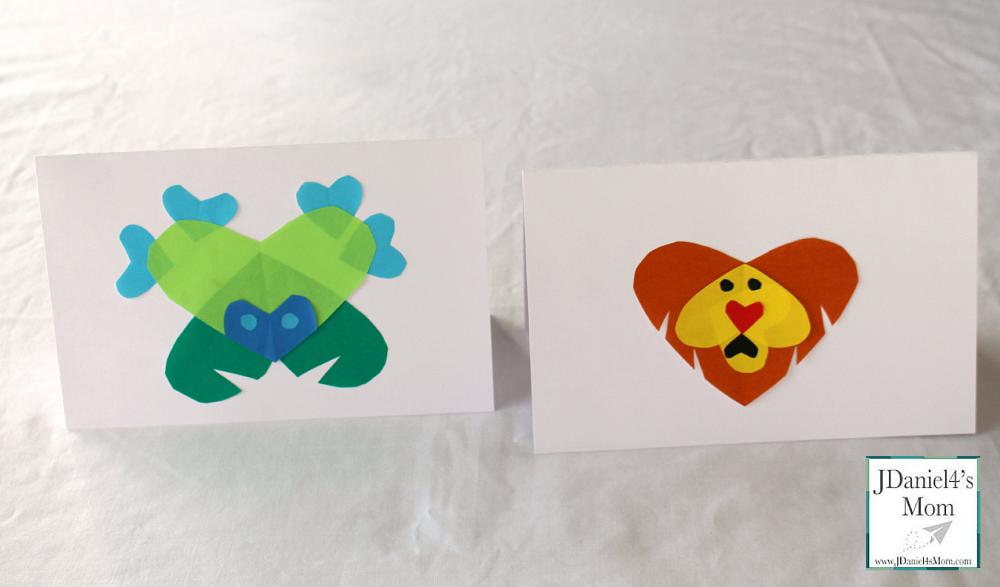 How did I make the cards?
Craft Supplies:
Origami paper
Glue sticks
Scissors
White Cardstock
Valentine's Day Crafts Tips
Origami paper worked out to be the best paper for creating the heart animals. At first I thought about tissue paper.  It is thin enough for the bottom layers of tissue to show through. It is also a little bit of a challenge to cut. If you were going to try to make these cards to, I wanted to use a type of paper that would be easy to cut. Origami paper worked out really well.
I experimented with the different colors than the illustrator had chosen for his pictures. Changing some of the hearts colors associated with Valentine's Day seemed like a fun thing to do.
Children just need to look through the book to find an animal they want to try to recreate or  be inspired to create a totally new animal.
I used white cardstock. It was much easier to see the layered hearts on the white paper than it was to work with a darker color like red or purple.
Directions:
Step One
Cut out all the shapes you will need to create your animal.
Step Two
Try putting the pieces together the way you want them arranged before you glue them together.
Step Three
Glue the hearts into position. I found that it was easiest the smaller shapes to the largest shape. All the shapes that went on the bottom were glue first and then the shapes on the top.
Step Four
Finally glue each of the animals to a piece of white card stock folded in half hamburger style.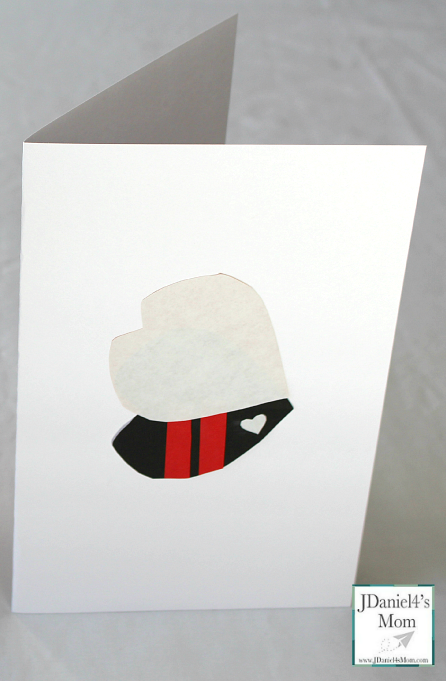 Other Ways to Use These Valentine's Day Crafts
Instead of making cards with the animals you could glue each of them to an index card and add a popsicle stick to the back. They would make great retelling puppets.
You could leave the popsicle sticks off the back of the index cards and use the animal cards to make a sequencing game.

If you try these Valentine's Day crafts, please leave me a comment below telling me about it  or share a picture of it on my Facebook page.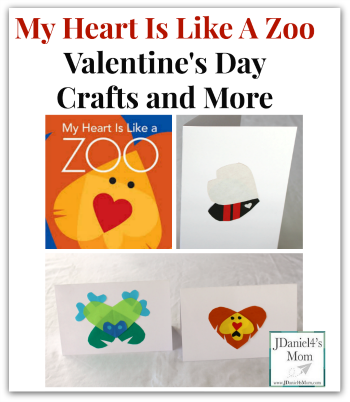 To see more Read and Play activities please check out the full list on The Pleasantest Thing  or visit Carolyn Elbert's board Read & Play on Pinterest.

(Visited 948 times, 1 visits today)