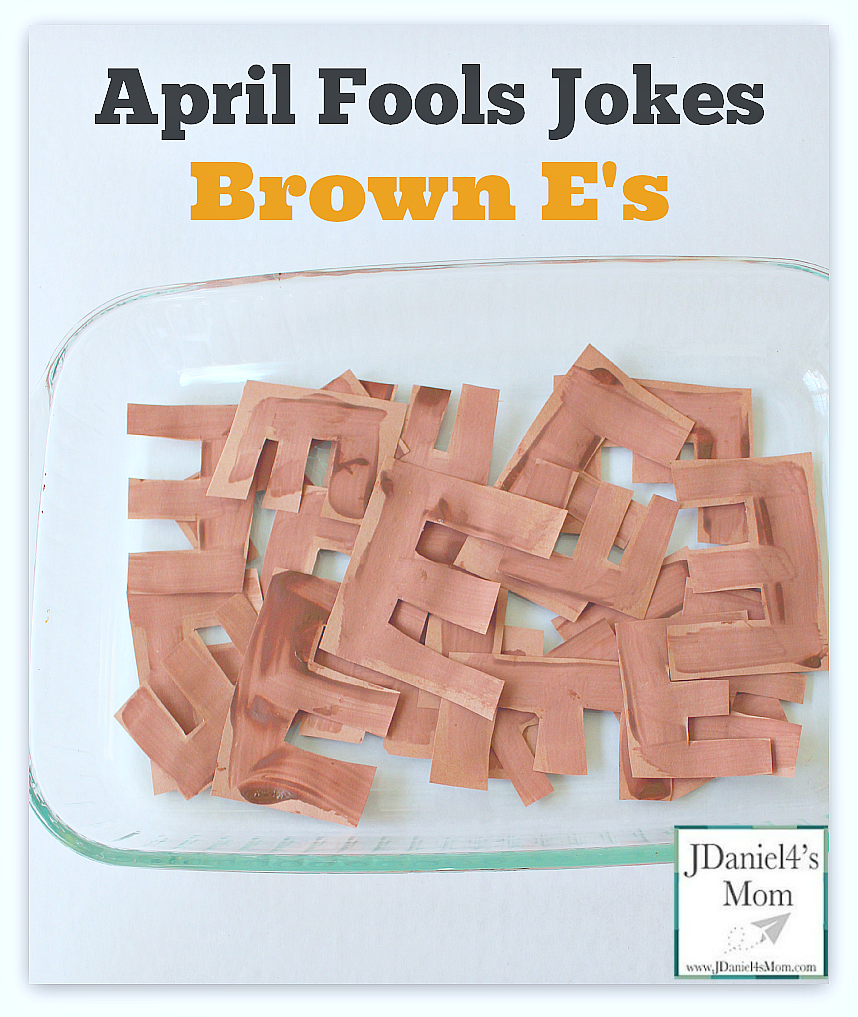 April Fools jokes that are fun are my favorites. Two years ago I pulled a whole lot of fun April Fools jokes on my family. This year I had my son help me put together a fun April Fools joke for my husband. We make brown E's.  It was a fun joke to put together and will be fun to pull on my husband. One of the teachers at my school created a pan of brown E's with her class and put them in the teacher's lounge on April 1st last year. I think it was one of the April Fools jokes that was enjoyed as much by the kids that made them as the teachers that  they pulled the joke on. We are hoping my husband likes this joke just as much.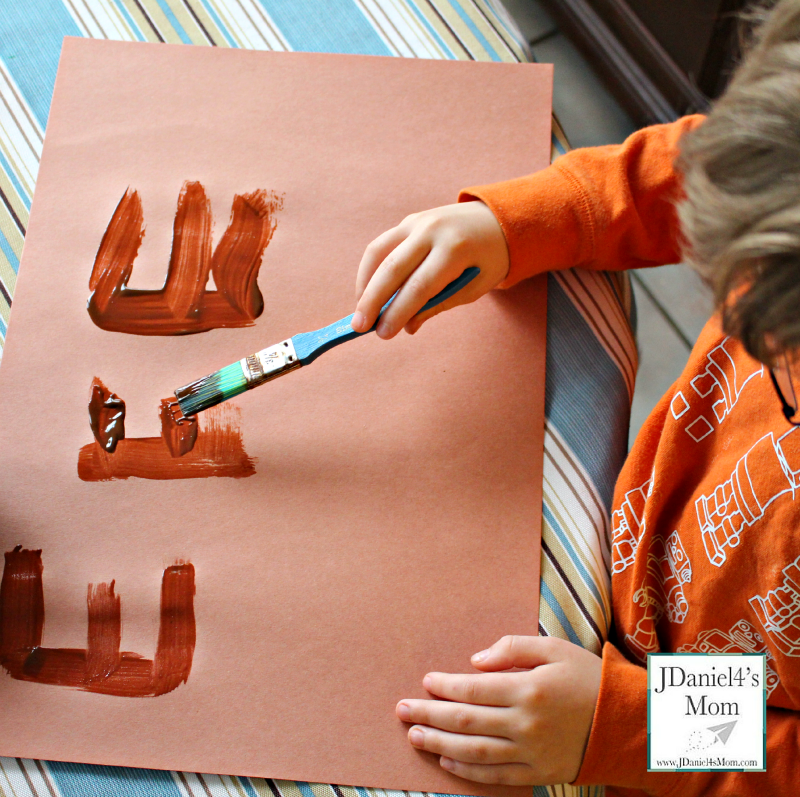 We started  by painting a whole bunch of brown E's on two large pieces of brown construction paper. There were several reasons we painted the E's.
It is easy to create E's that have very think lines when you paint.
When the E's had dried, the would be wide enough to make cutting them out easy.
The brown paint gave the paper a little bit of texture. The brownies we make seem to have a little texture on top.
While we waited for the paint to dry on the E's we searched through the baking pan cabinet to find just the right pan for the brown E's. We decided to go with a large pan rather than a small one. It would be easier to see all the E's in it.
When the brown E's were dry, we cut them out. It was really easy to cut around the outside of edge of the E's. Some of the E's were trimmed to make them look more E like. We got a little carried away with our brush strokes when we painted some of the E's.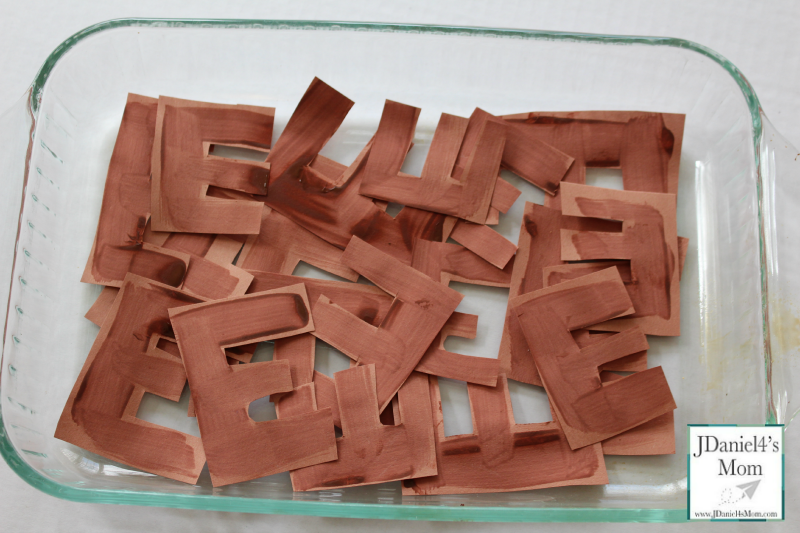 Then the E's were placed in a large glass baking pan or dish. It turned out that we had just the right amount of E's to fill the pan.  The pan will be covered with foil and presented to my husband on April 1st as a really special low calorie dessert. Just to make it fair we will probably make him a pan of real brownies too. They may not be as low calorie.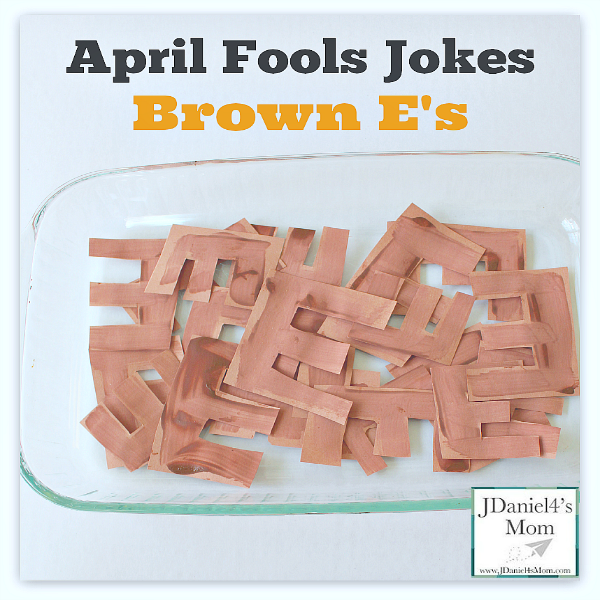 What April Fools jokes have you or your kids pulled? 
 Leave me a comment below or leave me a comment on my Facebook page sharing our favorite joke or prank. If you take a picture of  one of your family friendly pranks and share it on Instagram, please tag me. I would love to see it.

(Visited 1,953 times, 1 visits today)