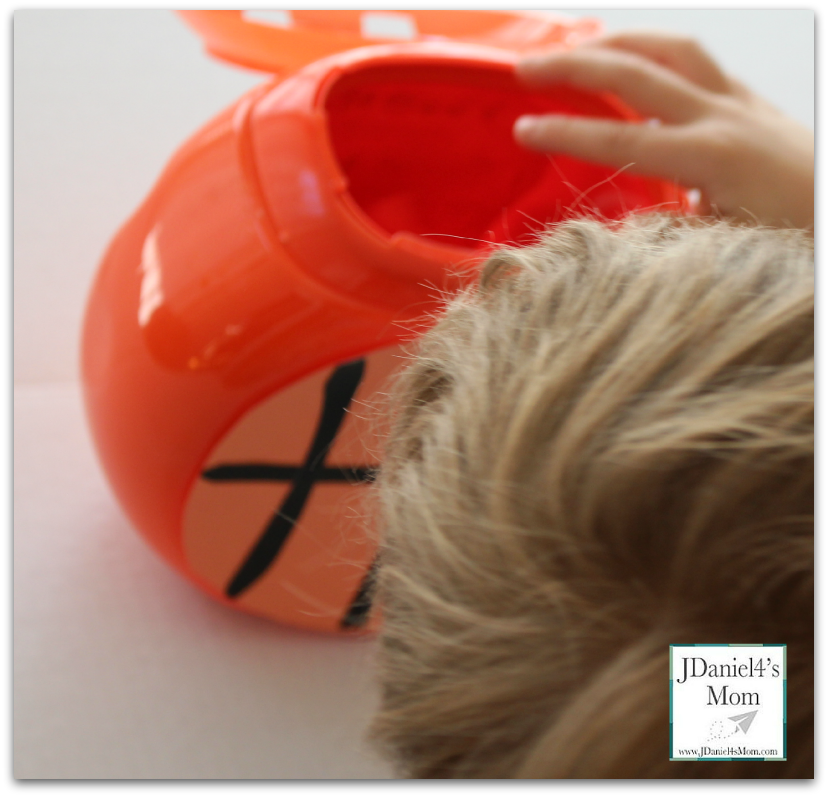 We have had several orange detergent containers sitting in our recycling box. It took awhile to come up with an activity I thought that could be used for and just how to decorate  one of them. As I have mentioned before, we have been really working on math facts. Lately we have been playing fun math games with printables I have made like ladybug rolls and cover. So continuing to working on math facts made sense. I just needed to come up with a theme of the game and how to decorate the detergent box. Since the March Madness had just started when I put this game together, the idea of creating a basketball that could be slam dunked into came to mind.
Yes, I do know that you don't slam dunk basketball balls into a basketball shaped container. I just couldn't see slam dunking into a net with an orange background.  (Actually maybe that would be a good idea! I will have to try it with one of the other containers.) It made  more sense to decorate the container as a basketball.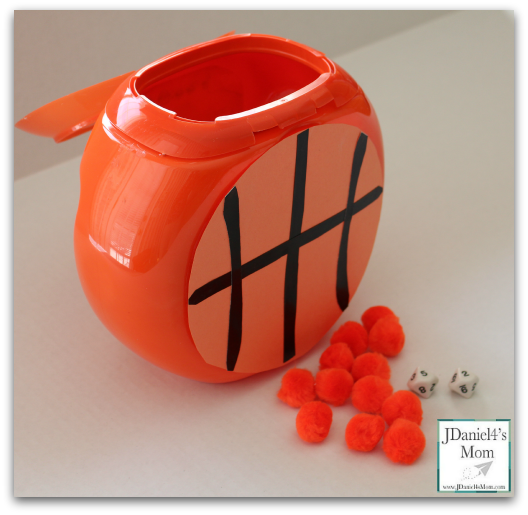 Putting The Game Container Together
Taking the stickers off the detergent container was the hardest part. After I had removed the stickers, I realized that I really didn't need to. Rather than create the basketball right on the container, I created a construction paper basketball cutout.
Black electrical tape was used to create the basketball's lines. It gave the ball a little bit of texture and didn't look flat. I had thought about using paint or markers to draw on the lines, but that would have really made it look one dimensional.
The link below is an affiliate link.
I used an Elmer's X-Treme School glue stick to glue the basketball on the detergent container. 
It did a great job of really making it stick. I was worried that construction paper wouldn't stick well to the plastic container.
Finally I pulled out the orange pom poms I had used to create Dream Big sight word basketball game and a pair of fun  ten sided dice. They are my son's favorite.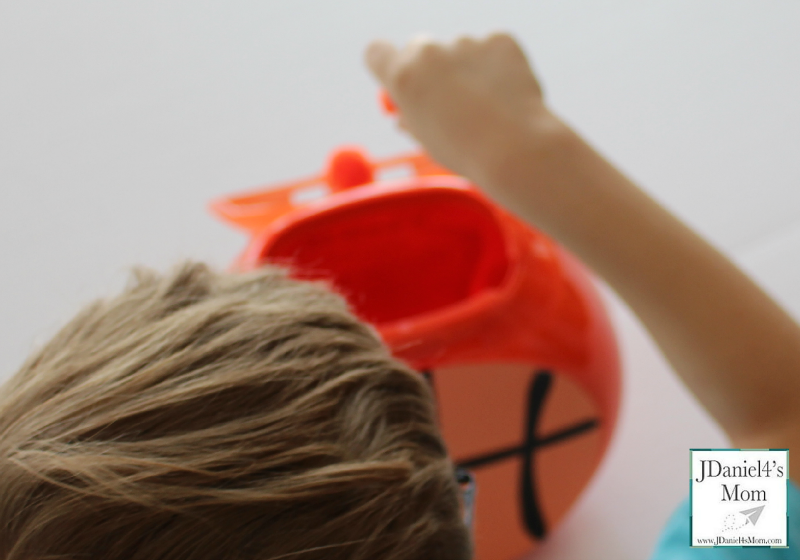 Fun Math Games
We started out by rolling the dice and then adding up the sum of their numbers. Then my son got to slam dunk that number of pom-poms. In no time at all we realized I was going to need to dig out more pom poms to solve the addition facts with large sums.
Other Game options
Your children could try to solve the addition facts and try to shoot the pom poms from further away.
They could do subtraction facts instead of addition facts.
They could slam dunk the number of pom poms needed to solve a math word problem.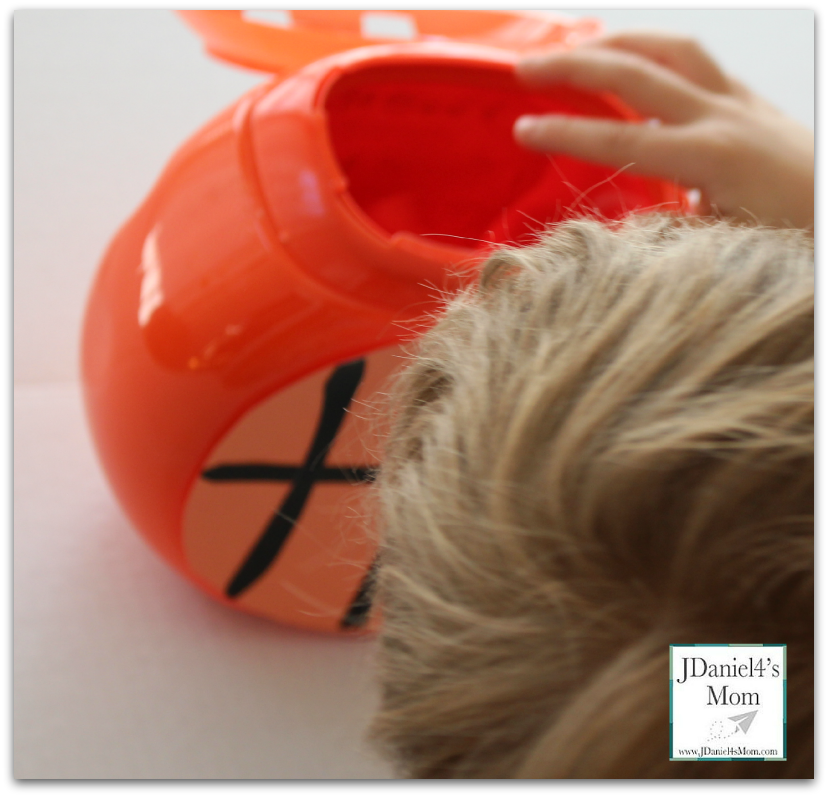 If you are looking for other math games, you will want to check out my Early Learning- Math board on Pinterest.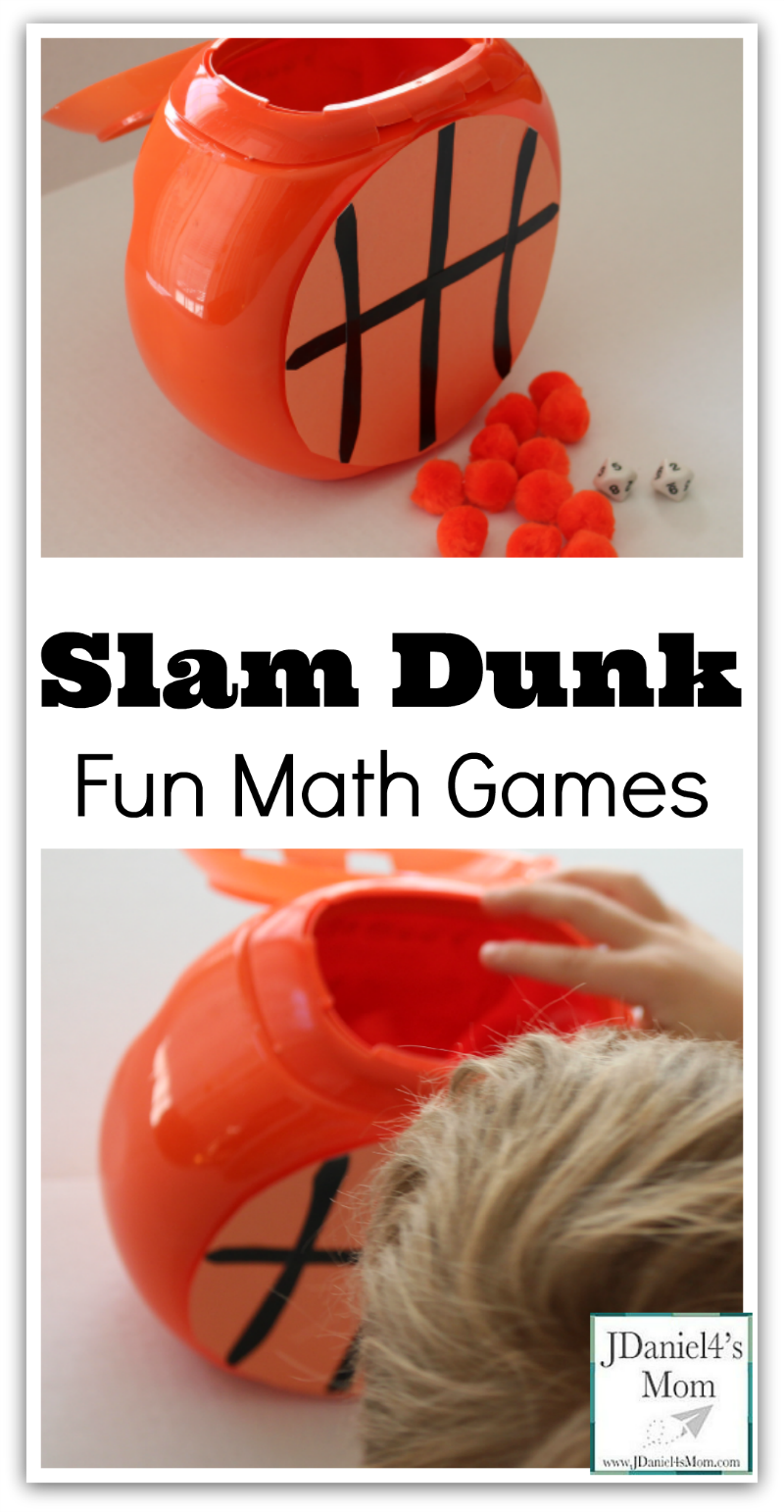 (Visited 3,398 times, 1 visits today)