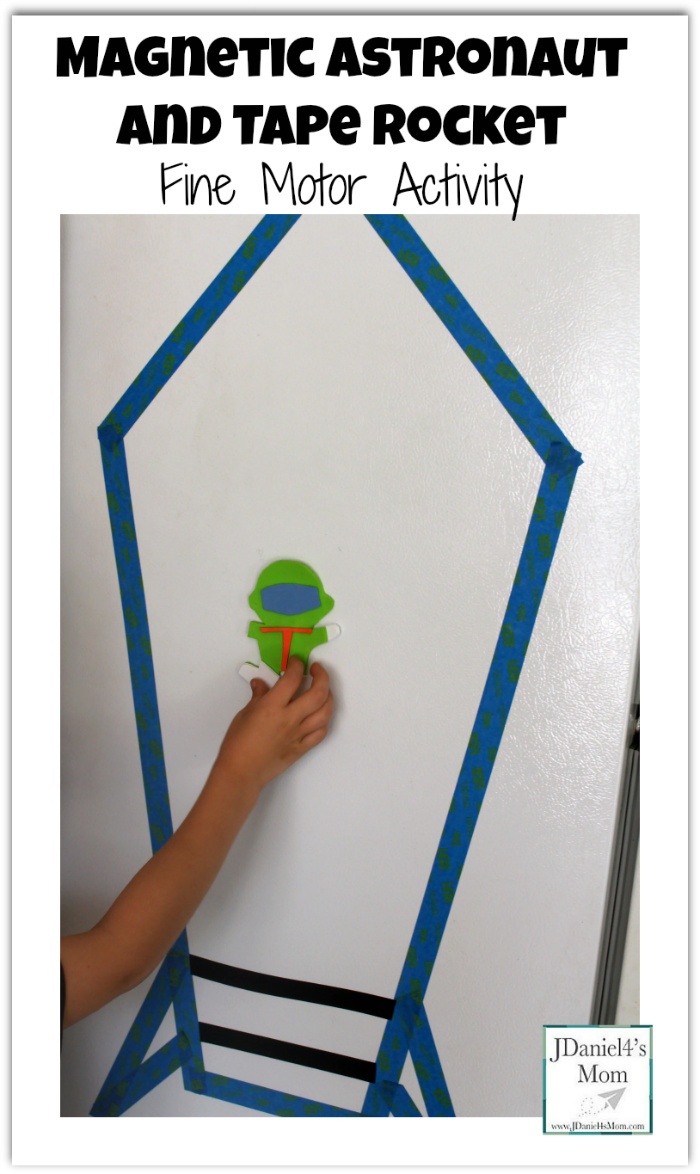 This post contains affiliate links.
We love to do learning activities with tape at my house. There has been a fire ladder, set of numbers, and mazes in our main hallway made of tape. Recently I placed a painter's tape rocket ship on our refrigerator along with an astronaut magnet I made. My and I worked on several learning skills with them including fine motor skills.
Here are the skills:
eye hand coordination
positional words
tracking right to left
storytelling
Here is how we worked on those skills:
Eye Hand Coordination
My son had to focus on the tape as he moved the magnetic astronaut on the tape that created the outline of the rocket ship. The goal was to keep him attached to the rocket so he wouldn't float around in outer space. It was easy to keep in on the shop in the large straighter areas. The tight corners took some planning.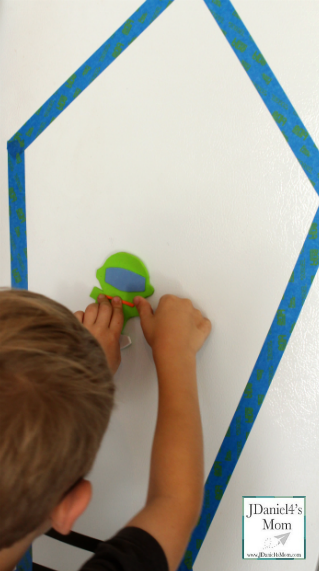 Positional Words
We have been talking about positional words for awhile. In fact we did an activity with water and a straw last summer. The goal was to put the astronaut where each positional word that was called out asked him to go. We used the words over, under, inside, outside, left, right, beside, beneath, and next to.
The astronaut was moved around the refrigerator to display these words for the rocket and the stripes near the base of the rocket. Sometimes he was hung on the refrigerator hanging right side up and upside down. My son kept it fun and exciting.
Tracking Right to Left
The horizontal lines were placed near the base of the rocket to practice tracking. My son has it down, but it didn't hurt to throw it in to the activity. He used his finger to track rather than the astronaut.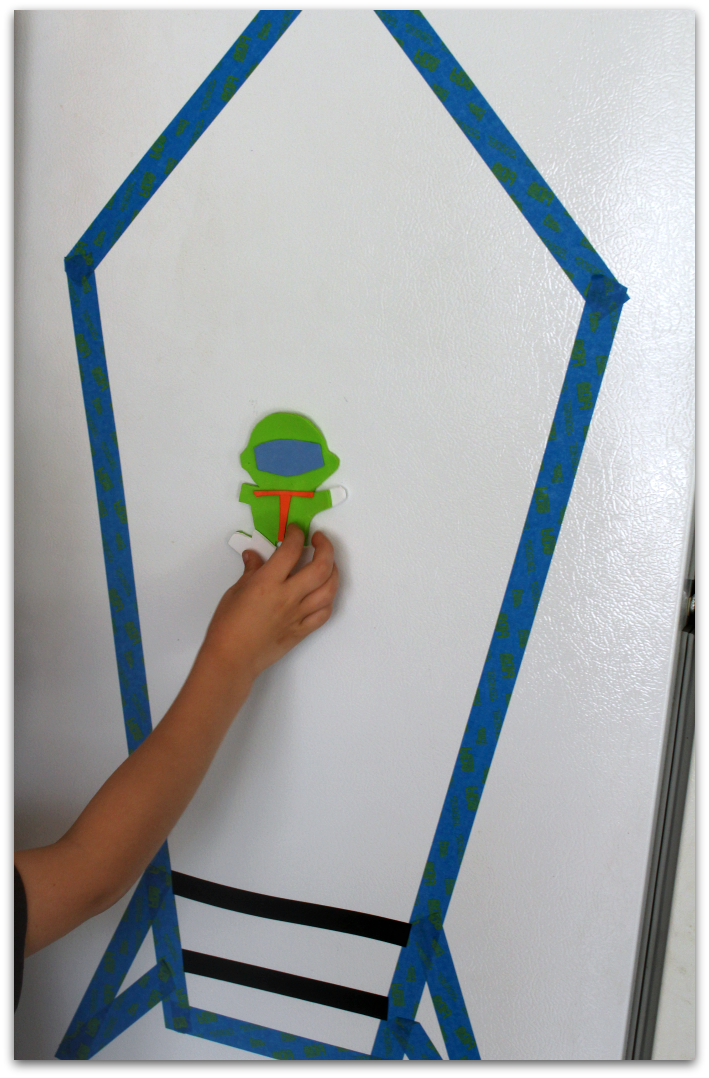 Storytelling
You can't have an astronaut and a rocket on your refrigerator and not talk about it. My son and I took turns making up stories about the astronaut. Each story needed to included the following:
Who- The astronaut's name
Where- The location the rocket is heading to or from
When- The astronaut traveled in the past, present or future
Why- The mission or reason for the trip
What- Things that happened on the trip
We have had a great time telling stories during snack time and summer homework time.
How I Made the Magnetic Astronaut
I traced a clip art picture of an astronaut I found online onto two pieces of sticky backed foam to make ours. Two flat magnetic strips were place between the pieces of foam. Then pieces of sticky backed colored foam were cut out for his boots, face shield, and collar.
You don't have to have magnetic astronaut to do this activity. An animal magnet or a picture of your child with a magnet glued to it would be just as fun.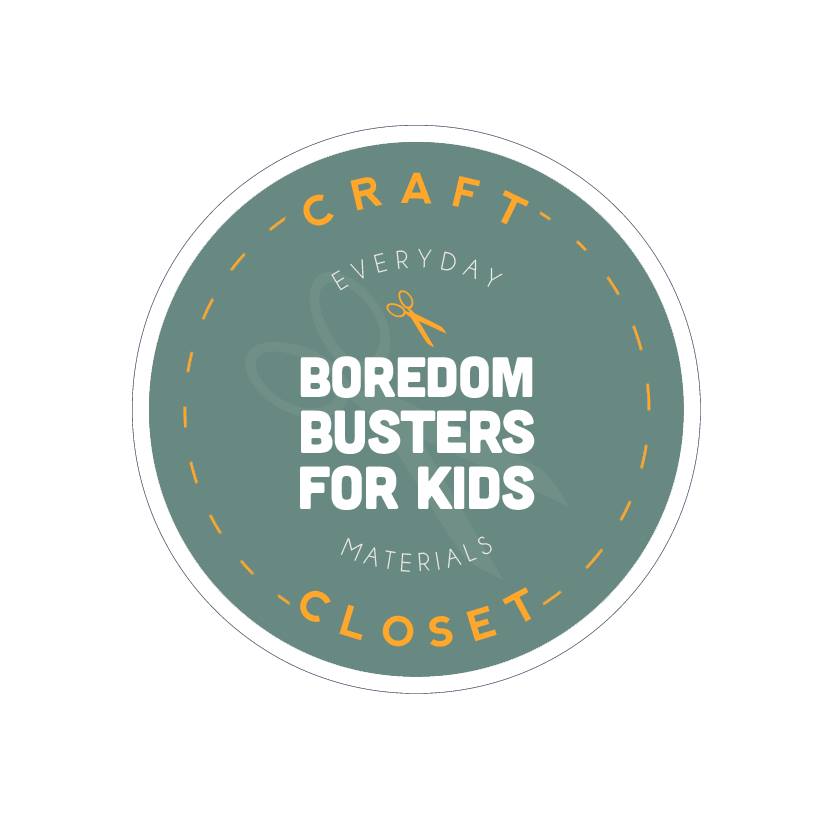 I am participating in a fun series this week with awesomely talented bloggers called Craft Closet  Boredom Busters. Each day I will be sharing a fun activity you can do with your children along with links to the other bloggers ideas!
Here are some of the wonderful idea being shared on other blogs:
Giant Color Wheel Collage on The Educator's Spin On It.
Paper Rolls Animals on Frugal Fun for Boys
Craft Stick Puppets on Toddler Approved
Cardboard Crafts- 10 Pretend Tablet Games
If your children create tape rocket, please share a picture of it with me on Instagram orFacebook.

(Visited 1,054 times, 1 visits today)