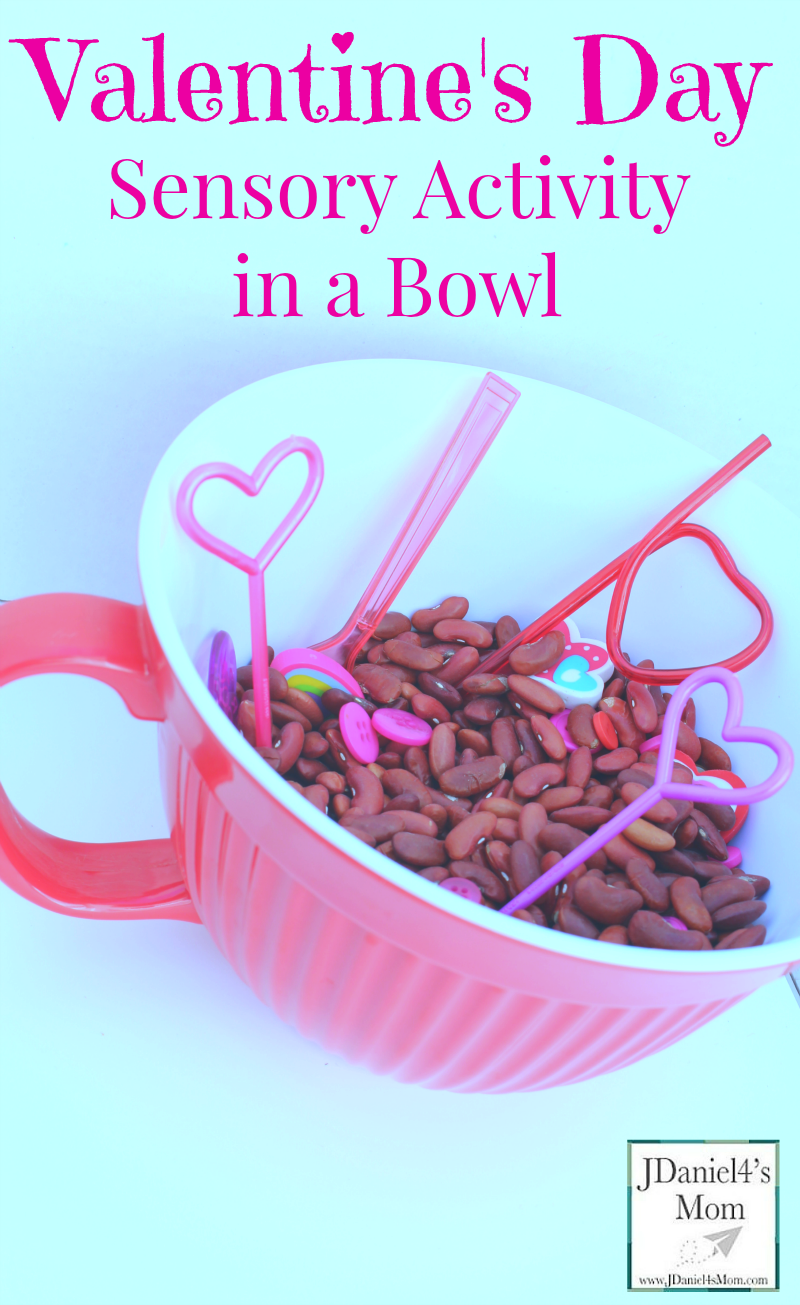 A sensory activity housed in a box, tray or bowl is an invitation for your children to explore, learn, and play. While a sensory activity in a tray or box offers a wider space to explore, a sensory activity in a bowl offers a little more depth and takes up less room. (Unless the bowl in tipped over to explore the objects outside of the bowl.)
What was placed into the sensory bowl:
Kidney beans
Heart shaped skewers with flat ends
Red plastic spoon
Heart shaped straw
Red, pink, and purple buttons
Valentine's Day themed erasers
Sensory Activity Exploration Ideas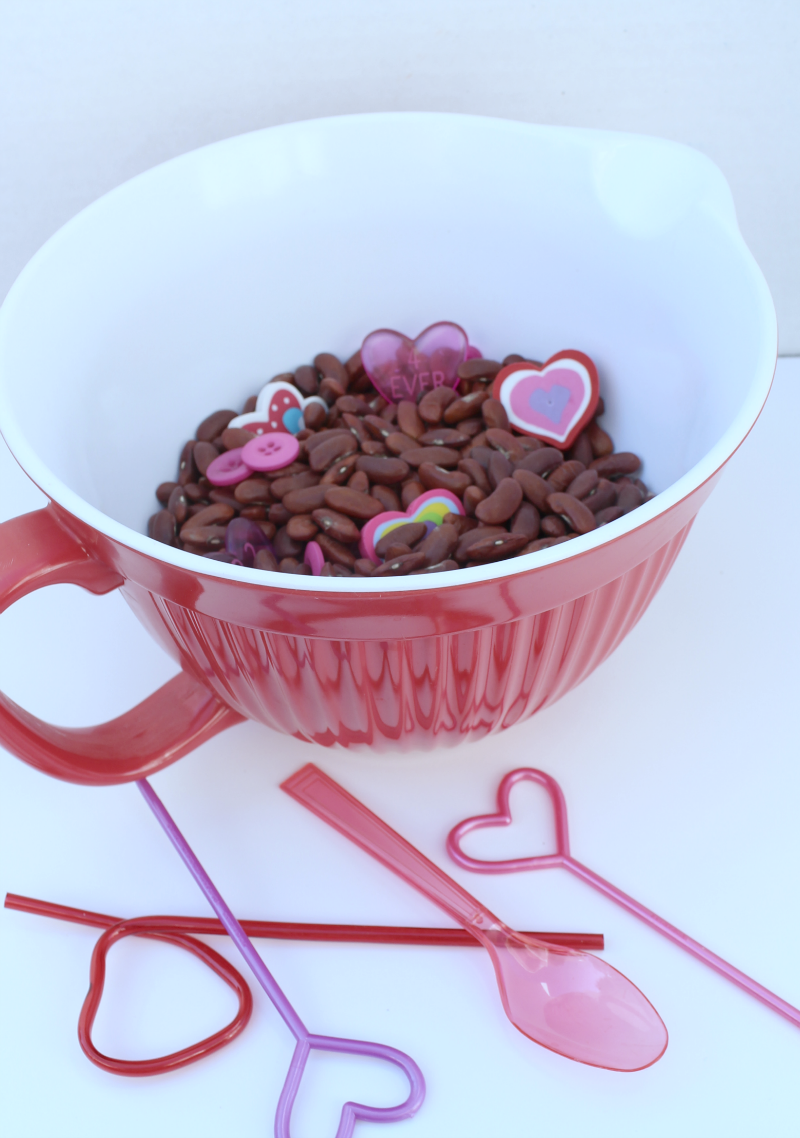 While children can explore the bowl anyway they like, below you will find a list things they can do. You will also find a variety of other activities using similar tools on my Valentine's Day Sensory Bin post.
Dig through with your hands or one of the tools to find all the erasers, buttons, and plastic hearts.
Try to slip the heart shaped ends of the skewers around, over or under the buttons, erasers or hearts.
Try to push as many beans as you can out of the middle or the bowl. (Hint: You may to build a wall with some of the tools and the buttons and erasers.)
Pick up objects with one hand or a tool. Then drop them through the heart end of one of the skewers.
After finding all the buttons, try to create circle using only the tools.
Try to build a tower of erasers on the bowl of beans that will not topple over.
Create a border around the inside of the bowl in a AB pattern.
See how many beans you can place in a spoon.
Draw zig zag lines in the beans with one of the tools.
I bet your children will come up with more ways to explore the contents of the bowl. If they do, please leave their ideas in a comment below or on my Facebook page. I would love to read what they come up with.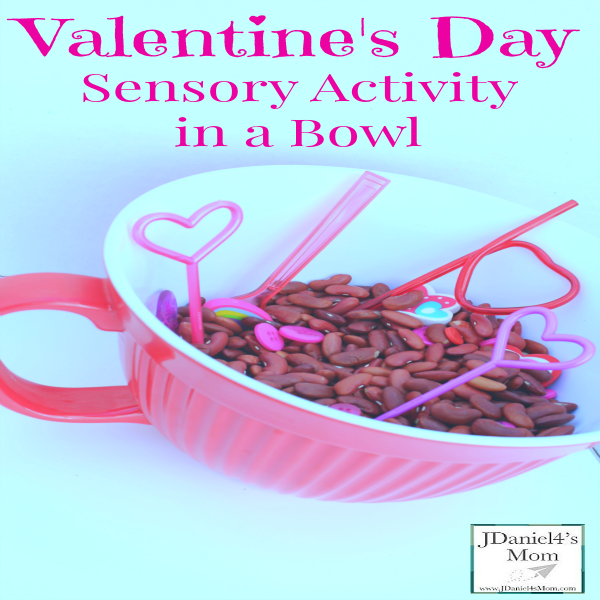 (Visited 192 times, 1 visits today)