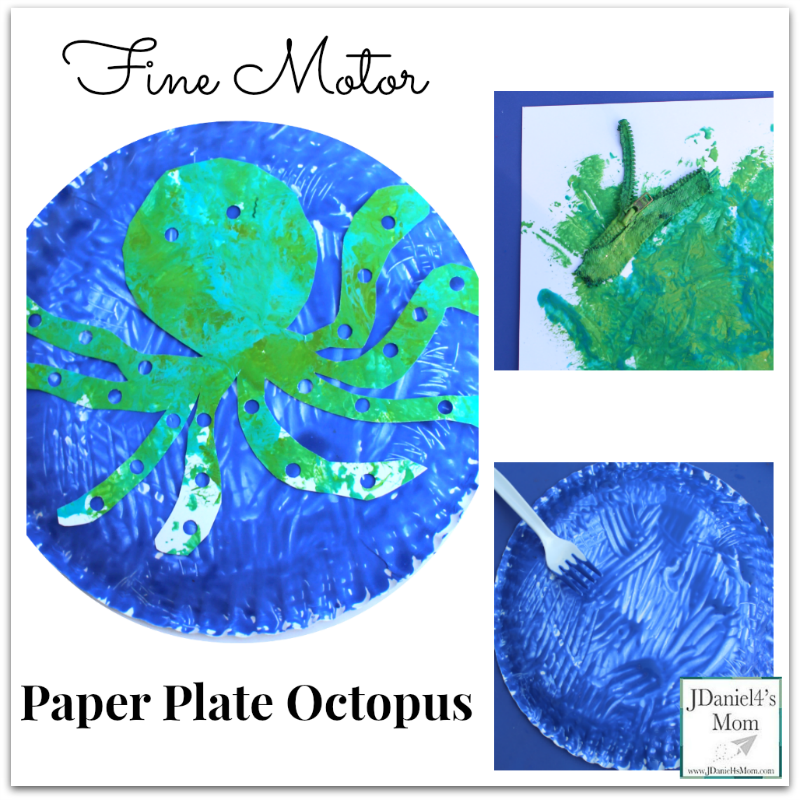 I promised you a series of arts and crafts with an ocean animal themes this summer. This is the second arts and crafts project in the series. Last week I shared with you a starfish craft that focused on cork and sponge painting. Today's arts and crafts project focuses on fine motor skills. Kids will paint with a gripped fork,  a pincher gripped zipper tab and use a hole punch. While each of these skills is just plain fun, they also help kids strengthen their fine motor skills.
The links below are affiliate links.
Fine Motor Activities
Fork Painting
We started by using the front and back of a plastic fork to spread blue tempera paint all over the back of a paper plate. The back side of the fork just below the tines or prongs was great for spreading the paint all over the plate. The tines or prongs were great for adding texture and ocean like currents in the paint.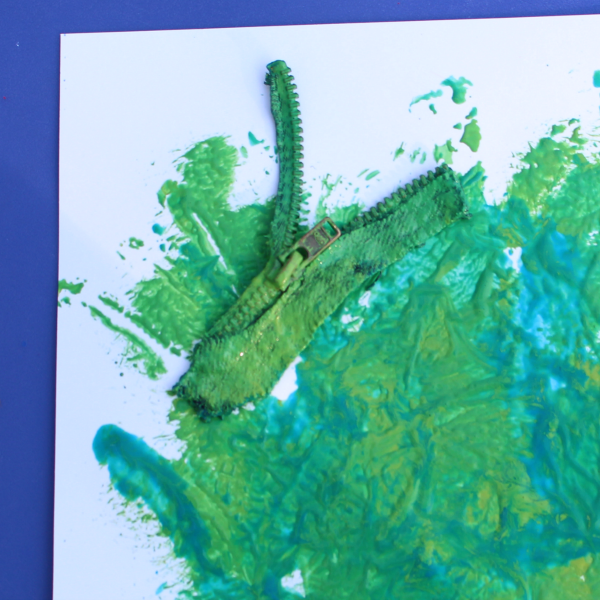 Zipper Painting
I cut a zipper out of an old pair jeans that had developed big holes in its knees. We painted with the zipper open and the zipper closed. The pull tab or slider (Those are its official names. I looked it up.) were great for grabbing onto with a pointer finger and thumb grip.  It made it easy to move the zipper from the paint to the paper.
We dipped the zipper into turquoise paint and 
and  bright green paint on a piece of white paper. Once the paper was dry, we cut an octopus out of the paper.
Hint: Younger children could trace an octopus shaped octopus cookie cutter or template. Drawing an octopus free hand would be a challenge. Then they could they cut it out or you could cut it out for them.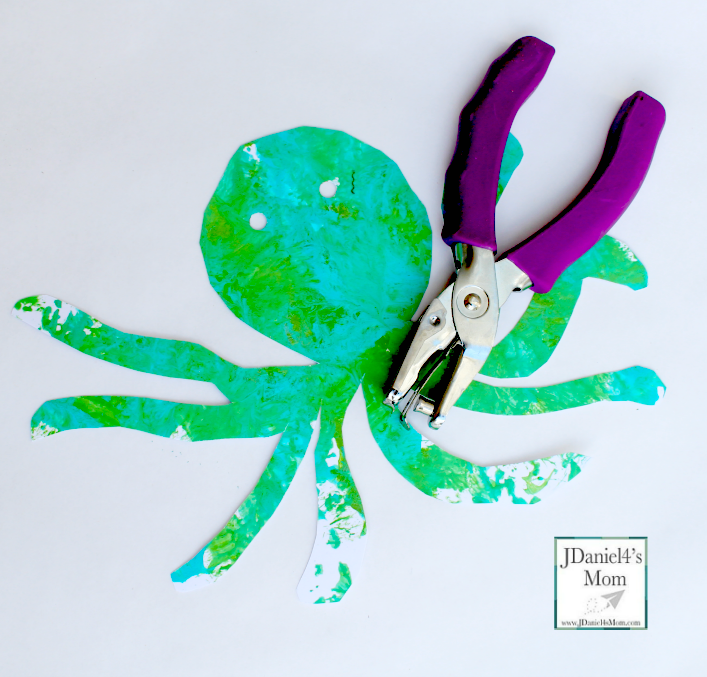 Hole Punching
Whether you have cut out a free hand drawn octopus or one traced with a cookie cutter, it is now time to punch circles onto its legs. We punched three holes into each of the octopus's legs. (Your kids could cut out as many as they like.) We also punched two holes in the octopus's head.
Here are some more arts and crafts activities for kids: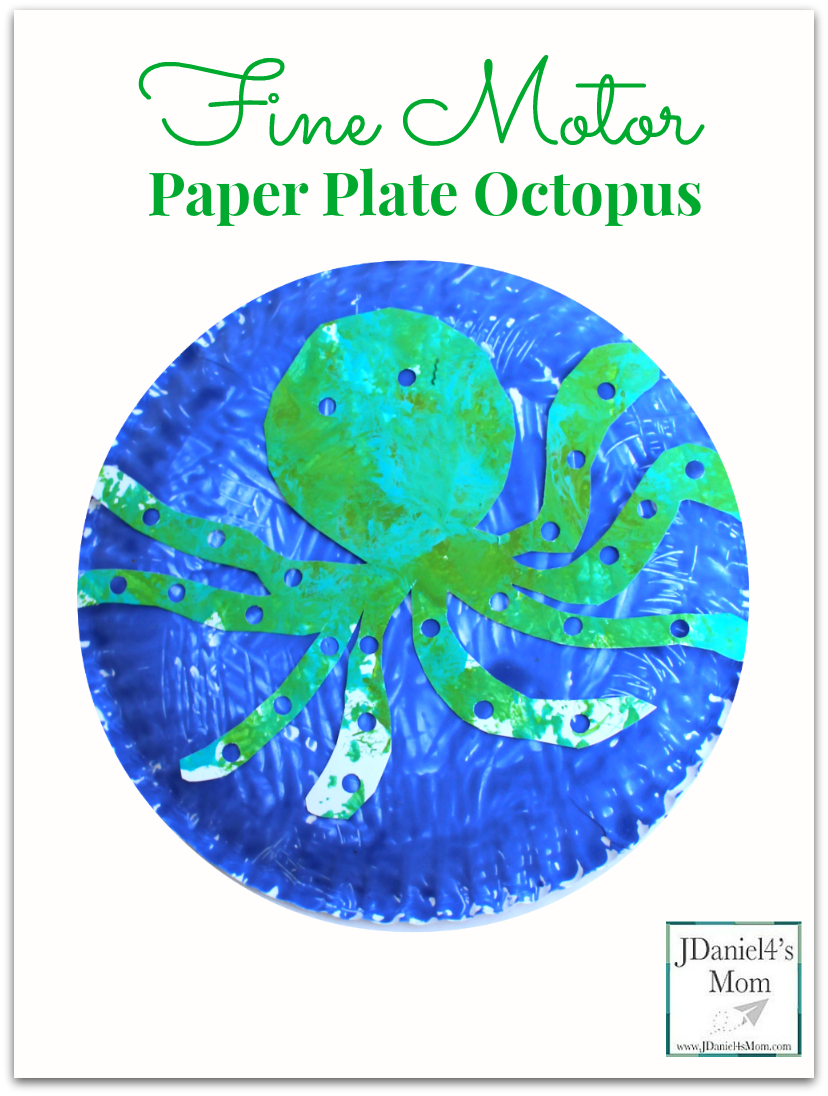 (Visited 425 times, 1 visits today)