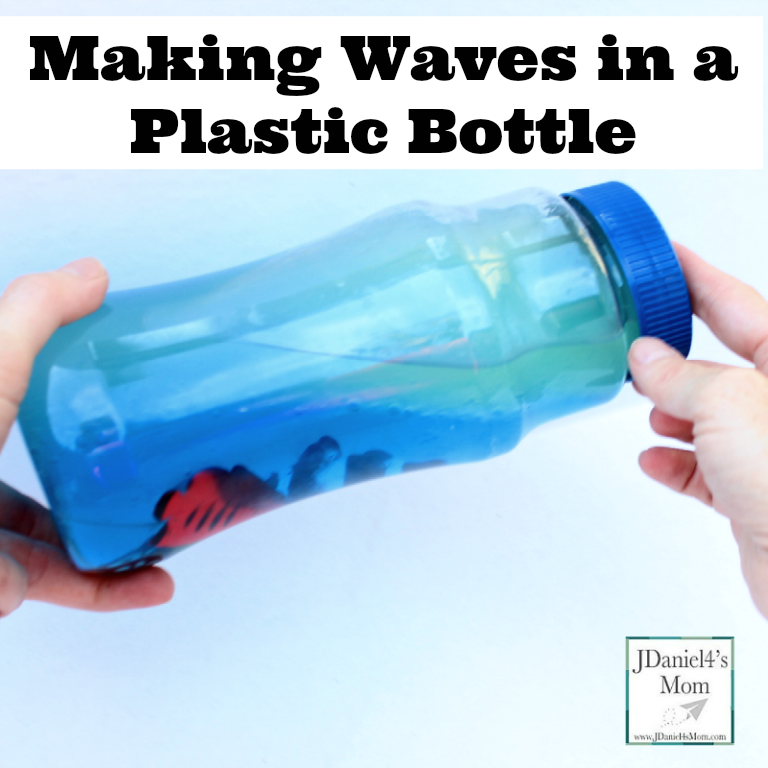 We are having the best time creating STEM experiments in plastic bottles. Earlier this summer we made a LEGO man sink and float and an Olympic shot put catapult. Making waves in a plastic is third plastic bottle science post! Kids can create the making waves bottle and make observations about what happens when waves form. (It is so cool!)
This STEM activity has simple directions for creating the making waves bottle and how to explore it. You can leave the creation and exploration areas of this activity more open ended if you like.  It will open the way for this to be more of a STEM activity.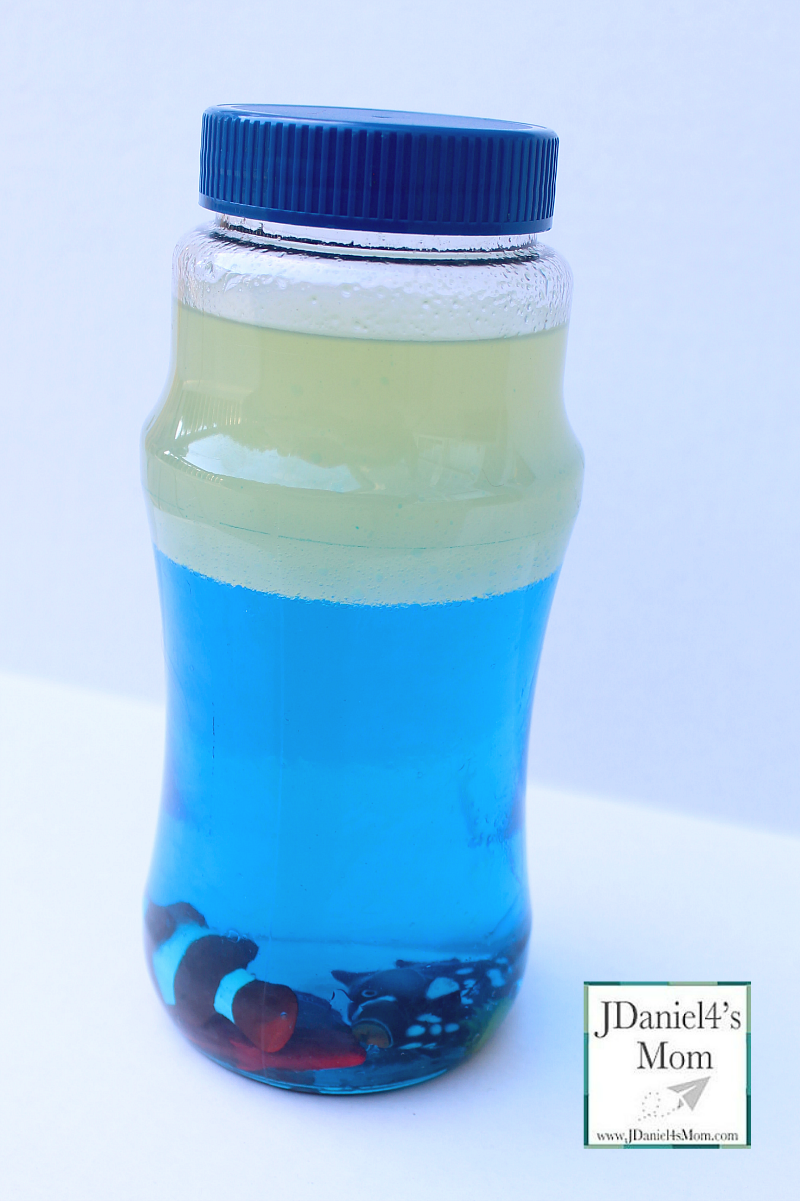 Making Waves Plastic Bottle
Supplies
Blue food coloring
Vegetable oil
Water
Plastic bottle (We used an old peanut jar to make our making waves bottle.)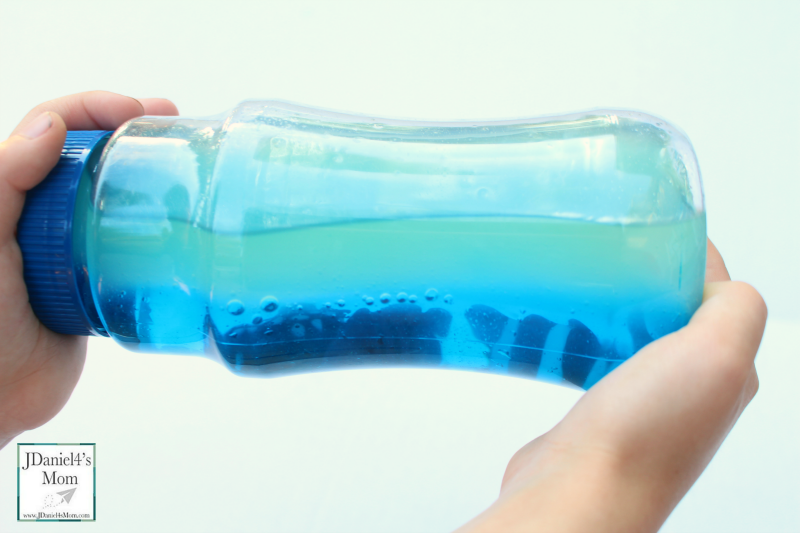 Creating the Making Waves Bottle
Fill 1/3 of the plastic bottle with vegetable oil.
Fill the remaining 2/3 of the bottle with water.  We didn't fill our bottle to the brim, but you can if you like.
Add blue food coloring to the water. You will only need a few drops.
Drop in your plastic ocean animals. We used two fish from the coral reef set.
Screw the lid on tightly.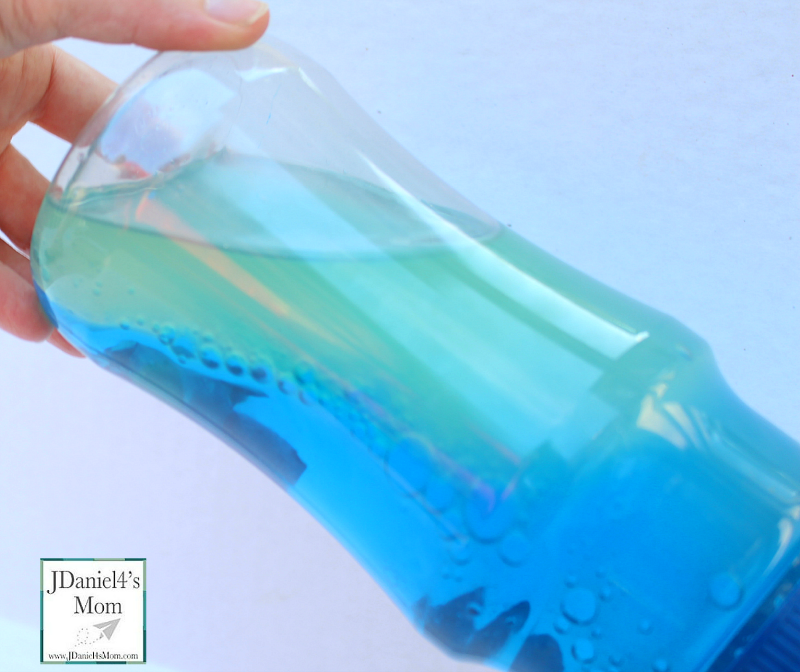 Exploring the Making Waves Bottle
Start by laying the bottle on its side. Watch what happens to the oil and the water.
Then try slowing tilting the bottle back and forth while holding it with two hands. Kids will notice that the oil and water don't mix. They may also notice that one of the liquids forms waves and one does not.
Talk about how water moves due to energy being passed through molecules.
Also, talk about how the gravitational pull of the moon on our planet's water.
Listen carefully to each observation your children makes. Take a moment to record what they notice and questions they have about gravity.
Do further research on gravity and waves  in the books Move It!: Motion Forces and You, Gravity Is a Mystery , The Book of Waves: Form and Beauty on the Ocean, W is for Waves: An Ocean Alphabet .
You will find more ocean related activities on my Ocean board on Pinterest.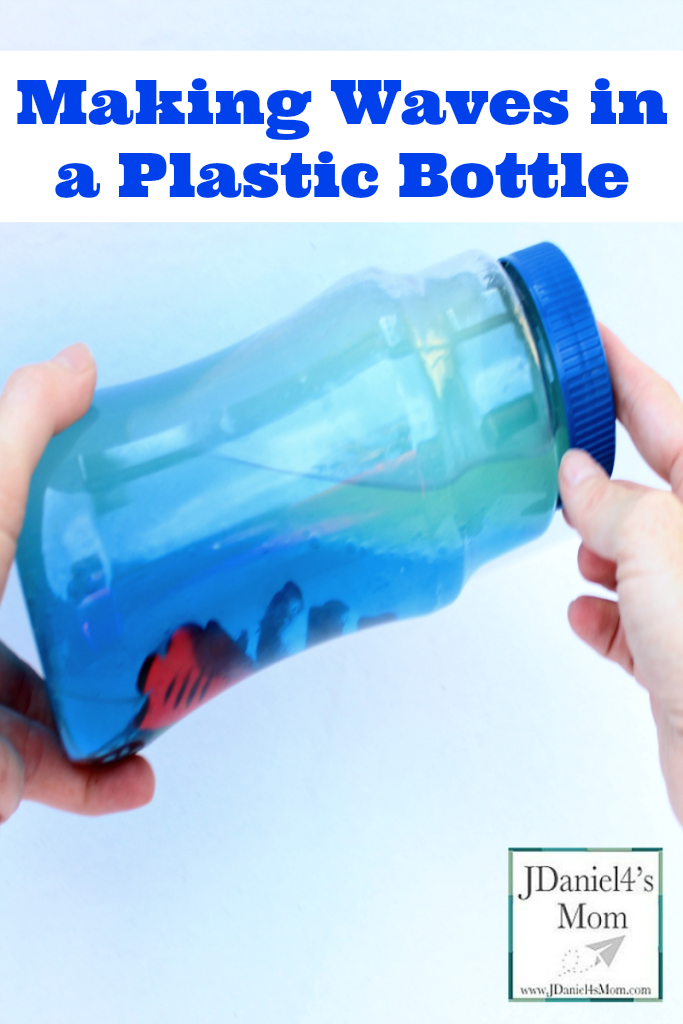 (Visited 766 times, 1 visits today)