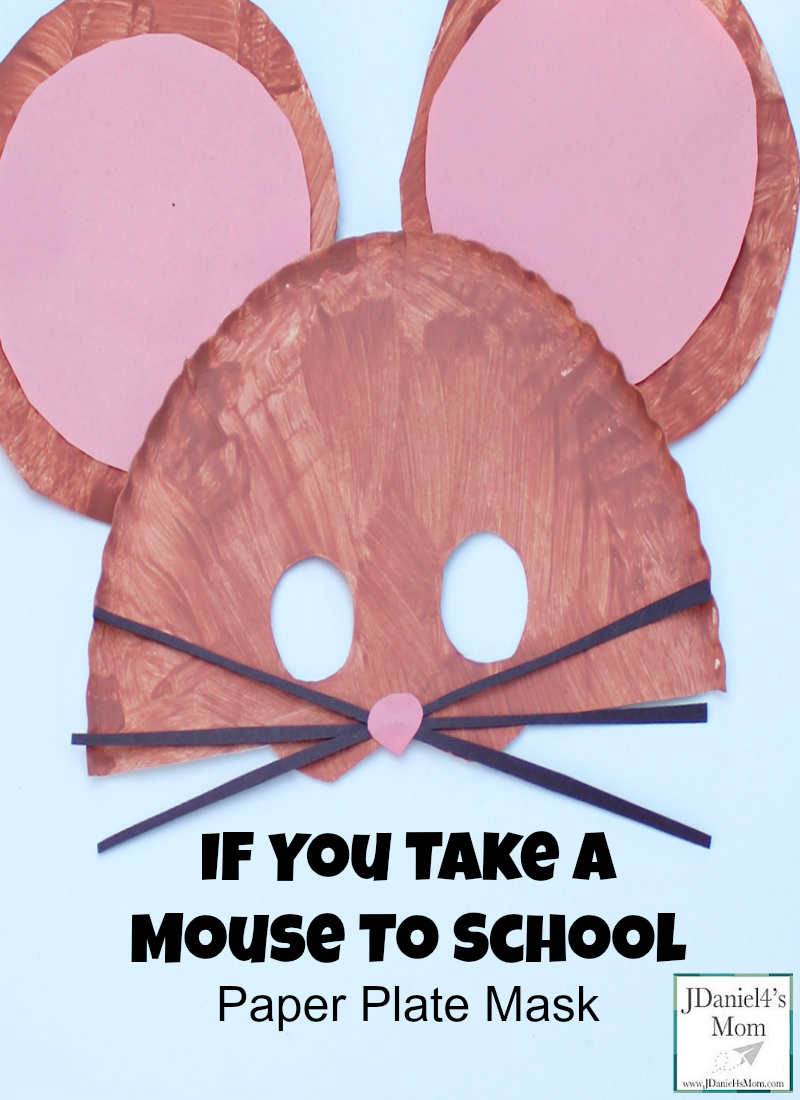 This post contains affiliate links.
Kids love the If You Take a Mouse books! With school starting here in just a few weeks I decided we would make an If You Take a Mouse to School paper plate mask. Kids could wear them before or after reading the book. Actually, they could make to go with If You Take a Mouse books!
This If Your Take A Mouse mask doesn't look just like the mouse in the book. I tried to create a mask that would be simple enough for young children to make. Older children could add more details to the mask if they like.
How to Create the If You Take a Mouse to School Mask
Supplies
Paper Plates
Brown or Tan Paint
Paintbrush
Small Cap or Lid
Small Plate
Pencil
Scissors
Construction Paper (Black and Pink)
Creating the Mask
Preparing the Plates
You will start by cutting out the paper plates. One plate will be cut just below the halfway point. Then you will cut along the straight edge to create the mouse's cheeks. The plate will then need to be folded in half. The eye holes will need to be trace onto the folder plate and then cut out. Next you will use a small plate onto trace small circles onto two plate plates for the mouse's ears. Finally, ears for the mouse will need to be cut out. (We tried to include some of the ruffled edges in the circle.)
Painting
You can use brown or tan paint to paint the mouse's head and ears. If you don't have a tan, you can mix white and brown paint together. (That is what we did.)
Adding Construction Paper Details
You will need to cut out three long whiskers out of the black construction paper. Next, you will cut the inner ear circles and the mouse's nose out of pink paper.  Then you will glue the whiskers to the mouse's nose. Finally, you will glue the nose to the mouse's head.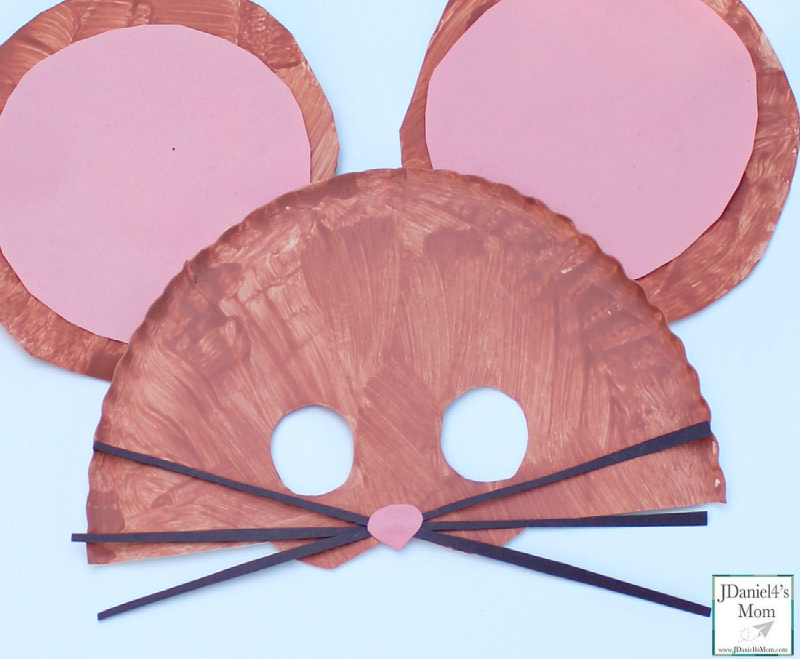 Use This Mask with Other Mouse Themed Books
If You Give a Mouse a Cookie – This book started it all out. It follows the sequence of events that happen after you give a mouse a cookie.
If You Take a Mouse to the Movies
 – Just because you take a mouse to the movies doesn't mean he will focus on the movie. His thoughts might just wander to Christmas and Christmas decorations.
Time for School, Mouse! – The mouse has lost his homework. He has a really hard time finding it. Thank goodness he finds it before he needs to head to school.
Happy Valentine's Day, Mouse!  – Mouse creates wonderful Valentine's for his friends. He really takes the time to tell each of them why they are special.
More Book Related Crafts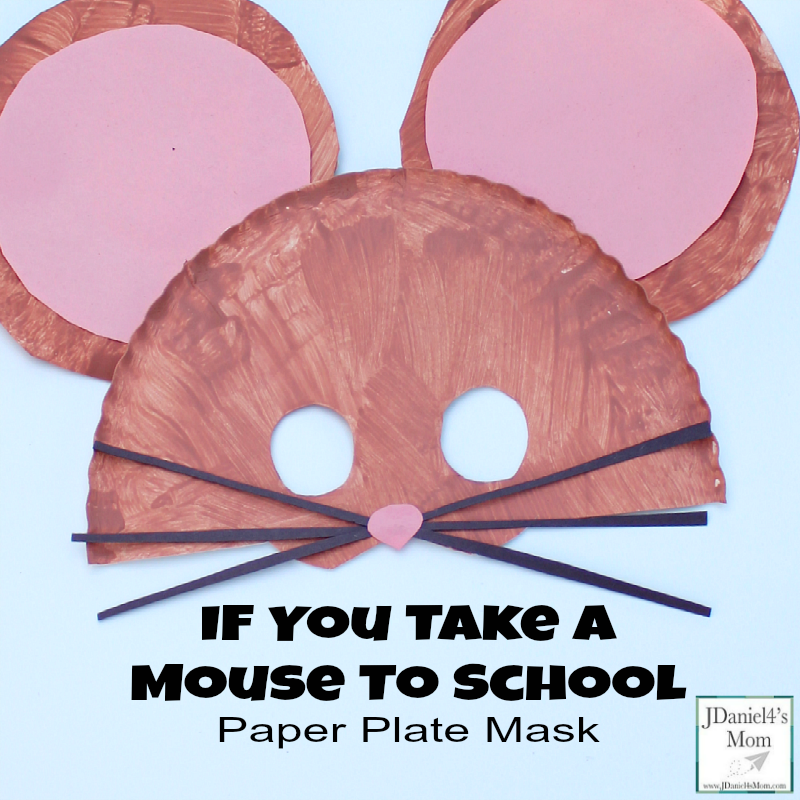 (Visited 1,925 times, 1 visits today)