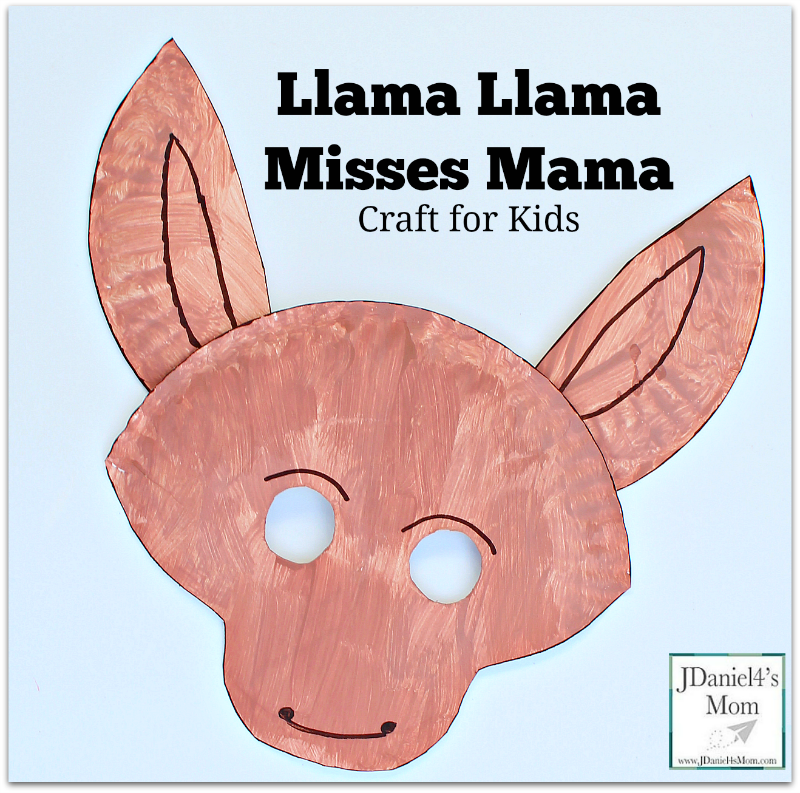 This is the third in a series of five Back to School book and craft posts. First a mask to go along with the book The Kissing Hand was shared. The second book was If You Take a Mouse to School. Today we will look at the book Llama Llama Misses Mama
.
It features a little llama that reminds me a lot of a preschooler I once had to drop of at school. You many have children that struggle with having parent drop them off at school too. It can be so hard to be away from people you know at first.
Creating the Llama Llama Misses Mama Mask
If you have children that are having trouble adjusting to being away from a parent, they may be able to share feelings while wearing a mask. You can have them create the Llama Llama mask. Then they can  start by talking about how the llama was feeling. Next they can share how they are feeling.
Supplies
Paper Plates with Ruffled Edges

Scissors

Brown Paint

Brown Marker

Glue
Cutting Out the Mask
You will start by folding a paper plate in half vertically. Then cut out a skull shape out of the plate. This will be the llamas head. Next cut out for eye holes. You can use a lid or cap to trace the eye holes before cutting them out.
The ears are cut out of a second plate. We tried to included part of the ruffled edge in each ear. It makes ear look a little furry.
Painting the Mask
You can use brown paint to paint the ears and the face of the Llama llama Misses Mama mask. We used a picture of brown and white paint to make his fur. It will be up to you to decide what is best for your kids.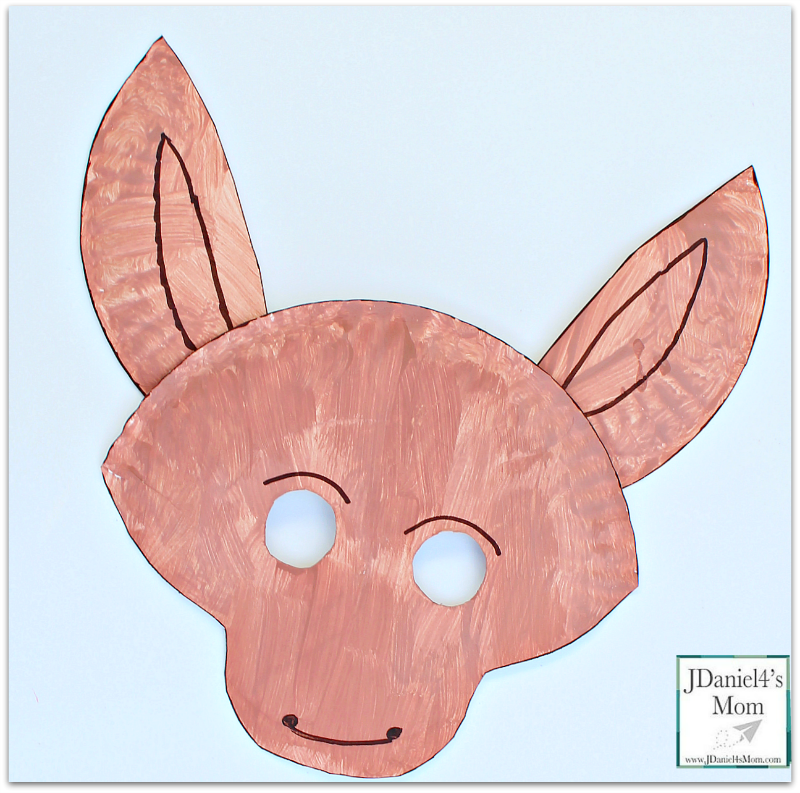 Adding Details
Adding an outline can give a craft a finished look. You can outline the llama's head and ears with brown marker. Next the same brown marker can be used to give the llama eyebrows, nostrils, and mouth. We didn't outline the llama eye holes, but you could if you like.
More Books to Use with the Llama Mask
Llama Llama Red Pajama

Llama Llama Time to Share

Llama Llama Mad at Mama

Llama Llama and the Bully Goat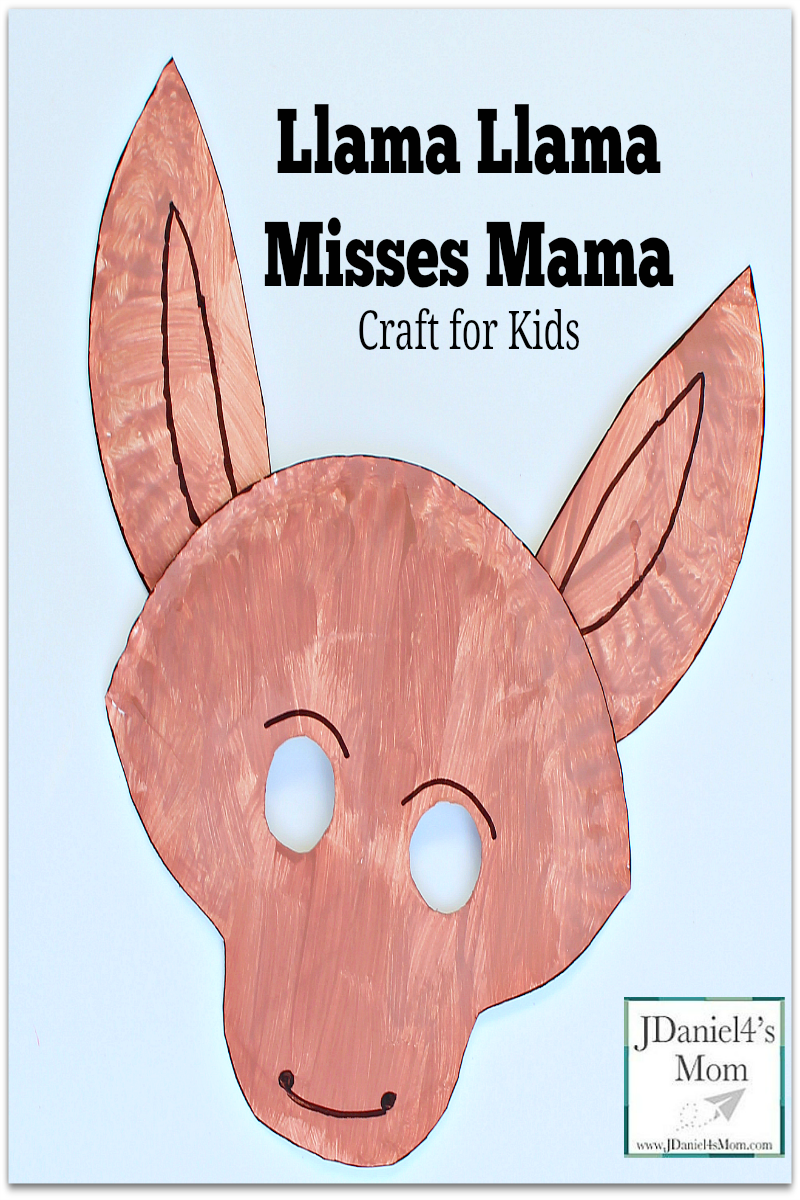 (Visited 1,194 times, 1 visits today)