We love dinosaurs at my house. It is not just JDaniel that loves them. My very first classroom was decorated with a dinosaur theme.  I was thrilled when I saw that Goldilocks And the Three Dinosaurs was going to be the Virtual Book Club book this week. I had the best time listening to JDaniel read his  dad and and I  the book after dinner last week. Then JDaniel and I both created dinosaurs based on the book on printable playdough mat.
Some of the links below are affiliate links.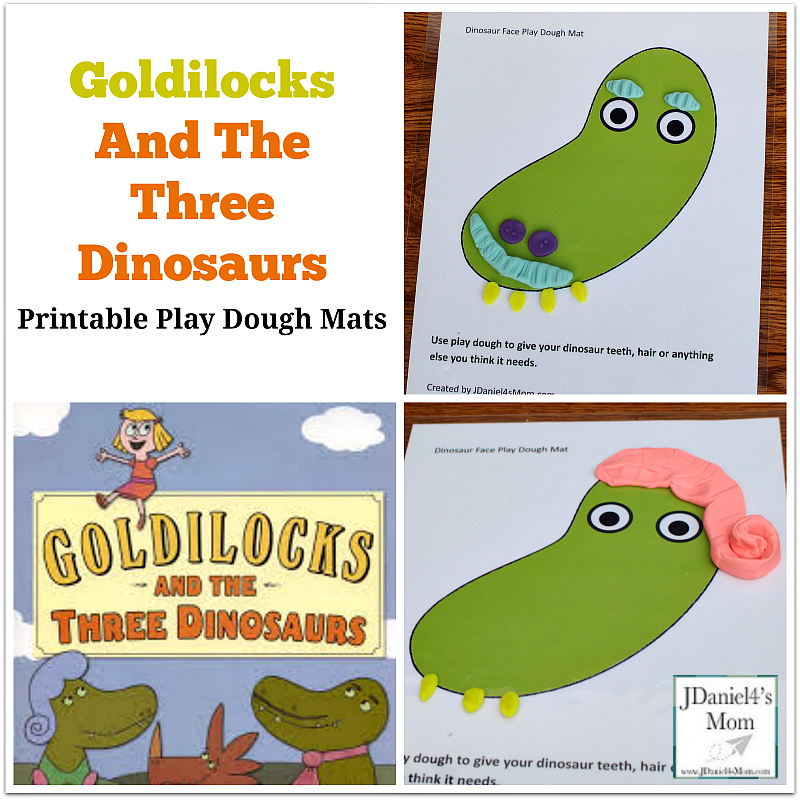 I thought you might want to have your kids make dinosaurs on the play dough mats. They will have a great creating dinosaurs based on the ones in the book! They also have have a great time coming up with their own dinosaurs.
The play dough mats display just the basic large dinosaur pickle shaped head and a set of eyes.  The rest of the mat was intentionally left open ended. I wanted to leave the door open for your children and my son to let their creative juices flow.  Your children might want to create a dinosaur from the book. Then they might want to create one of their own.
Play Dough Mats and Play Dough Creations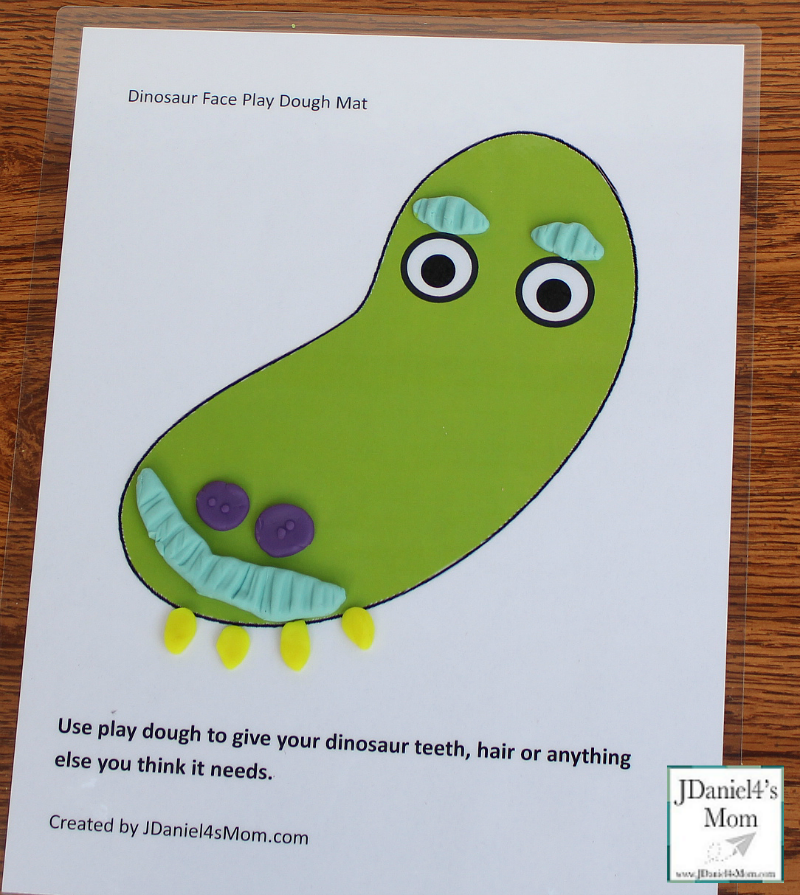 Papa Dinosaur  was made using play dough and a plastic fork.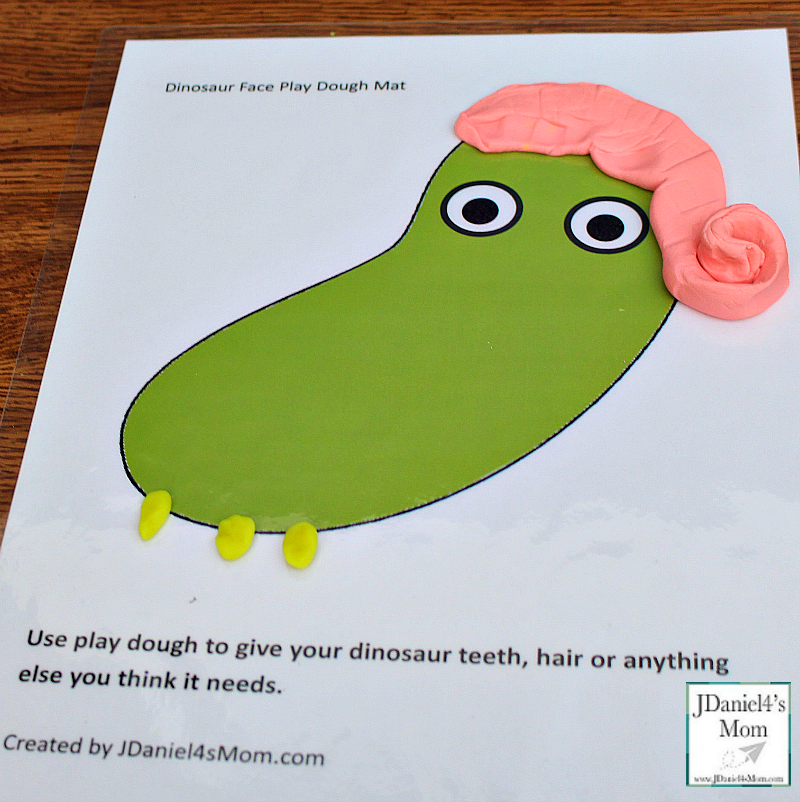 We didn't have the exact colors that were used for the dinosaur's hair, teeth and nostrils. We had to decide on colors that were similar or choose brand new colors for them.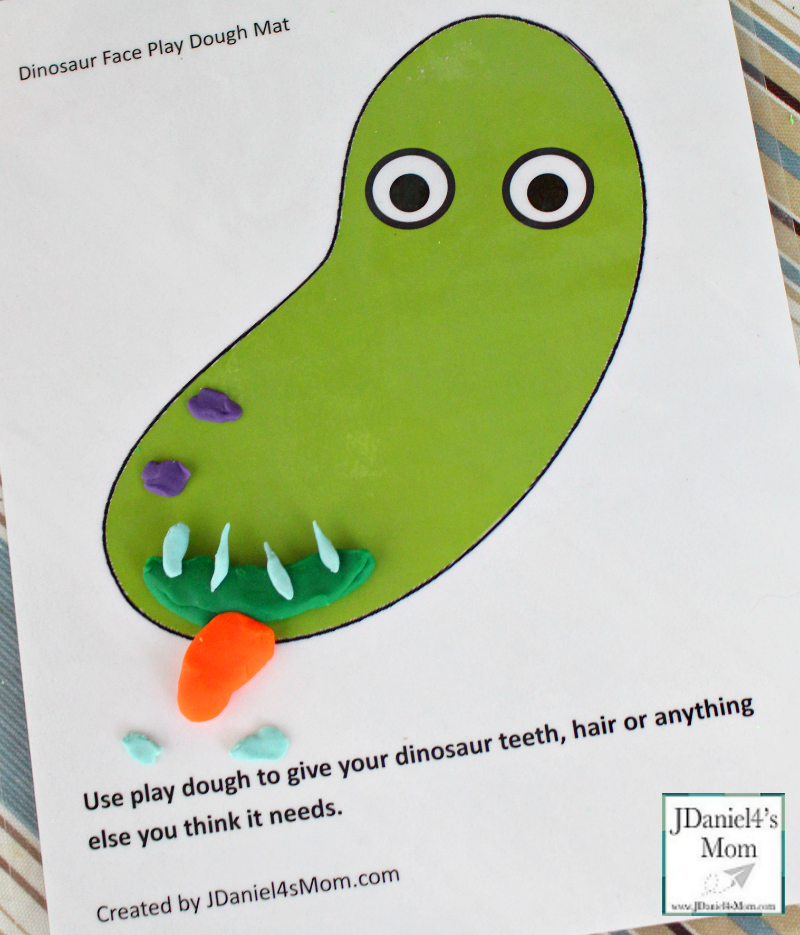 JDaniel decided that one of the dinosaurs that we made needed a tongue with saliva dripping off of it. He pointed out that dinosaurs thinking about chocolate filled girls would be drooling.
If you like this play dough mat activity, here are some more play dough activities you might like:
Chocolate Shadow Play Dough and Groundhog's Day Activities 
Exploring Dr. Seuss Colors and Play Dough
There are so many additional fun DINOSAUR WEEK themed crafts and activities shared by our Dinosaur Week group. Check out the activities below to get you started…
Alphabet Activities
Dino Babies Letter Game – Rainy Day Mum
Number Activities
Dinosaur Number Maze – Inspiration Laboratories
Goldilocks and the Three Dinosaurs Jacks Game- Sugar Aunts
Clothespin Dinosaur Counting Tray
Dinosaur Eggs Preschool Math Printables-Chickadee Lit
Cooking Activities
How to Make Chocolate Dinosaurs – Mama Smiles
Science Activities
Rocks & Fossils Experiment- Teach Beside Me
Pre-writing Activities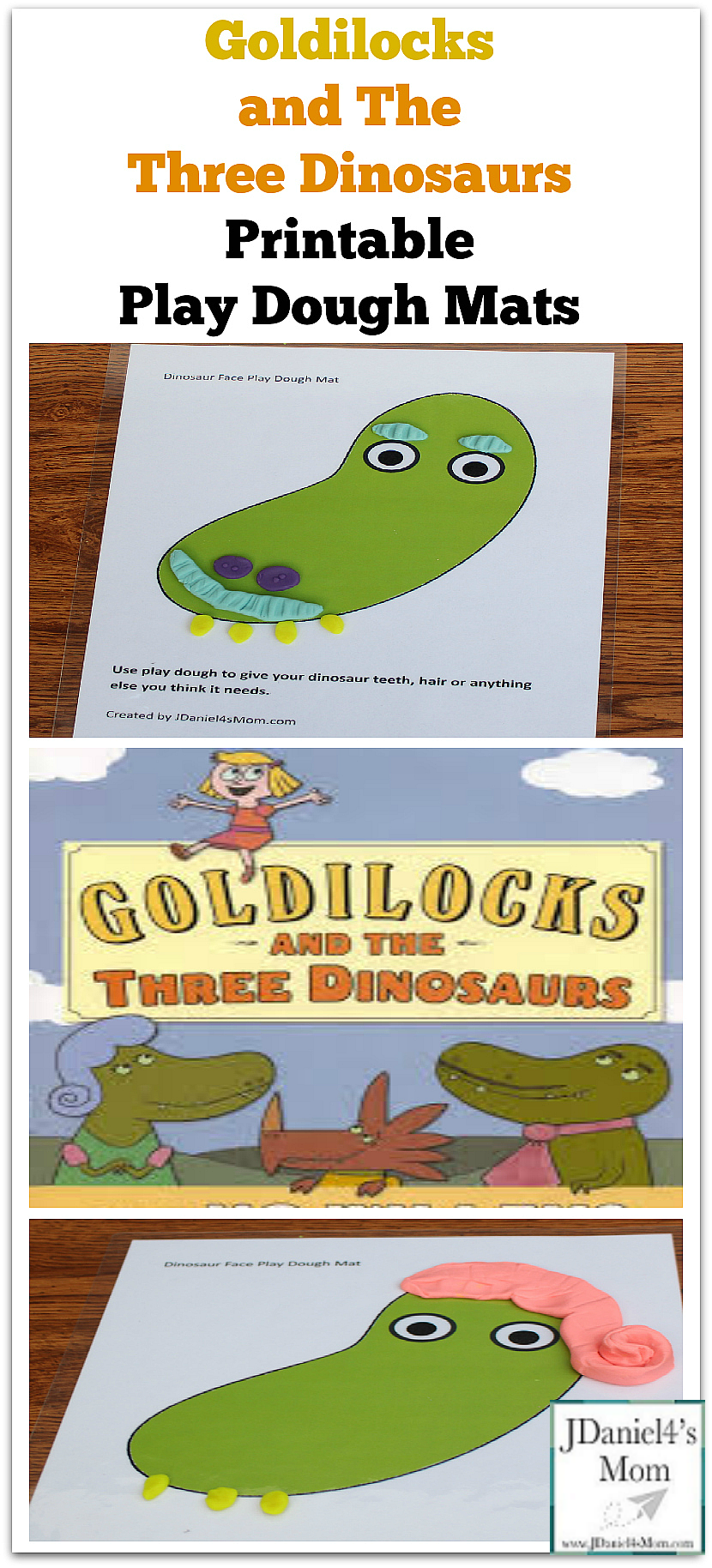 (Visited 694 times, 1 visits today)