Kids love to bake! There are times when that baking urge hits them and there isn't a lot of time to put together the recipe and then wait for something to bake. These no bake cookies take no time at all to bake. Kids will love that they are based on the Gruffalo!
Links below are affiliate links.
If your children haven't had the book  The Gruffalo
 read to them, they so need to hear it. My almost nine-year-old son read it over again when I had it sitting out on the kitchen table. He commented that he still loves how sneaky and creative the mouse in the book is.  After he finished read it, we made these delicious
After he finished read it, we made these delicious no bake cookies. We made a version of the cookies that does not have peanut butter in it. JDaniel doesn't like peanut butter. He will occasionally eat peanuts although he really prefers cashews.  We happened to have peanuts on hand at home so, that is the nut we used to make the Gruffalo claws on the no bake cookies. You will find a list of claw alternatives in the recipe below. Several of them are not nuts.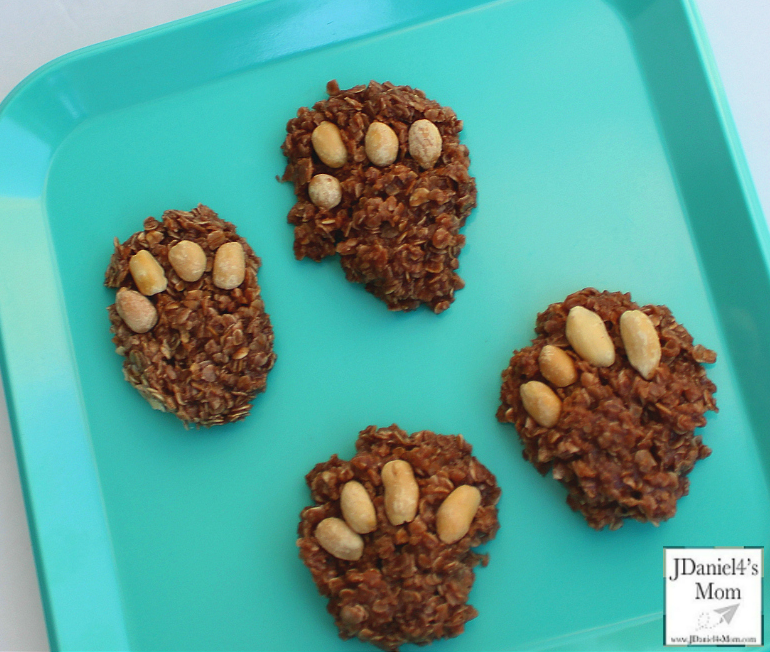 Recipe for No Bake Cookies
Ingredients
2 cups sugar
1 cup of butter
1/2 cup milk
4 tablespoons of cocoa
1 teaspoon of vanilla extract
3 cups of quick oats
3/4 cups of chocolate chips
Peanuts
Claw Alternatives: cashews, white jelly beans, white raisins or dried pineapple pieces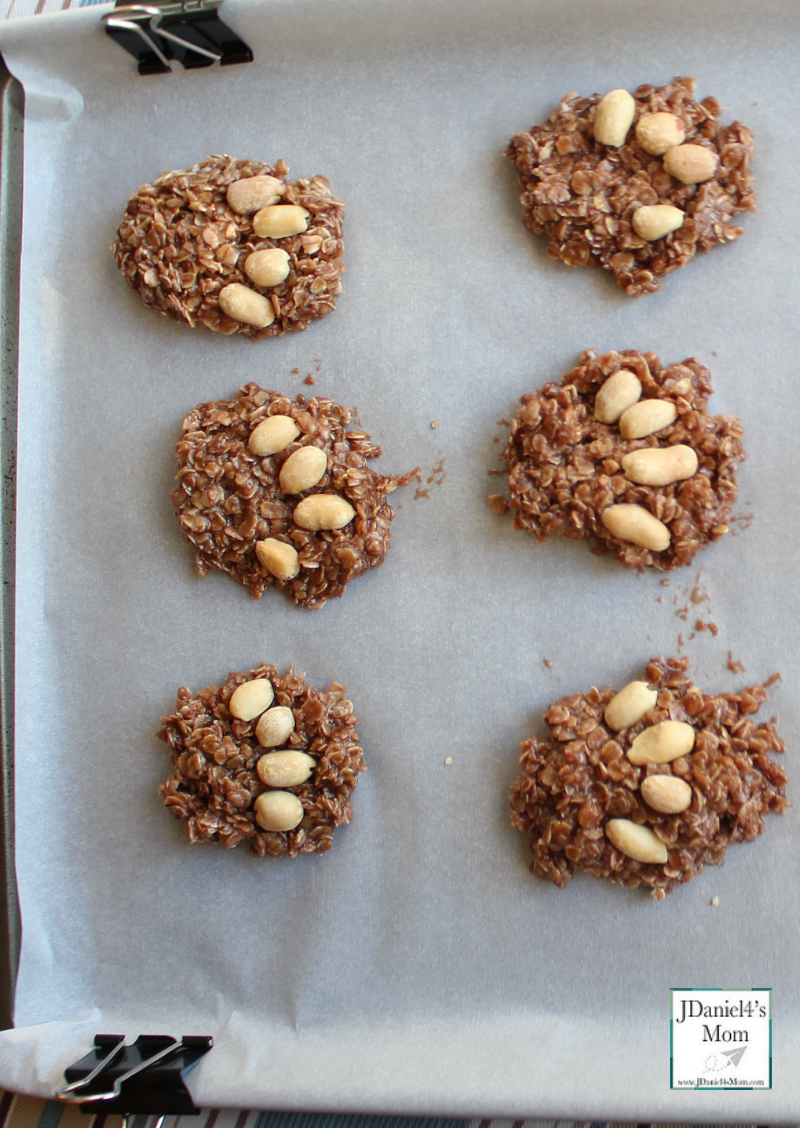 Directions
Place the sugar, butter, milk, and cocoa in a pot.
Bring the mixture to a boil.
Cook for 1 extra minute.
Add the vanilla, oats and chocolate chips to the mixture.
Mix thoroughly.
Scoop up spoonfuls and drop it onto wax or parchment paper.
Add claw to the top of the cookies before they cool.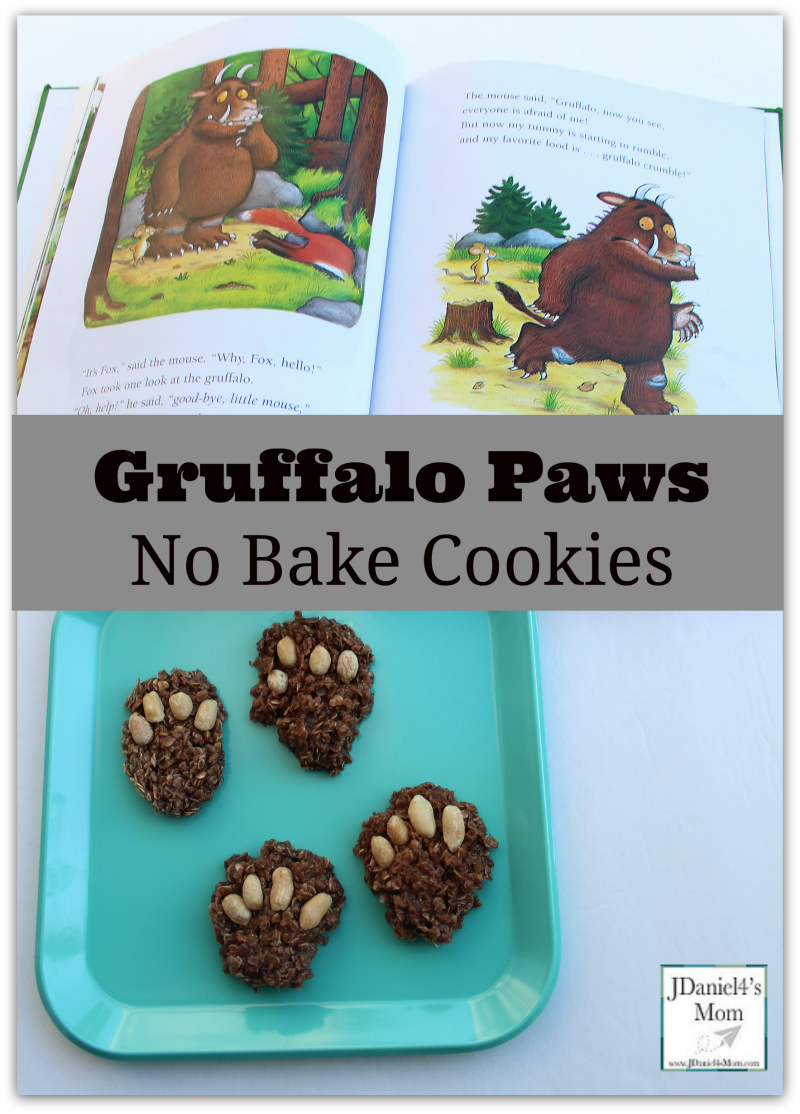 (Visited 1,556 times, 1 visits today)