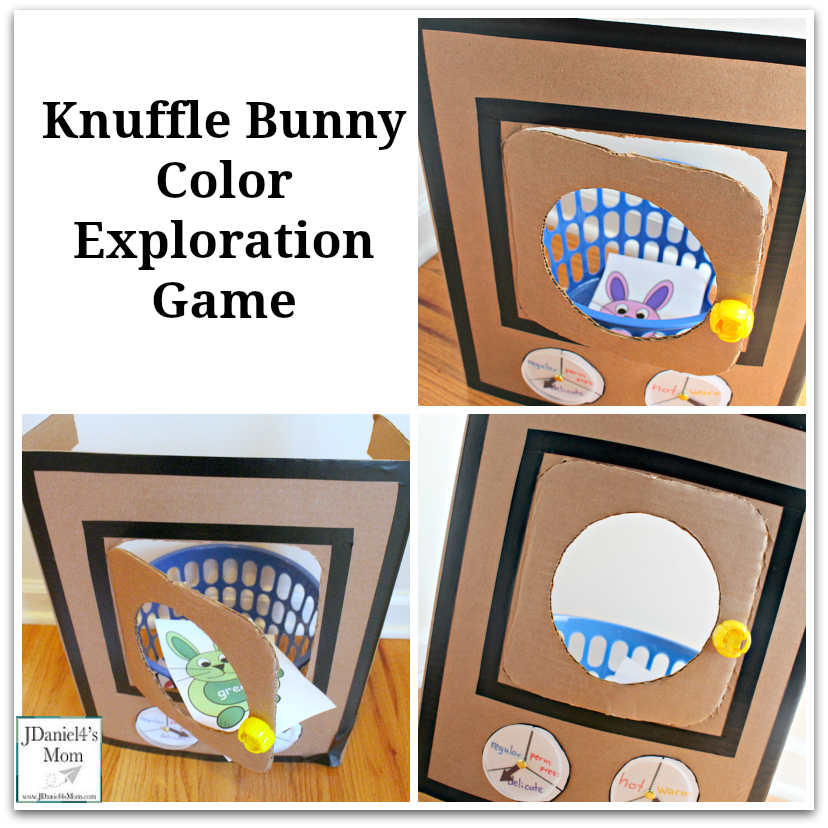 Fans of the wonderful book Knuffle Bunny by Mo Willems know that Knuffle Bunny has to spend some time in a washer. I thought it would be fun to create a Knuffle Bunny color exploration activity with a washing machine.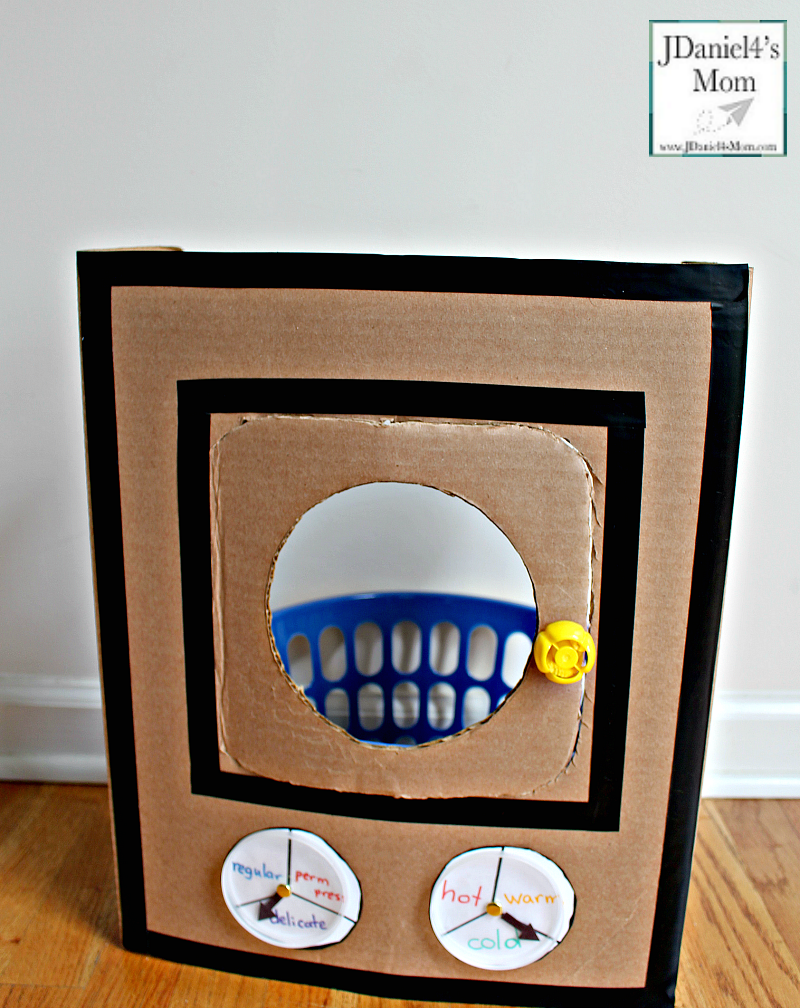 Yesterday I walked you through how to make a DIY cardboard washing machine. You will want to put it together before you do the Knuffle Bunny color game. It is really simple to make and wanted to much time to put together.
Knuffle Bunny Color Exploration Activity
You will need to print out the Exploring Color Bunnies printable to use in the activity. The bunnies can be cut into rectangular cards or you can cut each bunny out. We chose to use the rectangular cards.
The link below is an affiliate link.
If your children aren't familiar with the story Knuffle Bunny: A Cautionary Tale
, you will want to read them the book. It will give your children an understanding of why the bunnies are being put in the washer.
After reading the book to them, you will want to review the colors of each of the bunnies. While most children will already know each of the colors, it will help them recognize the shade of each of the colors on each of the bunnies. Your children may recognize that the color words are displayed on each of the bunnies too.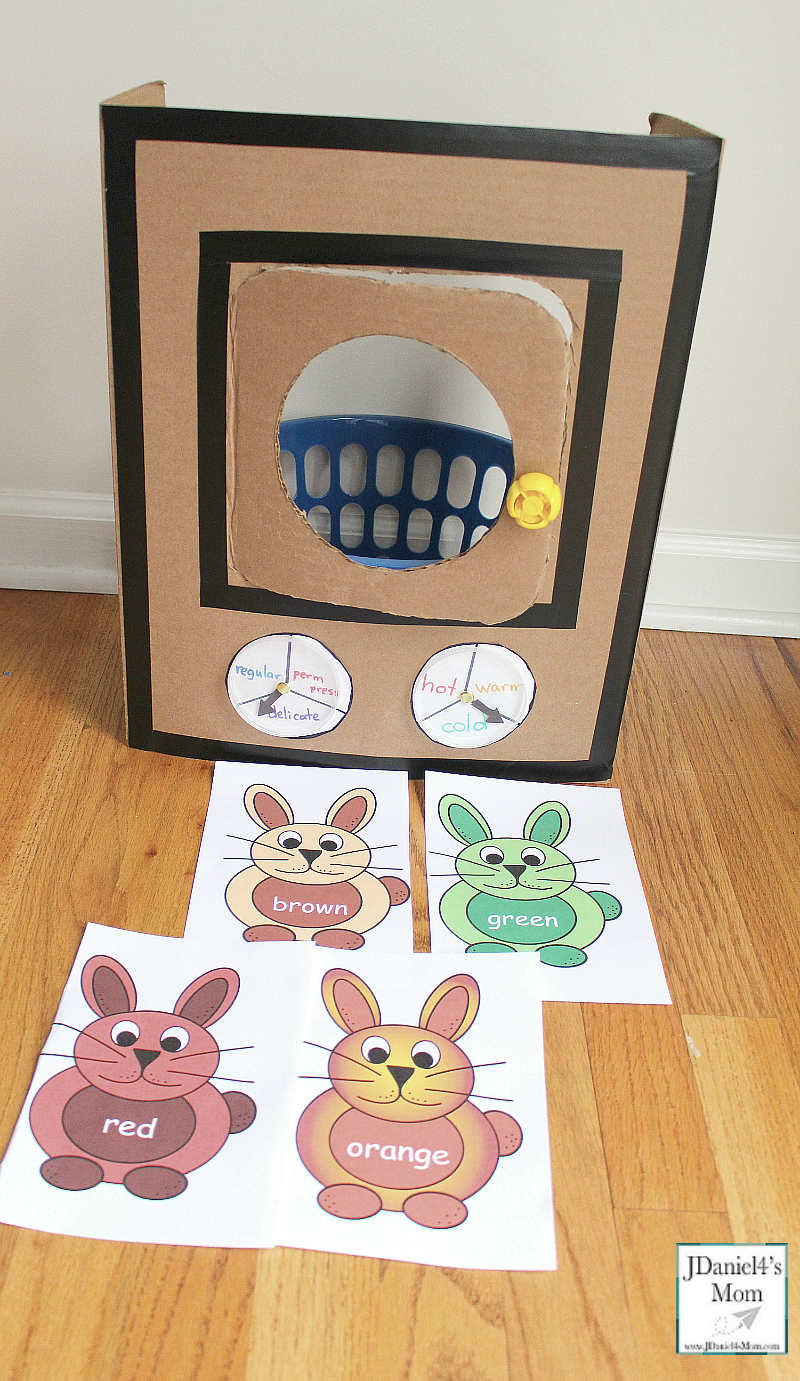 Once your children have established that your children recognize the colors, you will want to spread out the color cards in front of the washing machine.  You don't have to spread out all the cards at one time. Young children may feel overwhelmed with rows of color cards to identify.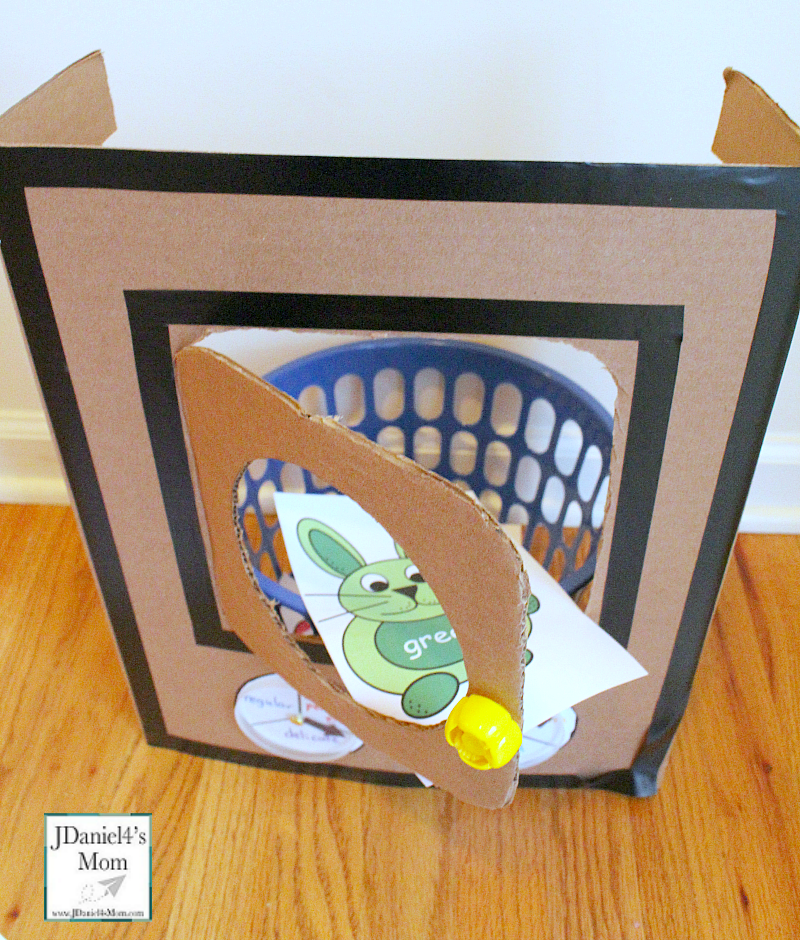 Then you can ask your children to find a particular color and place it in the washing machine. If they pick up the wrong color bunny, you can help them identify the color they selected. You can then guide them to correct bunny.
Alternative Activity
You can place all the bunny card in a pile. Your children can pick up the top card. Then they can say the color of that bunny and place it in the washing machine.
If you like this bunny activity, here are some more activities created by other bloggers featuring this Virtual Book Club book of the week.
Bunny Color Hop from Toddler Approved
Homemade bunny crayons from Messy Little Monster
Sidewalk Chalk Bunny Alphabet from The Educator's Spin on It
Shredded Paper Bunny Craft from Artsy Momma
Hopping Bunnies Measurement Activity from Inspiration Laboratories
Spring Bunny Craft from Mama Smiles
Bunny Hop Number Line from Teach Beside Me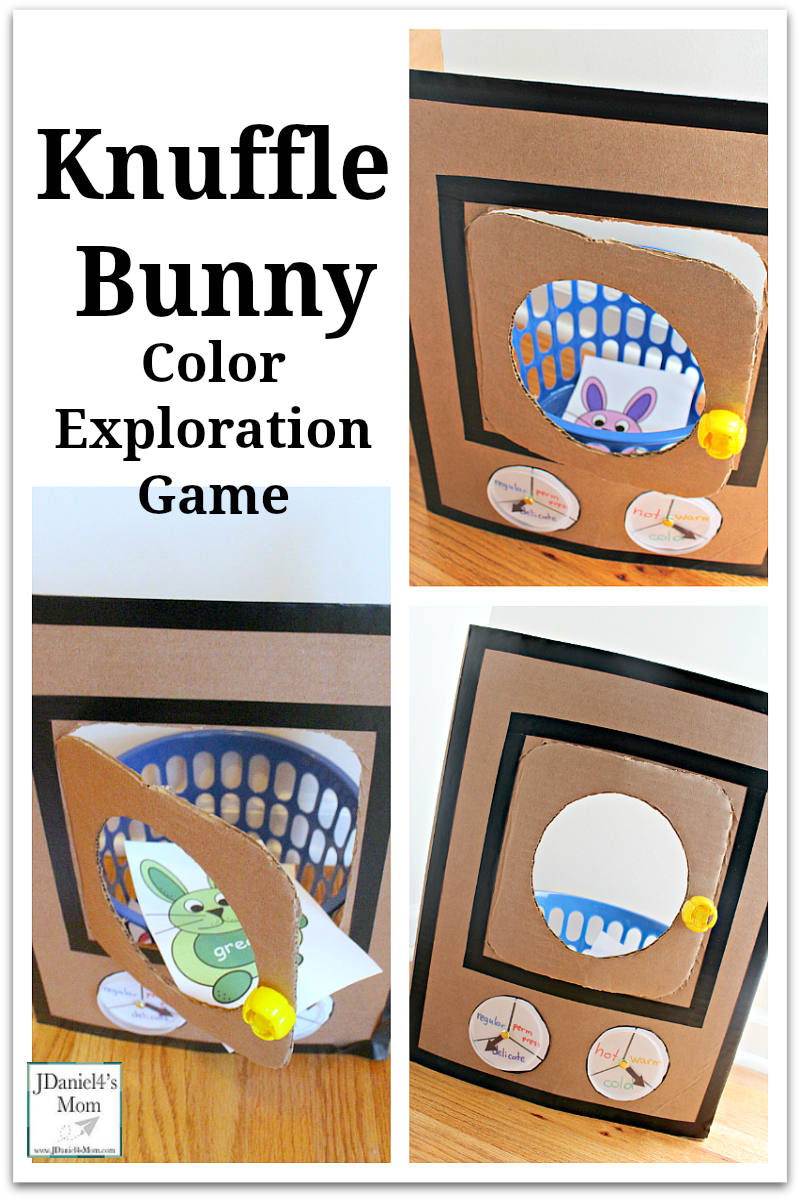 (Visited 685 times, 1 visits today)