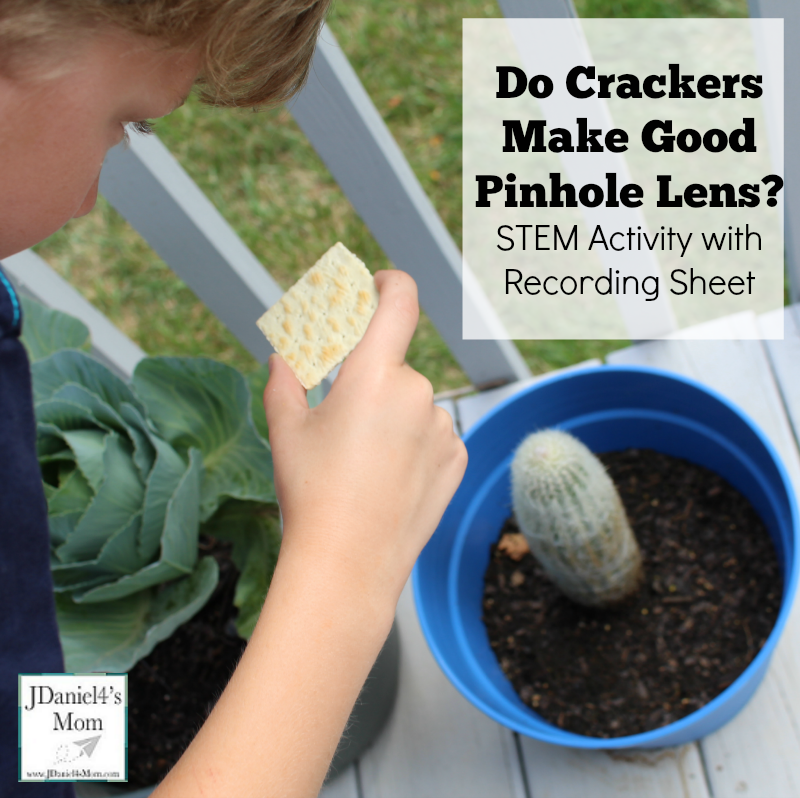 Last week I share with you how to make a pinhole camera made from an oatmeal container and a camera obscura out of a cereal box.While I was researching eclipse activities, I came across a wonderful set of activities on a blog called El Navagate . One of the ideas was to have children look at the world through the holes of a cracker as they would pinhole lens.
Neither the blogger of El Navagate or I am suggesting that children view an eclipse through a cracker. What I think we both thought would be cool was to have your children try to look through the holes in crackers to view the world as they would pinhole lens.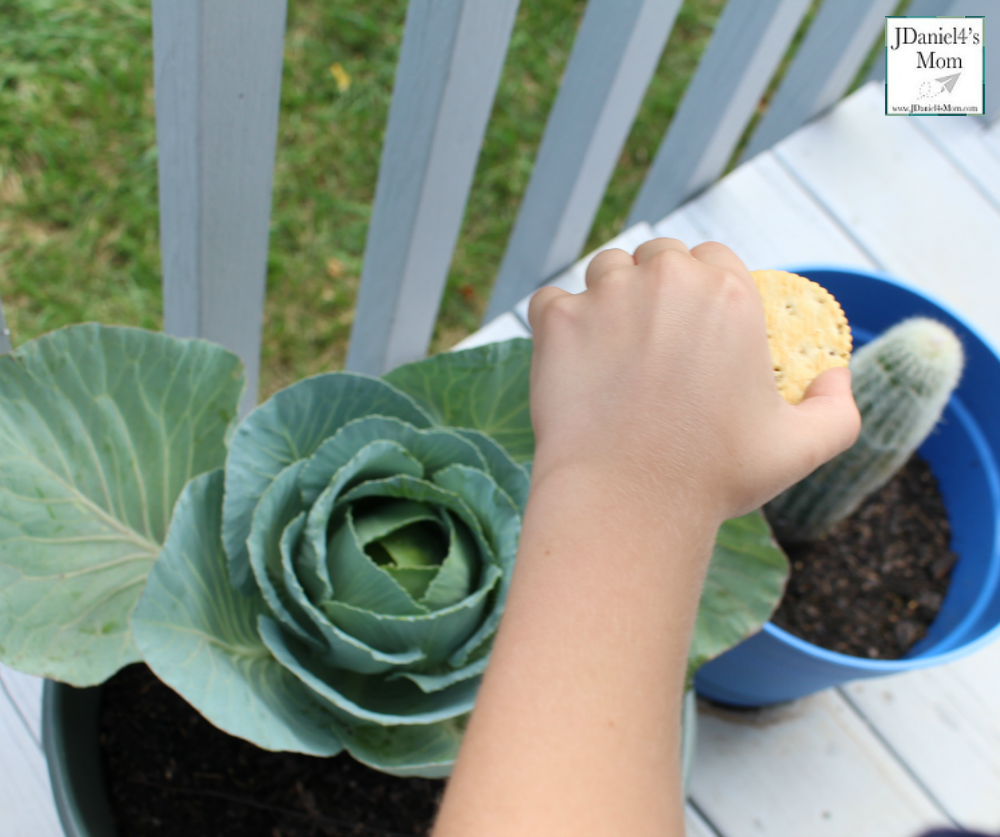 Do Crackers Make Good Pinhole Lens? STEM Activity
Your children will probably find that some crackers make better pinhole lens than others. They can also find that some crackers for the same box make better pinhole lens than others. We did find that one type of cracker worked best for us time after time. It will be interesting to see if your children have the same results.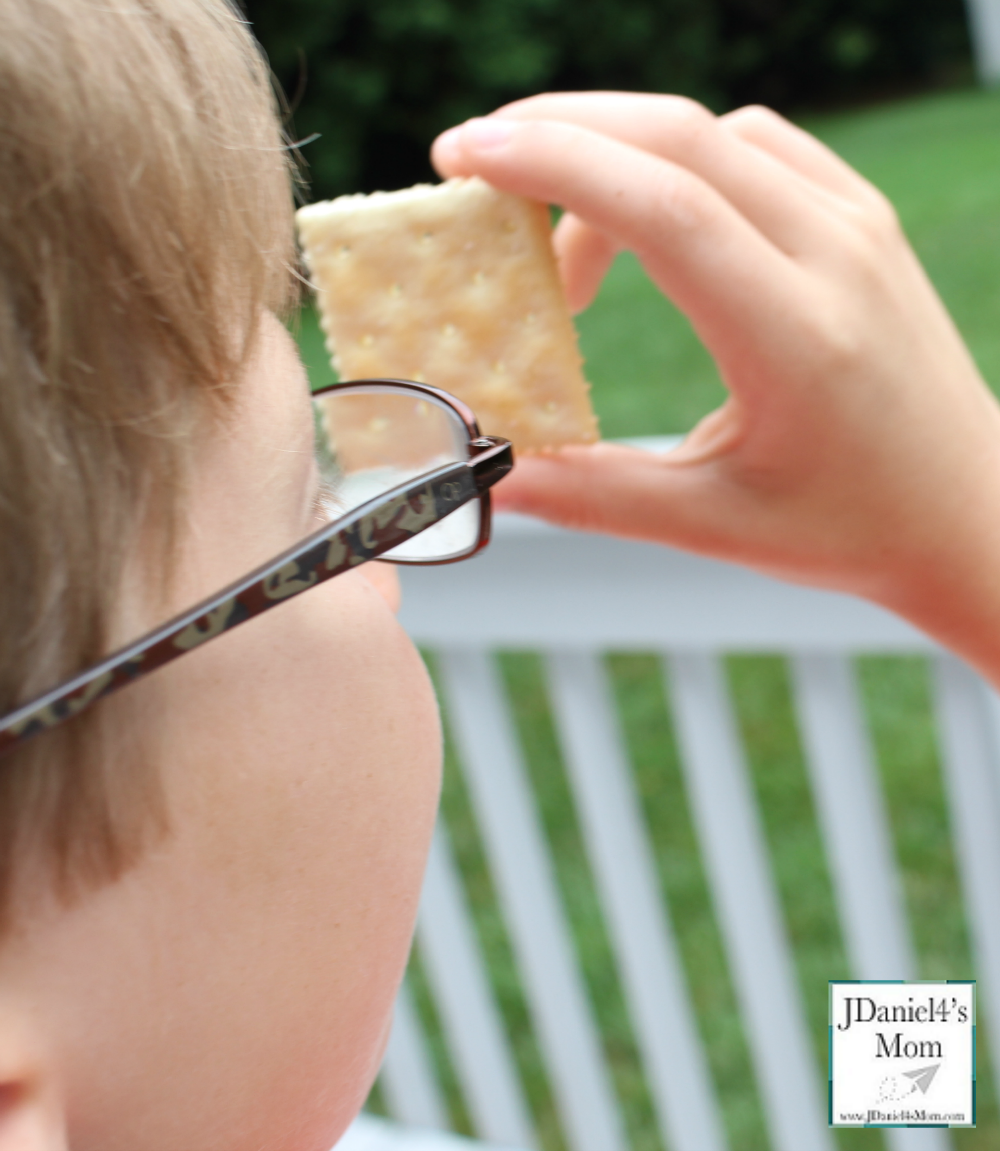 Supplies
Round Crackers Like Ritz
Square Crackers Like Saltines
Rectangular Crackers Like Club Crackers
Getting the Pinhole Lens Experiment Started
The first thing you will need to do is print out the Do Crackers Make Good Pinhole Lens? Printable and place a few of each of the types of crackers in bags, cups or bowls for your children or students.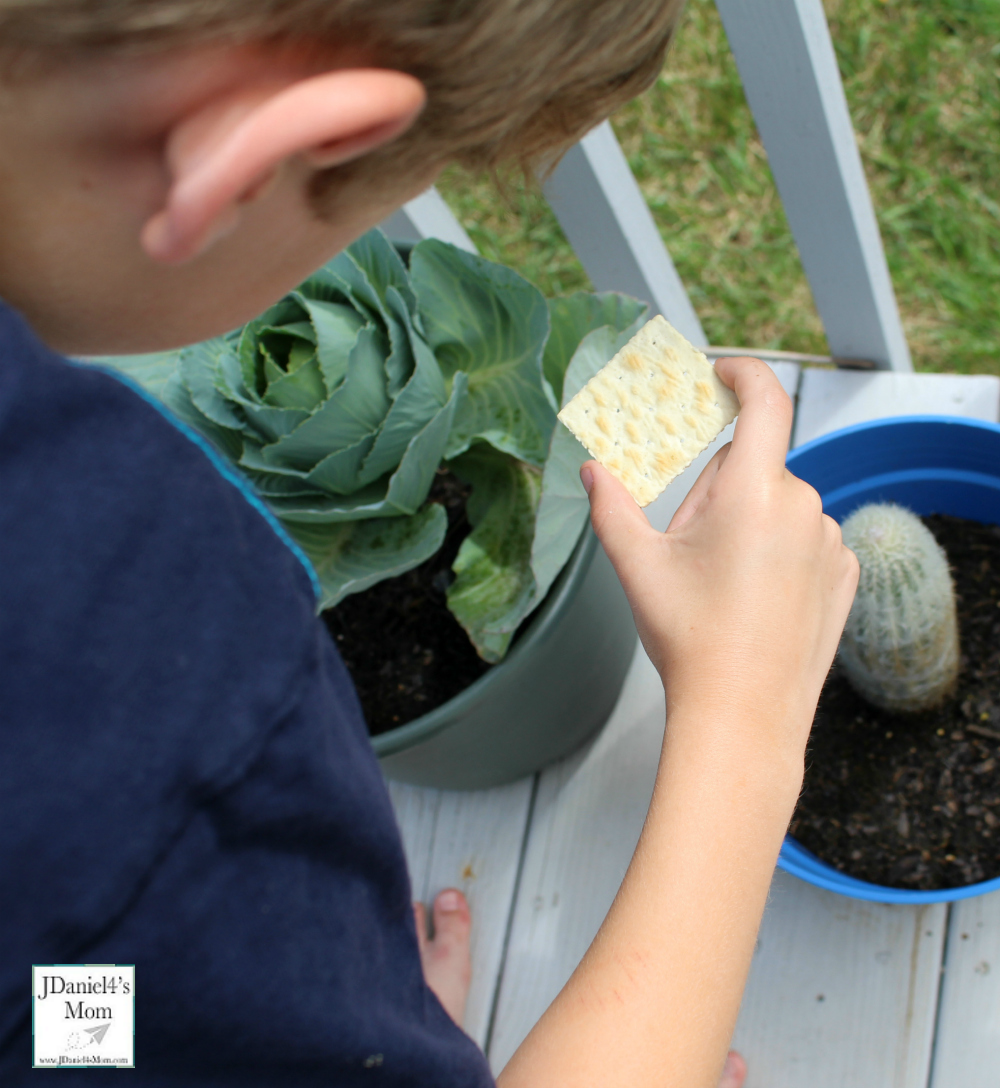 Then you will need to decide where you want your children to do their observations. We took our crackers outside to observe some of the plants and bushes in the yard. You may want your children to observe objects in your classroom or your kitchen. They could try to read a book through the pinholes if you want them too.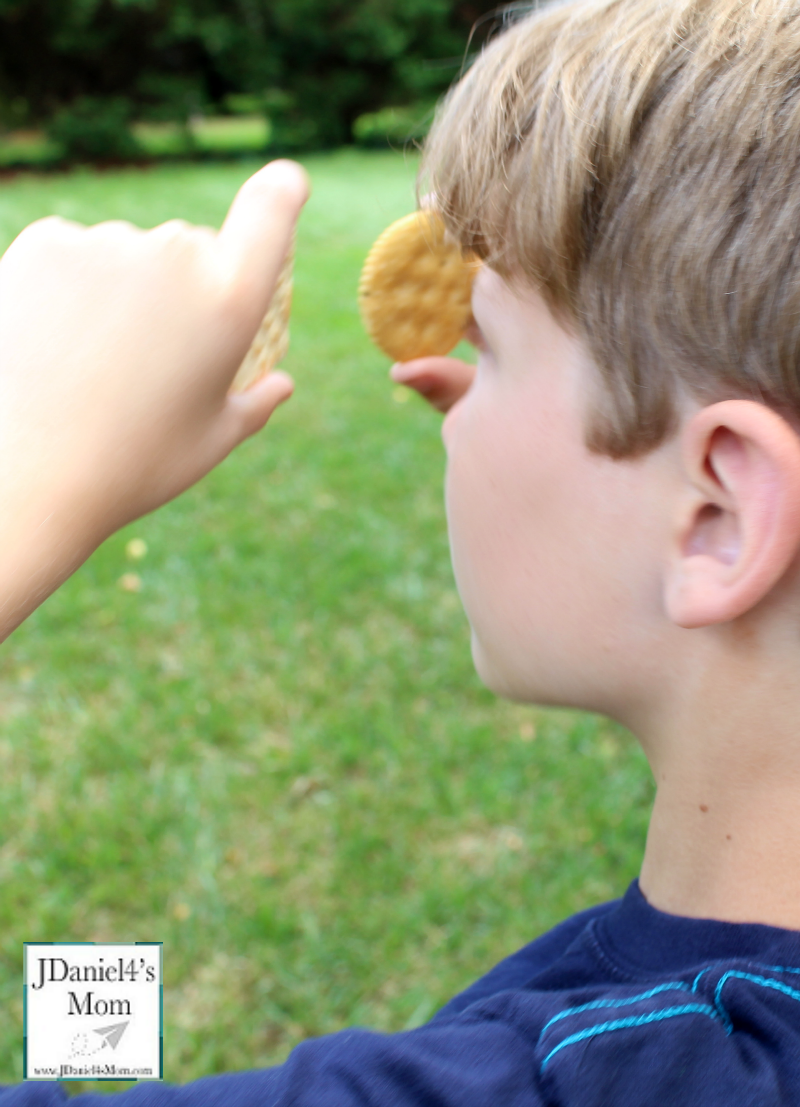 After trying out of each of the types of cracker pinhole lens, your children will need to rank the crackers from easiest to view through to the hardest on the printable. They will also need to explain why the cracker that was the easiest to view through worked the best. This will give them a chance to work on the high-level thinking skills of analysis and evaluation.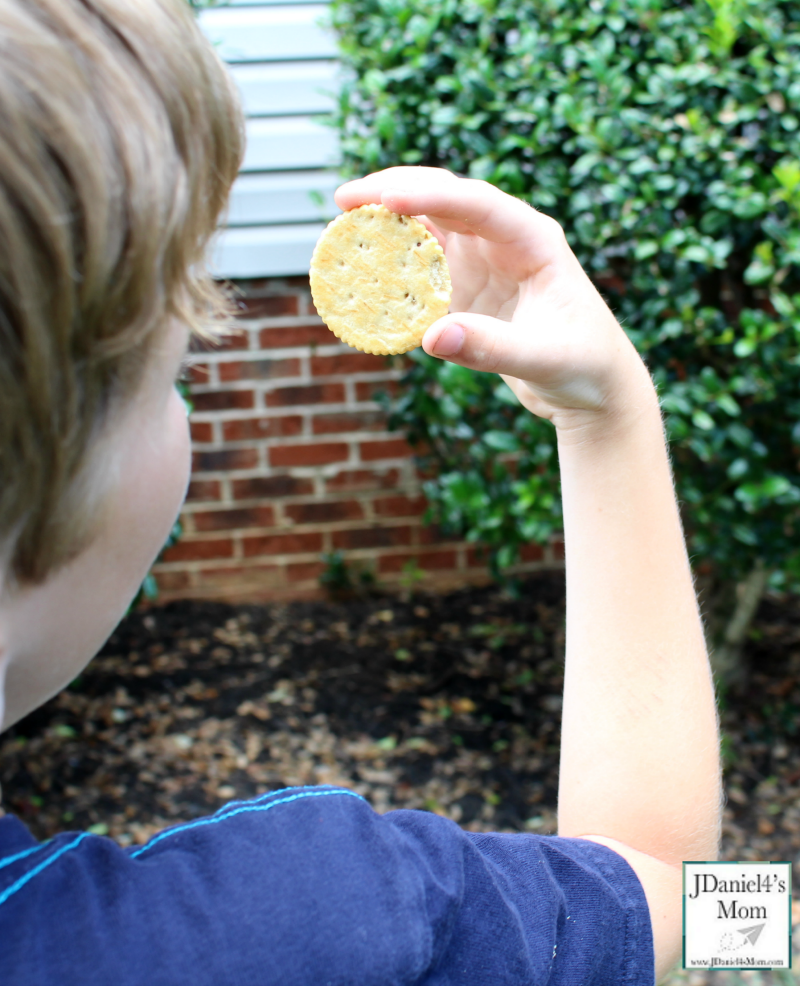 If you like this pinhole lens activity, here are some more STEM activities your children or students will enjoy:
STEM Sunscreen Spray vs. Sunscreen Lotion Experiment with Printable
Exploring Braille with LEGO (Recording Printable is available)
Building Houses for the Three Pigs (Recording Printable is available)
Building a House for a Hermit Crab with Blocks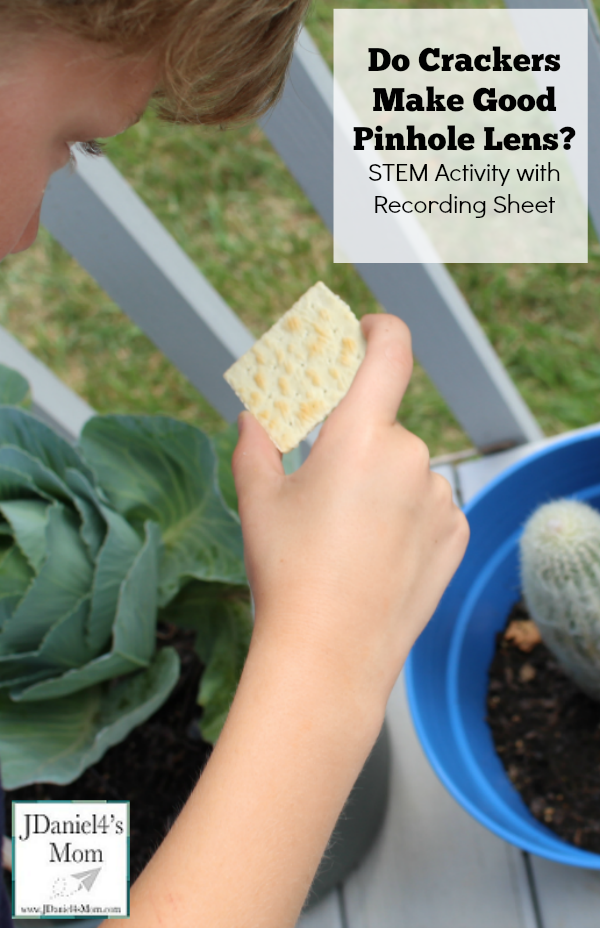 (Visited 326 times, 1 visits today)