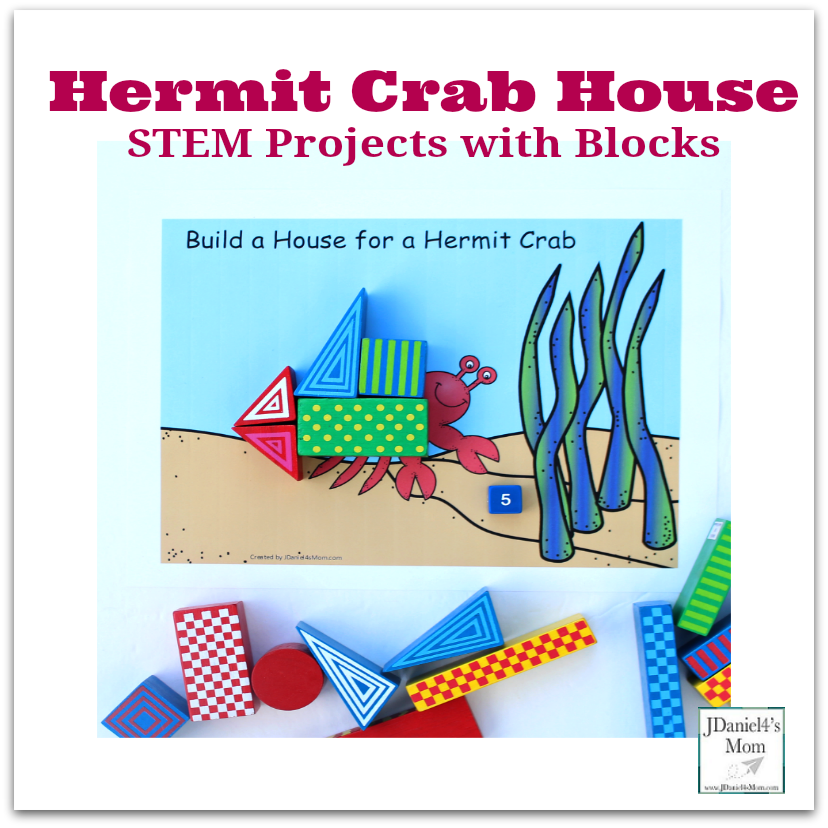 This week I have been I have been sharing with you activities that go along with the book A House for a Hermit Crab. The first activity I share with you was a calendar sequencing printable set. Then I shared with you a fun fine motor inspired paper plate crab. Today I have a fun STEM projects mat that can be used with a die and blocks to build a hermit crab house.
Getting Ready for the STEM Projects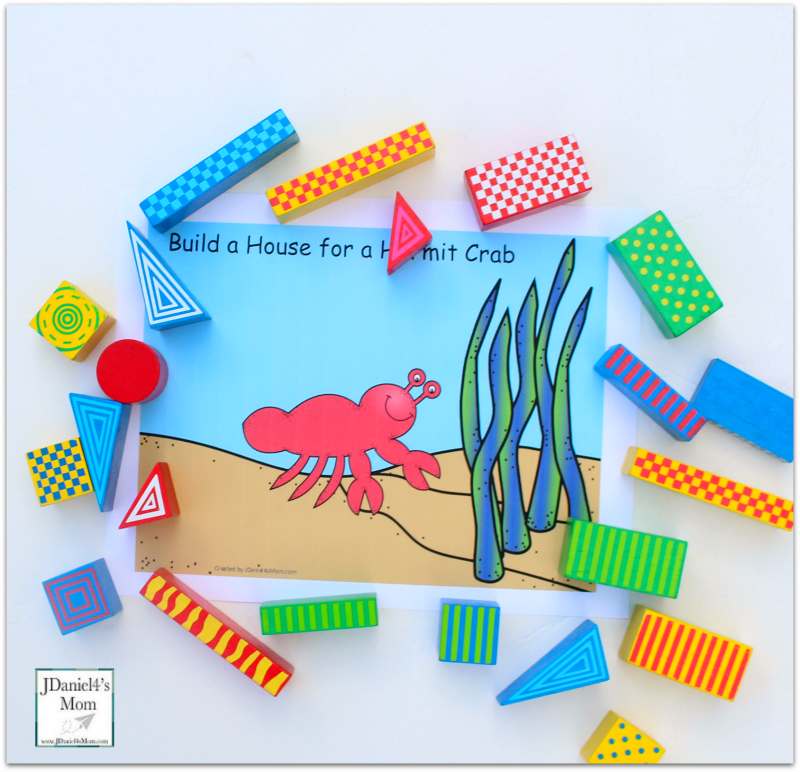 The first thing you are going to need to do is print out the STEM Build a House for a Hermit Crab House work mat. While you could print this out in black and white, it really looks nice in color.
The links below may be affiliate links.
Then you will need to gather the rest of the supplies for the STEM projects. First, you will need a die with numbers or dots on it. You can really use either. Then you will need a set of wooden building blocks building. (If you don't have blocks available, you could use Magna-Tiles or tangrams.)
Conducting the STEM Projects
Free Exploration
You can give your children the opportunity to free explore the STEM project by just putting out the blocks and the work mat. If you work with young children you may just decide to do this project.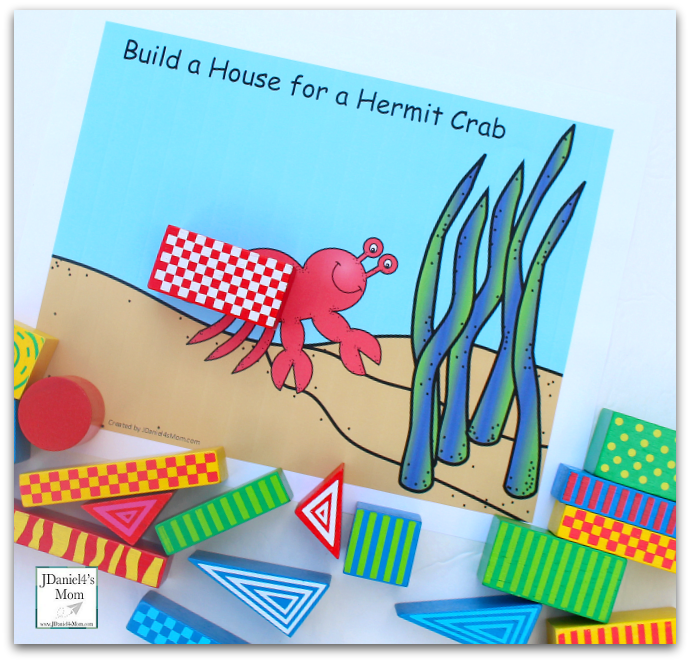 Roll and Build Crab House
This second project will have your children rolling a die and using that number of blocks to build a house for the hermit crab.  The goal of this STEM project is to use the correct number of blocks. If a small section of the crab is left showing it is totally okay. The house can be build up as well as across. This will give the house three dimensions.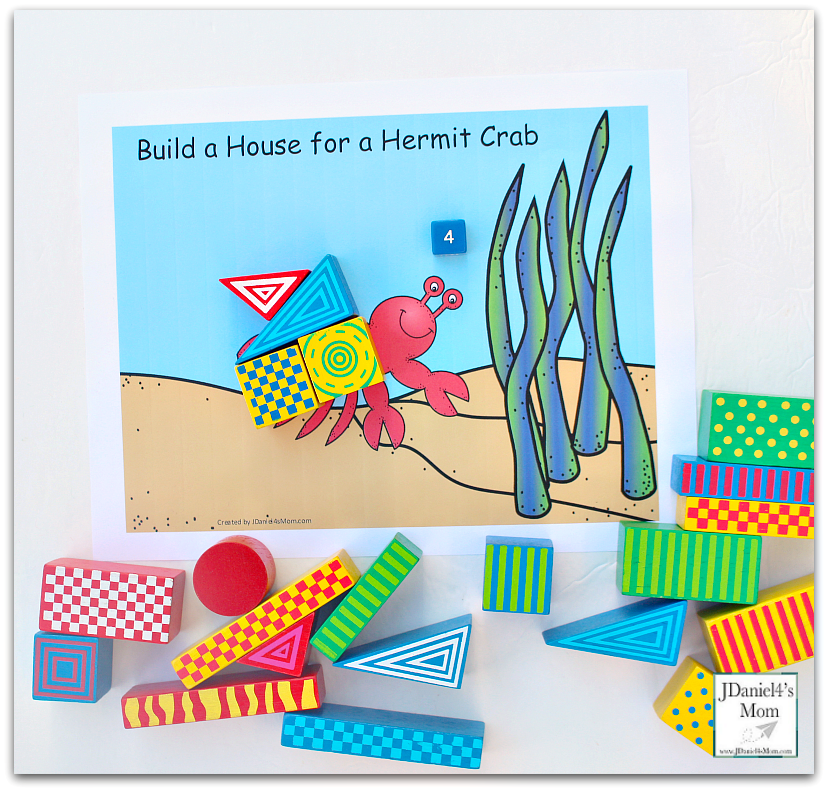 Roll, Build and Cover the Crab
Children will need to decide how much of the crab needs to be covered with the blocks. Then they will roll the die. Next. they will need to build a house with blocks using the number on the die. Finally, children will need to create a house with the right number of blocks that cover the right amount of the crab.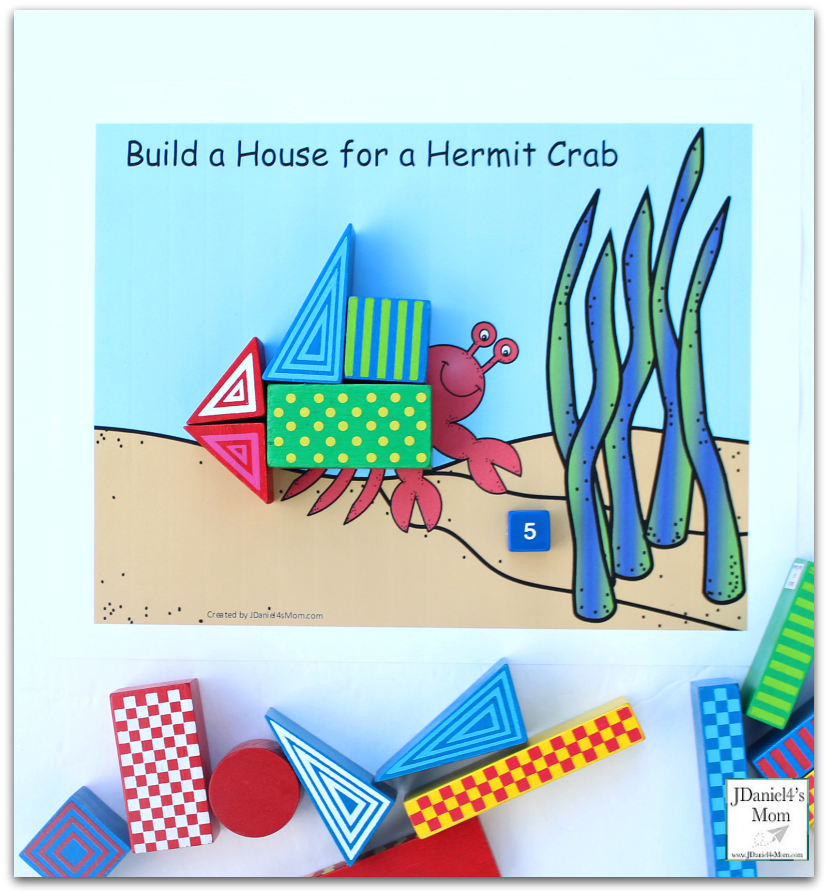 If you like these STEM projects, here are some more STEM activities you will love doing with your kids:
Counting Sheep Pulley Activity
You will also find a number of STEM projects on my Early Learning- Science board. Please take a moment to explore that board.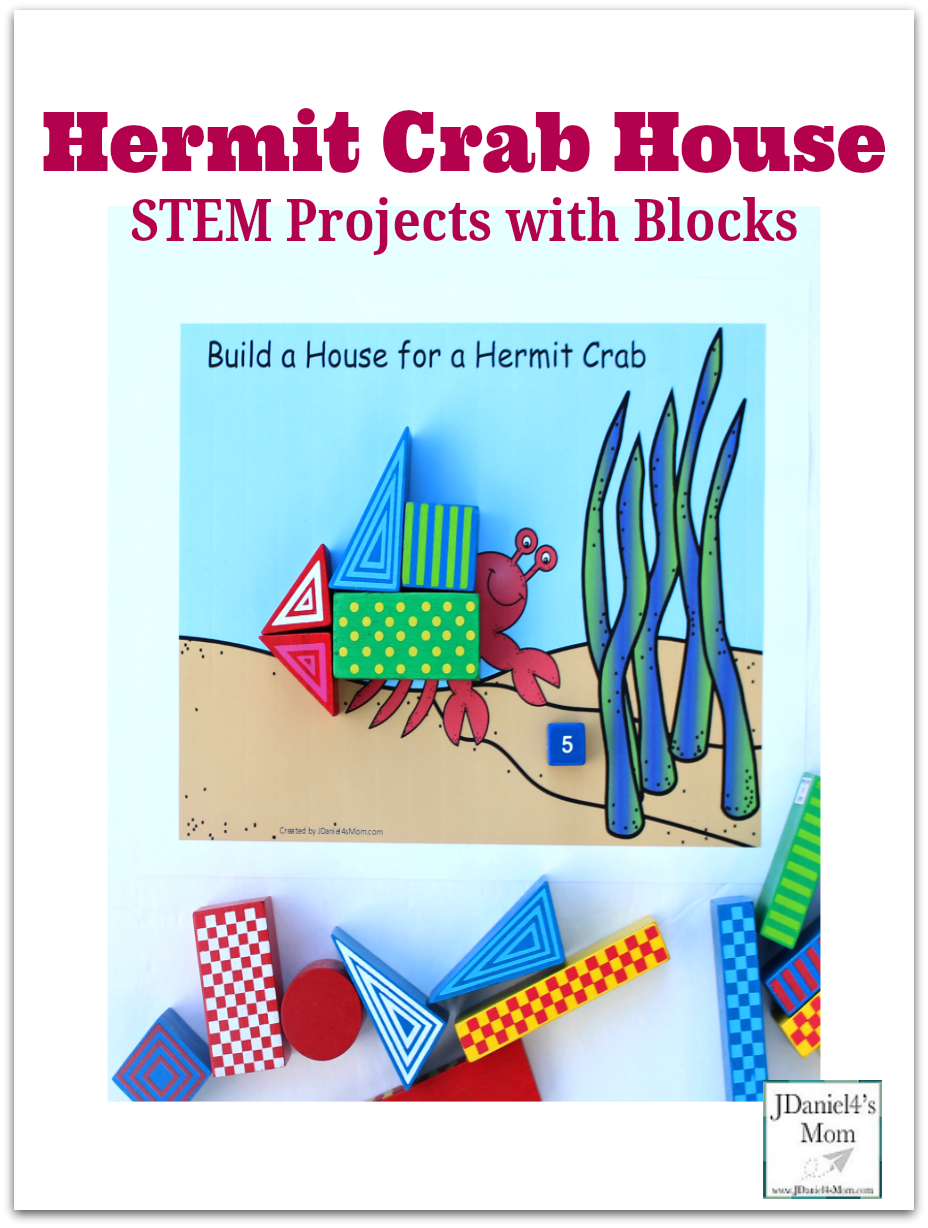 (Visited 456 times, 1 visits today)