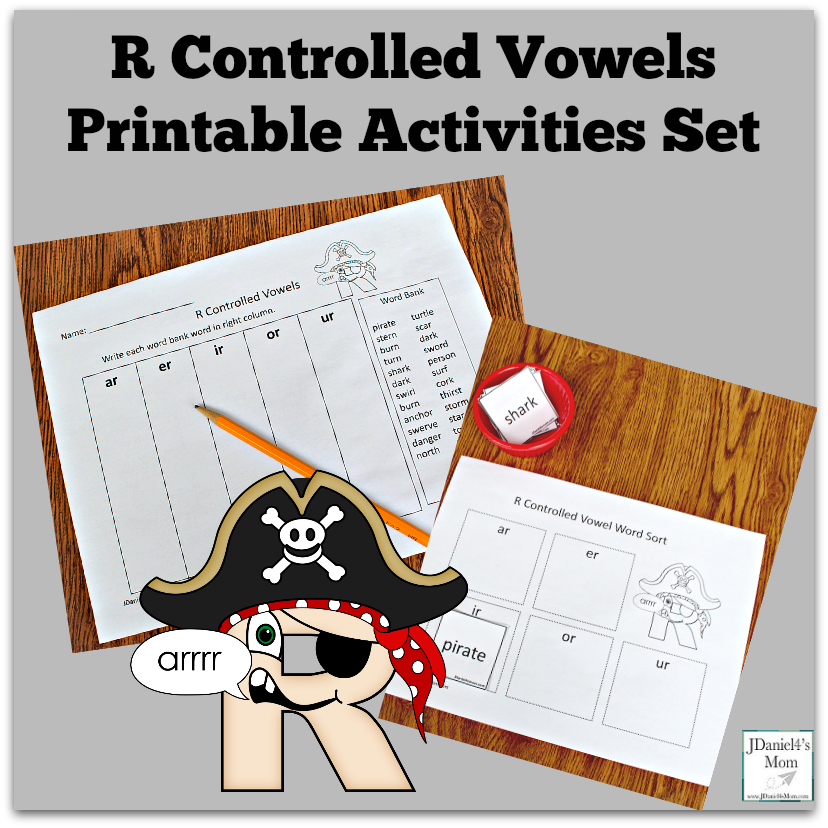 R Controlled vowels can be hard for students to say. Many don't master sounds that the controlled vowels make until the end of second grade. Children with speech issues made need to keep working on them even longer. My son has had trouble with them for a long time. It is for that reason I decided to start pirate printables week with a set of activities focused on r controlled vowels.  Another reason is that pirates love to say, "Arrr!"
Getting Started with the R Controlled Vowels Printable Set
Before you get started you will need to print out the R Controlled Vowels Word Sort Activities. You will only need a pencil to complete the first activity. The second activity has two pages of words filled r controlled vowels that will need to be cut out.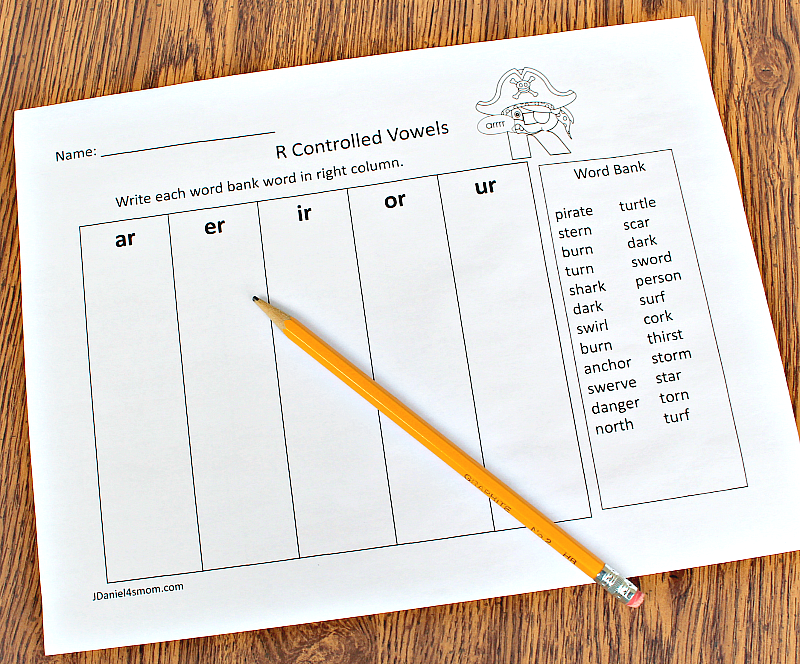 Word Sort Column Page
The first worksheet contains five columns and a word bank. Each of the columns features one of the five major vowels along with the letter r.  Your children will need to decide which of the columns each of the words in the word bank needs to go into.
Since this printable is to help children work on r controlled vowels, they should be encouraged to say each word as they write it in the column. When they are finished, you may want them to say each r controlled vowel sound and then each of the words on their list.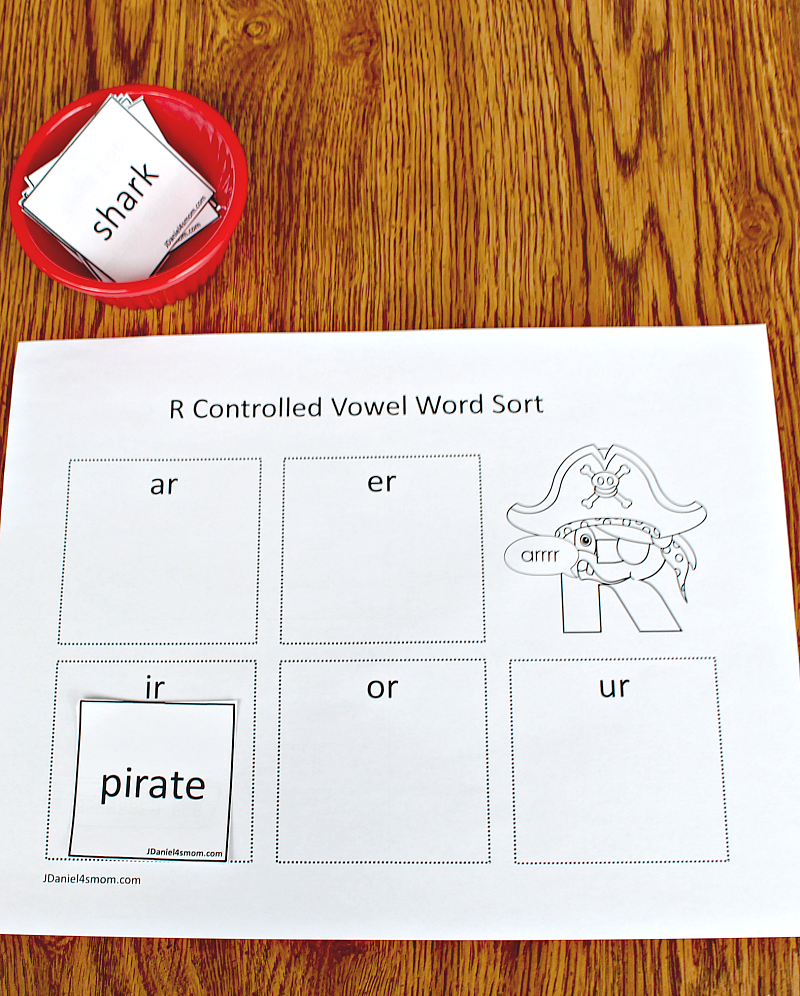 Words Sort Card Activity
The second activity has a work mat and cards with words that have r-controlled vowels in them. Your children will need to read each word card. Then they will need to place the word in the box on the work mat that features that vowel sound.
Just as with the first activity your children should be encouraged to read each of the words as they place it in the box. Then they should read each of the words in each pile.
If you are looking for some more reading printables, here are some more you will like:
Apple Themed Reading Comprehension Sheets
Reading and Building Words Under the Sea
Use Reading Worksheet and LEGO to Explore Colors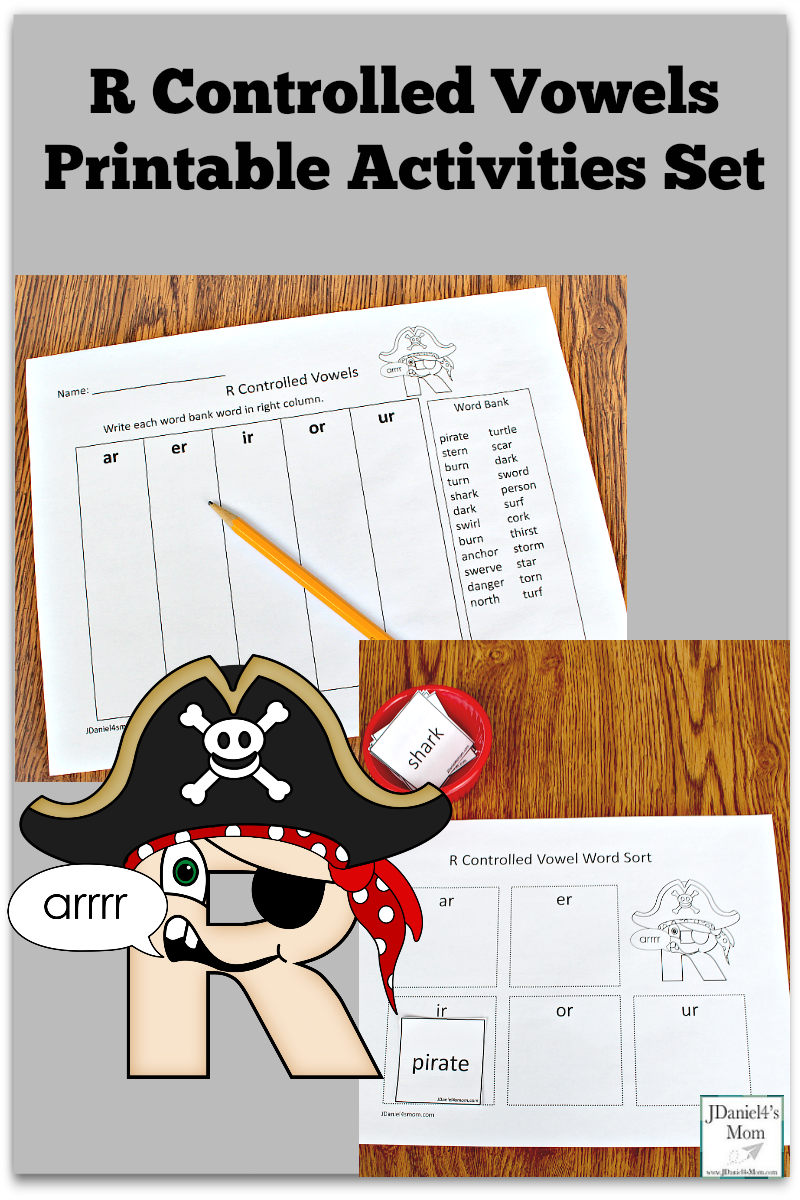 (Visited 226 times, 1 visits today)