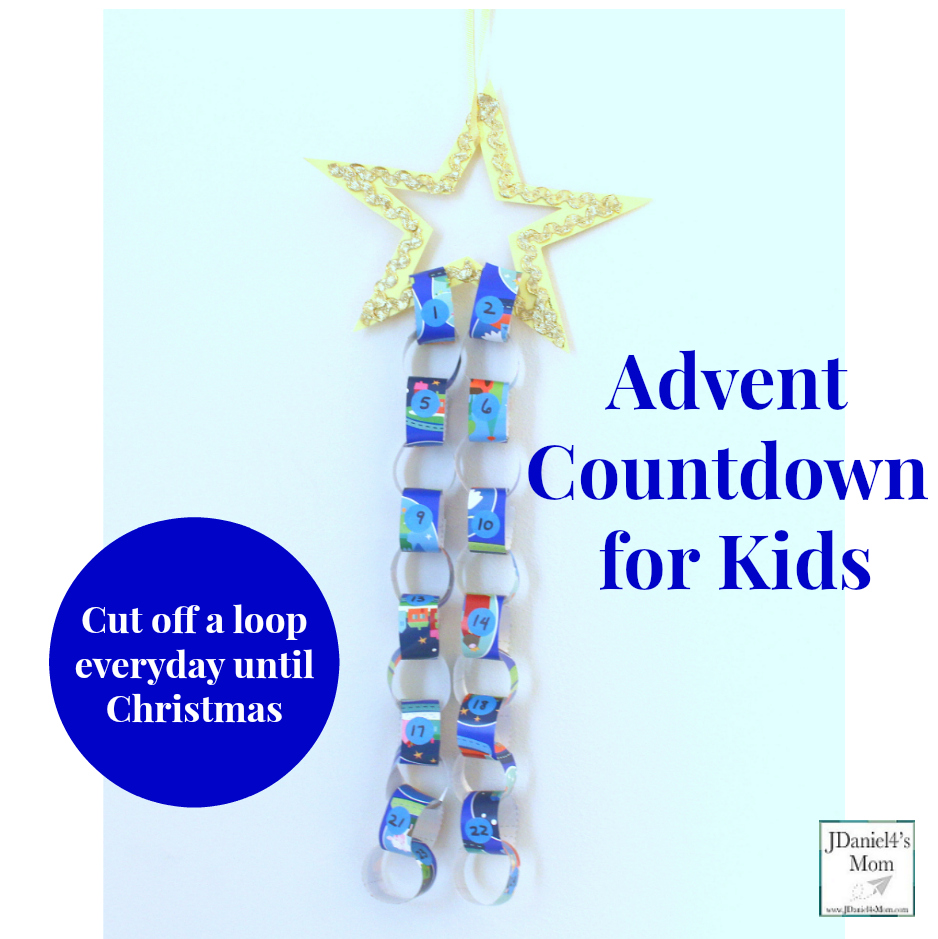 Children will have fun creating their own Advent countdown. They will be able to use to explore numbers and count down the days until Christmas. By the time Christmas arrives they will be left with the star. Long ago a star led the wise men and shepherds to Jesus. Your children's Advent countdown star will lead children to the day we celebrate his birth.
Creating the Advent Countdown
Getting Ready for the Craft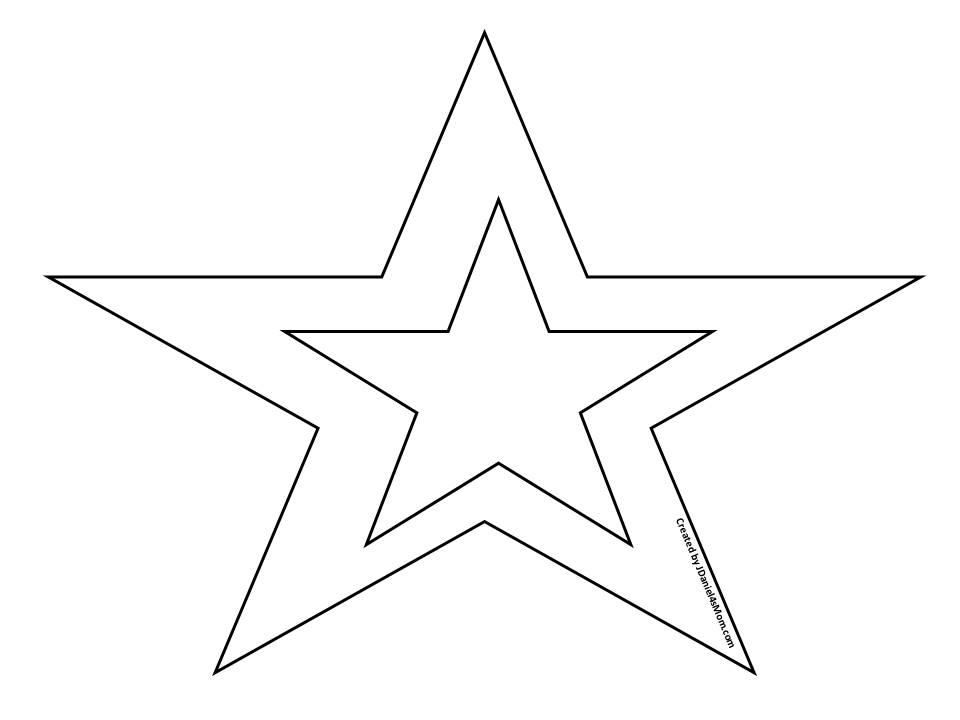 You will need to download the Advent Countdown Craft printable set. It includes a printable star and a set of printable strips. We used old wrapping paper to create our strips. You could print out a variety of strips onto colored copy paper if you prefer.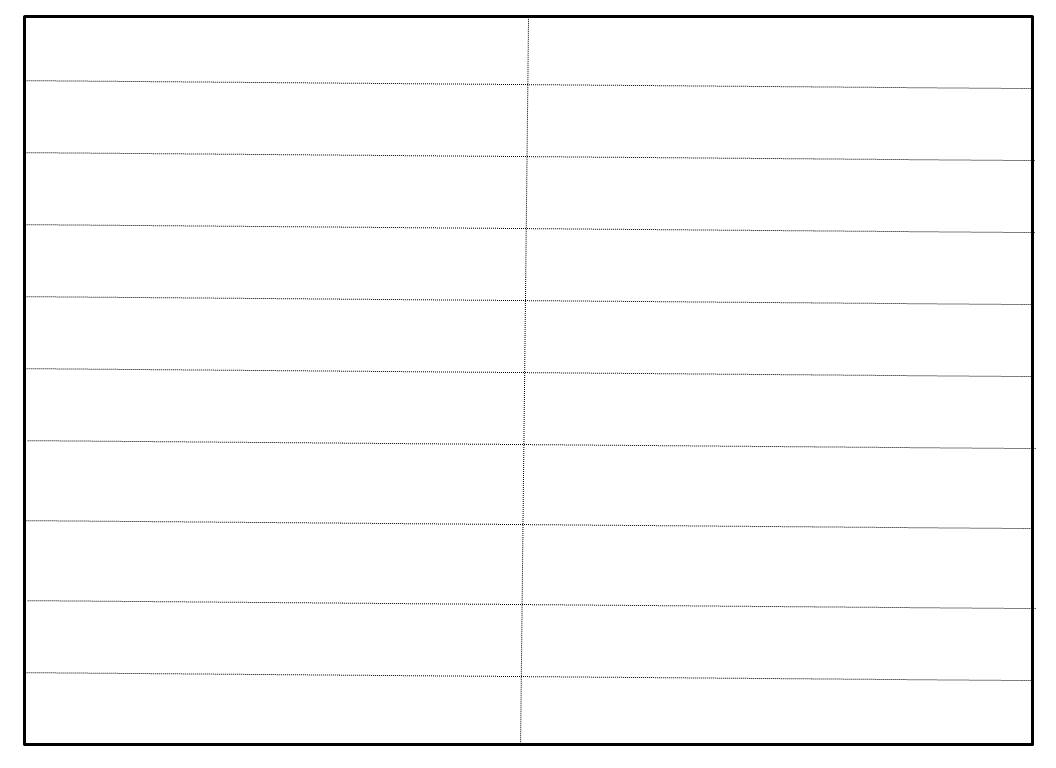 Other Supplies You Needed
Stickers
Markers
Ribbons or Rick Rack
Glue
Color Dot Stickers
Wrapping Paper or Christmas Themed Scrapbook Paper
Popsicle Sticks
Putting the Advent Countdown Together
Your children will need to start by cutting out the star. If you think they will have trouble cutting around the outside and inside of the star, you can cut the star out for them.
Next, they will need to decorate the star. They can draw or cut and glue items onto their star. When they are finished, you can glue popsicle sticks to the back of the star to help it hold its shape.
Then they will need to cut out the strips.  As I mentioned they could make their strips out of scrapbook paper, old wrapping paper or colored copy paper.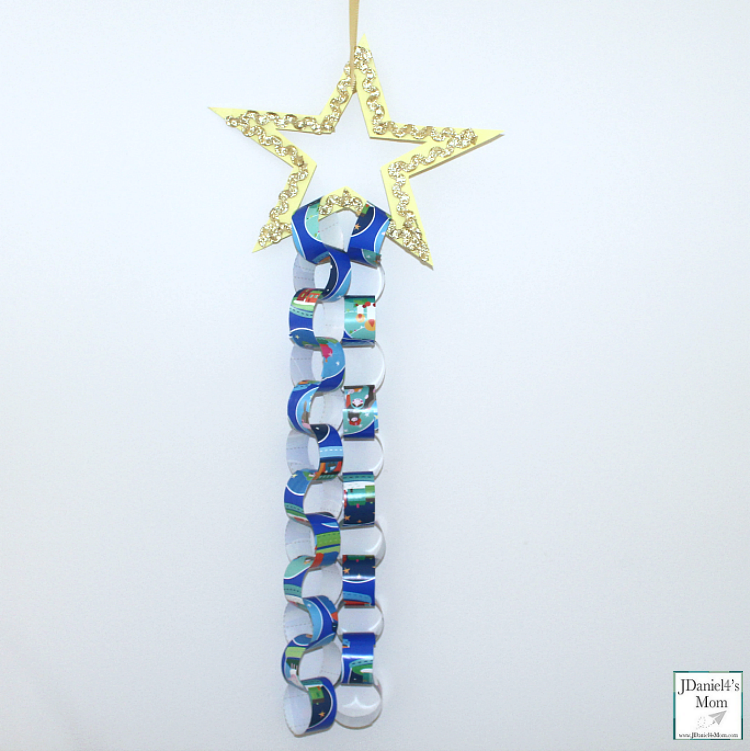 Colored dot stickers will need to be placed on each of the strips. Then they will need to write the numbers one through 24 onto one of the stickers.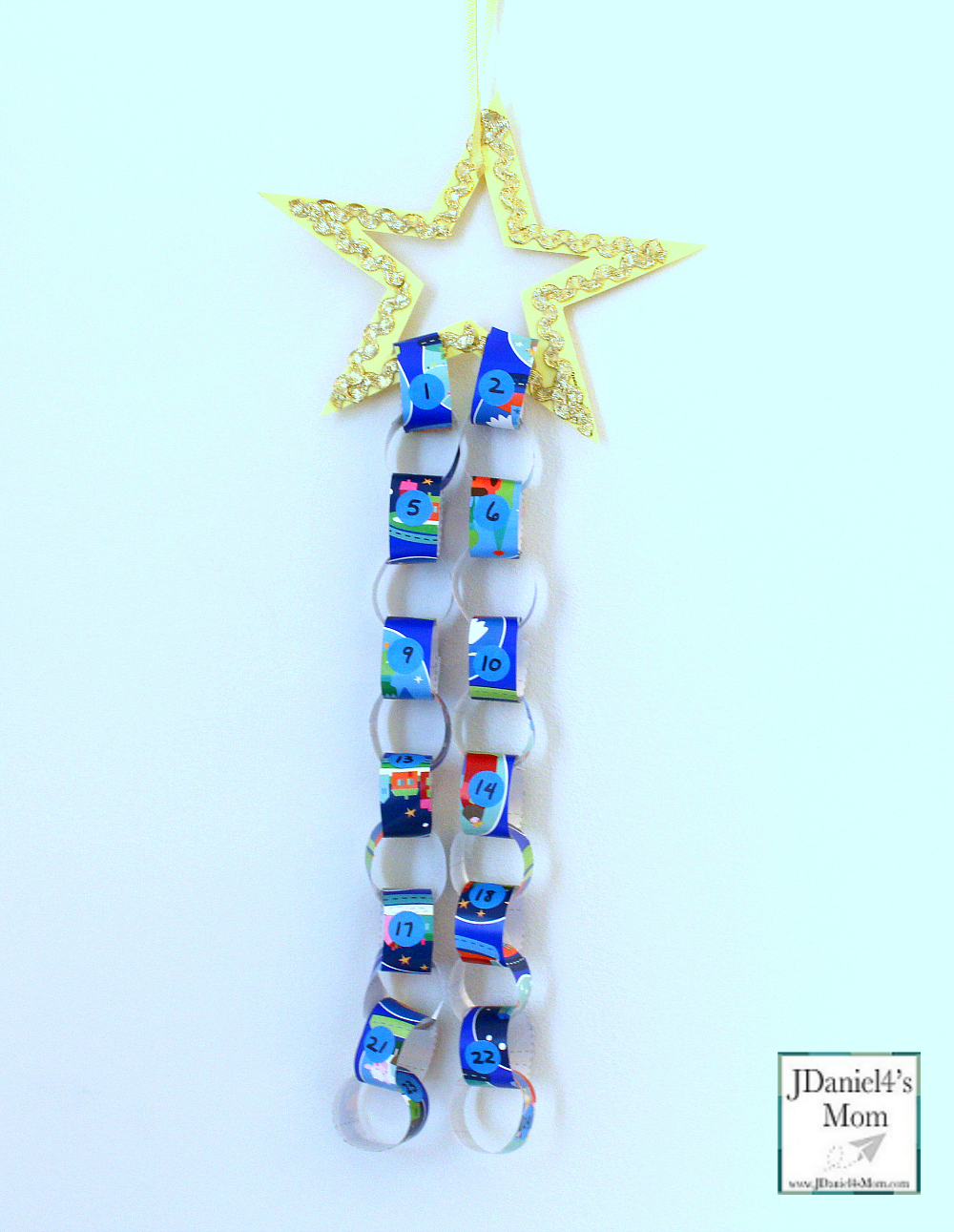 Finally, they will need to make to chains with loops. One chain will display all the even numbered loops in order from 24 to 2. The other chain will display the odd-numbered loops from 23 to 1.
Completing the Advent Countdown
Each day during advent your children will cut off one of the loops. They will start by cutting off the loop with the 24 on it.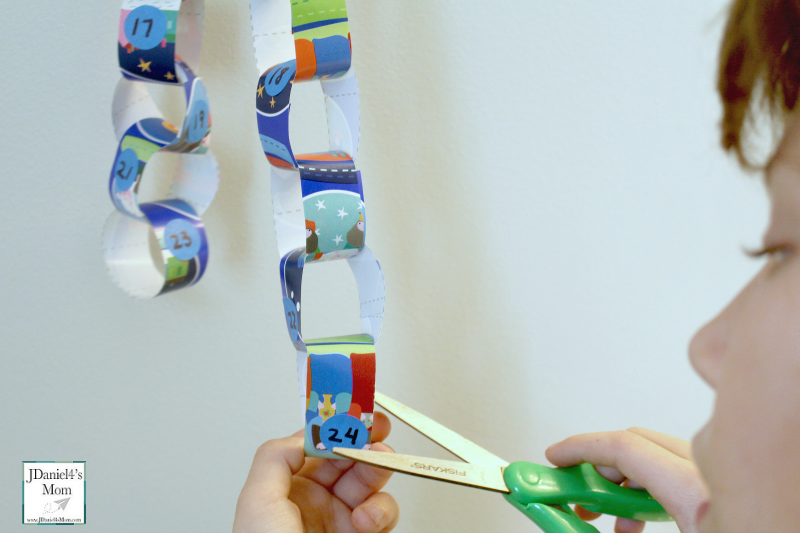 You can hang the countdown on your Christmas tree like an ornament or in your kitchen off of a kitchen cabinet knob.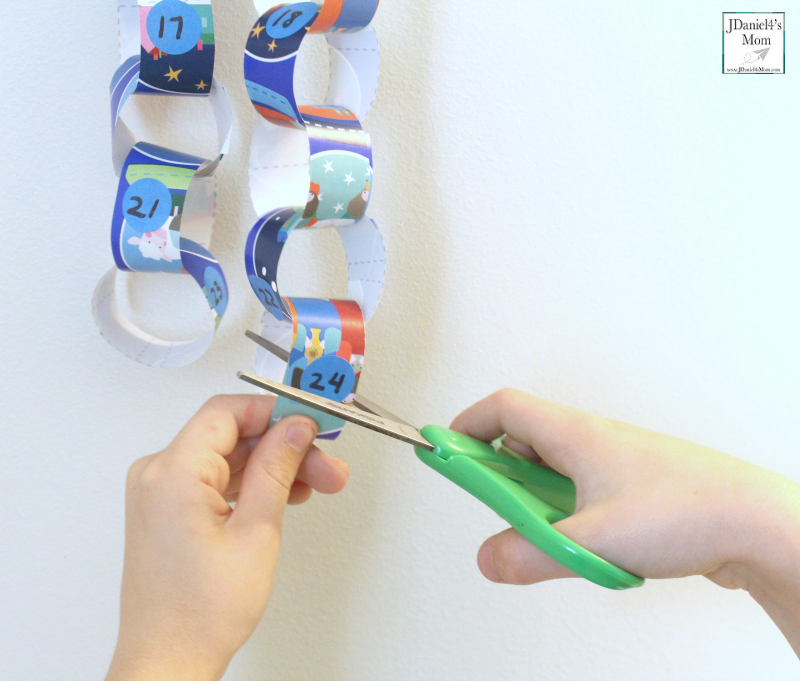 Links below are affiliate links.
This activity was designed to go along with the Virtual Book Club book of the week Merry Christmas, Mouse!. You could also read any of the Advent books listed below before creating it.
Here are more activities for other Virtual Book Club members.
Washi Tape Bauble Ornaments from Clare's Little Tots
Solar System Ornaments from Teach Beside Me
STEAM Ornament Paint Explosion from Preschool Powell Packets
Ornaments for Your Kids to Color and Sew from Mama Smiles
Sparkly Candy Cane Ornaments from Toddler Approved
If You Give a Mouse Themed Ornament from The Educator's Spin on It!
Peppermint Cream Mice from The Rainy Day Mum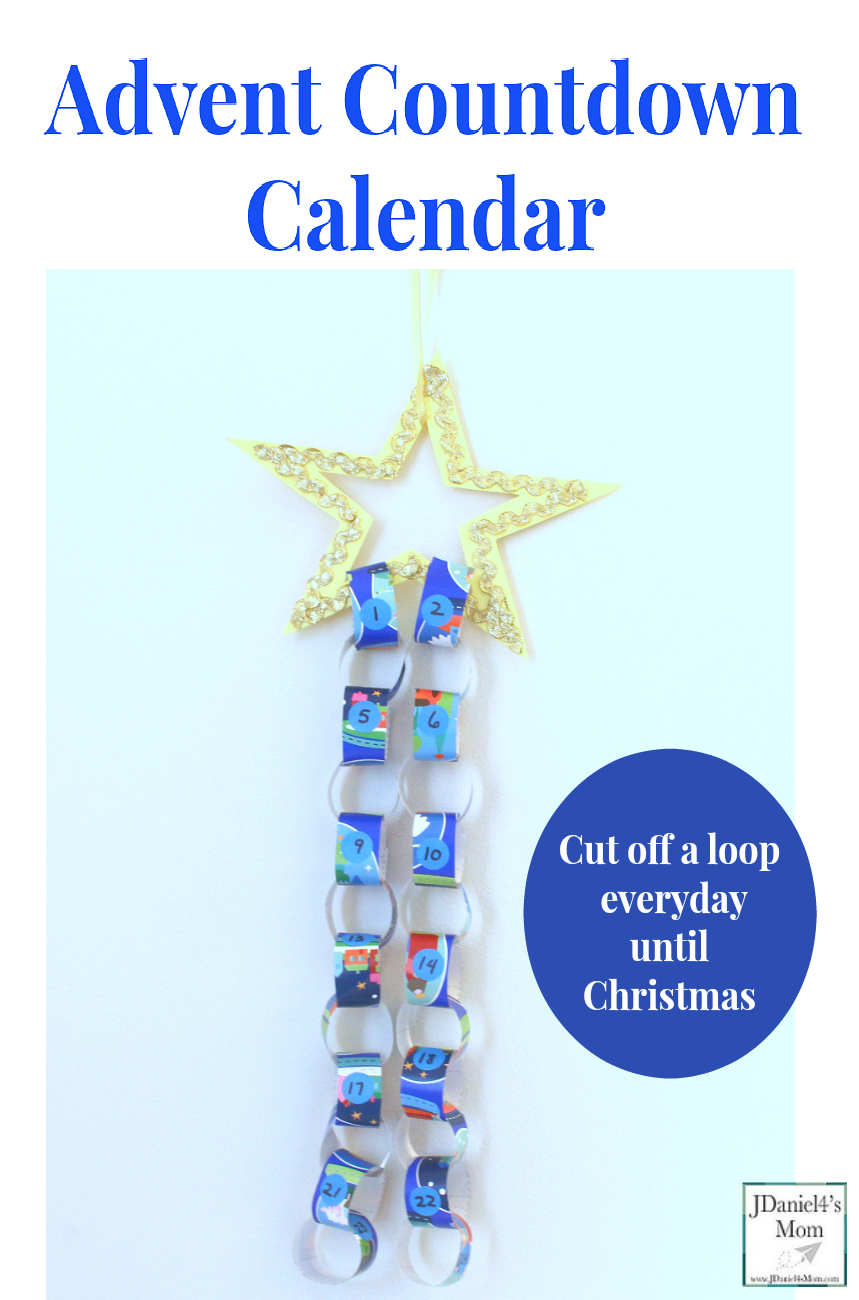 (Visited 360 times, 1 visits today)