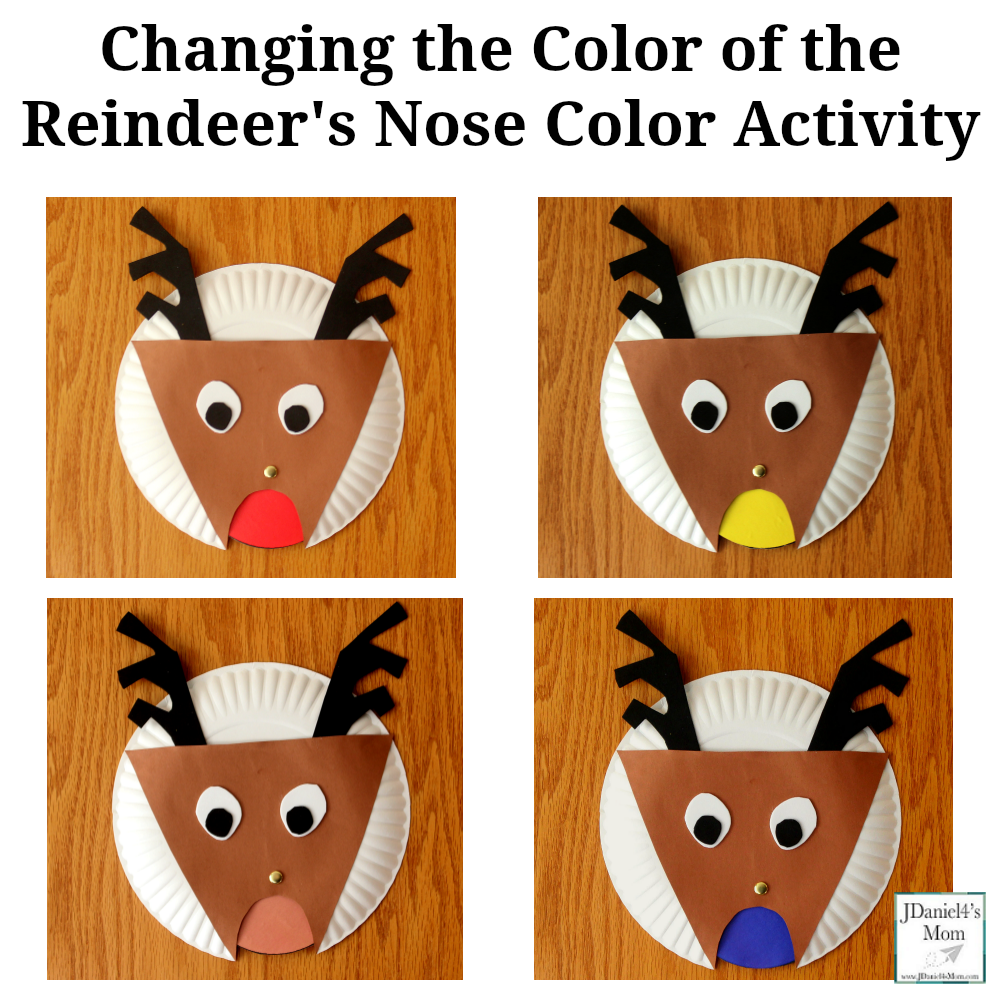 Rudolph was a red nose reindeer, but what fun it would be to change the color of his nose.  Your children can create a reindeer. Then they can create a way to change the color of its nose. If you don't want your children to craft a reindeer, you can use our printable one. Below you will find the reindeer and the color wheel printable set.  Your children could always to create their own reindeer on paper plates and use our color wheel.
Reindeer's Nose Color Activity
Getting Ready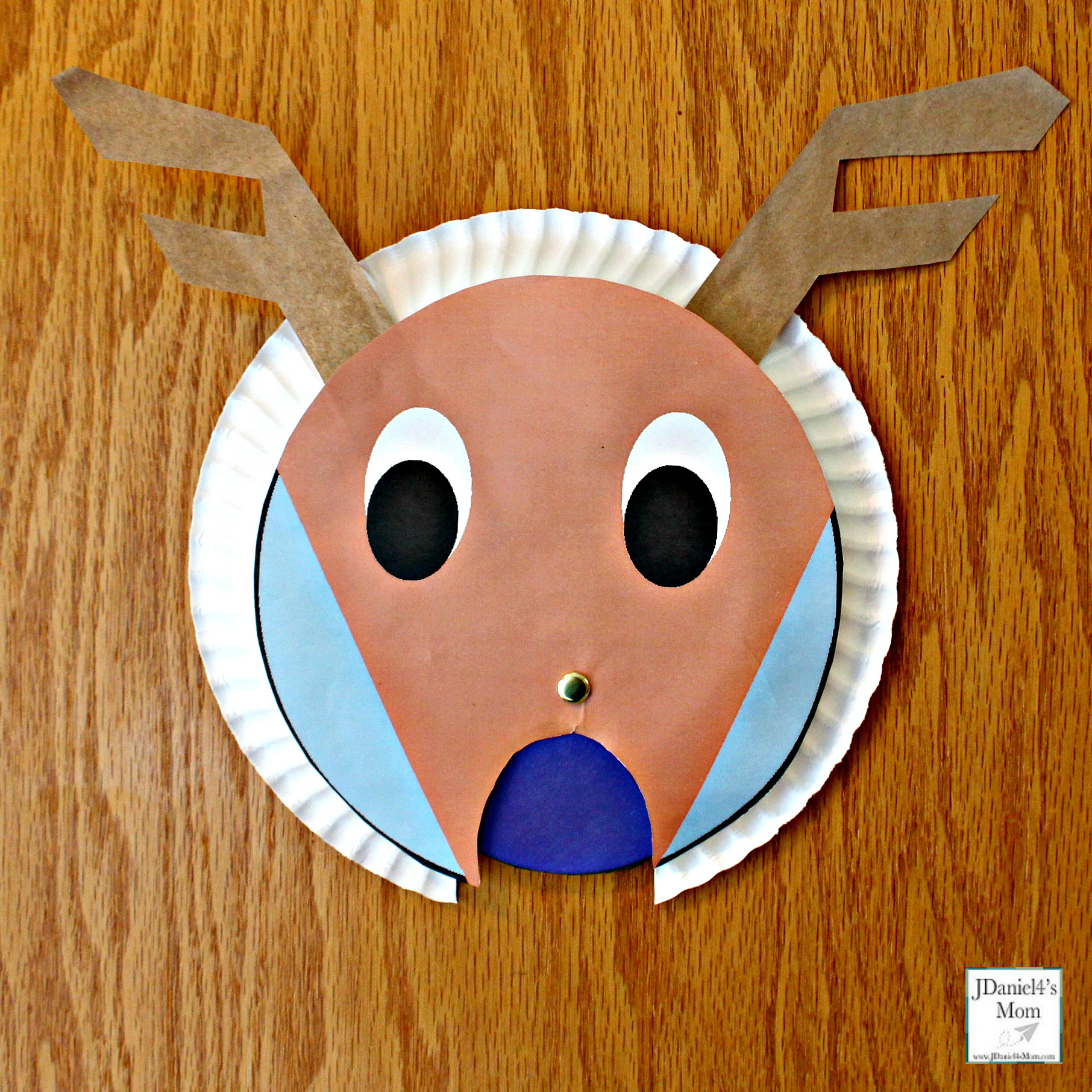 Downloading the Printables
You will need to download the Changing the Color of the Reindeer's Nose set. It includes a printable reindeer and two color wheels. The whole set will need to be printed out in color.
Gathering Supplies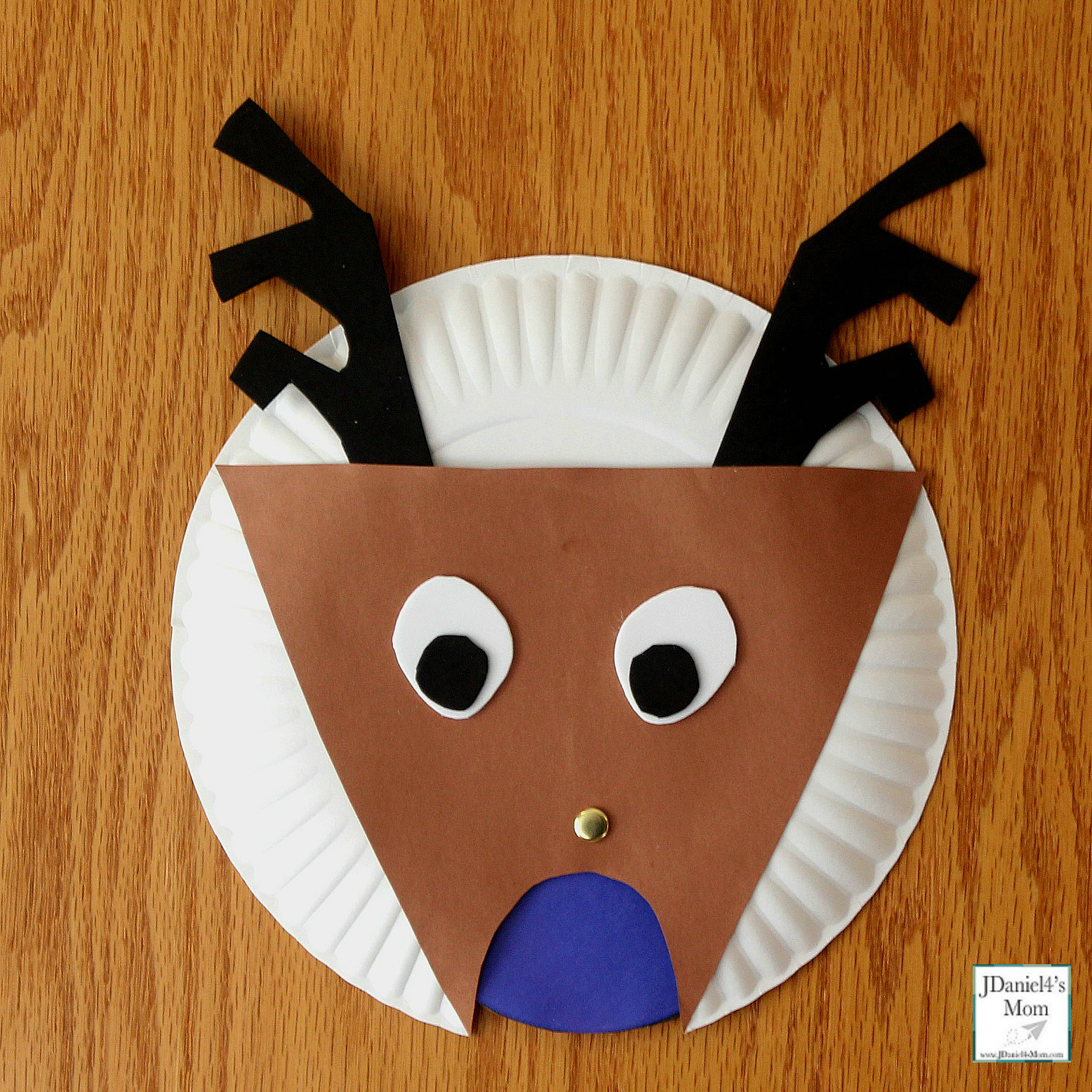 You have a variety of ways that you can put this color activity together. Your children can create their own reindeer and use one of the printable color wheels. Another option is to have them use the printable reindeer and the printable color wheel. In either case, your children will need to create their own antlers.
Each Child Will Need the Following:
Large Paper Plate
Small Paper Plate
Brown Construction Paper
Black Construction Paper or Black Foam Sheet
White Foam Sheet
One Brass Fastener
Scissors
Glue Stick
Putting the Color Activity Together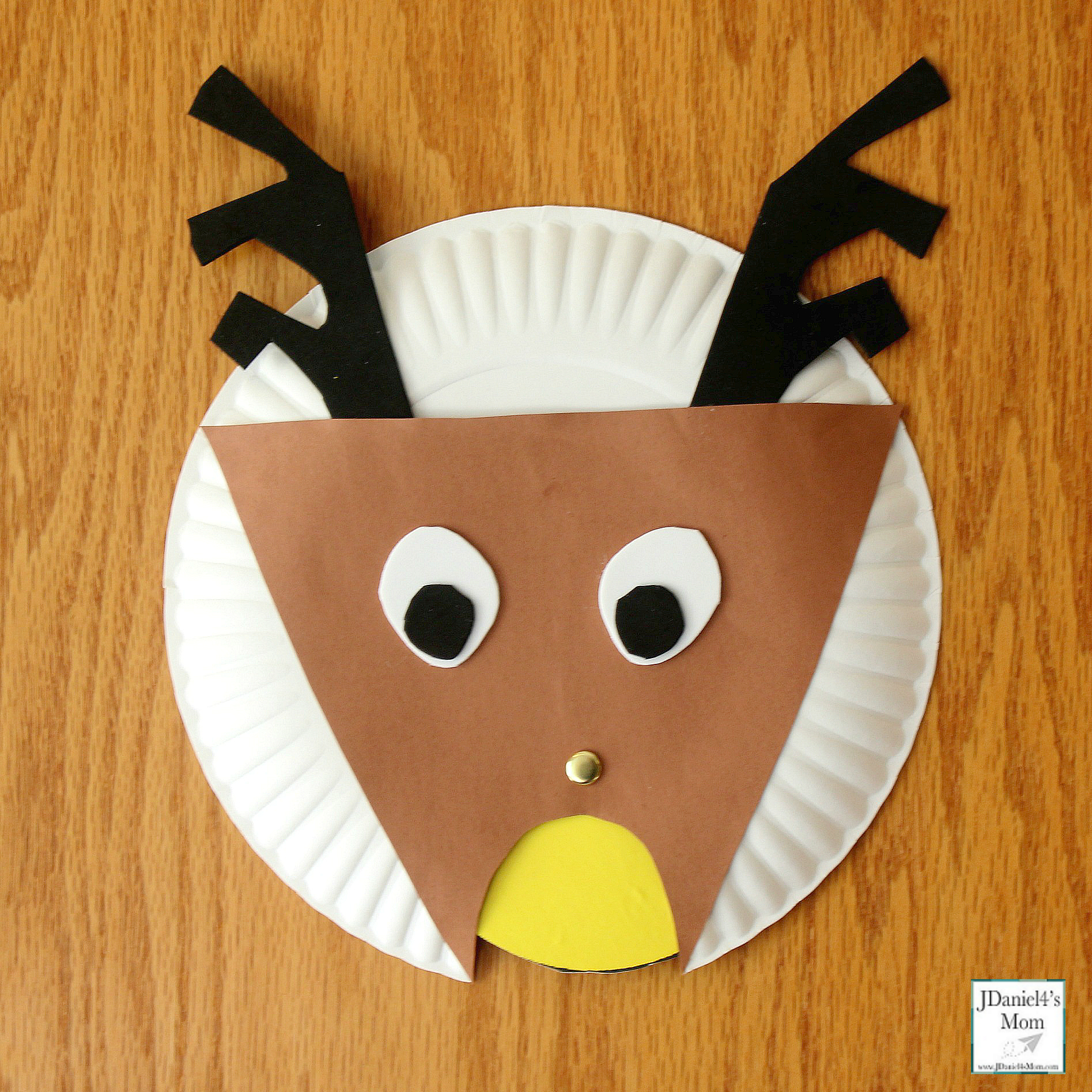 The first thing your children are going to need to do is to cut out the reindeer printable or the pieces for their own reindeer. If they are creating their own reindeer, they will need to make the head, eyes, and antlers. They are are using the printable one they will just need to make the antlers.
Next, they will need glue the reindeer and the antler to the large paper plate.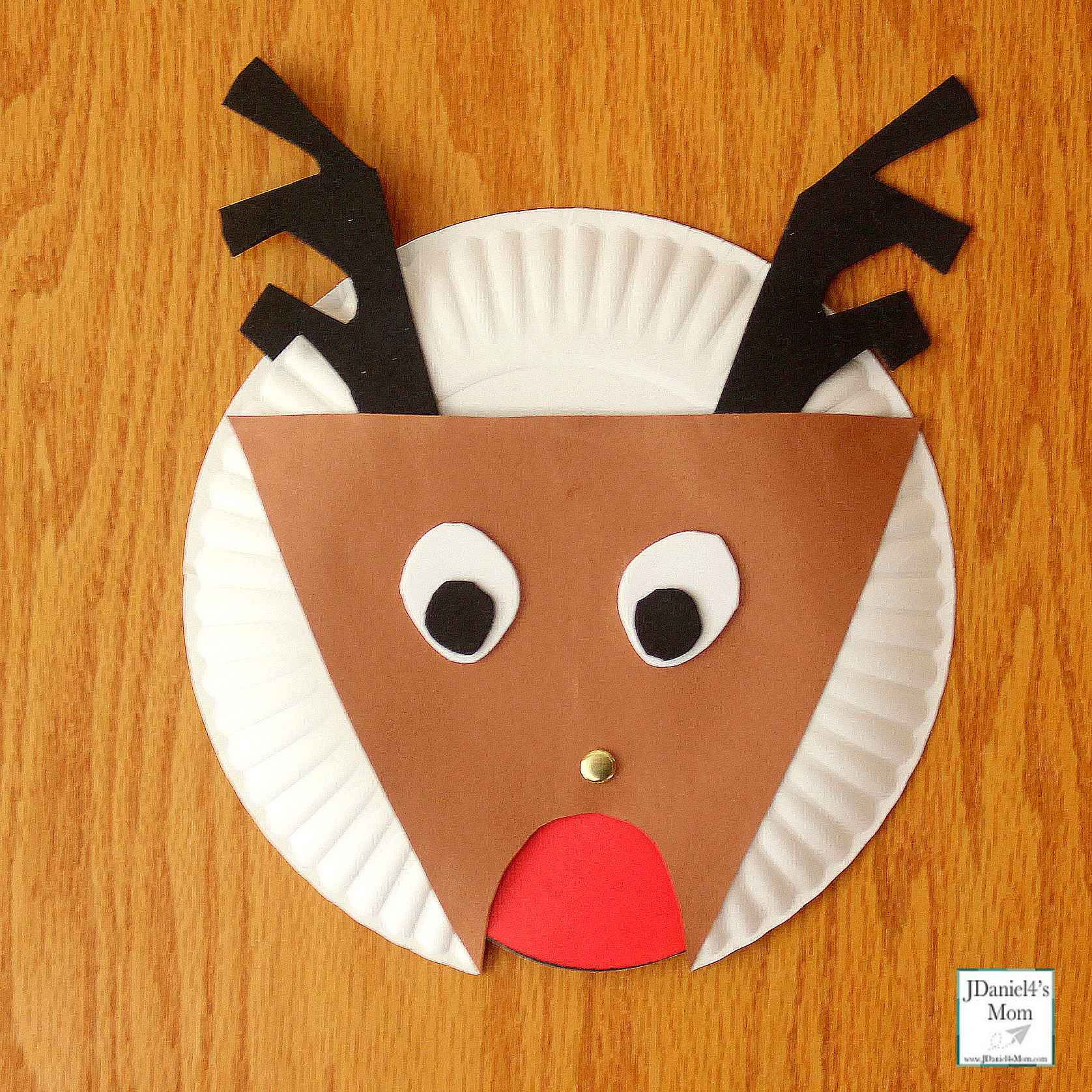 Then they will need to cut out nose space.
The color wheel will need to be glued to the small paper plate and then cut out. (The color wheel with eight colors works best on a narrower nose hole.)
Finally, the color wheel will need to be attached to the reindeer plate with a brass fastener. It will not reach the end of the reindeer's nose. This will make it easier to turn.
This activity was created to go along with the book Rudolph the Red-Nosed Reindeer
. It is the Virtual Book Club book of the week. Here are some more activities based on the book.
Rudolph Pipe Cleaner Circuit (Christmas STEM)
Here are some more holiday themed activities your kids will love:
Make a Paper Bag Gingerbread House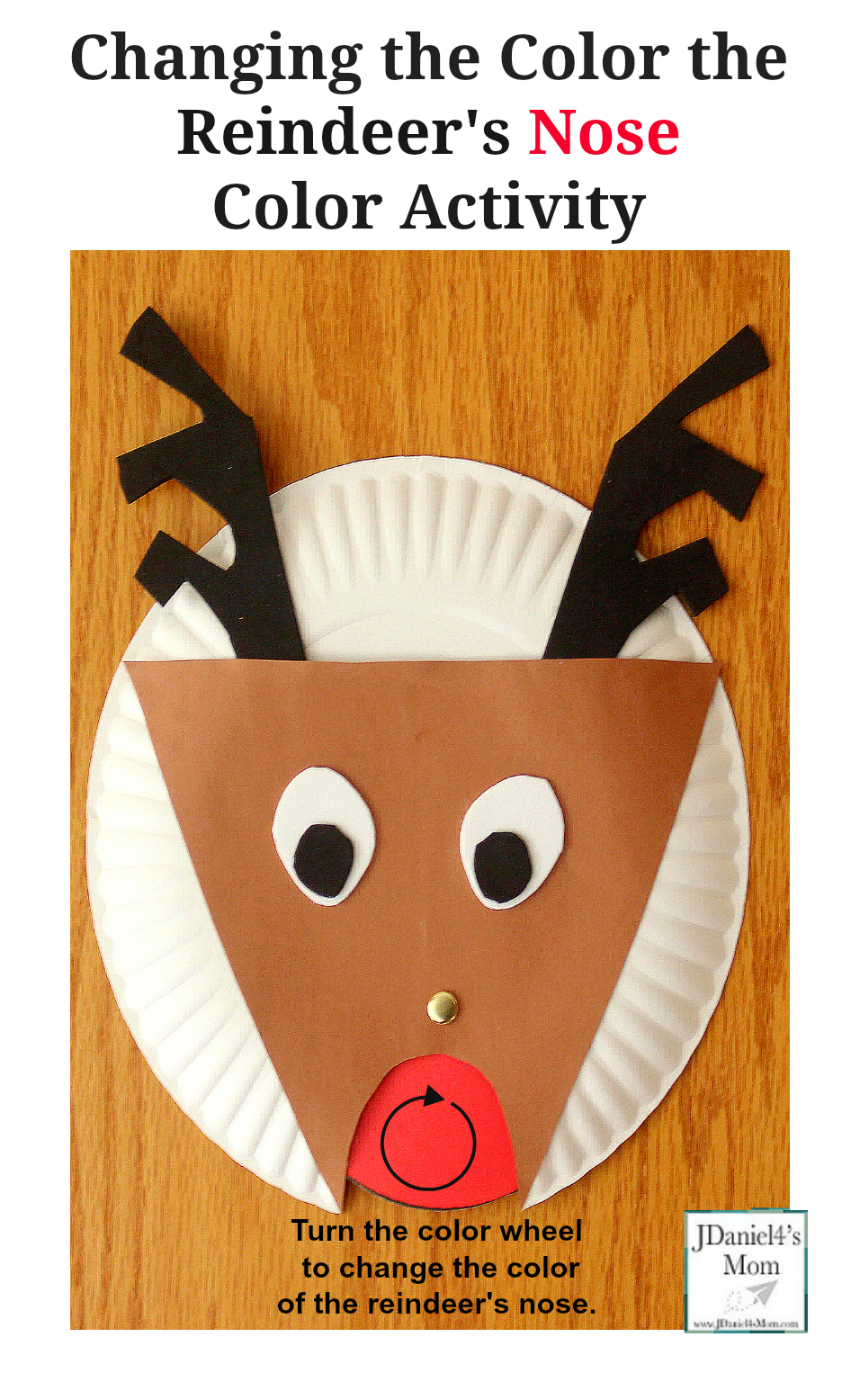 (Visited 332 times, 1 visits today)