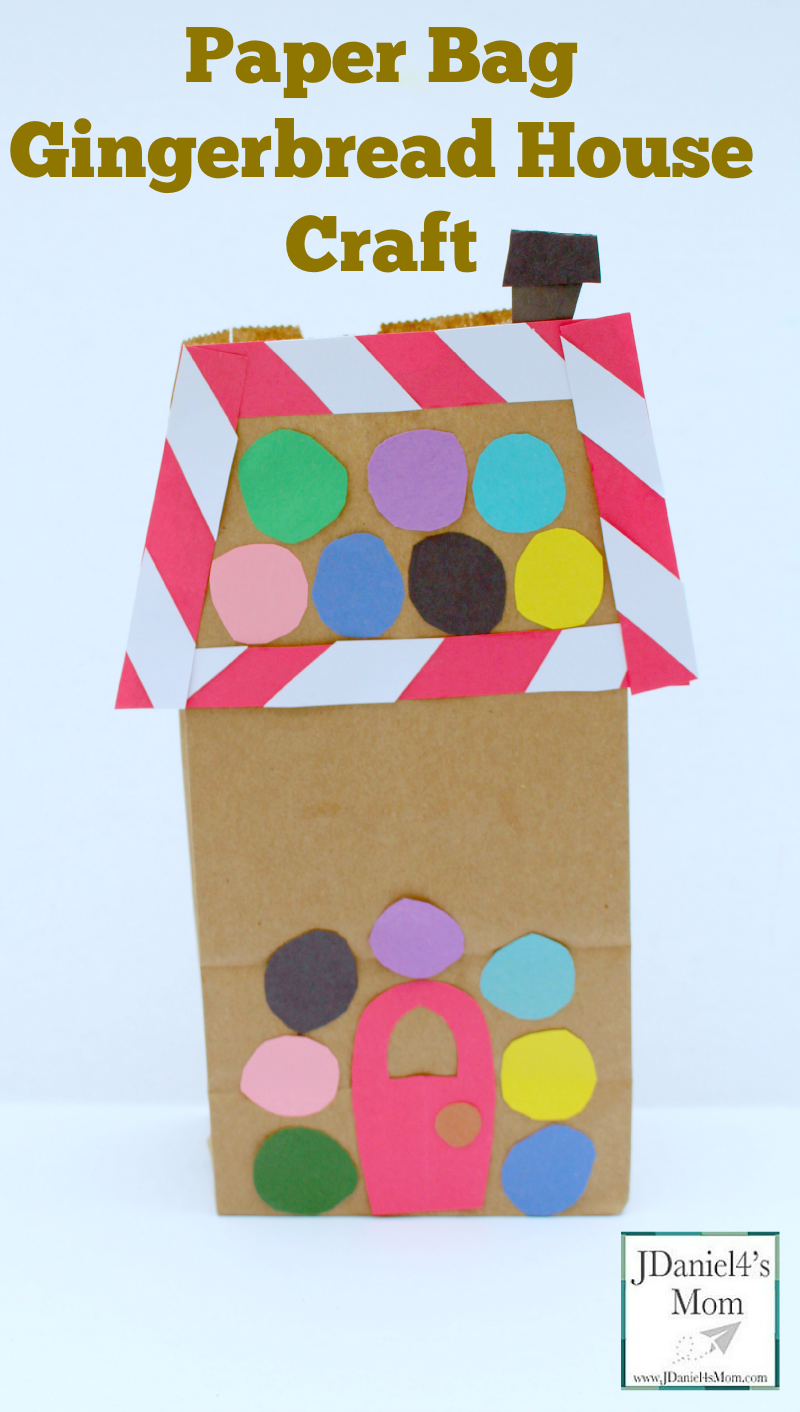 We love to make and decorate a gingerbread house at my house every December.  We had fun creating a whole bunch of gingerbread houses made from paper bags. The goal was to create enough gingerbread houses to make a small village.
The first thing that had to be done was to cut out colored construction paper in candy shapes. We stuck to colored circles and candy cane rectangles. You could easily come up with a wide variety of paper candies.
My son does a good job of cutting paper. If your children aren't there yet, you can have the candies cut out in advance for them.
We decorated the front of paper bag by adding a roof, chimney, and  door. Then paper candies were added to it. You may decide that you want to decorate both sides of your bags.
Hint: If you want your gingerbread house to have more 3-D effect, you can add the following objects.
cotton from cotton balls
glitter
buttons
felt for the door and windows
burlap
paint
Do you have to use your gingerbread house in a village?
You really don't have to. Here are some other ways I think you can share or use your gingerbread house craft.
I think it would make a fun gift bag.
It would be fun to hang on a door or bulletin board in a village or own its own.
It could be used a prop in a child created story featuring a gingerbread house.
It could be held up when sharing this fun gingerbread house poem. I found on ProTeacher.
I made a house of gingerbread.
It was so sugary sweet.
It took me all day long to make.
But, it lasted just a week.
Monday I ate the ceiling.
Tuesday I ate the door.
Wednesday I ate the windows.
Thursday I ate the floor.
Friday I ate all four walls.
Saturday I ate the lawn.
Sunday I licked up all the crumbs.
My gingerbread house is gone!
No matter how you share your wonderful gingerbread house creation I know it will be enjoyed.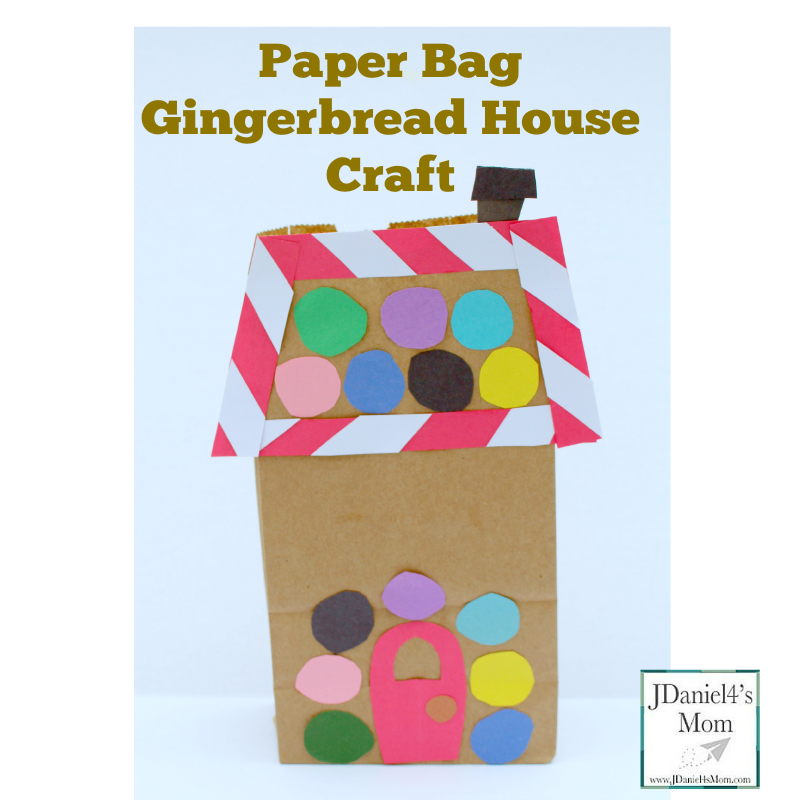 For more Christmas crafts please check out my Christmas Crafts board on Pinterest.

(Visited 12,879 times, 1 visits today)