Welcome to Read.Explore.Learn.! This meme was designed to be a place for you to share the learning opportunities, crafts, field trips, and other activities you have done this week that tie-in to children's books. I look forward to seeing ways you have learned with and explored books.
My Book Tie-Ins of the Week:
This wonderful book  An Orange in January follows the travels of an orange as it makes its way to a boy's home. I love the warm pictures in this book and the opportunity to share how food gets to our table.
We really loved getting to read about how one of JDaniel's favorite foods gets to our house. We also loved the boy's brainstorming at the end of the book as to what you could use an orange to do ie: juggle with one.
What did we do?
Mapping
We took out our atlas and looked for Peru. Peru is the homeplace of the oranges we purchased from the grocery store
Craft- Making Orange Circle into Something
I put out paper with orange circles glued on them and had JDaniel transform the circles into something else.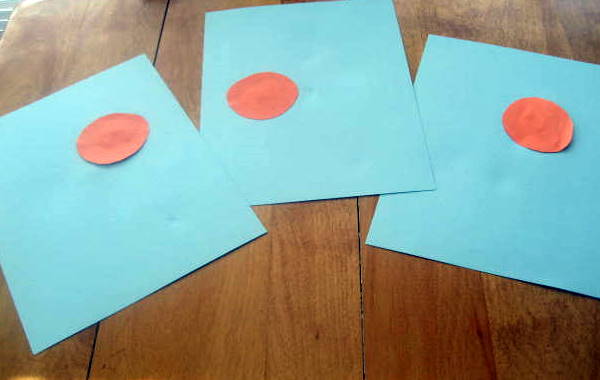 Orange circles randomly glued onto blue paper
JDaniel then was asked to create drawings with the orange circles. I loved hearing him tell me about what he was coloring while he colored.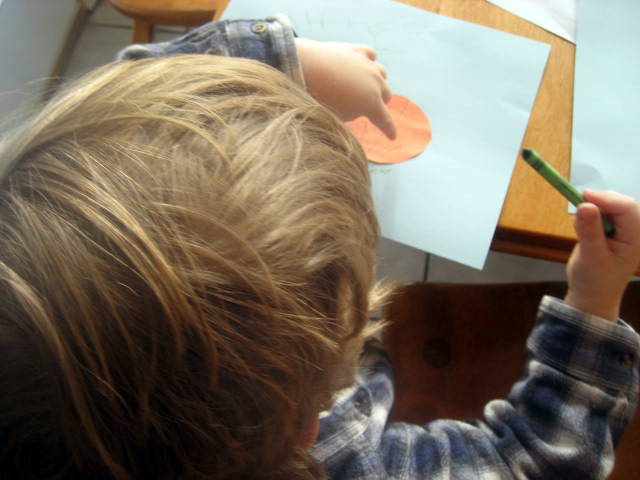 This picture is a bouncy ball with green spikes on it.  Besides the ball is a robot with his legs tucked up under him so you can't see them. It is such fun to see what kids crate.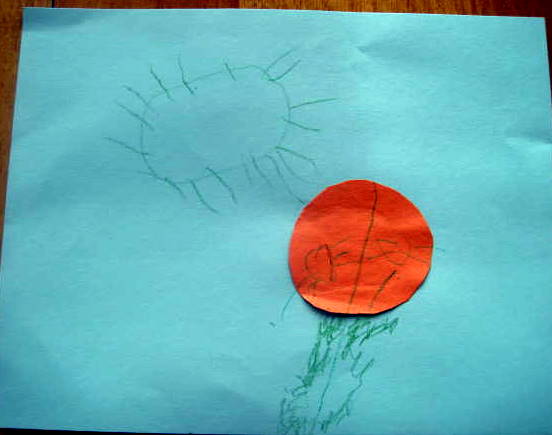 This picture is a worm and two bugs coming out of a hole that is beside some grass. It is a sunny day!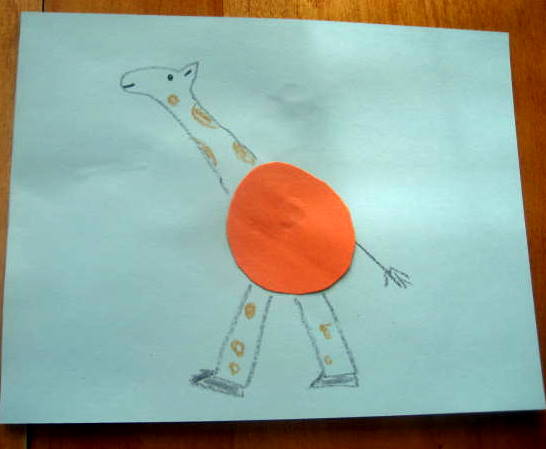 This is my idea of what a giraffe looks like.
This post is linked to 

Lets BEE Friends

 and 

Link and Learn.

(Visited 3,495 times, 1 visits today)