Welcome to Read.Explore.Learn.! This meme was designed to be a place for you to share the learning opportunities, crafts, field trips, and other activities you have done this week that tie-in to children's books. I look forward to seeing ways you have learned with and explored books.
I am participating in the MeMe Tales  #readforgood Readathon 2012 this summer. During the Readathon,  anyone who signs up on the MeMeTales site is given access to the books being featured for free. Each week the books follow a theme. The theme this week is friendship. The books being spotlighted this week are StickFiggy Makes a Friend, Lott's Tea Party, and Arthur (A dog looking for a home.).
My Book Tie-Ins of the Week:


While MeMeTales featured three books on friendship on the Readathon this week, we are just going to look at two. Both of the books I am going to share with you feature stick characters that reach out and do something for friends.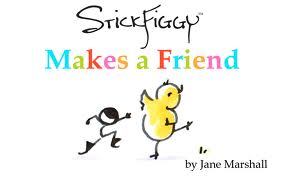 StickFiggy Makes a Friend is a very cute story about StickFiggy and an egg. While heading out to play StickFiggy comes across an unattended egg. He decides to stop and watch it until its mom returns instead of going off to play. It takes awhile for the mom to come back. By the time she does it is no longer an egg, but a chick.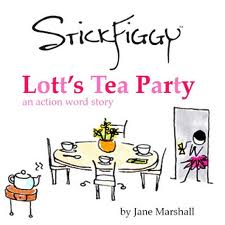 Lott's Tea Party is the tale of a little stick girl that plans a party for her friends. Readers of her story see all that she has to do to get rid of the party and read what it happening in each stage of planning in a single word that is placed on each page. One word is all that is needed to share all that she does to get ready for her friends to come.
What did we do to explore the themes of the books?
Invited a Friend to Play
JDaniel has been missing his best friend from school. I decided to invite him over for a play date so both boys could spend time together. 
Made a Friendship Bread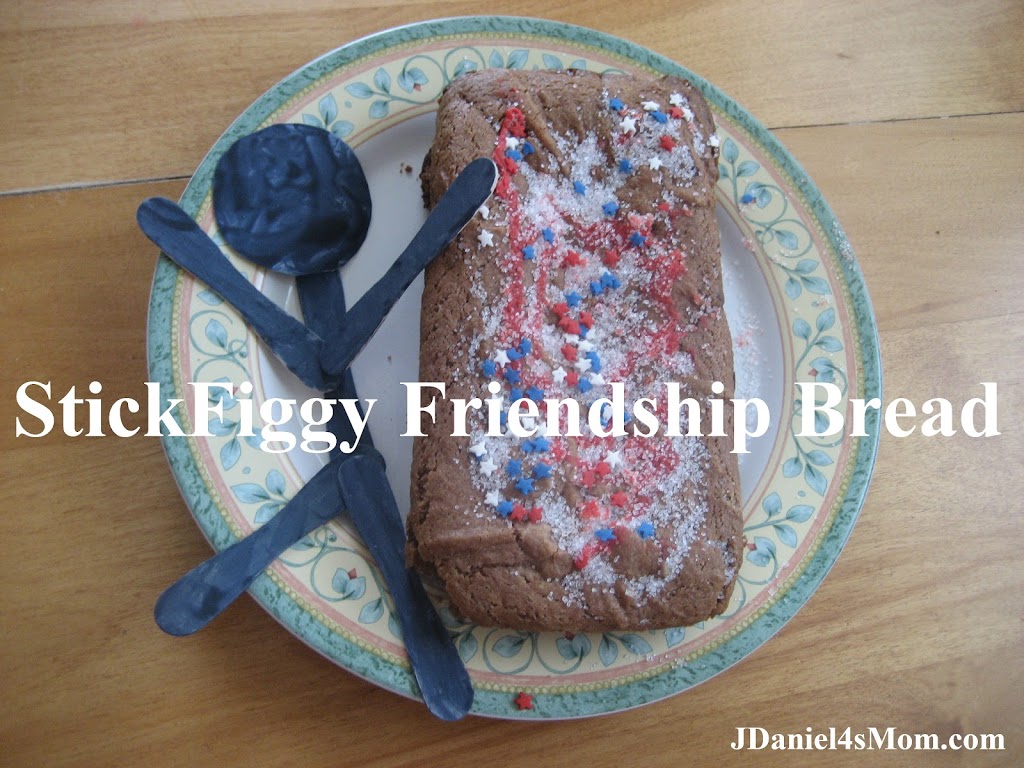 I found a great recipe for Friendship Bread online that didn't require starter yeast. JDaniel and I had a wonderful time making it. JDaniel had a wonderful time decorating it.  We worked on making a StickFiggy character with painted popsicle sticks and a cardboard circle to help us remember to share the story with his friend.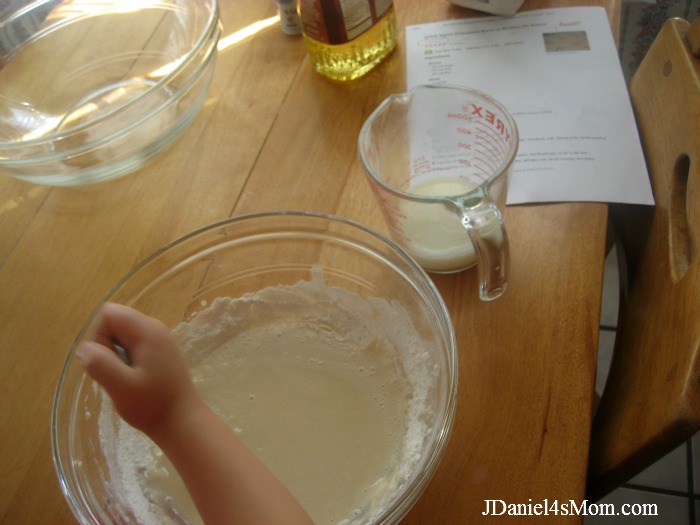 JDaniel and his friends ate one piece. My husband and I inhaled most of the rest. It is really delicious. Maybe it is the chocolate pudding you add to the mix that gave it that little bit of extra something.
Created an Outdoor Tree Play Area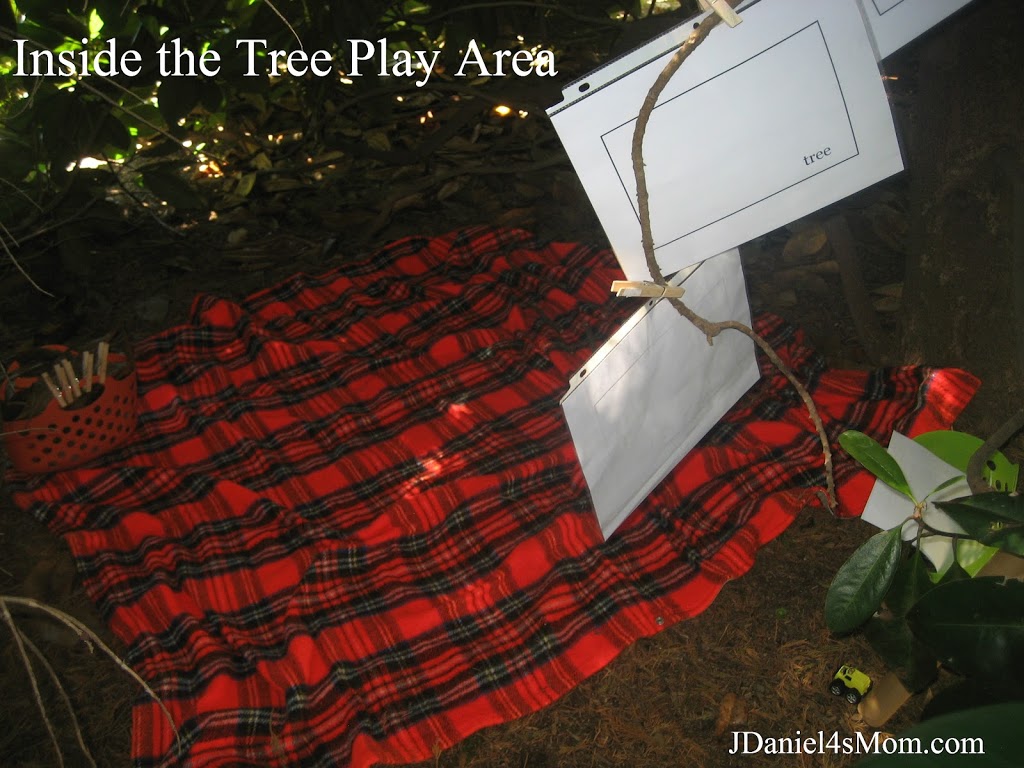 There is a tree line that separates our yard from the next door neighbors. At the end of the tree line is a large magnolia tree that JDaniel and his friend love to climb and play under. The branches of the tree bow down and form a tree play area.
JDaniel and I hauled out a blanket, some learning activities, and some toys out to the tree to fill the tree play area.
The area contained the following:
1. Chalk to draw on the tree with.
2. A writing a drawing activity that was based on the StickFiggy Finds a Friend story.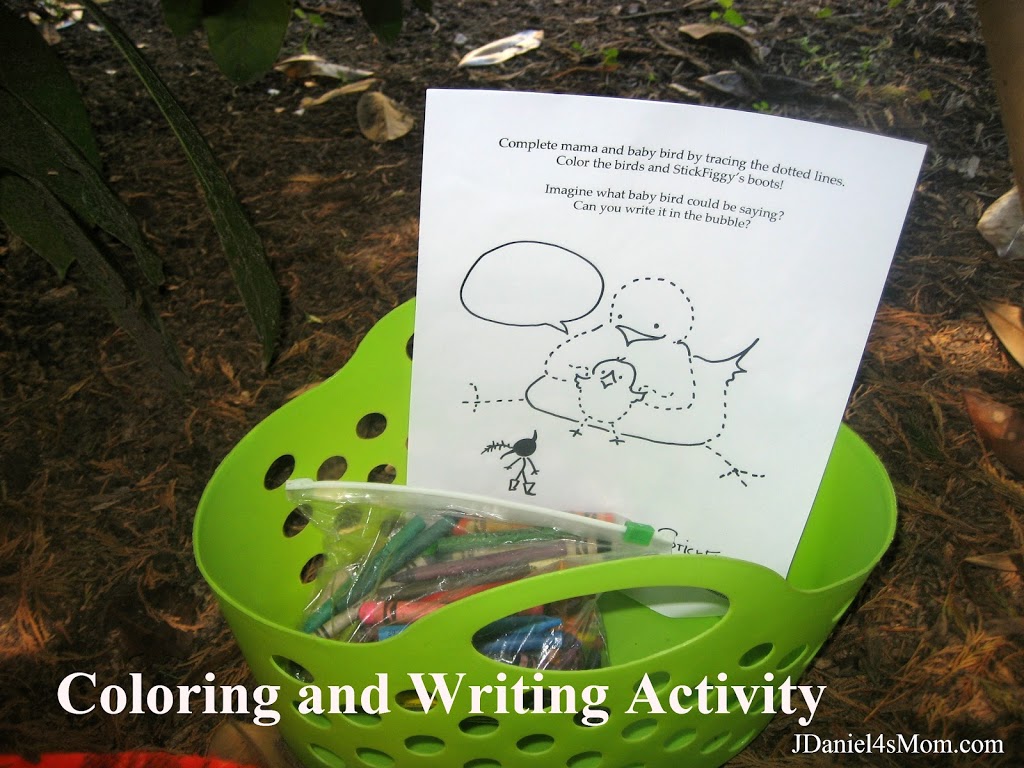 3. A cardboard tube that could be leaned against the tree to create a ramp of different levels for a toy truck.
4. Activity mats that could be illustrated with small sticks JDaniel and I gathered.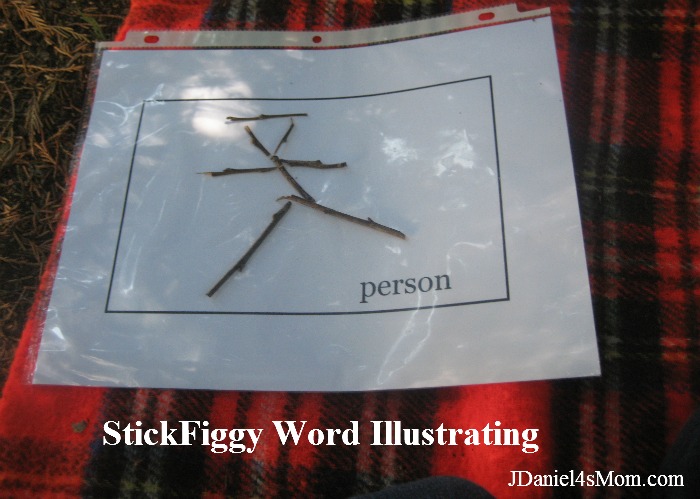 JDaniel decided that there were leaves all over the ground and that they would be fun to play with too. He thought we should reattach them to the tree with clothes pins. I thought was a great idea.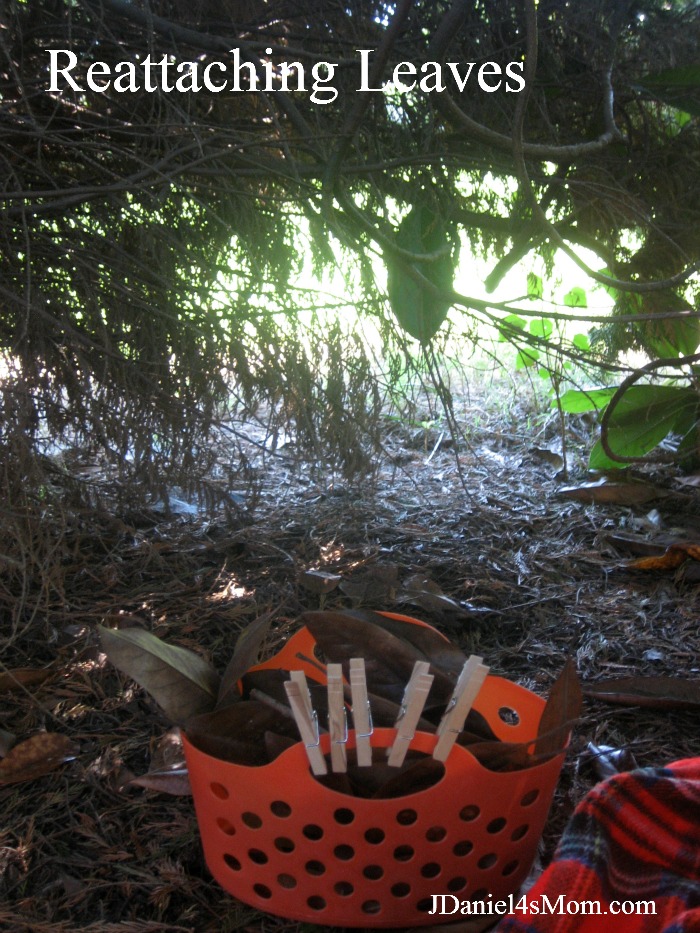 When his friend arrived, they explored most of the playthings and climbed the tree. It was a perfect place for friends to hang out.
What are your favorite books about friendship?
Disclaimer: I have been given access to the MemeTales: Readathon books and will receive copies of the books. All the thoughts and information in this post about the books are my own.

(Visited 2,680 times, 1 visits today)