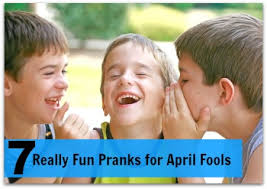 I have searched high and low to find kid friendly pranks for April Fools. This list of ideas are funny and not designed to scare or make children fearful or feel embarrassed. I found some of those and quickly dismissed them. 
Pulling pranks is lots of fun, but not all children will think the same things are funny. I tested the pranks below on JDaniel. He thought they were really funny, but I totally understand that not all children or parents think they are.
Here are the April Fools Day Pranks I Really Liked
Teeny Tiny Meal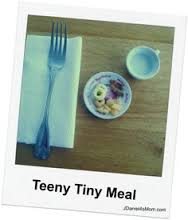 JDaniel wakes up hungry every morning. After taking a few moments to snuggle with me, he bounds to the kitchen to see what he wants for breakfast. I decided to have breakfast waiting for him. It was served on a plate from a tea set that I borrowed from my friend Bridget's little girl.
He loves doughnuts, fruit and yogurt for breakfast. After this breakfast, I think he will be asking for seconds.
Tricky Flavored Water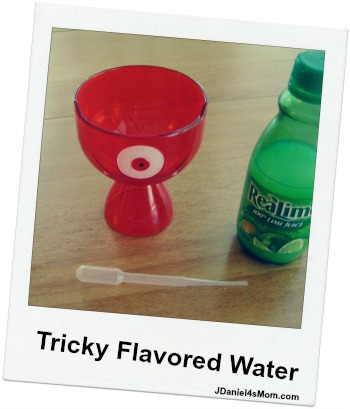 It is not unusual for me to add a dash of something to the water we keep in the refrigerator. Sometimes it is a squirt of fresh orange, lemon or lime. JDaniel's water cup of upstairs on his nightstand is usually filled with tap water. While he was busy playing, I added a squirt of lime juice to it. He noticed the change right away.
Caution Tape Over the Toilet Lid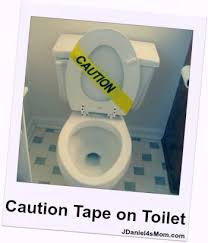 I bought a small roll of hazard tape and taped it to the lid of his toilet. As you can imagination, it might need it if I haven't been into check in a few hours.
Turning Milk Green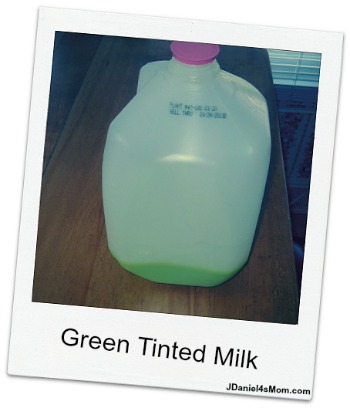 JDaniel loves to pour milk for himself. He is really good at not spilling it if the jug is less than half full. I decided to surprise him by adding a little green food coloring to milk.
Frozen Milk in Cereal and Jello Juice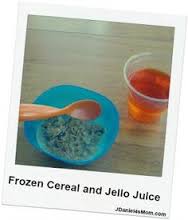 This is so easy to put together. You simply prepare the milk and cereal ahead of time and store it in the freezer.
I think fun preparing jello in a clear plastic cup and serving it with a meal as a drink was really fun.
Raisin in the Toothpaste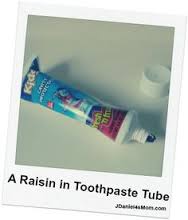 I simply slid a raisin into his toothpaste. I usually put the toothpaste on his toothbrush for him but, this time I let him do it. He was really surprised. 
What pranks do you and your children play on April Fool's Day?
Deirdre is a stay at home mom. Prior to staying home she worked as an elementary school teacher and technology integration specialist for over twenty years. She hold an Early Childhood degree and a Masters in Developmental Reading.  She is the blogger behind JDaniel4's Mom, a site focused on sharing ways to learn and grow beside your children. 
(Visited 4,232 times, 1 visits today)