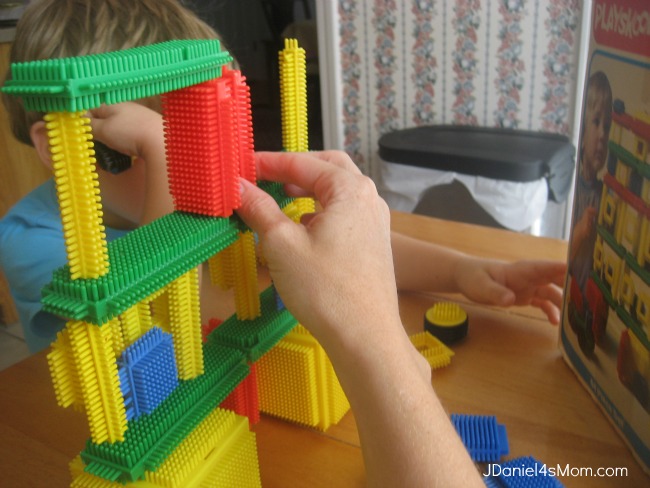 I am sharing a post called
Book Activity: Pledge of Allegiance
and that includes how to make an American flag mobile. After reading this post, I would love for you to stop by
Not Just Cute
to check it out. Let me share with you why taking time to play is important. Here is special time my son and I had recently taking time to play.
Taking Time to Play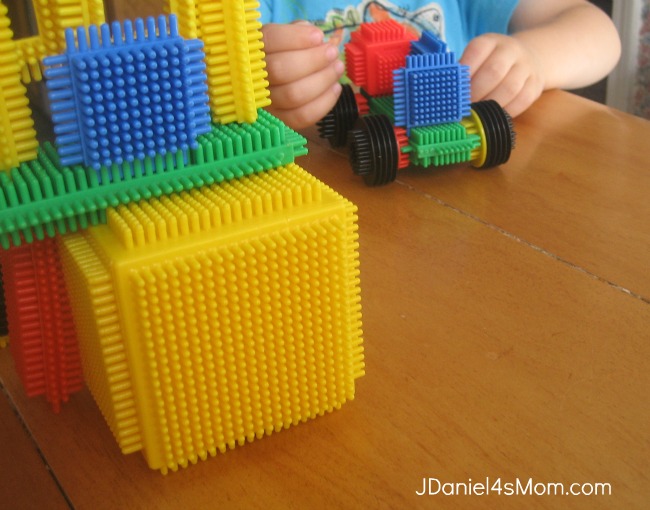 Sometimes I know just what you want to play when I go the closet that houses all of the games, building toys, and crafts supplies.
Sometimes my child knows what we should play together as his eyes scan the two shelves that house their things.
The game or toys just jumps out at them and calls to  be played with.
Bristle Blocks were calling to JDaniel last Tuesday when we took time to play together in the afternoon.
Our morning had been busy. JDaniel was in his first day of a three day camp on the Orient at his preschool. I had been rushing around getting things ready for my trip to the Type A Conference and gathering the foods my guys would need while I was gone.
It was wonderful to just sit at the kitchen table and work with Bristle Blocks.
JDaniel had in his mind that we needed to create the building and car on the front of the box. He pointed them out as soon as we sat down.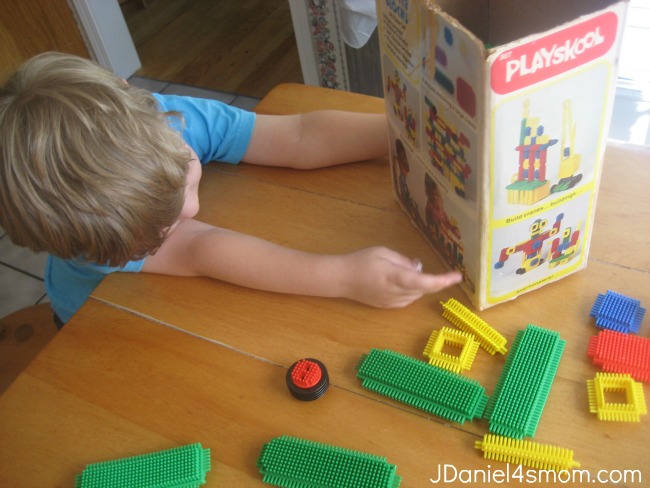 We tried constructing the building just as it was on the box. It was a little difficult though. We bought the box of Bristle Blocks used and I think some of the pieces are missing. We had to substitute some pieces with others.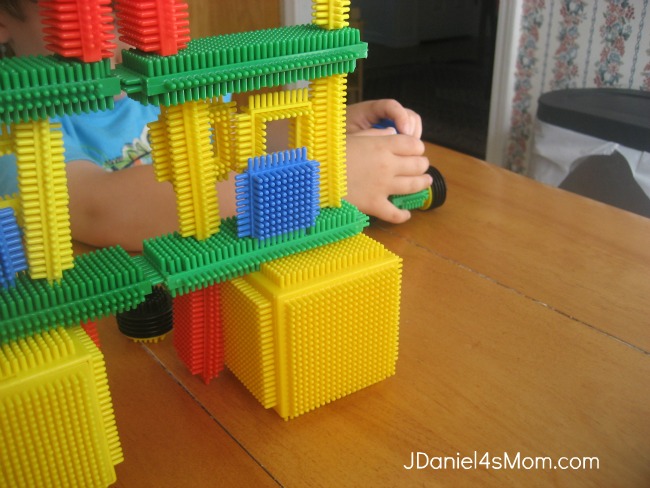 There was also a stability issue with our structure. It kept wobbling and swaying. I suggested to JDaniel that it was caused by an earthquake that we couldn't feel, but the building could.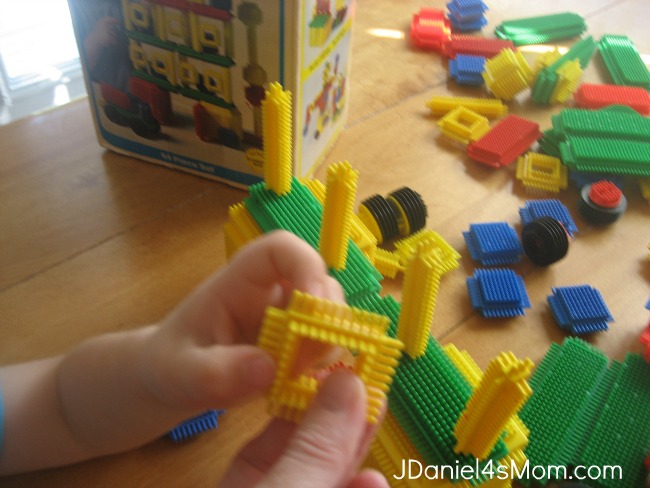 He smiled and laughed at me or with me and then tried to help me add blocks to make it more stable. The car he had seen on the box he told me he wanted to create all on his own. He knew how to do it and was going to show me that he could.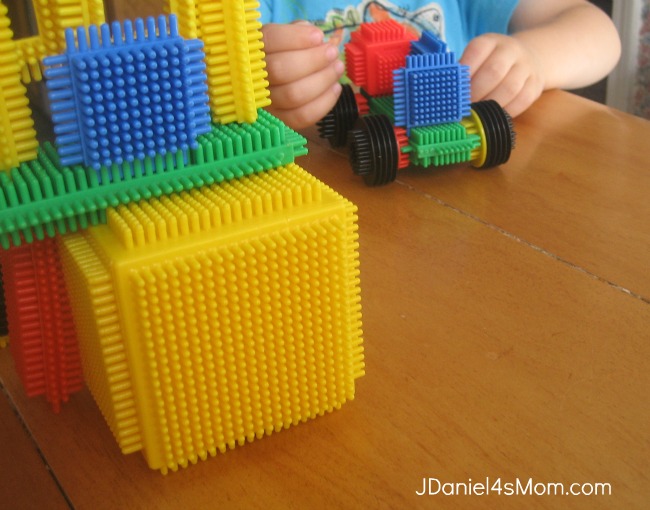 As the sun shone on the kitchen table lighting the way for the car to travel across the road made from the slats in the blinds, JDaniel pushed his car forward. He had created it all on his own.
Taking time to play always gives me insight as to how JDaniel is doing. Today he showed me has the patience to create the replica of a car on box, the desire to work together to complete a task, and great laugh.
I hope you will take time to play with your child today!

(Visited 267 times, 1 visits today)