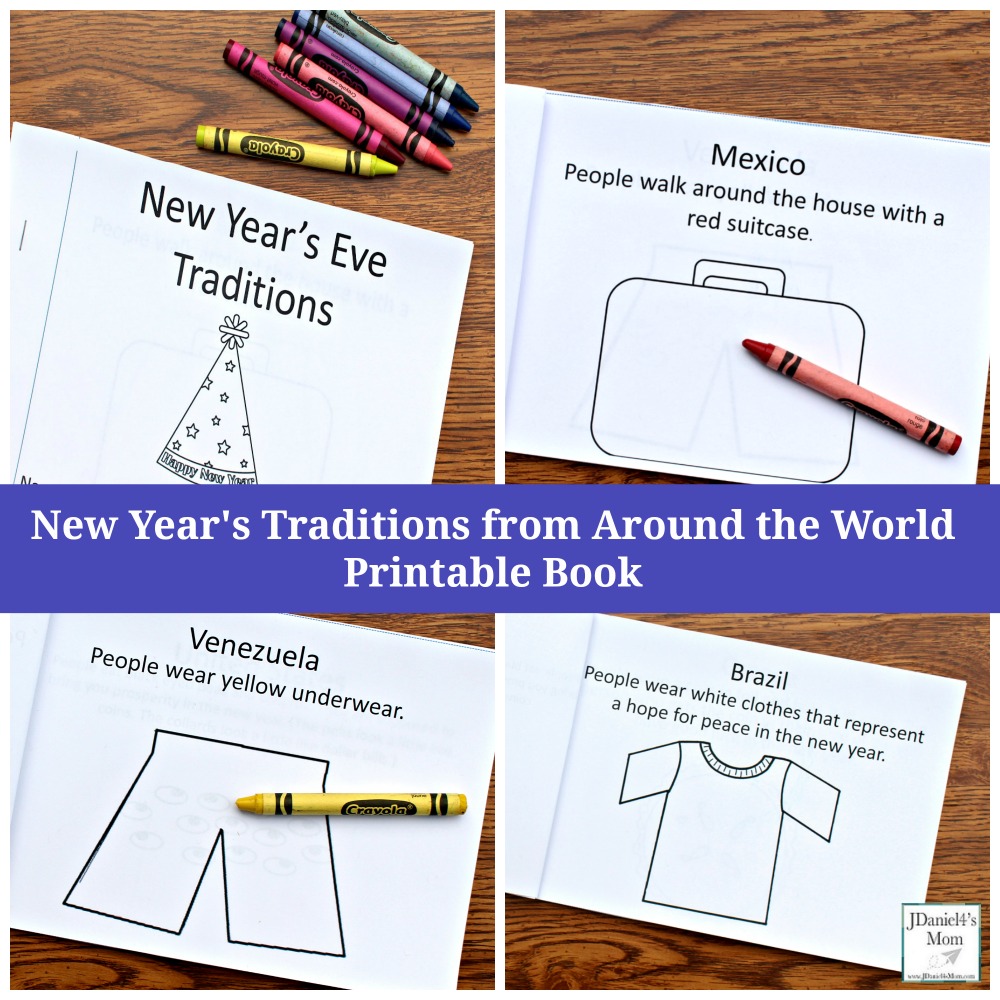 Several years ago I shared with you a printable chart of New Year's Eve traditions and customs from around the world. The chart was designed to be printed out in color and shared with children during a family New Year's gathering or maybe a circle time at school. Children could have fun learning about things countries around the world did on New Year's Eve. I recently created a printable book that your children can color that features many of the New Year's Eve traditions displayed on the chart.
New Year's Eve Traditions Around the World Printable Book
Getting Ready
Before you can share the book with your children at home or school, you will need to print it out. New Years Traditions Book was designed to be printed out in black and white. Your children will add the color to the booklet.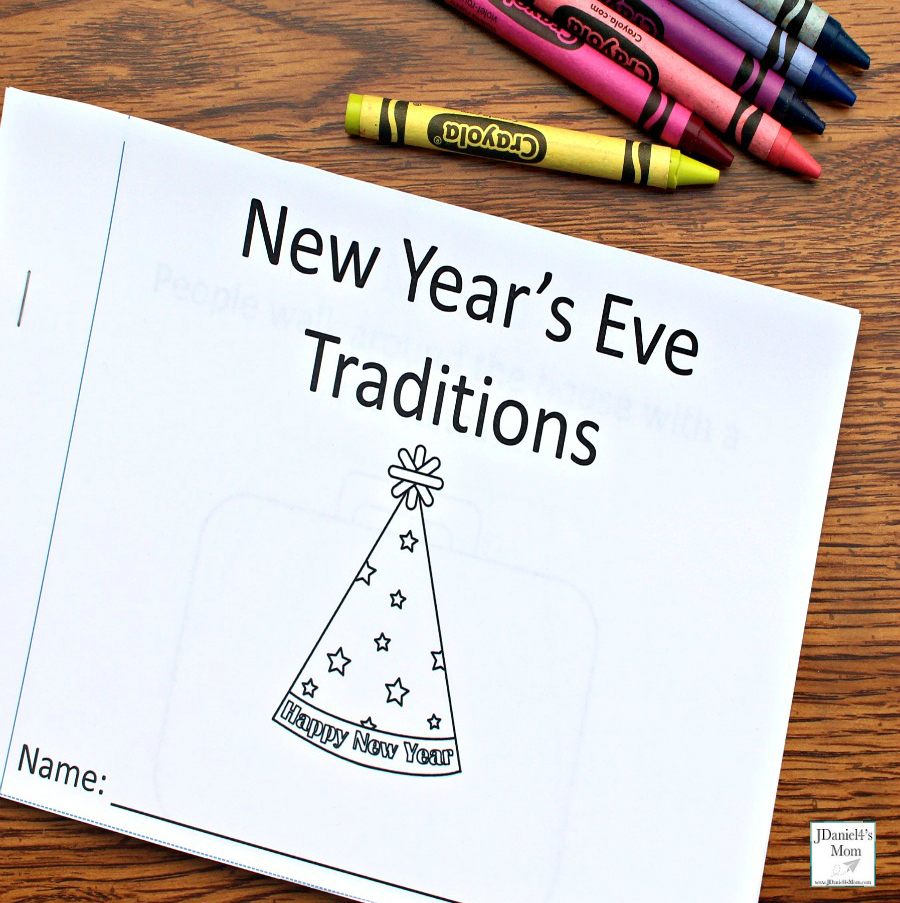 Once you have printed out one book per child, you need to cut each of the pages in half hot dog style. That will separate each of the pages of the book.
Then you will need to staple the page of the book together. You can decide the order of the pages. Of course, you will want to put the cover in the front of the book.
Decorating the Book
Links below are affiliate links.
Your children could use a variety of different tools to color the book. We used crayons, but markers or colored pencils would be great to use too.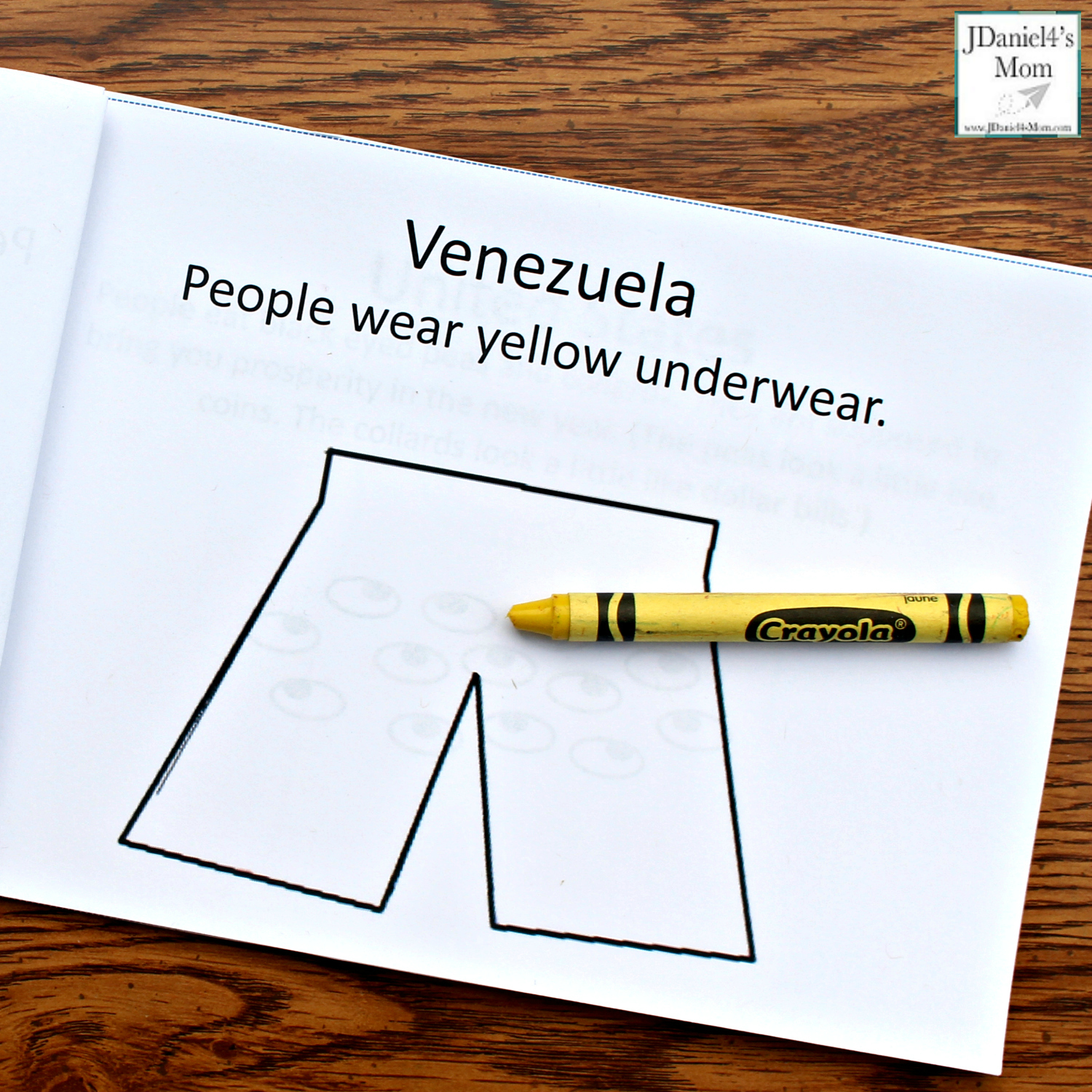 Children can color in the object of each page as well as add a border of things associated with that country. You could share the book Children's Illustrated Atlas
 with them before they start coloring. It features facts and pictures of countries around the world.
On the page, that talks about white clothes your children create a logo for the shirt based on a place or animal in Brazil. A picture of a toucan or the Brazilian flag would be really cool.
If you like this New Year's activity, here are some more you will love:
New Year's Eve Countdown Craft
Sparkling New Year's Eve Slime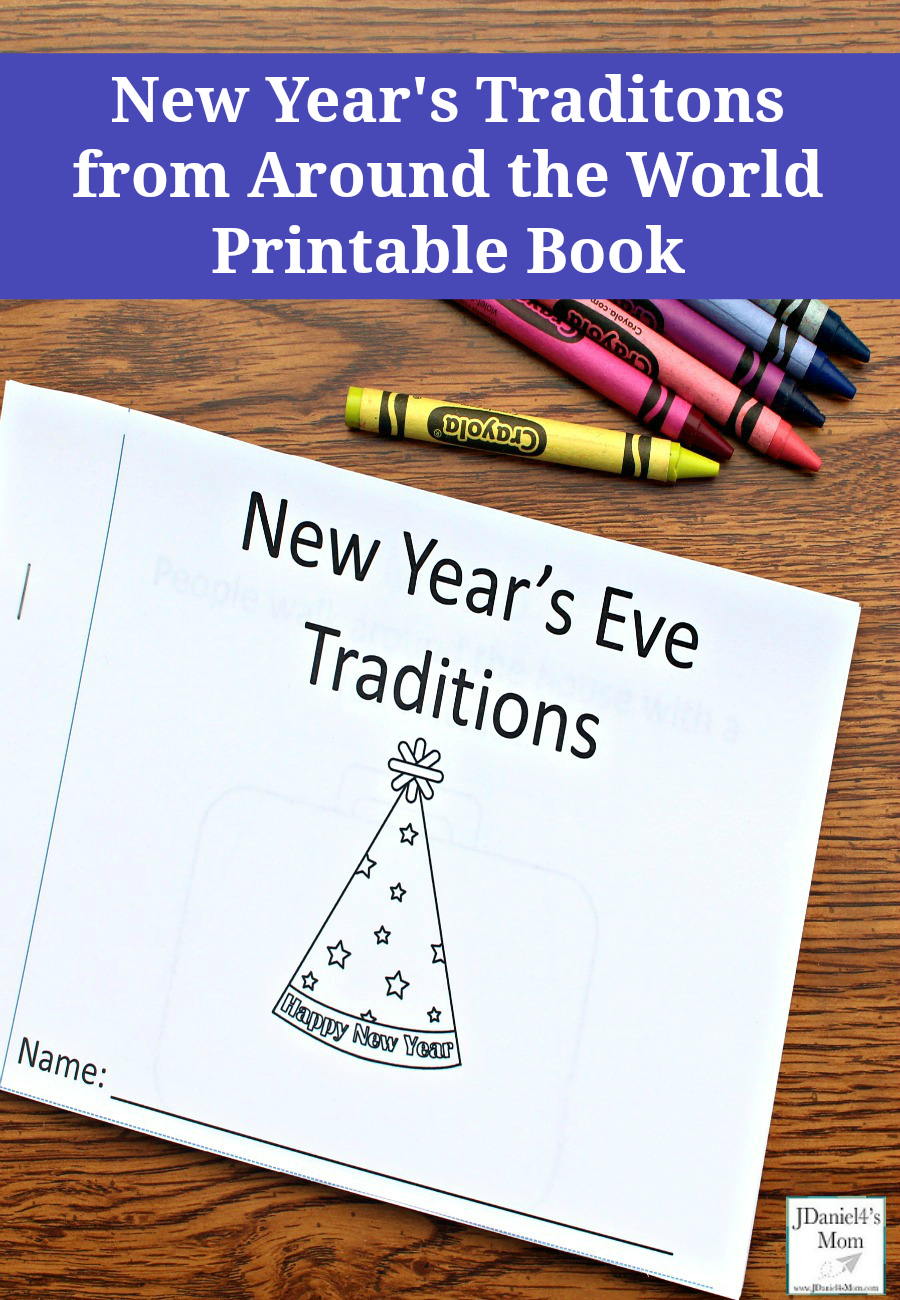 (Visited 1,364 times, 1 visits today)