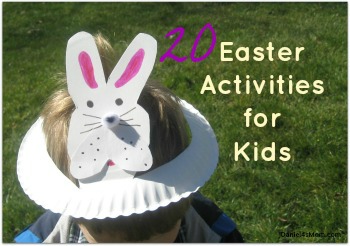 With Easter less than a week away I thought I would share with you some Easter themed activities for kids. They include crafts, foods creations and learning moments that you could do at your house. None of these kids Easter activities is really complicated to make and they were all were fun create. Most of them could and should be created by your kids!
Easter Activities for Kids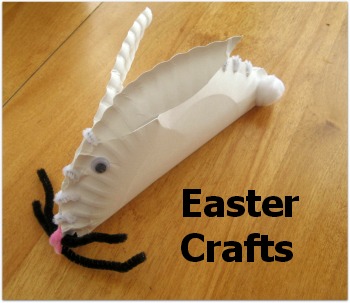 Floral centerpiece made with a tissue box.
Crowing rooster Easter centerpiece made with an egg carton.
Paint chip easter basket looks woven due to the paint chips.
White glove rabbit puppet is a great way to used old gloves!
Pencil eraser stamping a paper Easter egg.
Paper plate easter bunny that is is cute and easy to make.
Tin foil Easter egg is so pretty when completed.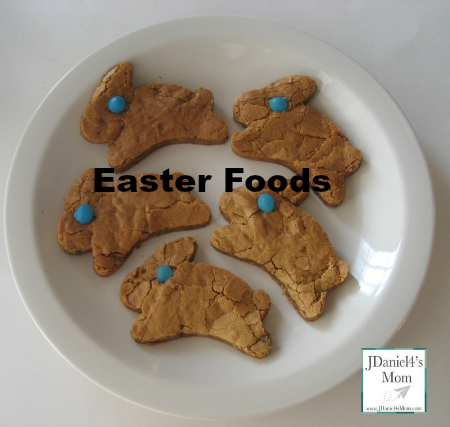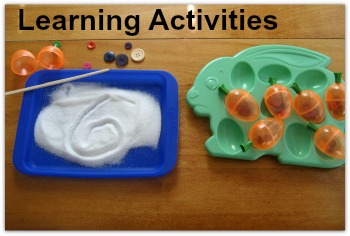 For more Easter activities for kids please check out my Easter Crafts, Snacks and Activities Pinterest board.
Deirdre is a stay at home mom. Prior to staying home she worked as an elementary school teacher and technology integration specialist for over twenty years. She hold an Early Childhood degree and a Masters in Developmental Reading.  She is the blogger behind JDaniel4's Mom, a site focused on sharing ways to learn and grow beside your children.
(Visited 260 times, 1 visits today)