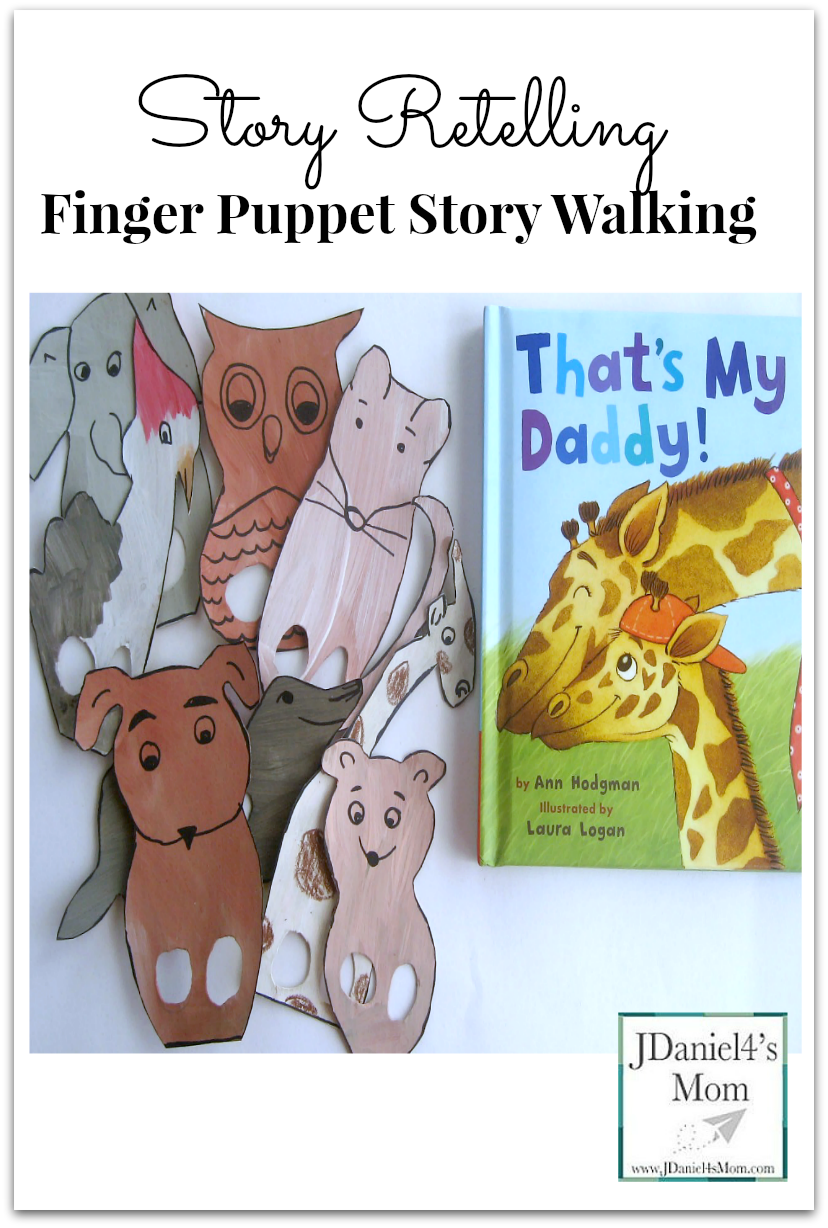 With Father's Day right around the corner, we pulled out the book That's My Daddy! out of the spring Tiger Tale Books collection I was sent  to explore this week. It is a sweet book that shares the wonderful things that dads do for their children. They can reach high places, fix anything, are super strong, are not scared of the dark and so much more. This books is a fun read and is great for working on story retelling.
The book features animal dad displaying the many things that dad can do. The animals the illustrating chose for each attribute are really cute. A giraffe dad can reach high places. An owl dad isn't afraid of the dark. A woodpecker dad is able to fix anything.
Before or after reading this charming book, you may want to picture walk the book with them. There is humor and fun elements in almost every picture.
What did we do after reading That's My Daddy!?
Story Retelling- Finger Puppet Story Walking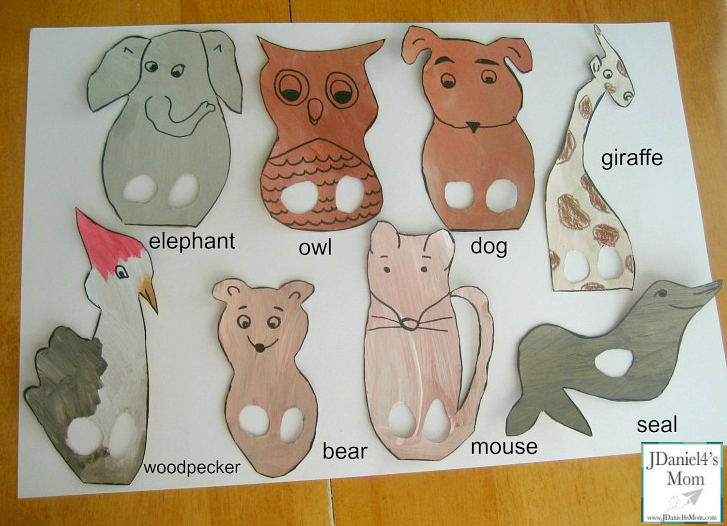 I made finger puppets that represented most of the dads featured in the book by cutting them freehand out of cardboard from cereal boxes. These are a type of puppet that you stick your fingers through holes at the bottom of the puppet to make the puppet walk.  Since seals don't walk on feet, I cut a hole flipper hole in his side for JDaniel to stick a finger through. As we retold the story, JDaniel was asked to select whichever puppet he wanted. The same puppet could tell the whole story or the puppet that matched a particular page could be used.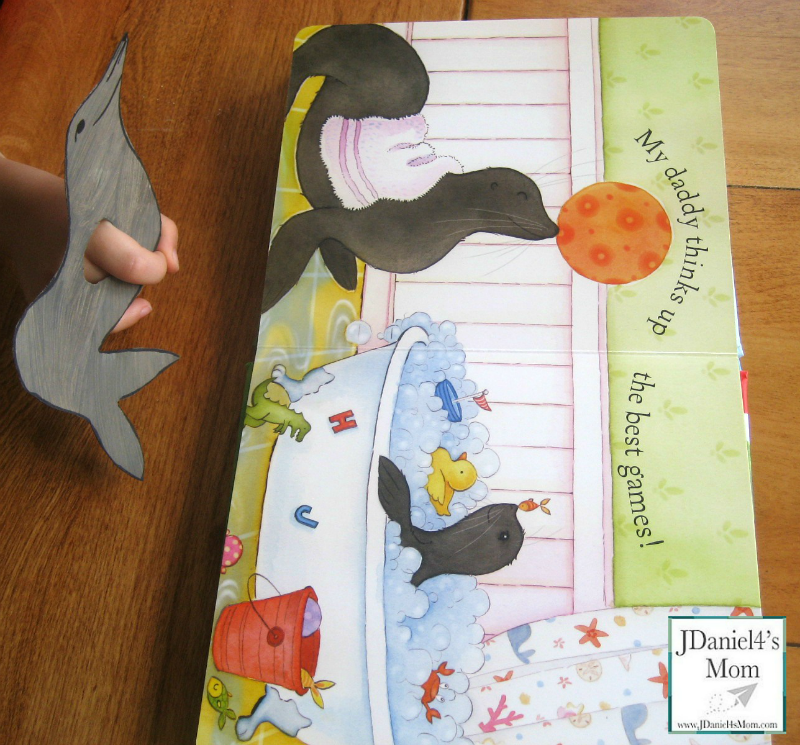 He had fun selecting puppets to help him retell the story.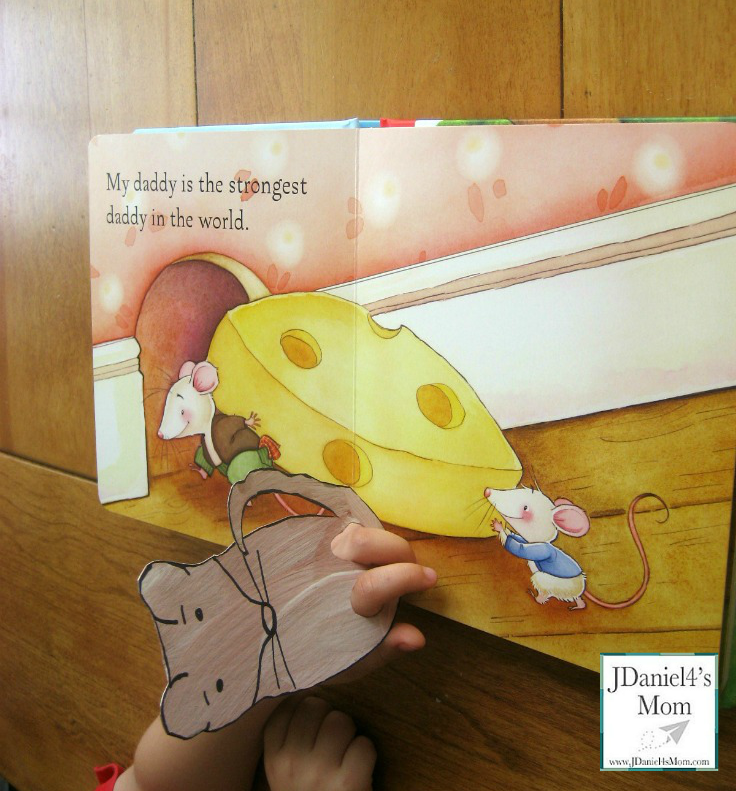 Here are some other puppets I think you will like for story retelling and pretend play:
Five Little Turkey Stick Puppet
Disclaimer: This post contains an affiliate link. I was given the book That's My Daddy! to review by Tiger Tale Books.
(Visited 1,956 times, 6 visits today)