Red, White, and Boom!
 highlights many of the events we associate with the 4th of July.  Parades down main street with flags, batons, and musicians. Time spent on the beach flying kites and picnicking on corn on the cob and melon. Time at a park playing and watching fireworks.  Each location and events that take place there are  shared in rhyme and with wonderful illustrations.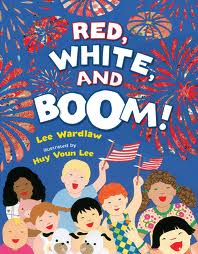 I confess I had fun reading it to JDaniel. The words flowed easily and so beautifully fit with each picture.
What did we do to explore this wonderful 4th of July book?
Water Gun Fireworks Painting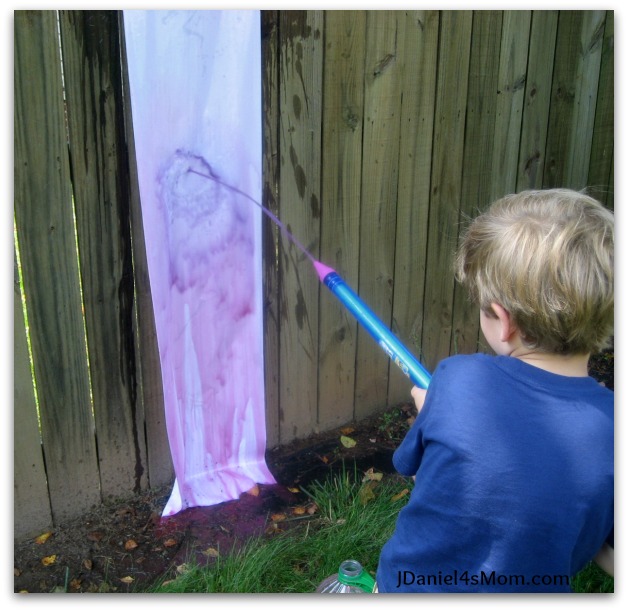 We final product didn't come out as well as I would have liked it too, but JDaniel had fun creating it. We placed water, paint, and food coloring into some empty green tea bottles. (Maybe too many liquids was the problem with this project. It was really runny.)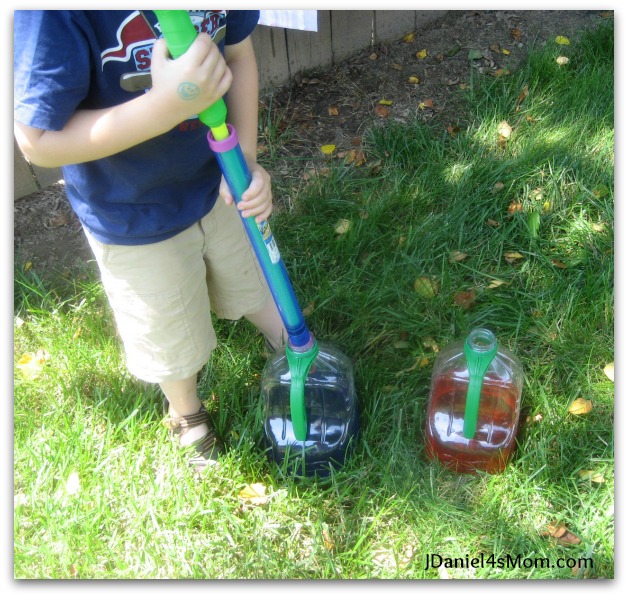 JDaniel dipped his crayon shaped water gun into each of the bottles to gather the colored liquids. He then sprayed one color at a time onto a piece of white drawing paper that I had hung from the fence in our backyard.
He had the best time splattering paint up and down the paper. I thought he used enough force to keep the some of the paint in place, but it all dripped down. Much as real fireworks cascade from the sky after their big boom has sounded.
I Spy 4th of July Words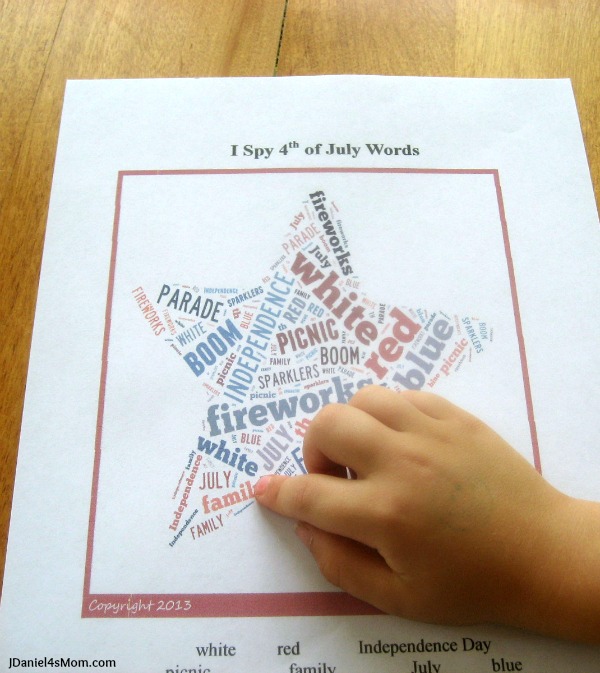 We have spent a lot of time looking for pictures in I Spy themed books. JDaniel really loves them. Creating an I Spy 4th of July piece of word art sounded like something he would like and hold his interest.   I looked through the book Red, White, and Boom for words that would illustrate the 4th of July.
Once I had gathered a number of words I headed to Tagxedo ( a wonderful word cloud site), to create a piece of word art that would display those words. It was such fun to reload the design to find the word display in the star design I selected.
When I found the right word arrangement, I saved the picture. The saved picture was later inserted into Microsoft Word. I added a title above the word art and the words I was going to help JDaniel look for below it.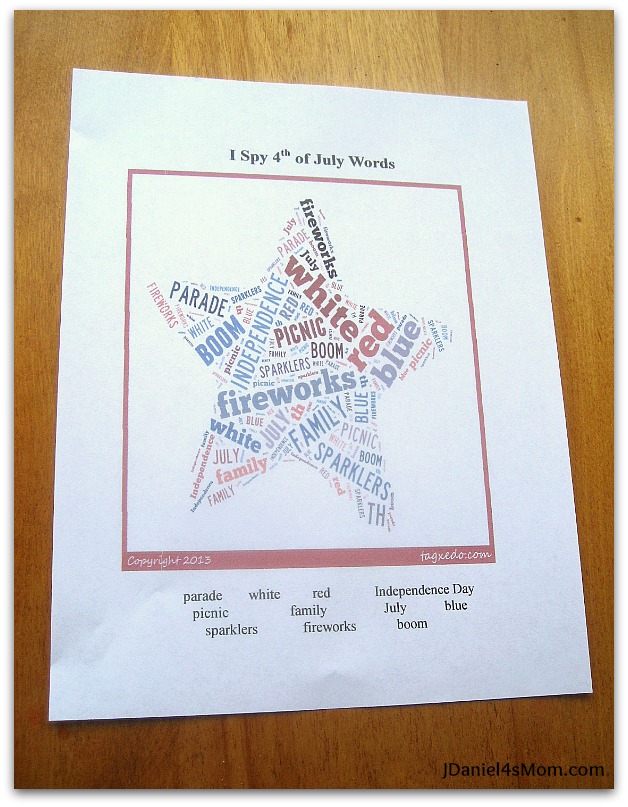 JDaniel and I worked on spying the words to together. I read him each word, he repeated the word, and then he looked for as many appearances of that word as he could find. Some of the words were really small and hard to read. This was a challenging activity.
How did you explore books this week? If you have a post you would like to share, please link it up below. Once you have added your post, please visit at least three others.
Disclaimer: This post contains an affiliate link.
Follow JDaniel4's Mom on Facebook, Pinterest, and Twitter.




(Visited 563 times, 1 visits today)