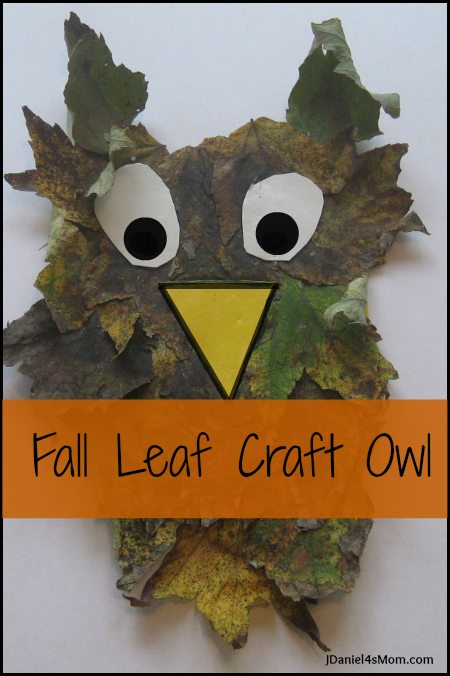 The leaves have started cascading down from the trees in our front yard. The yellow, brown and green leaves remind me of the colors of an owl's feathers. Well, maybe not the yellow. JDaniel and I used some of those leaves to create an owl fall leaf craft.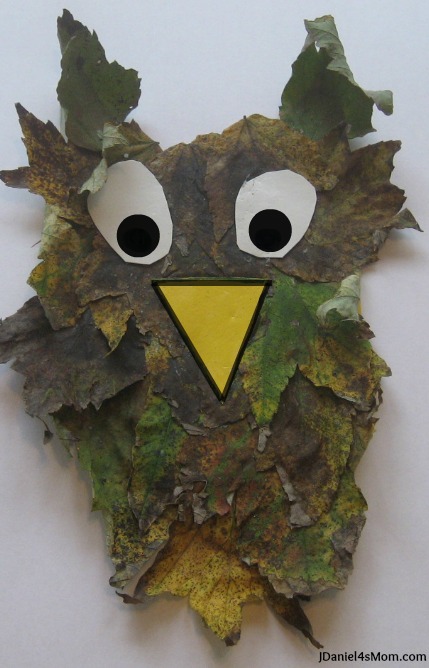 I grabbed a cardboard box from our recycling bin  to use as the base for the owl. It was just the size a wanted for the base and had sections of it that were yellow and white. We could use those later for the beak and the eyes.
JDaniel helped me glue the leaves on to the cardboard owl outline. At first we tried to hold the leaves in place and found that they kept trying to curl up or lift up. The solution to that was to stand on the leaves until the were almost dry. ( I guess we could have put a book on them or something else heavy.)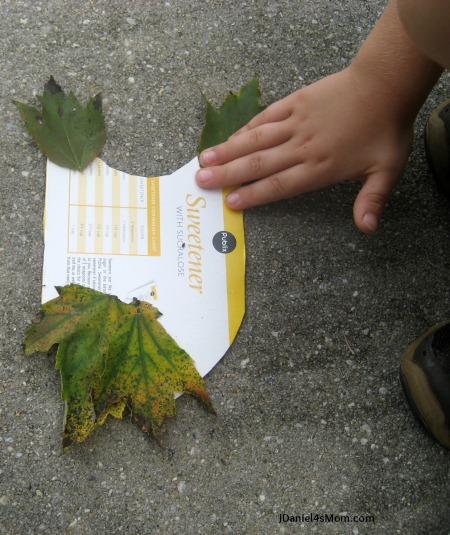 When JDaniel noticed the little boys next door and their dad doing yard work he lost interest in what we were doing . After helping me add a few more leaves he headed off to help them drag branches to the road. Since I sit outside to watch him anyway, I placed my feet on the leaf craft owl to hold the leaves down. It didn't take long for all the leaves to be stuck in place.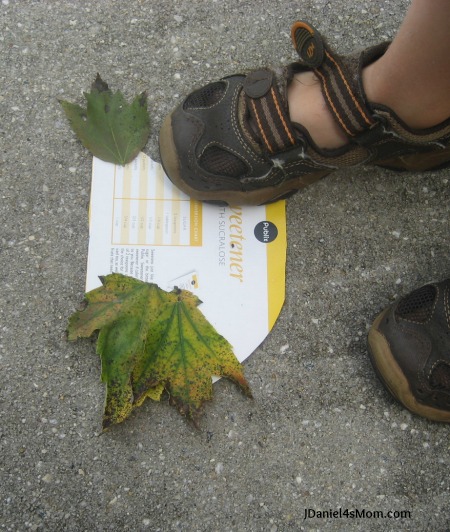 Later after a lot of outdoor play time we added the owl's eyes and beak. The eyes and beak had been cut out of the front section of the cardboard box. Eyeballs and an outline were added to the beak with a black marker.
The leaves in the our fall leaf craft owl will curl up and may get a little brittle over time. We didn't put a coating of water and glue on top of them. It will be fun to see of the craft evolves. If we don't like how it turns out, we can always make a second owl and add a coat of water and glue to that one.
You will find more fall crafts on my Fall Crafts Pinterest board.  You will find another fun owl craft with cup liners and torn paper and an owl hand puppet.
What are your favorite ways to play with leaves?

(Visited 741 times, 1 visits today)