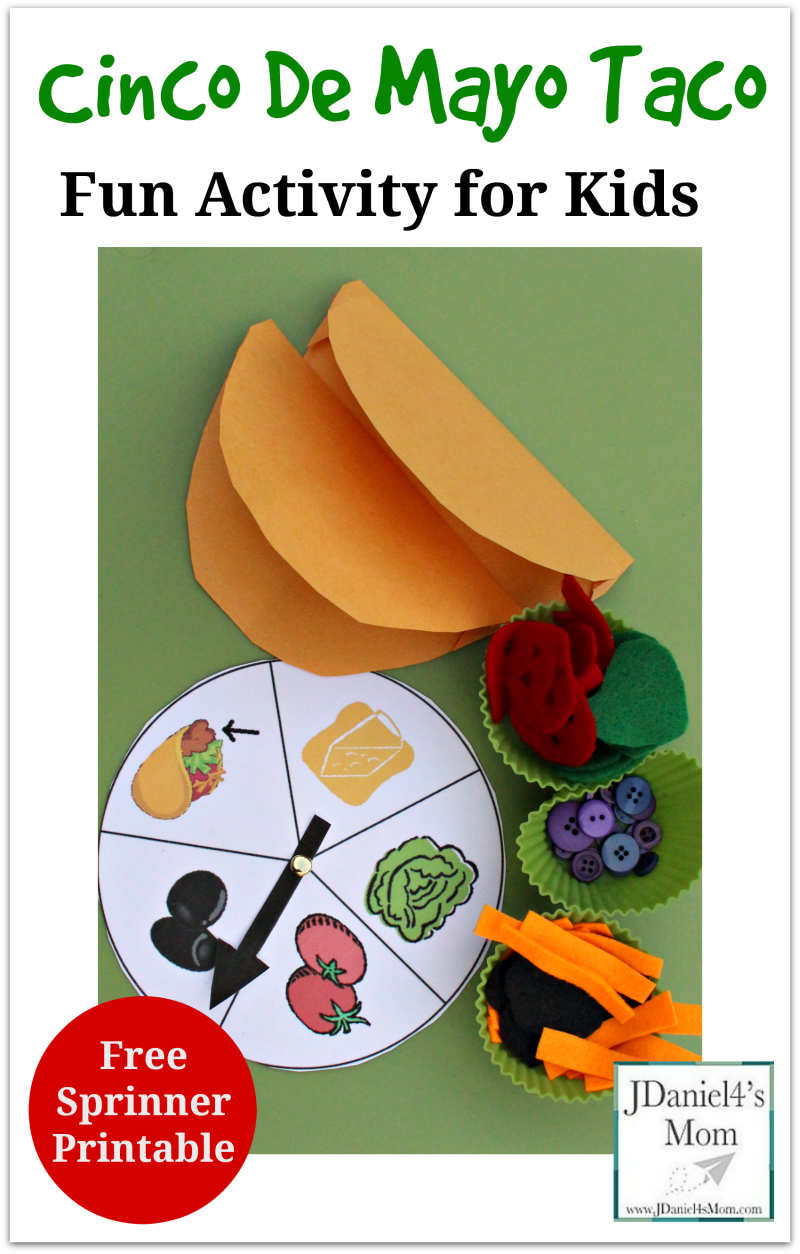 Cinco de Mayo is a celebrated May the 5th in Mexico and many parts of the United States. When I think of Mexican food I think of tacos so, I created a textured taco learning activity for young learners to explore while celebrating  Cinco de Mayo. It uses office and craft supplies. I know you will love how easy it is to make.
What materials did I use?
Small yellow mailing envelopes
Green construction paper
Red, orange, green and black felt
Dark blue or black buttons
Glue
Scissors
How did we put it together?
I drew an arc onto the yellow mailing envelope and JDaniel cut it out. Given that the envelope has two sides and a connected base it made it the perfect taco material. If you don't have mailing envelopes available, you could cut the arc out of a folded piece of yellow or tan construction paper. The corners of the taco were folded in to allow the tacos to stay open.
Then we cut wiggly strips out of the construction paper, felt, and foam sheets. Some materials were easier to cut them others. The felt was a little tricky and needed to be cut a single layer at a time. We were able cut several layers of the foam sheets and construction paper at a time. The hope was that the wiggly strips would look like shredded taco ingredients for our Cinco de Mayo activity.
Out of the red felt we cut small half circles. Each half circle had two triangles cut of it. The circles were supposed to look like small pieces of tomato.
Finally we cut cloud like shapes out of the green construction paper. The shapes were larger that the strips we had cut out.
I put buttons out for us to use for the textured taco too. (We use buttons a lot for learning activities so, we have bunch of them.)
Wait! I told you what the red felt half circles were supposed to be, but I didn't tell you what the other textured taco materials represented. Let me do that now:
Tomatoes- red felt semicircles and full circles
Olives- dark blue or black buttons
Lettuce- green construction paper clouds
Cheese- wiggly cut strips orange felt
Hamburger Meat- black felt clouds
Constructing the Taco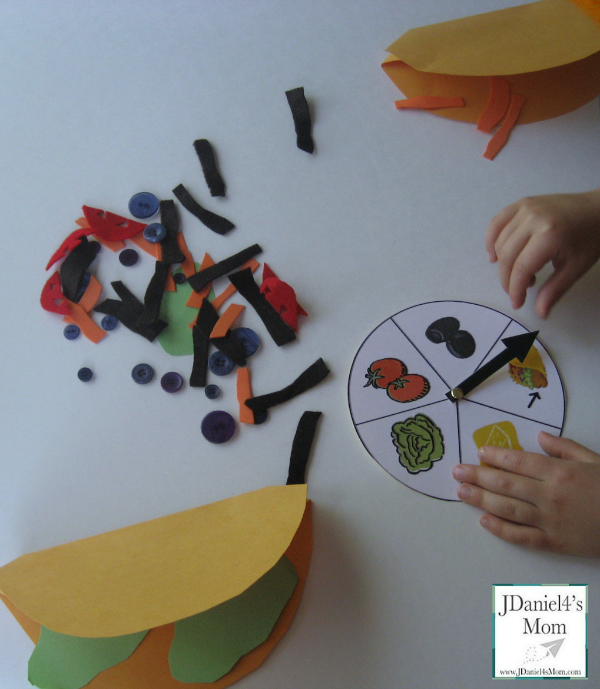 This is a picture of the original Cinco De Mayo Game with black felt meat strips.
I had made a spinner that displayed the five taco ingredients. We each took turn spinning the spinner to see what we could add to the taco. If the spinner landed on an ingredient we had already added to the taco, we lost our turn. We kept playing until we had added on of each of the ingredients to our taco.
The idea of this activity was work on cutting skills, interact with various textures, and work on taking turns. I am sure there are a lot of other skills we covered while creating it.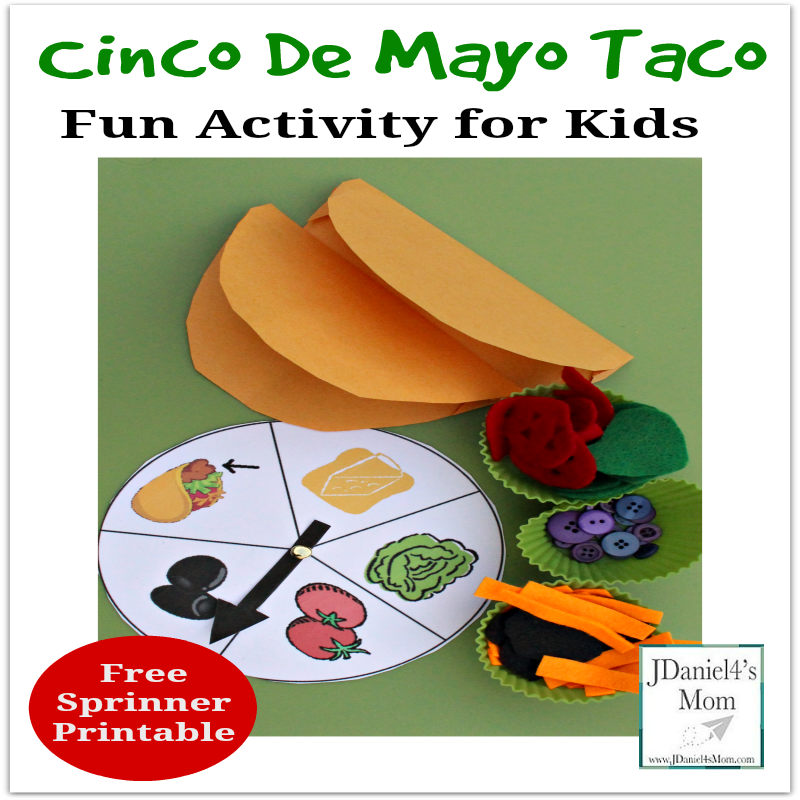 For more early learning activities please visit my Early Learning Pinterest board.

(Visited 7,907 times, 2 visits today)