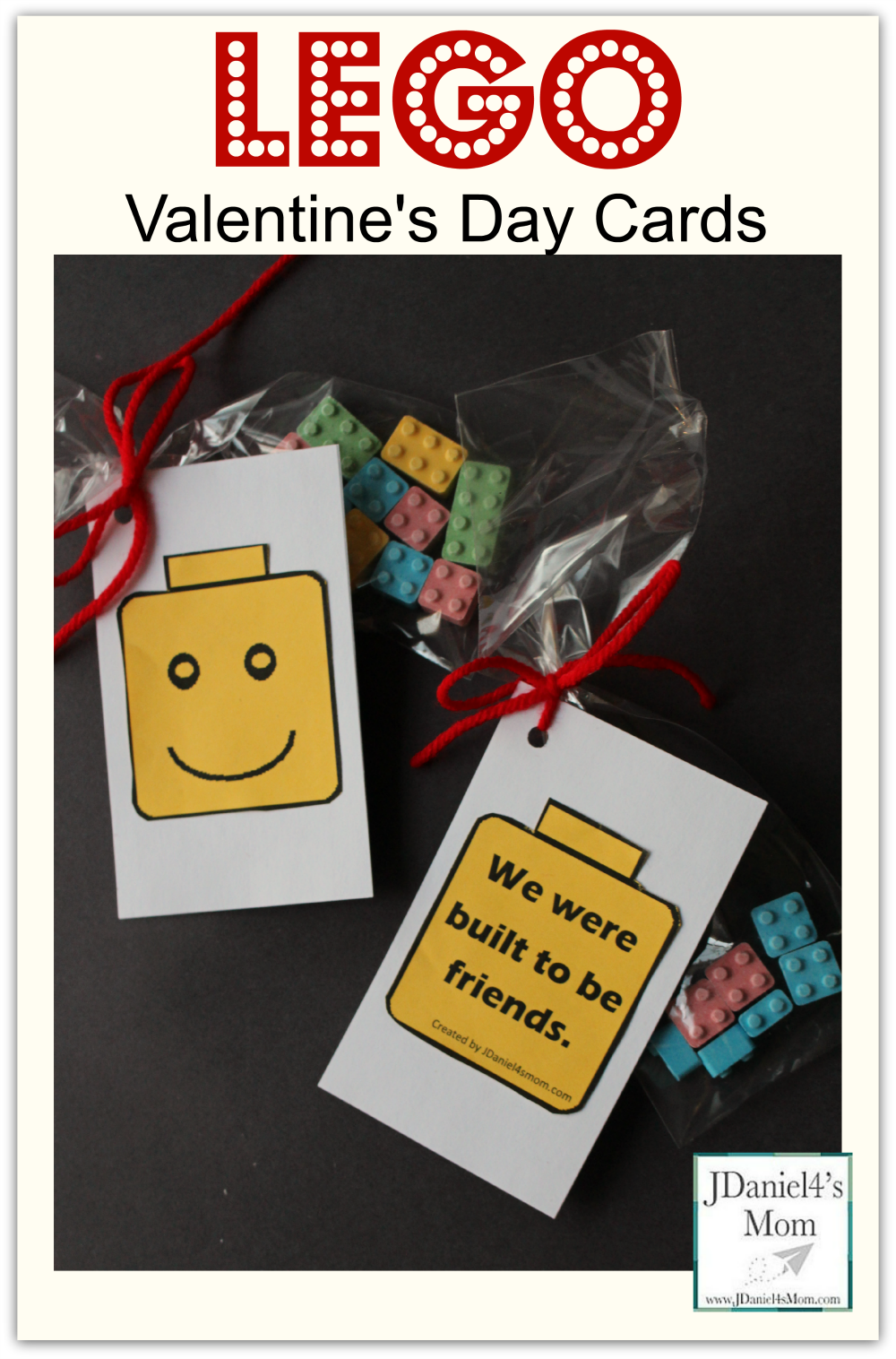 Last year my son was into Minions so, I made Minion Valentine's Day cards for him to pass out to his classmates. This year JDaniel is into LEGO. I search high and low to find ideas for a LEGO Valentine's Day cards. I found one on Pinterest I really liked, but it has just been uploaded as picture. There was not  a link to the card's creator or blog post. I decided to make my own version of the yellow action figure head LEGO Valentine's Day cards for JDaniel to take to school.
The version I found on Pinterest was a yellow head printed out on white paper. I made a version of that, but it kept printing out gold on my color printer.   I decided to create a LEGO head that was clear. Then I printed it out on goldenrod colored paper. This version looked more like a LEGO figure's yellow head to me.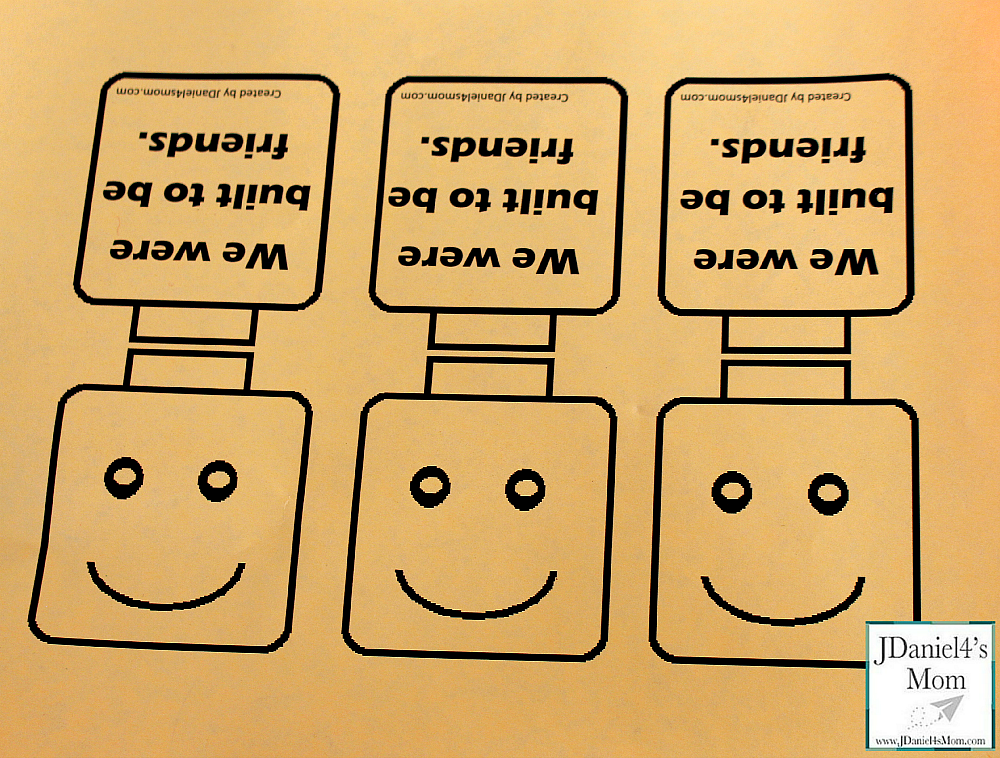 The Valentine's Day message was placed on a second LEGO head with the words upside down. The idea was that the two LEGO heads could be cut out together. They could be wrapped over top of a box of candy hearts or on top of clear plastic bag filled with treats.
Do you have to keep the two LEGO Valentine's Day card pieces together?
You could cut them apart and glue piece to the back of a box or candy and a piece to the front.
You glue the face to one side of an index card and the back of the head to the back of the card. This could be your card.
You tape the tops and bottoms of the LEGO head together. Then you could slide a bunch of pencils or a candy bar through the open sides.
There are probably dozen of ways to use this card.
Wait! What are you going to do with each of our LEGO Valentine's Day card?
We are going to attach each of the sides to an index card and tie it the top of clear plastic bag. We haven't decided what to put in the bag yet. Here are some of the things I am thinking about placing in the bag.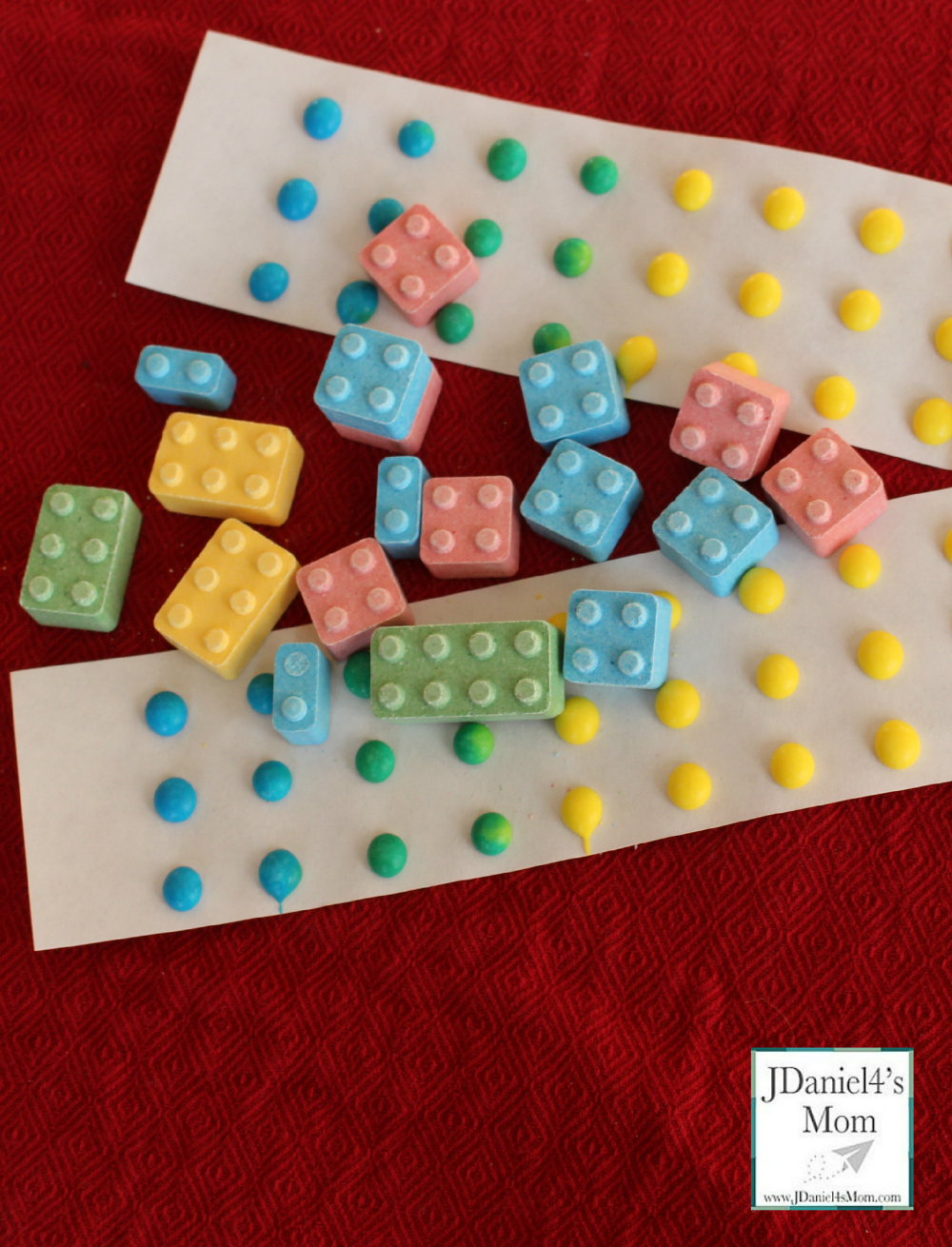 The links below are affiliate links.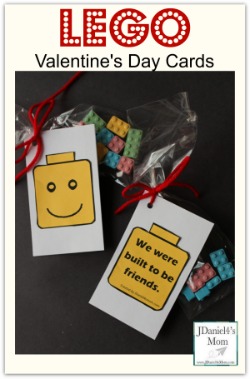 I hope the LEGO lovers in your life will enjoy passing out these LEGO Valentine's Day cards.

(Visited 7,848 times, 1 visits today)