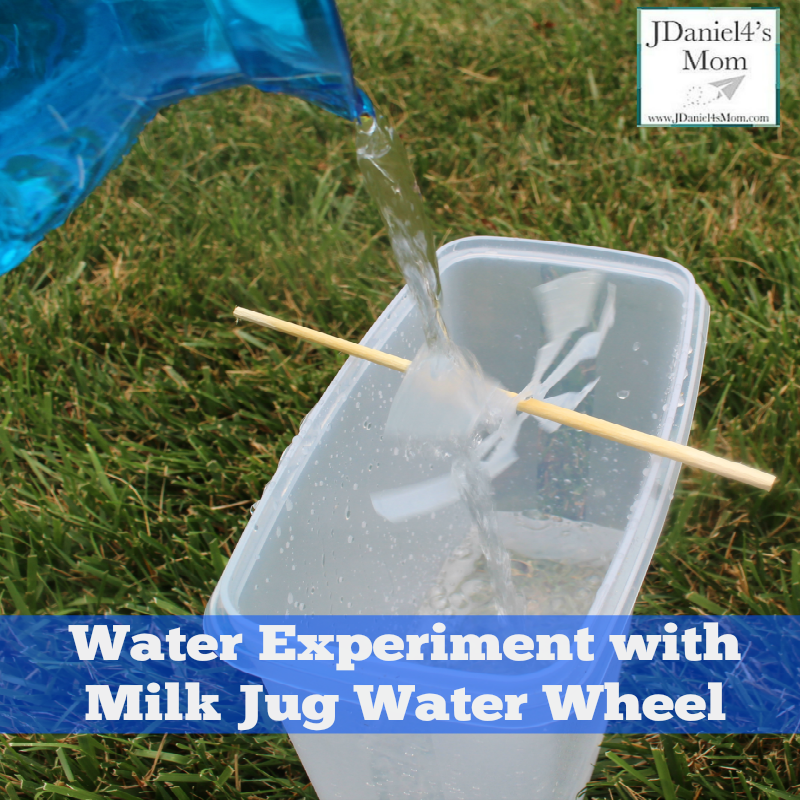 Sometimes you do a water experiment like making water flow high and low, controlling water flow, making waves and making LEGO man float that are done in just one way. This water experiment was done a number ways and in two different locations. We kept coming up new ways to make the water wheel spin.  Actually JDaniel kept coming up with new ways to conduct this water experiment.
Putting the Water Wheel Together
Supplies
milk jug
scissors
large jar lid
pencil
chopstick
nuts (2)
duct tape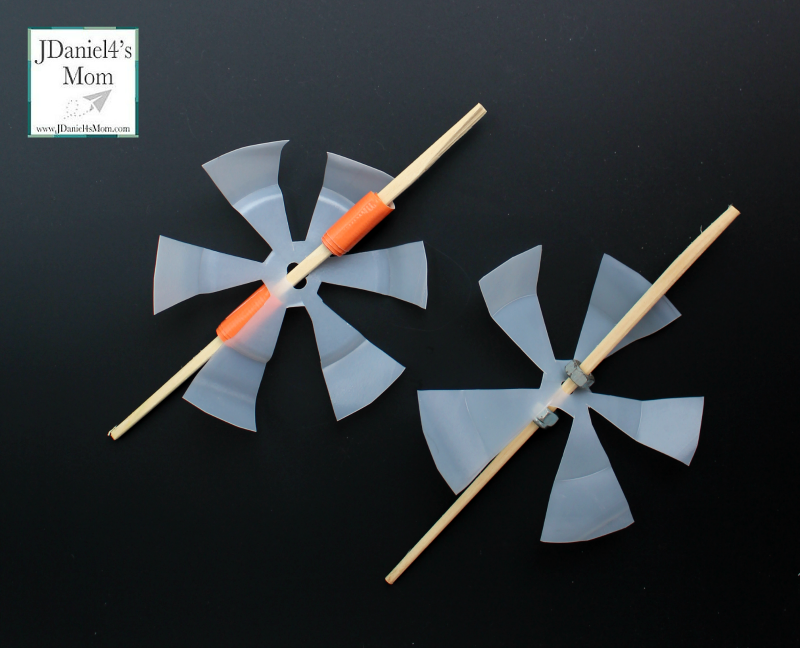 Creating the Water Wheel
You start by tracing the jar lid onto one side of a milk jug with a pencil. Then cut the circle out of the milk jug.
Cut twelve slits into the circle. You will cut from the end into almost the center of the circle.  Then remove every other wheel section. (You can see how we made our wheels above.)
Use a hole punch to make a whole in the center of the wheel. Then try pushing the chopstick through the whole. If it is a tight fit, you can make the hole a little bigger. You want the wheel to be able to move freely around the chopstick.
Ideas for the Water Experiment
Water Experiment One – Just Wheel and Chopstick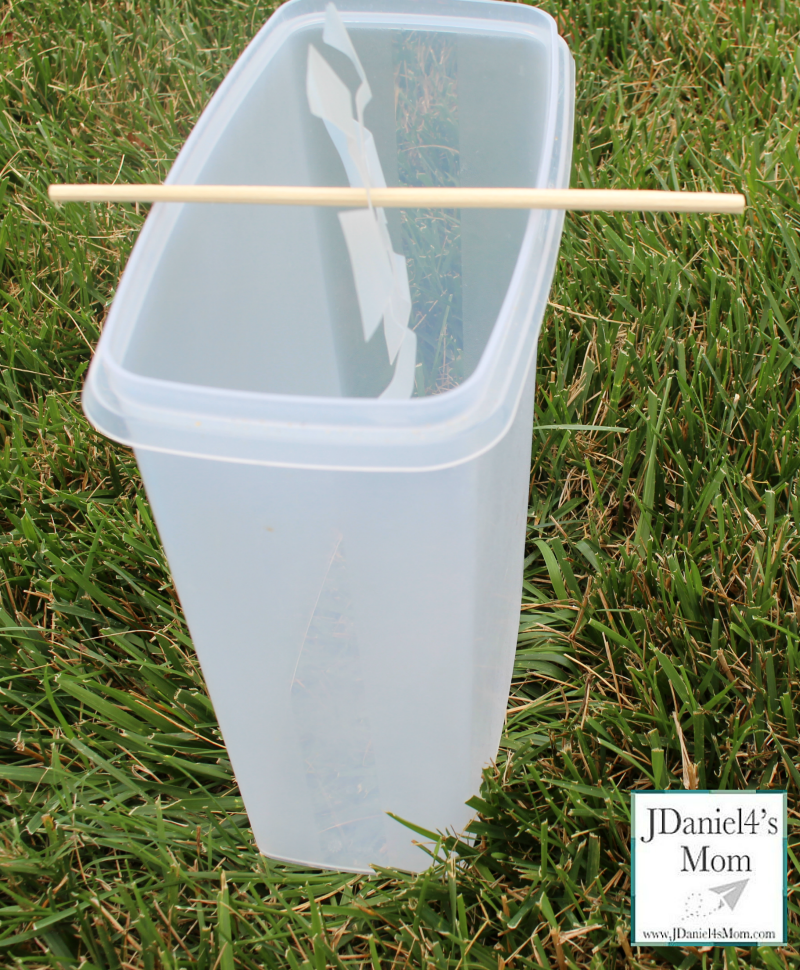 We took the water wheel and chopstick outside. They were placed on top of a large food storage container. Then water was poured down over the top of the wheel.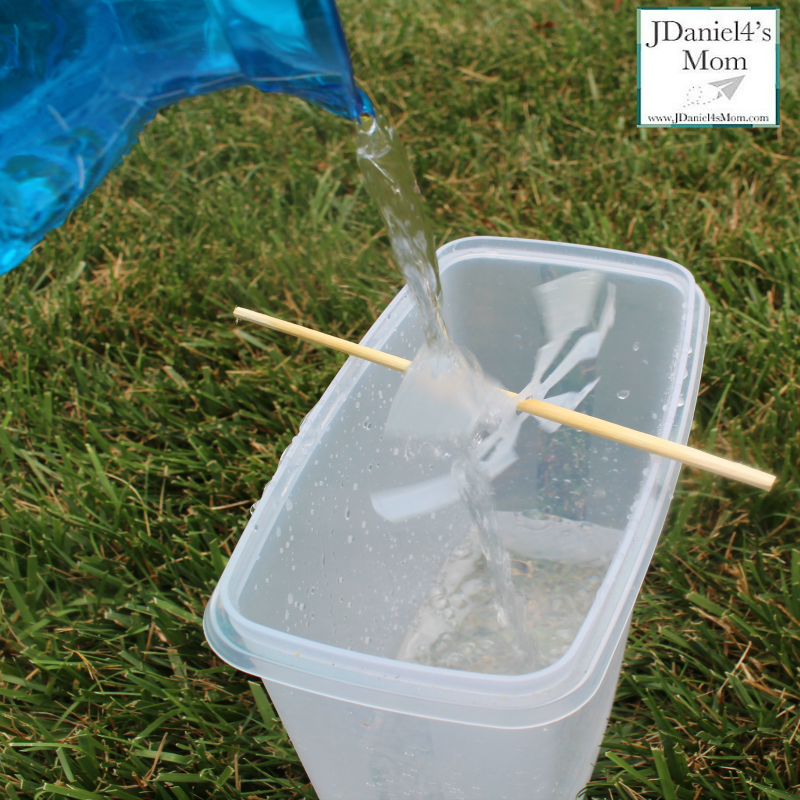 Results: We found that the wheel will spin. It spun sideways a little and moved around on the chopstick.
Water Experiment Two -Wheel ,Chopstick, and Bolts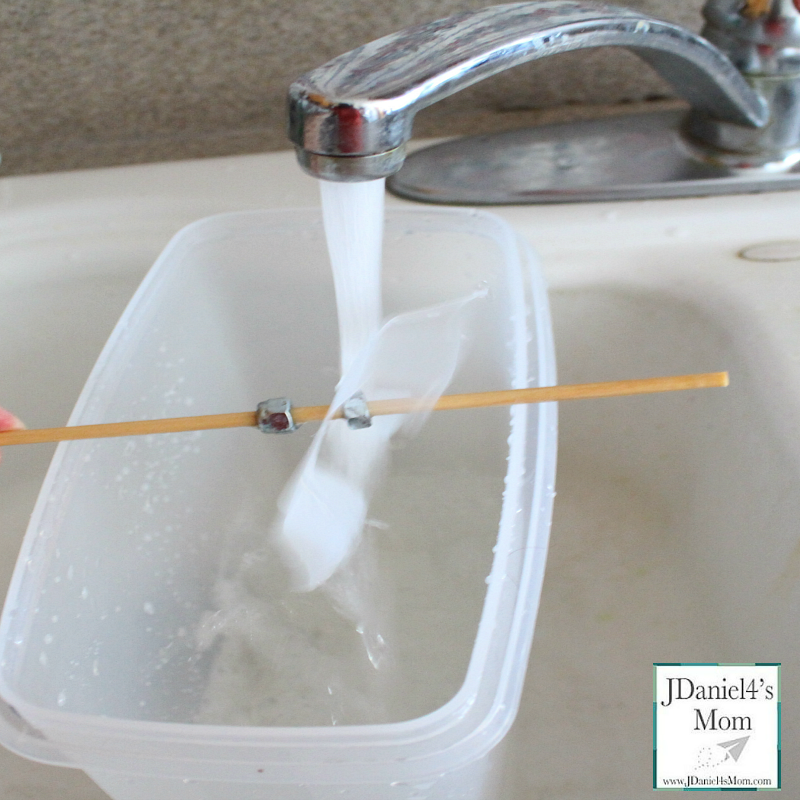 We took the water wheel, chopstick and the storage container inside. A bolt was placed on either side of the wheel. The bolts were not place right next to the wheel. We wanted to leave room for the wheel to move a little.
Water spilling out of the faucet was our water source. We experimented with the flow of the water. Everything from a slow stream to a full on gush was explored.
Results: The bolts helped the wheel stay upright a little more. The wheel spun faster.
Water Experiment Three – Wheel, Chopstick, Water Sprayer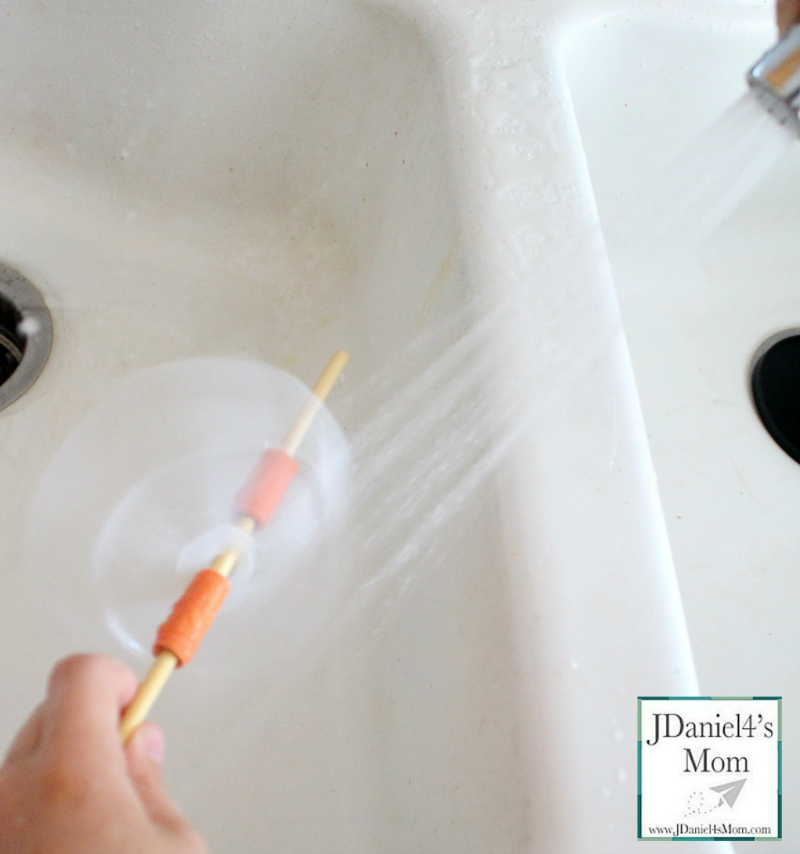 Duct tape was placed on either side of the water wheel to help it stay in place. I thought it would be fun to see if it made a difference in the way the wheel spun. My son decided we should ditch the storage container and just hold the water wheel on the chopstick.
Results: As long as the water sprayer was held right over the top of the wheel it was able to spin very quickly. This was declared the most fun way to do the experiment.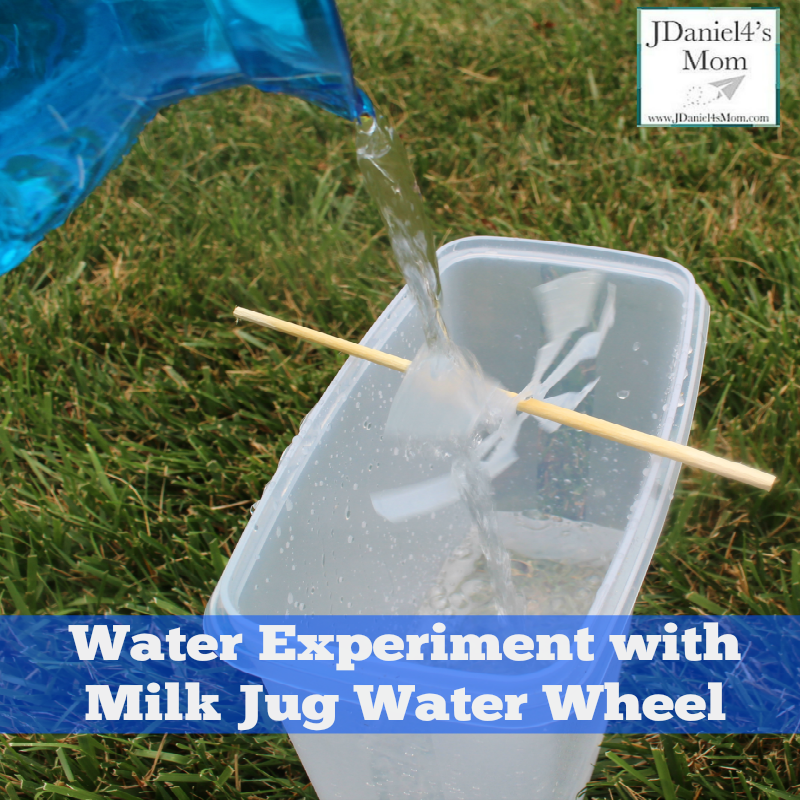 Whether you try just science experiment or all three of them, I think your children will enjoy exploring water and water wheels. If you like this science experiment you will find more on my Early Learning Science board on Pinterest. Over 13,000 people follow this board.

(Visited 779 times, 1 visits today)