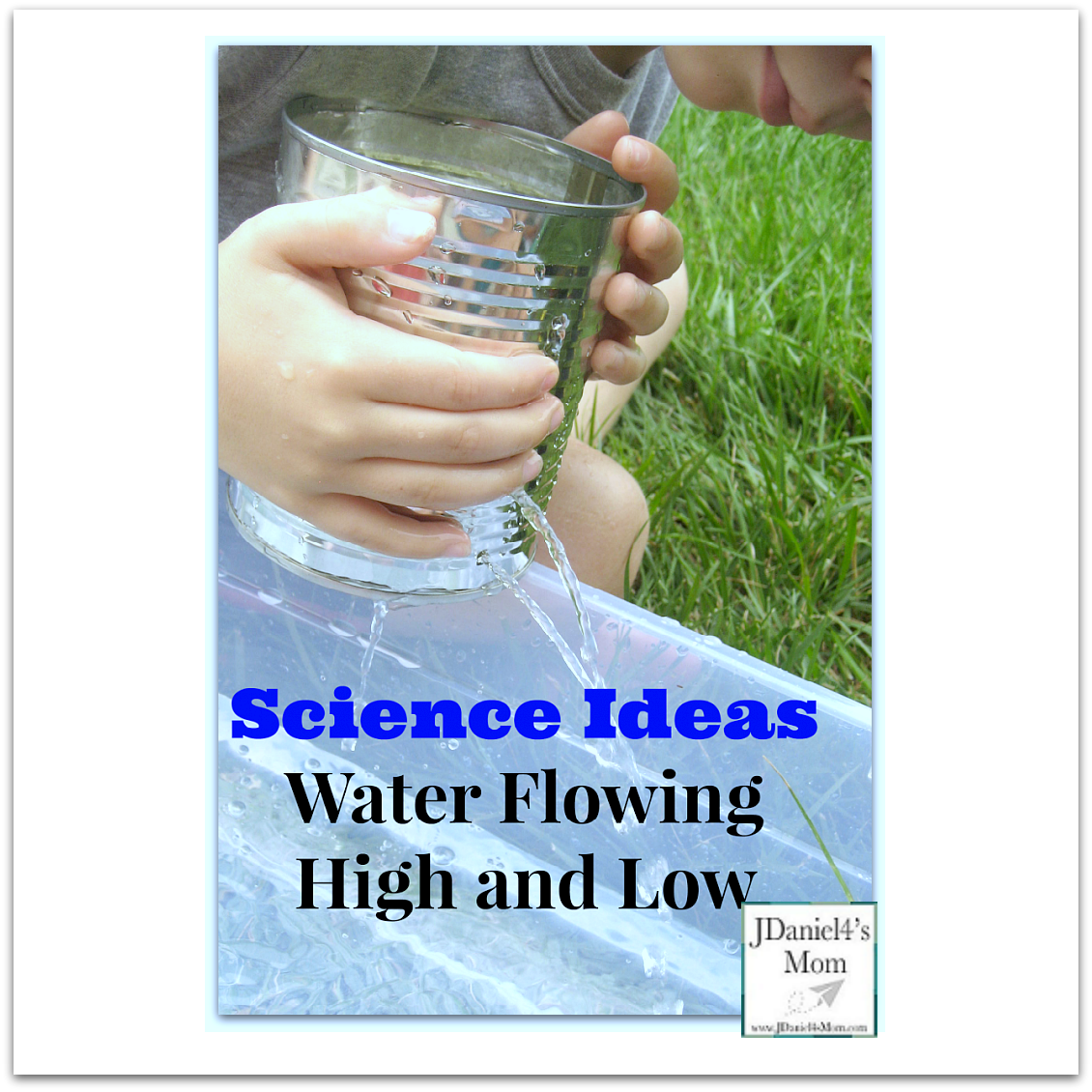 Sometimes science ideas like this one for watering flowing high and low come from a desire to understand a scientific concept. Sometimes science ideas come from seeing something in nature.  Sometimes science ideas come from an experiment you have seen done and remember you wanted to do them someday. Sometimes science ideas come from going through your recycling bin on trash day to see if there are items you want to hold on to. This water flowing high and low activity came from a mixture of all of these.
Earlier in the week, we did have trash day and we did have a really large can that I thought would be great for a water experiment. I didn't remember if the can would need to have holes all over it or in nice straight line. I do remember seeing water spurting out of the can and thinking it looked like fun.
We used:
-large can from mandarin oranges*
-nail
-hammer
-ruler
-plastic tub
-water
-measuring cup
*If you are working with small children, you may want to use a smaller can that they can hold in their hand. You may also want to put duck tape on the top of the can to cover rough edges. This can didn't have rough edges so, I left it alone.
What we did:
I marked the can at one-inch intervals after measuring them out with a ruler. JDaniel and I both put holes in the can by hammering a nail at the one-inch intervals. We made a total of four holes.  The reason we made four holes was that I thought if we held the can in one hand we could have a finger on each hole and our thumbs wrapped around the container.
Then we filled a plastic tub with water and placed the can in the tub.
Water was placed in the can via a measuring cup.  We were able to see water start to flow out of the can as it sat in the water.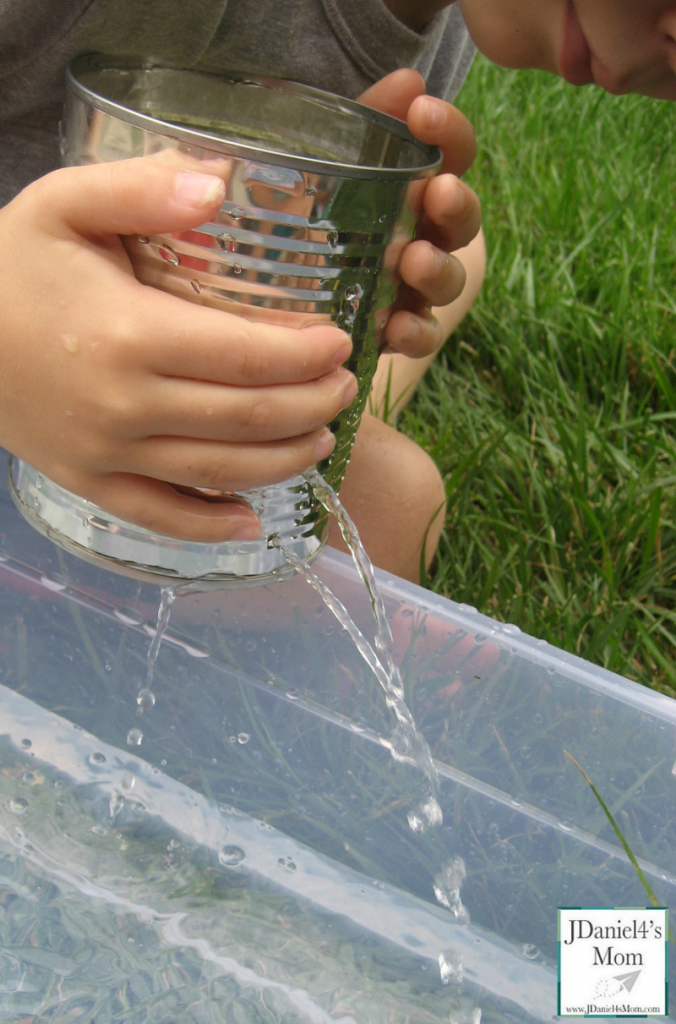 Then we took turns filling the can as we held it. It was a little tricky to keep our fingers over the holes while we poured water in the can.  JDaniel eventually set the can of the edge of the tub and held his fingers against the can.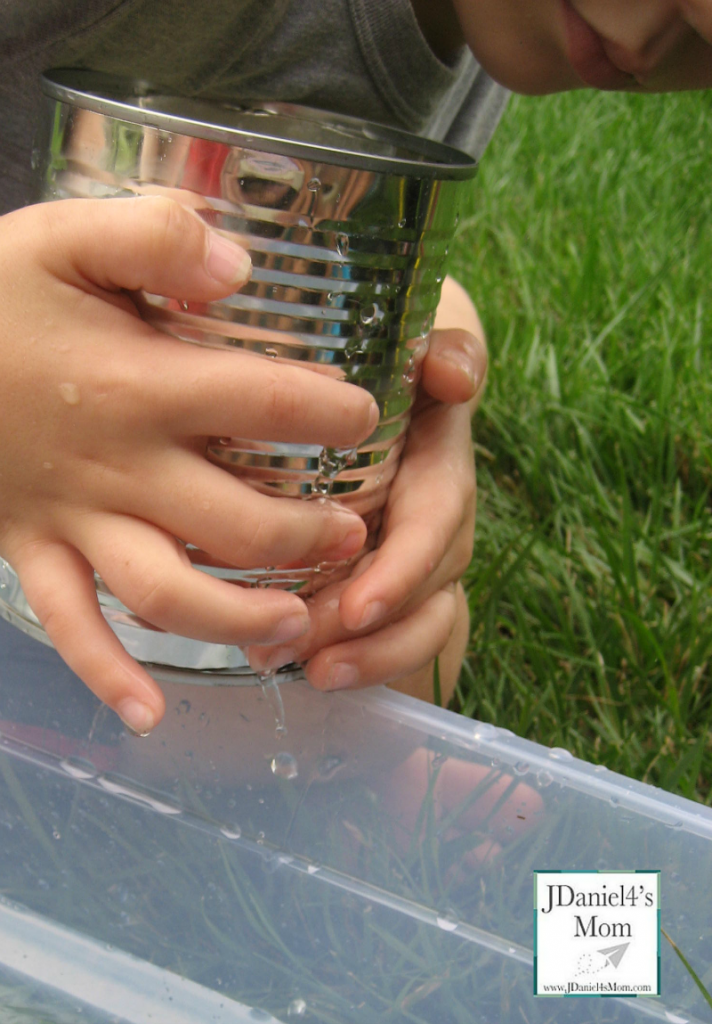 What we found out: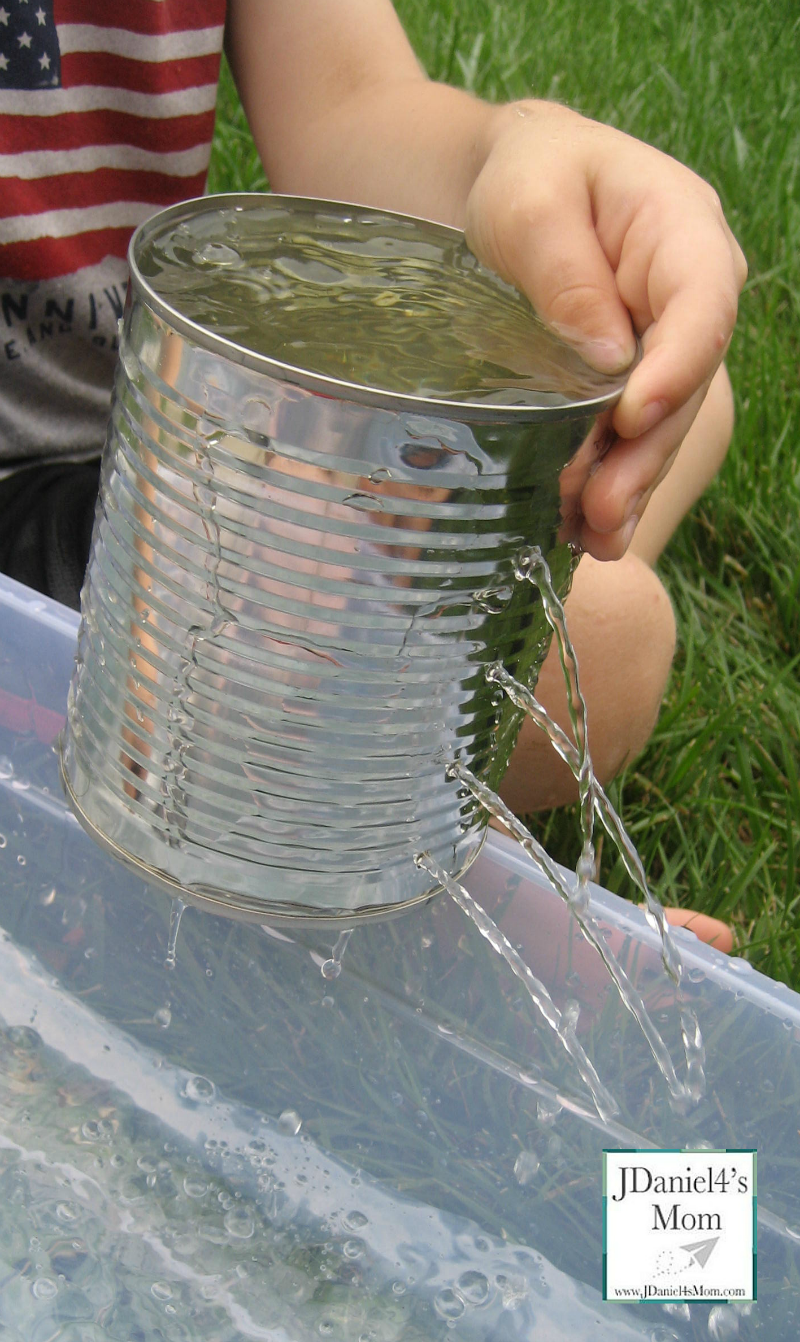 When we had all the holes except the top hole covered, the water trickled out.
When we covered all the holes except the bottom hole, water shot out.
Water flowed easily out of the second hole from the bottom too.
Water did come out of all the holes.
When the can is tipped forward a little the water flows out the can farther and farther.
We looked up water pressure and found that the more water is pressed down on by more water or something else the more it looks for a new place to flow.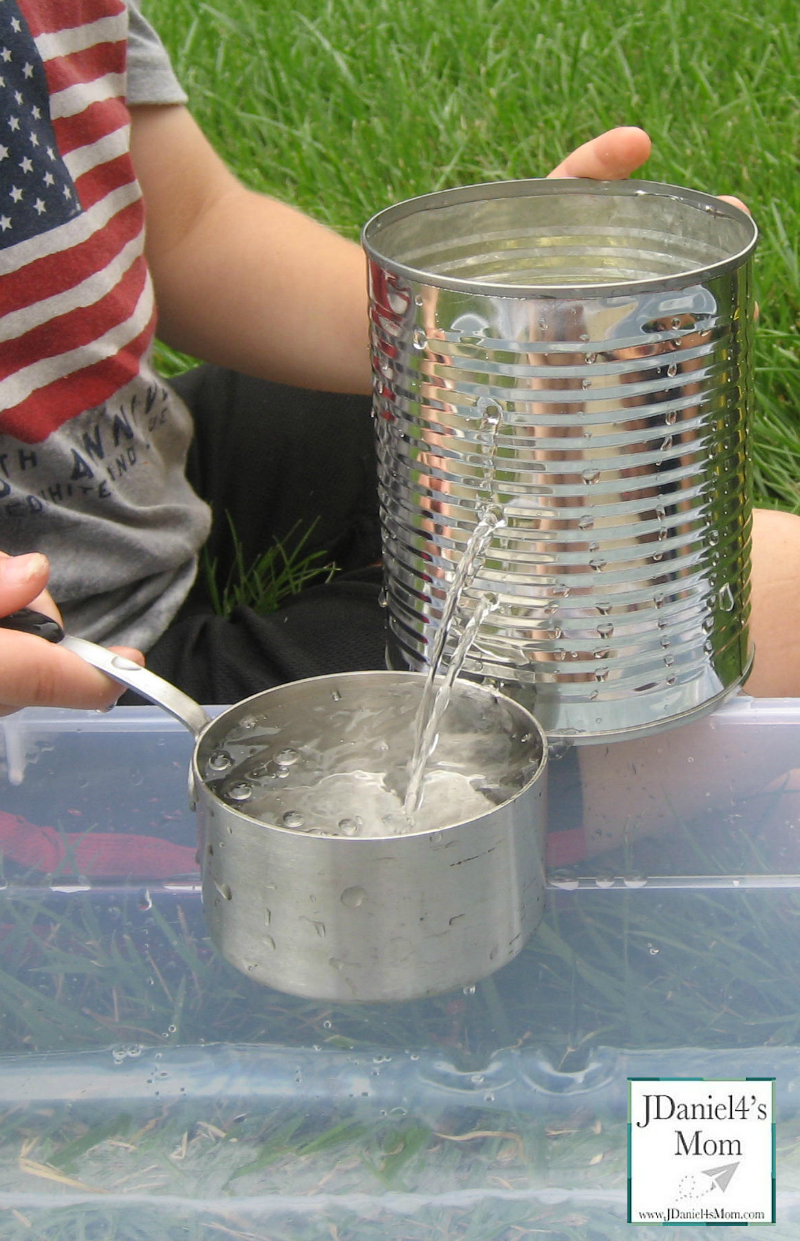 Conclusion
Hands on learning with water can help build an understanding of science concepts like water pressure.
We also found that placing the can of the edge of the plastic tub made it easier to explore.
Talking about what we are seeing while exploring helps build understanding.
I hope you will try this experiment at home or with your students. If you like water experiments, you can want to try the Polar Ice Fishing experiment I shared yesterday. You also may want to check out my Facebook page. I have been sharing water experiments and exploration there this week.
What is your favorite water experiment?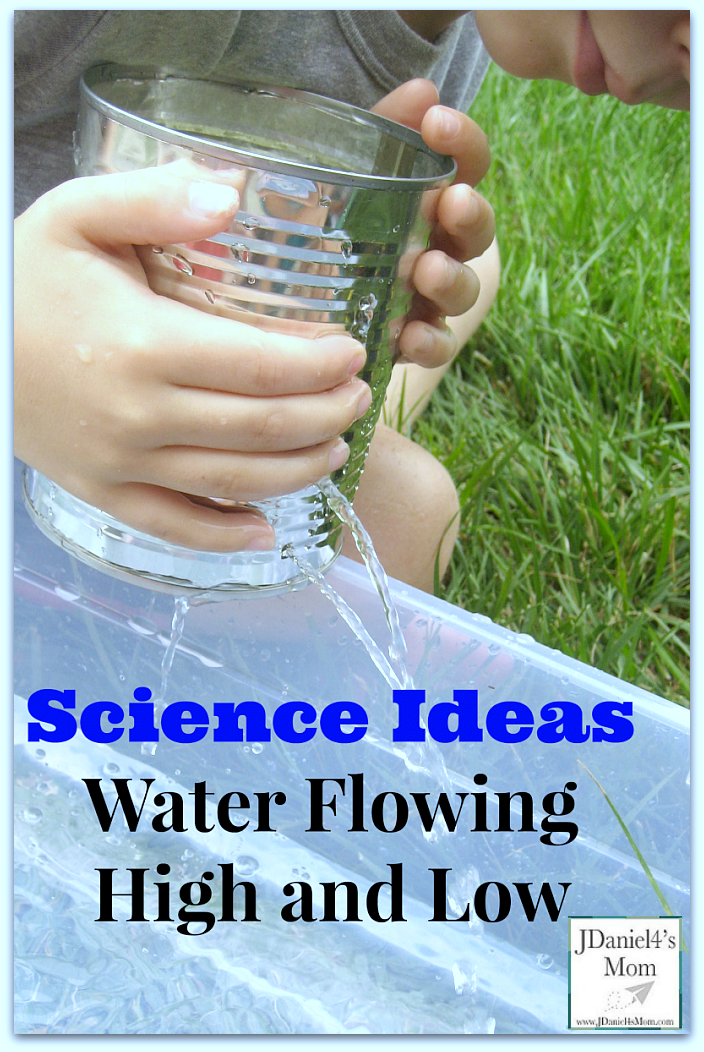 (Visited 796 times, 1 visits today)