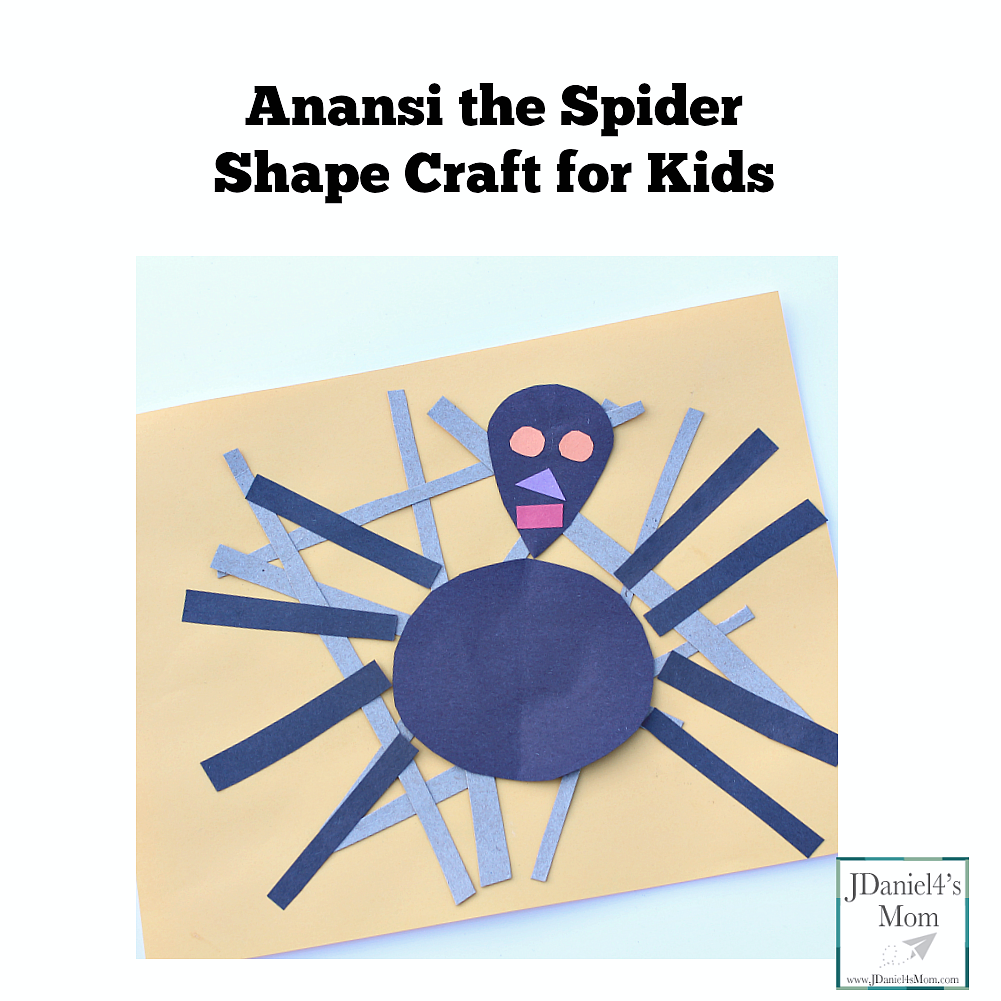 Anansi the Spider is a tricky character from an African folktale.  We love the Gerald McDermott version of the tale. It has amazing illustrations that display great characters built with shapes. I thought it would be fun to come up with a craft that children could create based on Anansi.
This Anansi the Spider shape craft has been simplified so younger children can construct it. Older children can create the same basic craft and add more details to it.
Creating the Anansi the Spider Craft
Supplies
Cardboard from a Cereal Box
Various Colors of Construction paper
Scissors
Glue Sticks
Getting the Supplies Ready
You will want to cut narrow strips out of a old cereal box. Then you can decide if you want your children to cut of the shapes for the spider's body on their own. If you have young children, you will probably want to cut out the shapes for them.
Here are the basic shapes that you will use in the craft:
black teardrop for Anansi's head
black circle for the spider's body
long black rectangles for the spider's legs
various small shapes in a variety colors for the spider's facial features
Constructing Anansi the Spider Craft
Children will start by gluing cardboard strips on a piece construction paper. Young children can randomly glue the strips down. Older children may want to weave the strips over and under each other before gluing them in place.
Then they will glue the head, body, and legs on top of the cardboard strip web. It doesn't matter where they glue them on the web.
Finally they will glue small shapes onto the teardrop head shape. We glued on eyes, a nose and a mouth. Your children can glue down any facial features they like.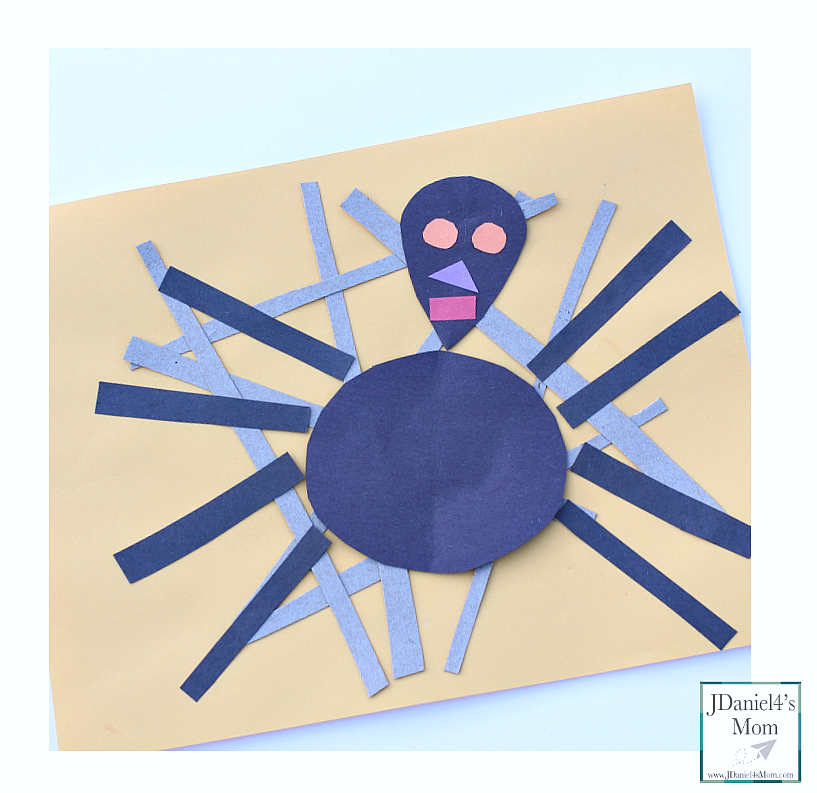 Here are some more spider themed activities for kids. Many of these are based on the children's  book The Very Busy Spider.  I will be sharing two activities based on it later this week.
Alphabet activities
Numbers activities
Simple Web Abacus WH Big Owl Little Owl
Spider Web Fingerprint Counting (FREE PRINTABLE)
Hands-on Spider Counting Activity— School Time Snippets
Sensory activities
Spider Web Sensory Bin + Counting Activity – My Storytime Corner
Science activities
A Very Busy Climbing Spider: DIY Toy and STEM Activity
Spider Types Matching Cards – Kori at Home
Colors activities
Feed the Spider Color Catapulting – Preschool Powol Packets
How to Make a Rainbow Spider Web – Powerful Mothering
Shape activities
Creepy-Crawly Pattern Block Mats and 12 Spider Books for Kids—Chickadee Lit
Spider Shape Craft
Spider Counting Puzzles – Sea of Knowledge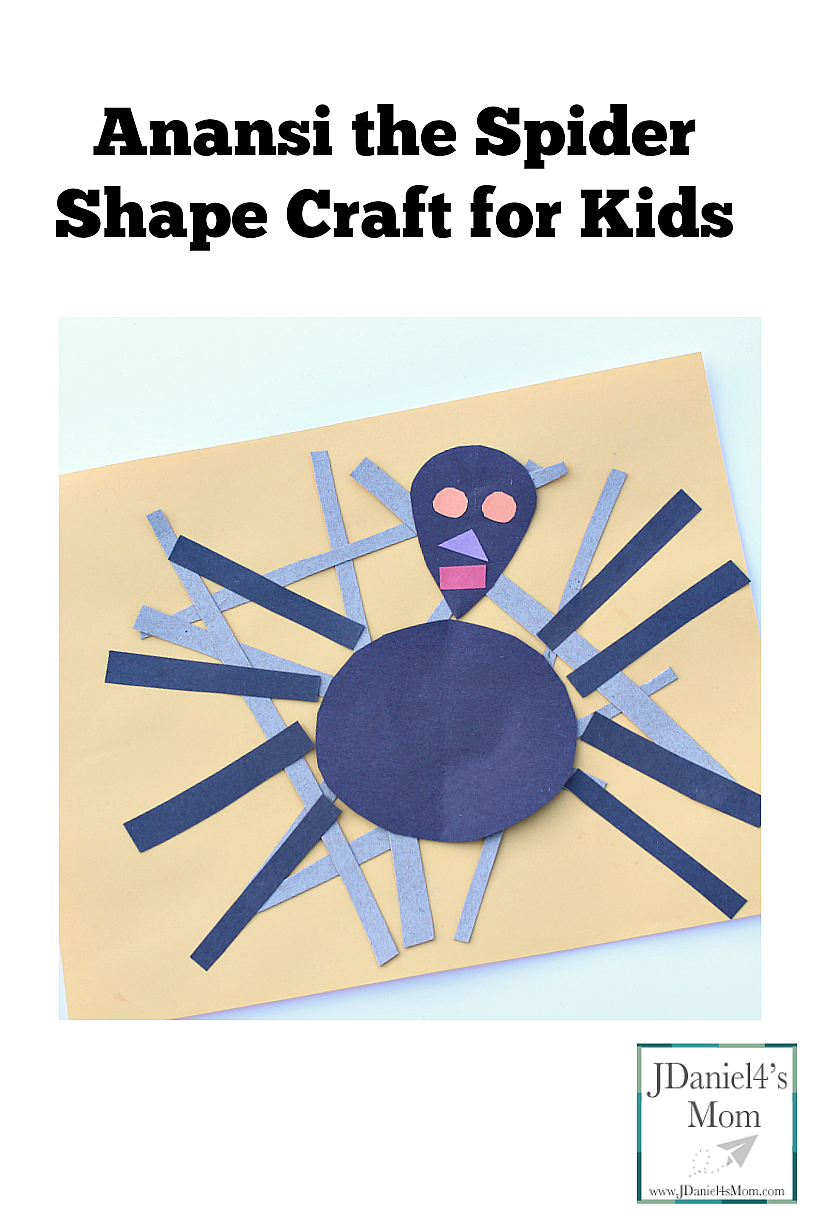 (Visited 859 times, 1 visits today)