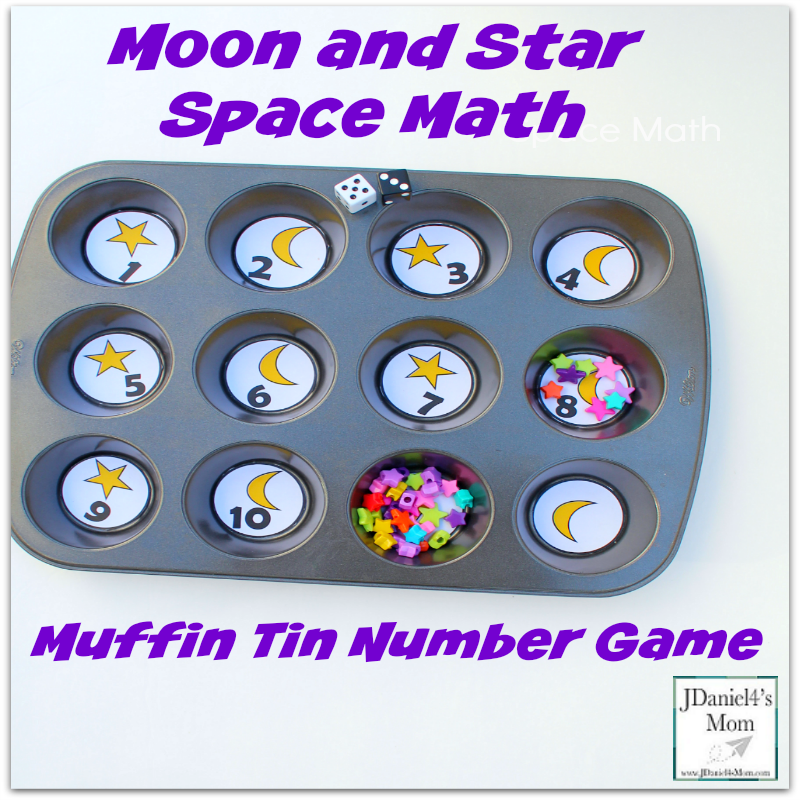 Muffin tin math activities are so much fun! I thought I would make a space math themed muffin tin math activity to go along with the Time for Bed theme the Virtual Book Club is exploring this week.
If you decide your children would like to do more muffin tin math activities, I have created apple,  leaf, and apple basket sets you will want to check out too.
Space Math Activities
Supplies
Star Shape Objects (Bead, Buttons, or Stickers)
Muffin Tin
Dice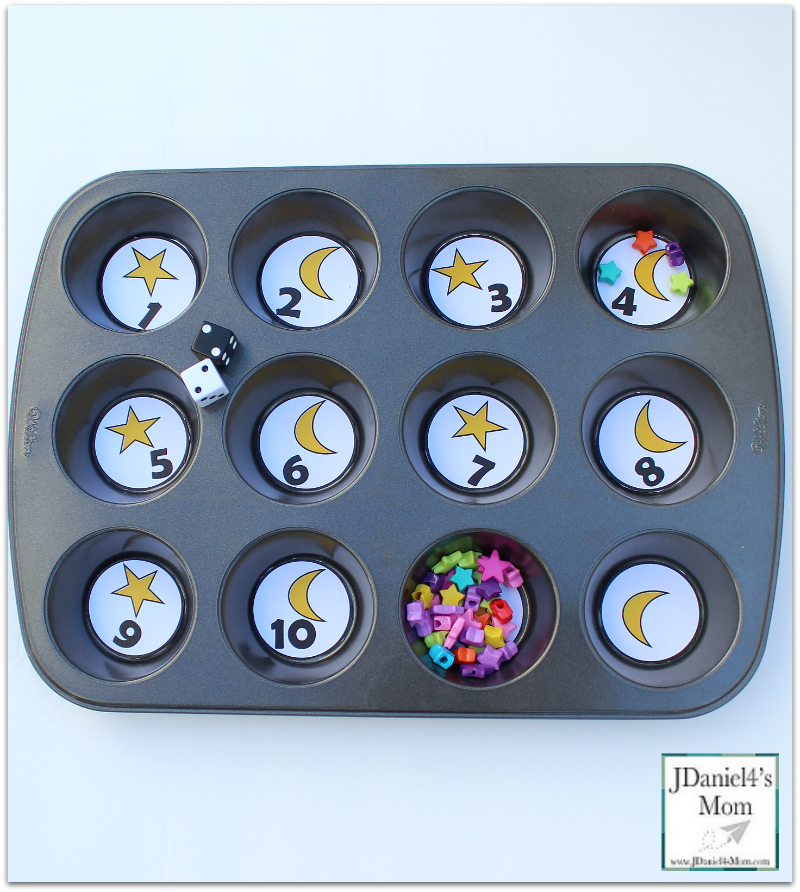 Space Math Activity Ideas
Once you have printed out your space math star and moon number set, you will need to cut out the circles. Then you will place  each one of them into one of the muffin tin sections. Now you are ready to play.
Count and Add
You can have your children place the correct number of stars in each numbered section. You will probably want them to start with the number one and count up to ten.
Roll and Count
You can have your children roll a die or dice. They will then have to place the correct number of star shaped items into the section of the tin that has that number circle in it.
Call Out a Number
Two people play this game. One will call out a number and then the other will locate that number. Once they find that number, they will place the correct number of object into that section of the tin.
The players can take turns calling out numbers and place in objects. One person could call out one number at a time until on the sections are filled. Then they can have the other person call out the numbers to them.
If you like these space math games, you might like one of the math games below: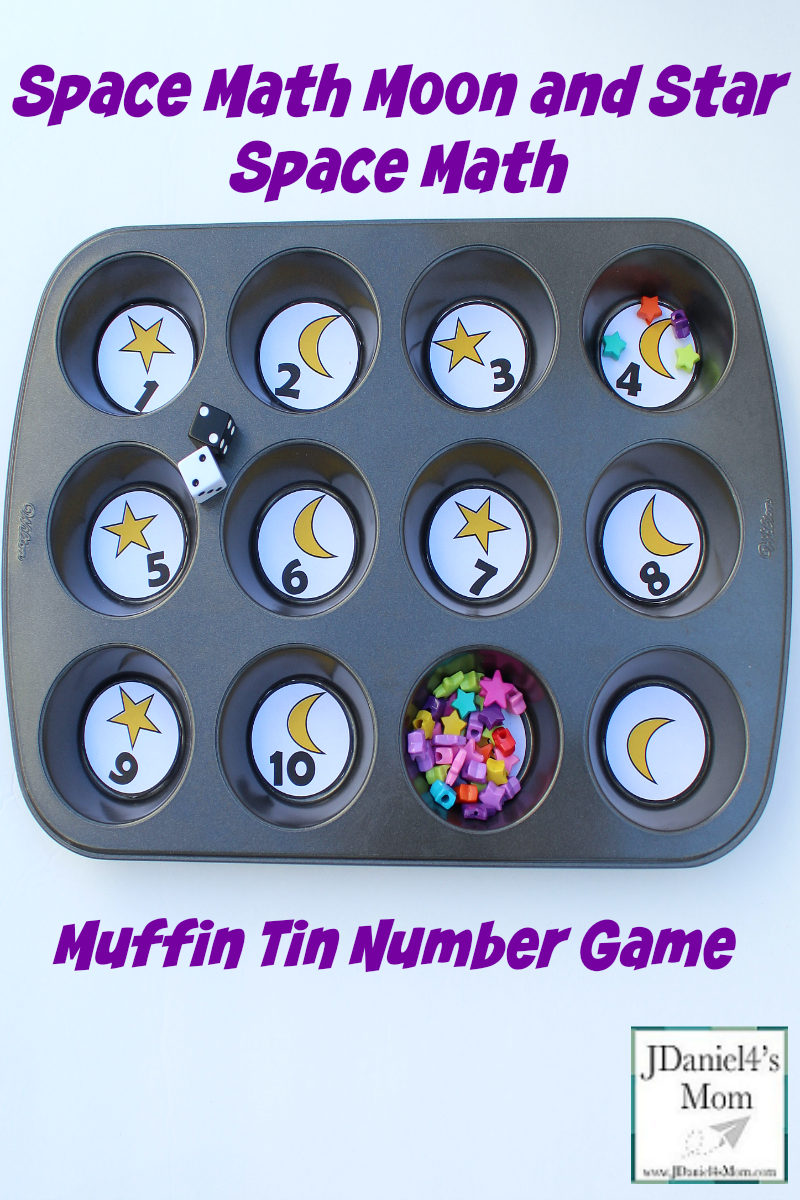 (Visited 1,386 times, 2 visits today)