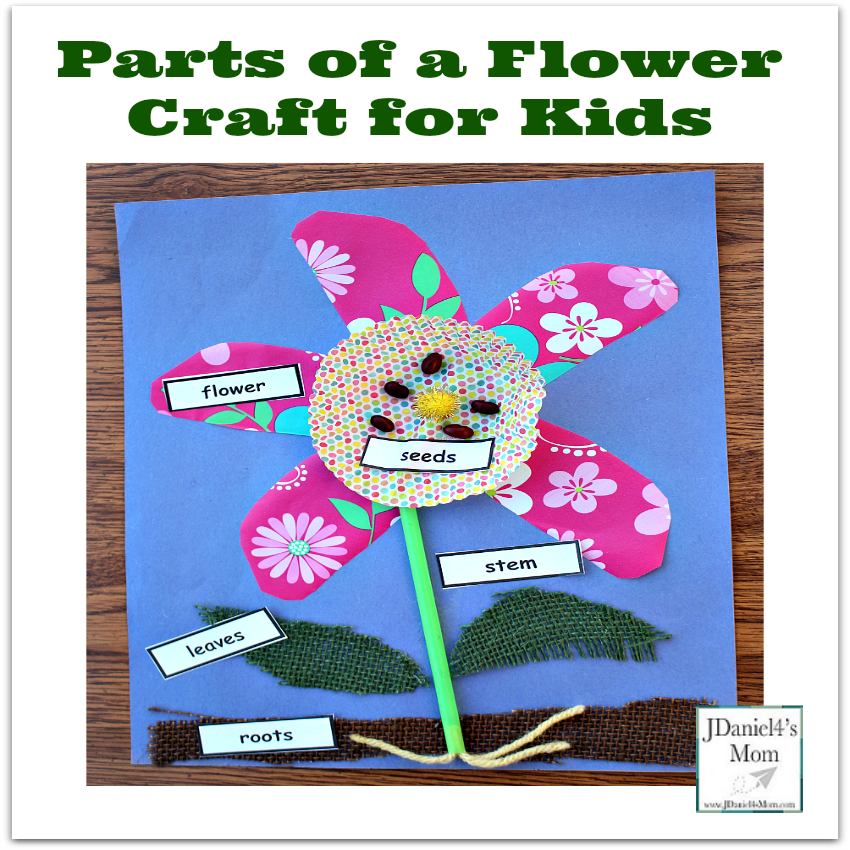 It is probably easiest to start by teaching your children the parts of the plant that they can easily see.  Creating a craft or illustration of those basic parts of a flower will help them remember each of the parts.
Today I want to share with a craft that focuses on the parts of a flower.    Your children will create a flower, some seeds, a stem, leaves, and roots. If you want to add in the sections of a flower, you are more than welcome too.
Plant Parts Craft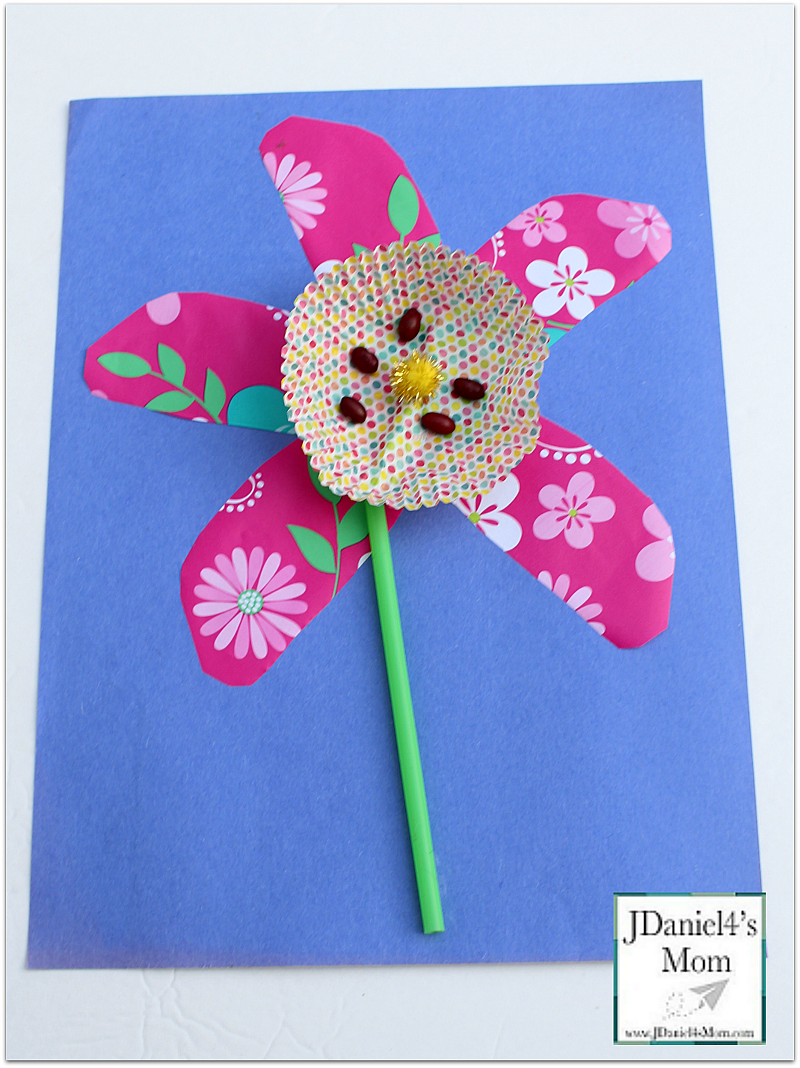 Flower
You can put out petal-shaped tracing templates if you like. You could also have them cut out their petal freehand.
We focused on creating a flower with four petals and a space in the center for seeds. You could have your children create a tulip or hyacinth shape if you like.
Seeds
Rather than focus on the pollen and the seeds we focused just on the seeds.  You can use any type of seed or bean you like in the center area of the flower to represent the seeds.
We had white beans on hand at my house so, that is what we used.
Stem
The stem of the flower brings nutrients up to the flower. It acts like a straw. We used a straw to present our stem. I wanted that fact to be remembered.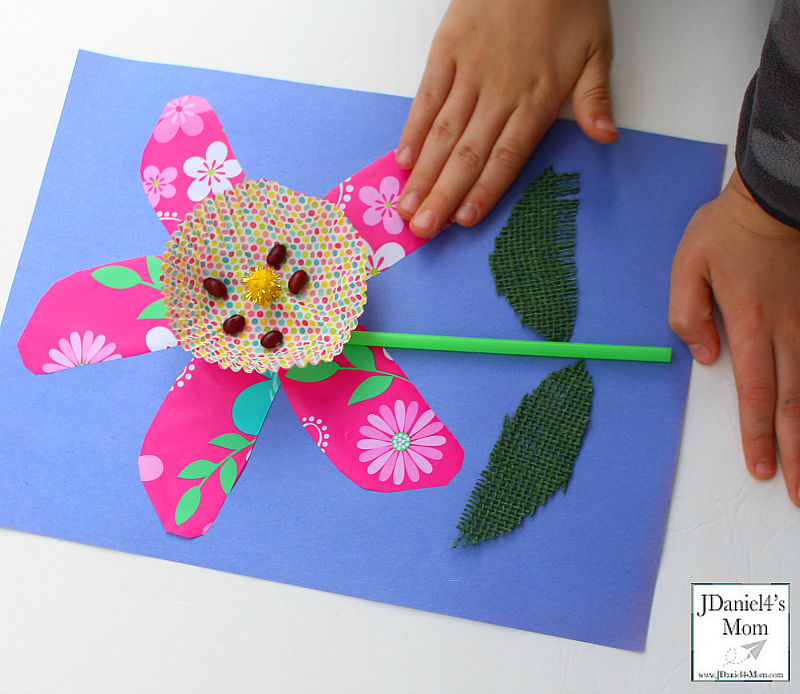 Leaves
Flowers have all kinds of leaves. We chose to give our flower leaves that were slightly cupped in the center.
You can have your children trace their leaves from a template or they can come up with their own leaf design.
Roots
You can tie together a few pieces of yarn. Then you can place some glue on the knot and place it into the straw.
Soil
We added a band of brown burlap to the bottom of the construction paper. Then we glued the roots onto the soil.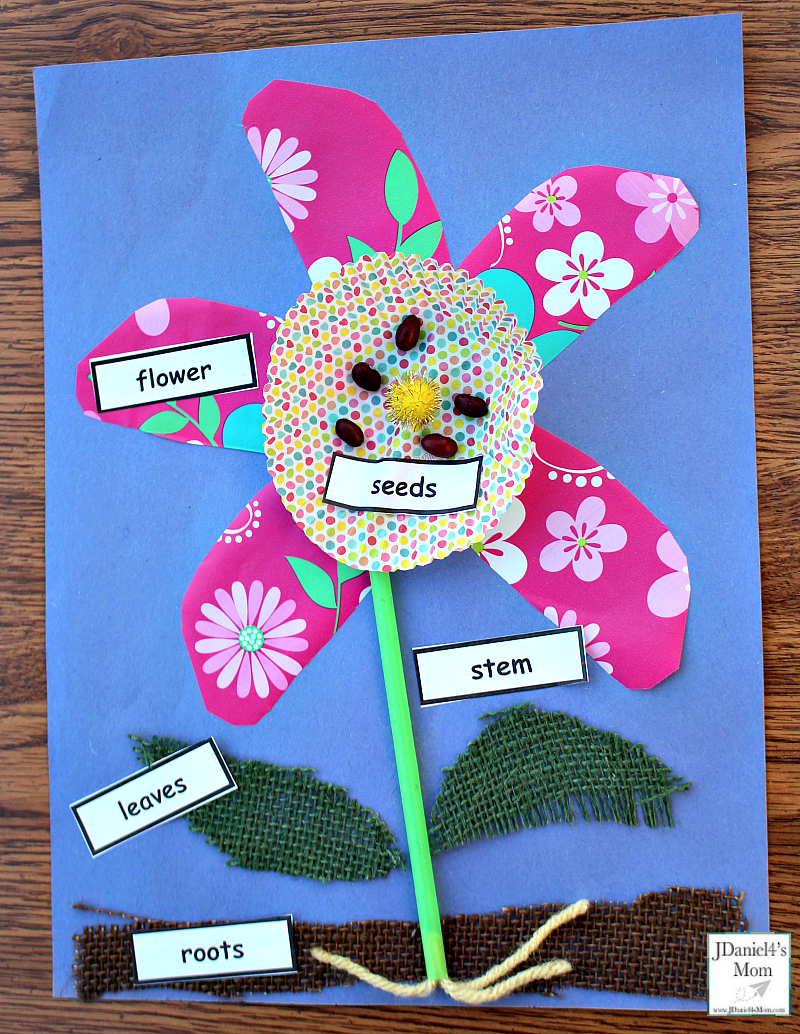 Supplies We Used to Make Our Parts of a Flower Craft
Wrapping Paper Scraps for the Petals
Cupcake Liner for the Center of the Flower
Beans or Seeds for the Seed Section of the Plant
Pom-Pom for the Center of the Flower
Bendy Straw for the Stem
Burlap for the Leaves and Soil
Yarn for the Roots
Glue Stick
Scissors
Construction Paper for Background
More Plant Themed Activities
Number Activities with Printable Flowers and Worms
Kids Science Activity- Planting and Growing Grass Words
Plant Growth Algorithm Coding Sheet
 
(Visited 306 times, 1 visits today)