Welcome to Read.Explore.Learn.! This meme was designed to be a place for you to share the learning opportunities, crafts, field trips, and other activities you have done this week that tie-in to children's books. I look forward to seeing ways you have learned with and explored books.
Steps:
Link your activity below.
Please place the Read.Explore.Learn. badgeon your post or create a link back to this meme.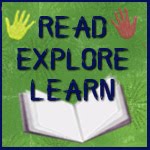 Please try to visit at least three of the other people that have placed links below and leave a comment. I will visit each of you and leave a kind comment.
If you are not linking up an activity and are just visiting, please try to stop by a few of the links below.
My Book Tie-Ins of the Week: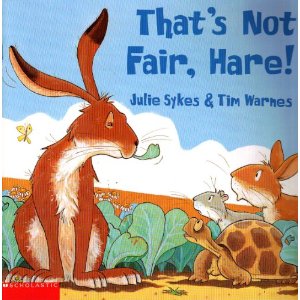 This super clever tale of the turtle and the hare by Julie Sykes and Tim Warnes is really fun. In this versions, the hare thinks he has totally outsmarted the turtle only to find the turtle has put one over on him.
The turtle wants to share the cabbages in the farmer's field and the hare does not. He challenges the turtle to a race. A race he thinks he can win.
Along the way, the turtle's friends try to cheer him on and they need rescuing. The turtle is sure she will lose when she has to stop and help them.
In the end, the turtle tricks the hare into to giving them all to her. You will have to read to see how.
What did we do with the book?
Ribbon Spool Race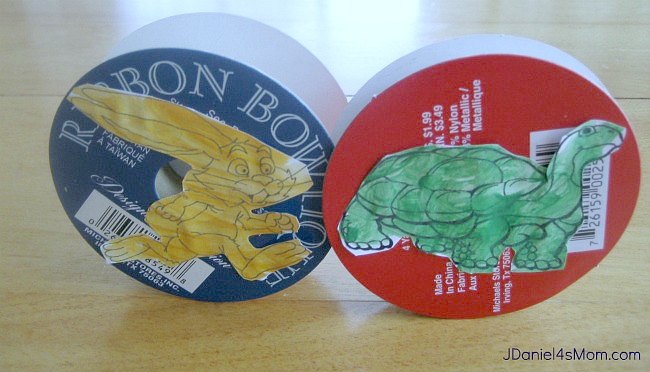 We placed pictures of a hare on one ribbon spool and a turtle on another spool and raced them.
Animal Name Letter Search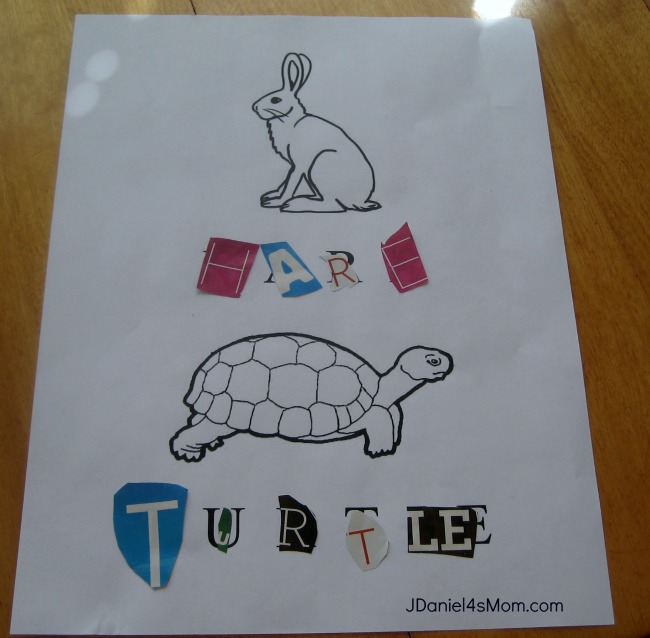 JDaniel had to search in magazines for the letters needed to spell out the words turtle and hare. When we had found all of the letters we glued them over the letters on this page.
I created this activity by pasting clip art of a turtle and a hare into a Word document and then typing the type of animals under each picture.
If you like these That's Not Fair, Hare! activities, here are some more book-themed activities:
Coding Activity- Going on a Bear Hunt
Hungry Caterpillar Money Activity
Knuffle Bunny Color Activity and Cardboard Washing Machine

(Visited 446 times, 1 visits today)