This post contains affiliate links.
This week I am going to share a wonderful children's book called
The Awful Aardvarks Shop for School
 by Reeve Lindbergh. It is filled with fun and terrible destruction of mall displays.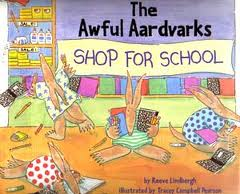 The aardvarks head to the mall to search for the items on their back to school list and can't help break every rule in the mall etiquette book.
They run. They pull things off the shelves. They play with the toys and don't put them back on the shelves. They stress out the shopkeepers.
The book isn't just filled with terrorizing the mall. By the end of the book with the help of a bagel boy employee tells them to clean up. Guess what they do! They really do.
I am not advocating tearing up the mall, but I love the humor in the book and I love the idea of cleaning up messes.
What did we do with the book The Awful Aardvarks Shop for School?
Aarvark Tracking Activity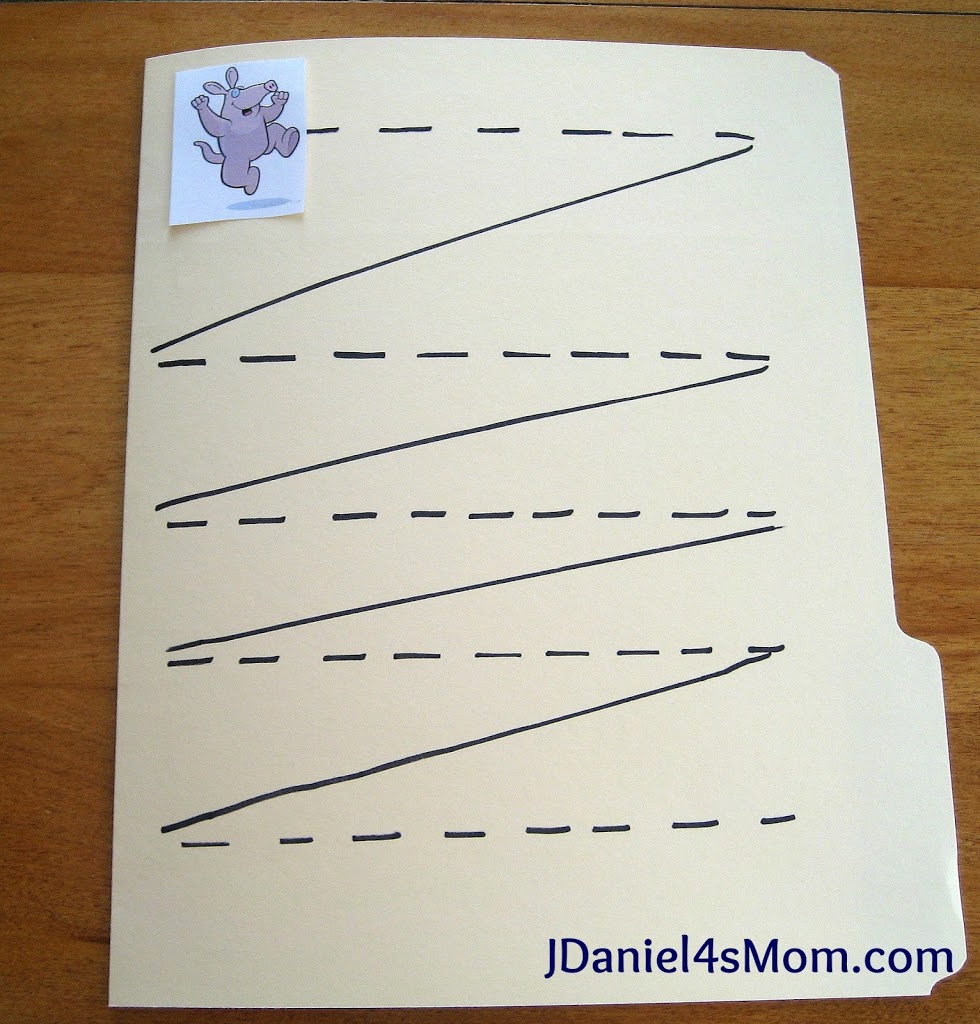 A simple tracking practice folder can be made by drawing straight dotted lines and connecting them with straight line ramps.
Children can practice the tracking movement they will use in reading using the simple tracking folder. I added a cutout of an aardvark  for JDaniel to push along as he practice tracking.
Clothes Pin Spelling Practice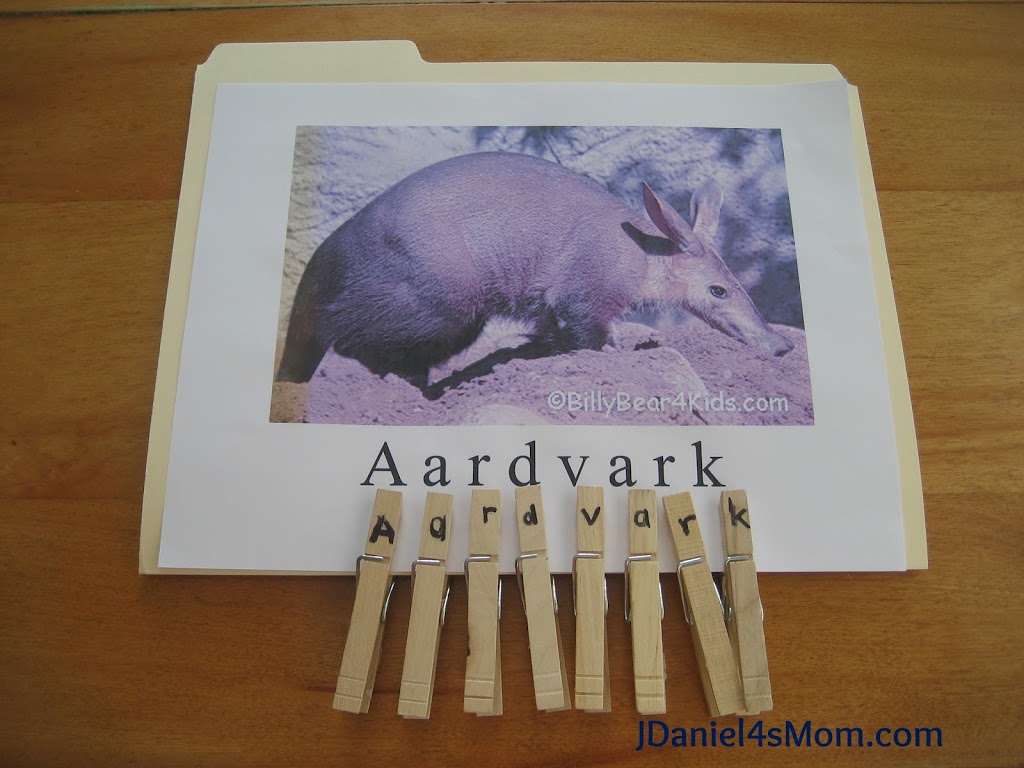 A simple picture of an object with its name placed beneath it can lead part of a very simple spelling activity. The only other thing you will need are clothes pins with the letters of the word written on them.
A child can simply clich the clothes pin with a letter underneath the letter it matches.
Here are some of my favorite Posts from last week's Read.Explore. Learn. link up:
3 Dinosaurs created an amazing craft based on Kevin Henkes' book birds that I really loved.
How have you been exploring books this week?

(Visited 284 times, 1 visits today)