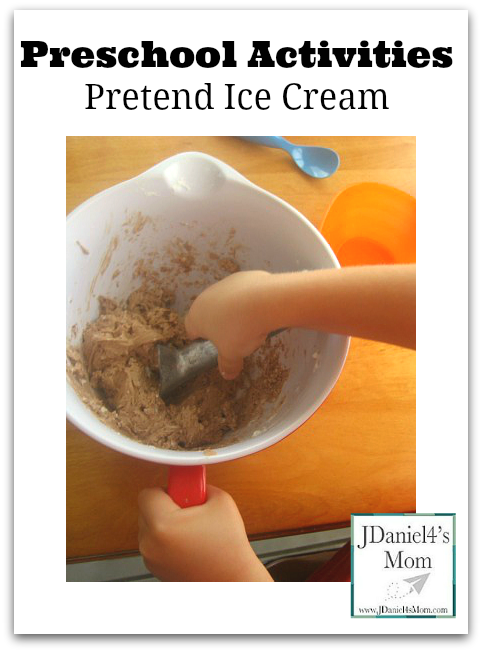 Should I Share My Ice Cream? (An Elephant and Piggie Book)
 is so cute. Elephant really wants to share his ice cream cone. He truly does, but while he is deciding what to do something happens to his ice cream. I bet you can guess what happens. No, he doesn't play ice cream games. No, he doesn't set it down to do preschool activities. Yes, it does melt. You really feel for him.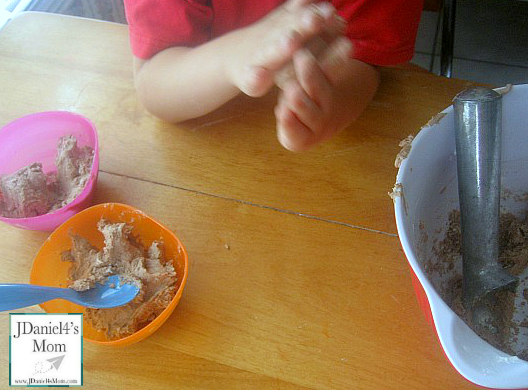 Elephant is lucky! Piggie ( his best friend) arrives on the scene and share his ice cream with him. Don't you love that he does.
I love that both Elephant and Piggie think about sharing with a friend. Sharing is such an important thing to be able to do especially if the thing you are sharing is something you really love.
What did we do to explore this book?
We made pretend ice cream and played ice cream shop. We also reviewed learning concepts using ice cream games. (They would be great for preschool activities or early elementary aged activities.) Here are two of the games we played. There will be a post on Wednesday, July 31st sharing all nine of the ice cream folder games I created.
Creating Pretend Ice Cream and Playing Ice Cream Shop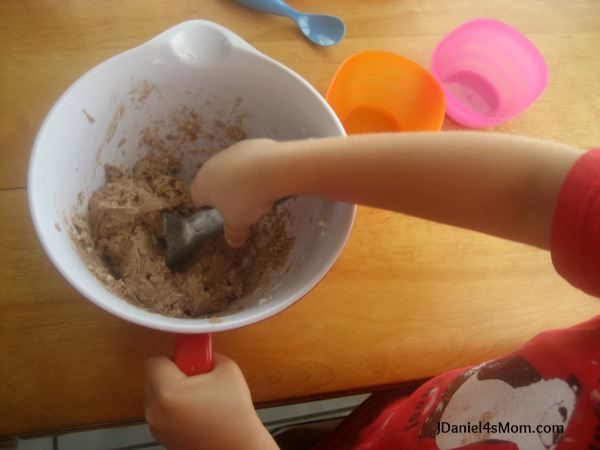 The following recipe was used to make pretend ice cream:
Pretend Ice Cream Recipe
Ingredients:
1 1/4 cups of hair conditioner
1 1/2 cups of corn starch
3 Tablespoons of cocoa powder
Directions: Mix all the ingredients in the bowl until the mixture looks creamy.
You could add food coloring and extracts to make other pretend ice cream flavors.
JDaniel had the best time using an ice cream scoop to serve the pretend ice cream in colorful plastic bowls. The pretend ice cream was creamy and easily formed rounded scoops. (It was just a tad sticky, but nothing like goop is.)There was plenty of pretend ice cream to play with. JDaniel filled two bowls and there was still some left in the large mixing bowl.
It was delicious as far a homemade pretend ice cream that you won't ever really eat because it has hair conditioner in it can be. It was really easy to spoon out of the bowl and it looked like real ice cream. If were to make this in a classroom with a group of children, I would have to be very clear that eating even tasting was just not allowed. I wouldn't want anyone to get sick. We just pretended to savor spoonfuls of the pretend ice cream at my house.
After pretending to serve the ice cream, we played with it. It easily rolled into balls and snakes. I was surprised at how malleable it was.
More Preschool Activities
File Folder Ice Cream Games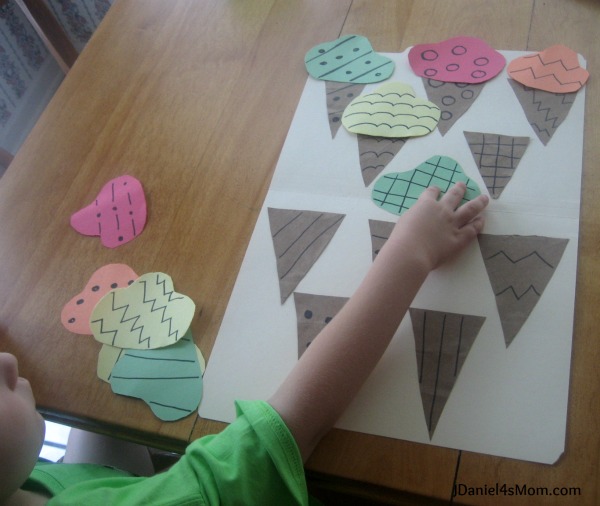 Counting Ice Cream Game in a Folder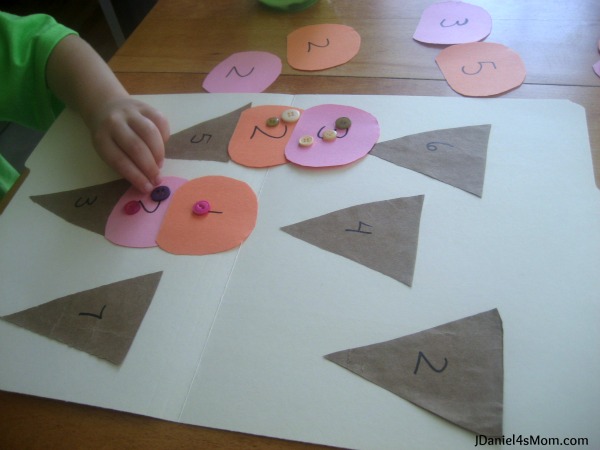 I simply glued several construction paper cones and ice cream scoops to a file folder. Onto each of the cones I wrote a number. JDaniel was asked to read me the number. Then I had him put the correct number of button sprinkles onto the ice cream scoop on top of each cone.
JDaniel counted out the correct number for each scoop in his hand before putting them on the scoop. I then counted the button on each scoop to see it were correct.
This is a very simple game, but it really helps children make abstract (the actual number) numbers more concrete (visual displayed with real objects kids can touch).
Uppercase and Lowercase Letter Matching in a Folder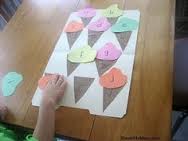 This time uppercase letters were written on cones glued into a folder. JDaniel was  to put its matching lowercase letter on top of the cone. "D" and "B" are tricky for young children. They can be for my guy. I was impressed that he got them without and trouble.
This was a easy, but he asked me to make cones in folders for the rest of the alphabet. I guess he liked these preschool activities.
How did you explore books this week? If you have a post you would like to share, please link it up below. Once you have added your post, please visit at least three others.

(Visited 4,697 times, 1 visits today)