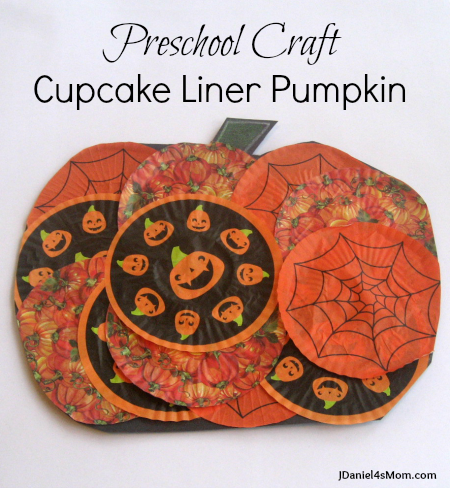 On Saturday we sat down at kitchen table to create this cupcake liner pumpkin and JDaniel announced that it was for preschoolers. It was easy enough for preschoolers to complete, but I think children outside of preschool would like to do this craft too.
What supplies did we use to make preschool craft? 
Black construction paper, white crayons, cupcake liner with a Halloween theme, glue, and metallic crayons
.
How did we make this preschool craft?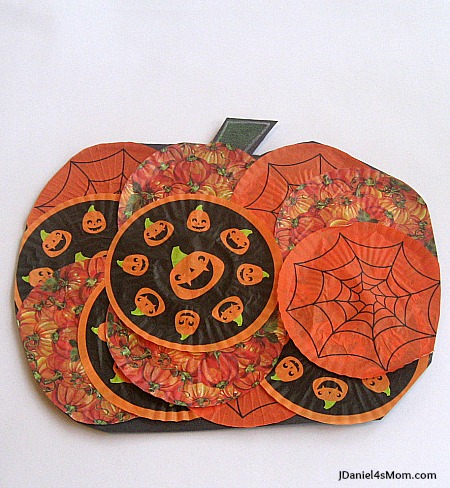 The project started with hand drawn pumpkins on black paper. I drew the pumpkins although I think JDaniel could probably have drawn his own. White crayon was used to draw the pumpkins. Any color would do! The cupcake liners will be covering the crayon edge or most of it anyway.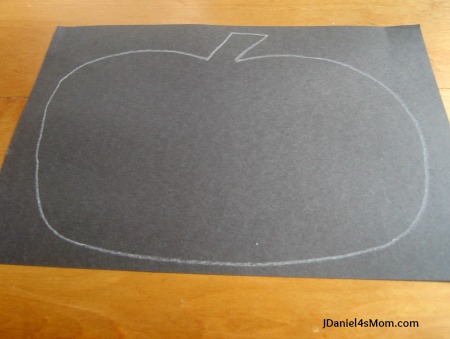 We flattened out a bunch of Halloween themed cupcake liners. I love to collect cupcake liners to use in JDaniel's lunches. We have several different Halloween liners from prior Halloween's lunches. We used the pattern of the liner facing out or this activity. If you hoping to create a more muted colored craft, you could use them so the inside of the liner is  facing up.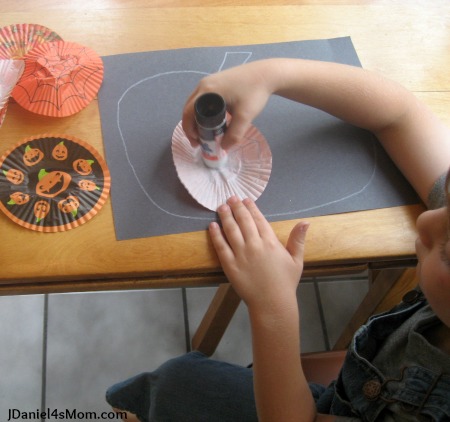 We talked about trying to place cupcake liners so that they were not totally covering up the liners underneath them. JDaniel did a good job of leaving some of each liner exposed. We learned that if we placed glue along the outside edge of the liner the liner didn't curl up after we had several liners curling up.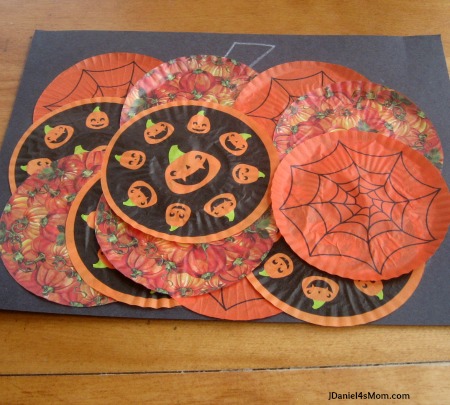 Somewhere along the way we received or purchased metallic crayons I thought they would be great for this project.  The green metallic crayon worked out well for coloring the stem. It had a little sparkle in it. JDaniel had forgotten we have them and loved how the green crayon marks shimmered. I think we will be taking them out again soon.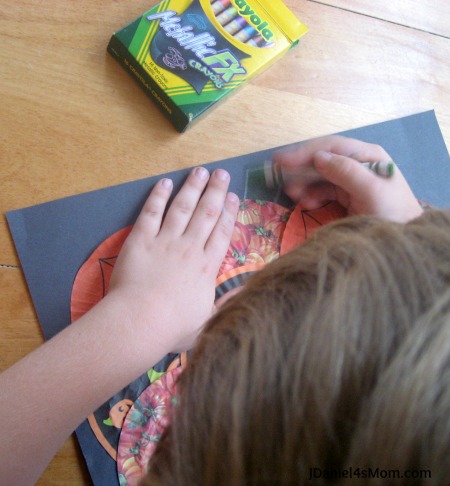 The craft could have been declared done when the stem was colored, but I decided to cut the pumpkin out and try mounting it on white paper. I think the stem and some of the cupcake liners stand out better with the white background.
If you are looking for a preschool craft, I hope you will try this cupcake liner pumpkin. If you have children that are older or younger, I hope you will too. The cupcake liner collage effect is such fun to create.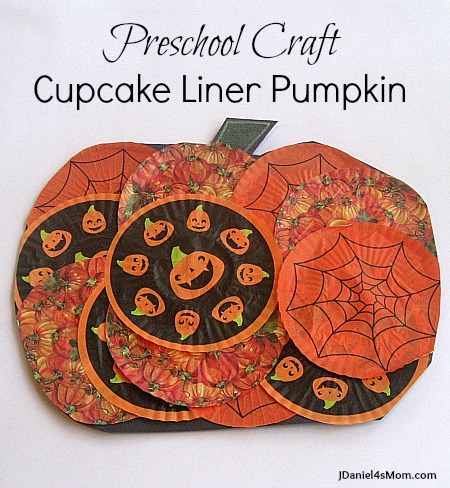 (Visited 477 times, 1 visits today)