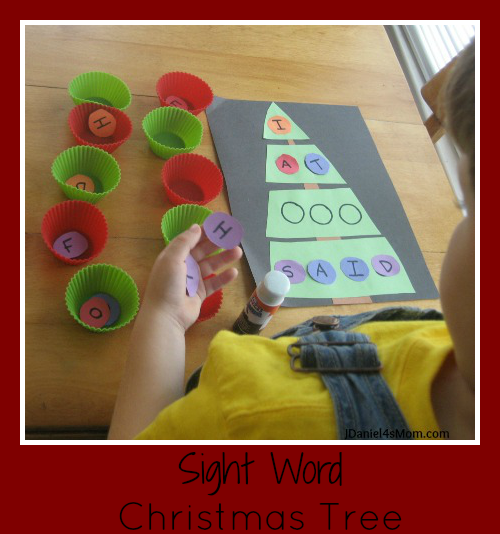 Being able to build a sight word what you have learned to read is important to building an understanding of the word's sounds and letters. Recently JDaniel and I sat down to build a sight word Christmas tree.
We started by cutting out the trunk and four tiered levels of green for the Christmas tree with green and brown paper. The tree was then glued to a piece of black construction paper.
I had gone through JDaniel's current list of sight words and created Christmas tree balls with the letters to build several of the words. I didn't try to create letters for just the number of words needed to fill the tree. Letter balls were created that would build many of the words on his list. JDaniel would get to select what words he wanted on the tree. Each group of lettered Christmas balls was placed in its own silicone cup so, he would be able to locate the letters he wanted easily.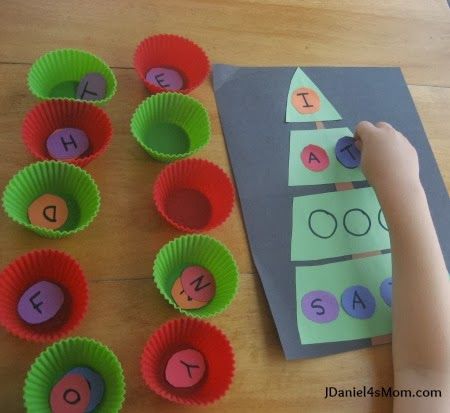 When all the letters were laid out, JDaniel started building. It was really hard to decide if A or I should go on the top of the tree. He suggested I make a start for the tree featuring the one letter word not selected later on.
Honestly selecting what words to display was harder than trying to spell the words. He can read so many sight words now.  The list seems to get longer and longer each week.
We didn't end up using all the lettered Christmas balls. It looks like we will need to do this activity again. I am totally open to filling the front of the refrigerator with sight word trees. What fun it would be to see all the words JDaniel can read. He is so excited about reading and learning new words. Did I tell you that he has read several books all by himself? He is thrilled when he comes across one of his sight words in a book. It is like finding an old friend.
If you have an emerging or early reader, I think they would love to create a sight word tree too. You might also like the activities pinned on my
Learning to Read
board on Pinterest

(Visited 1,544 times, 1 visits today)