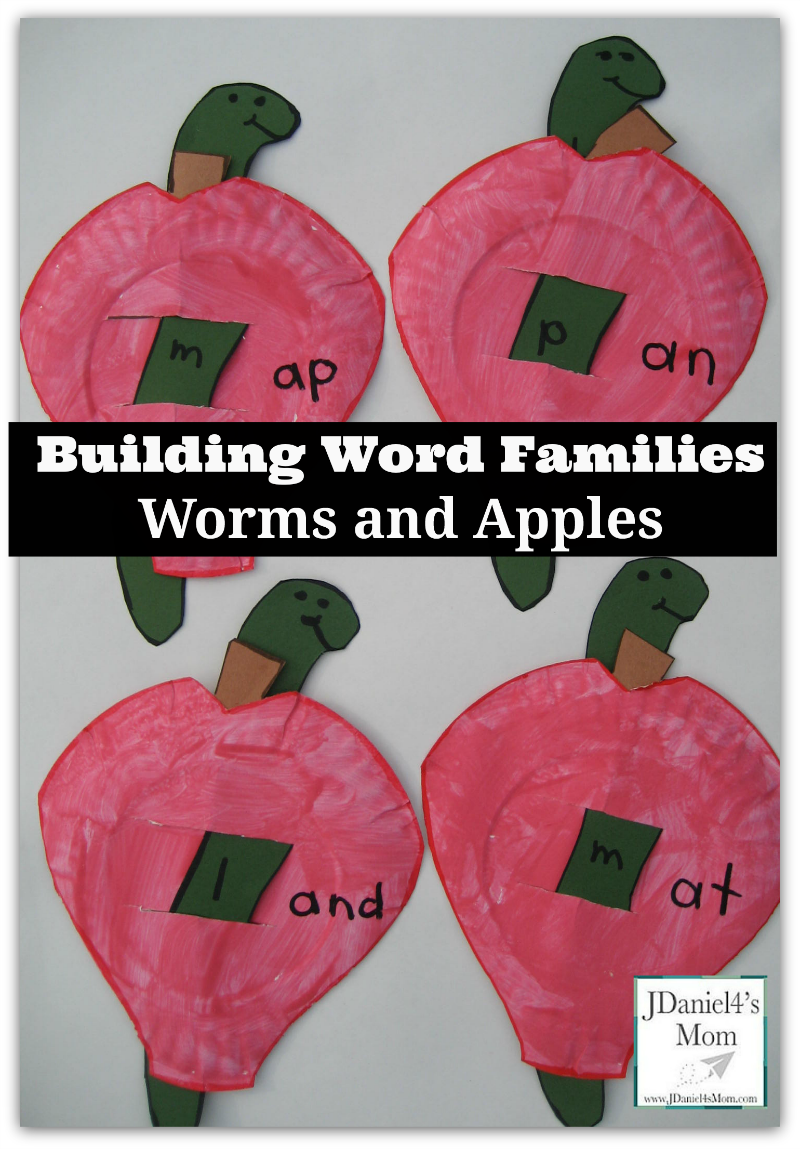 Becoming familiar with building words and getting to know word families is  foundational to  learning to read in my opinion. I know that not all children learn by using phonics skills and word families, but  a lot of them do. My son happens to be someone who liked to break a word down and stretch out its sounds. This worm and apple word family slide activity was designed to work on exploring word families.
This particular activity could be used with preschool children, kindergarten children and those starting first grade. As children  pull the worm up through the apple, they simply read the new word that is formed when a new letter appear beside the family letters.  The letter worms I created don't have a lot of letters them.  The worms would have been super long if they included all the letters that might we used to create all the words in each of the word families. I would suggest  that you ask your children to tell you what other words they know that could be members of each of the word families. They may come up with a whole lot more.
You may want to have your children record each word they make in each of the word families on paper. Some children will be able to have a better understanding of word families and their words in the  family when the have written them down and can see them in their own writing.
Creating Word Families Worms
Supplies Needed: 
Small paper plates
Red paint
Paintbrushes
Green construction paper
Scissors
Black Marker
Directions:
Paint the back of four small plates red. ( The front of paper plates usually has a coating on it to keep food from leaking through. It may resist paint.)
While you are waiting for the paint to dry, cut four worms out of green construction paper. You could be green poster board or something stronger if you like.
Outline the worm and draw a face on it with black marker. Think through what word family and what words you want your children to work on before writing letters on the worm and the family on the paper plate apple.
Cut two horizontal lines about three inches apart into each apple. This will be the area your worms will slide through while building word families.
Weave the worms up from  the back  and  across the slat you have cut into the apple.  Then back down through the top cut.
You should be able to slid the worm up and down through slat.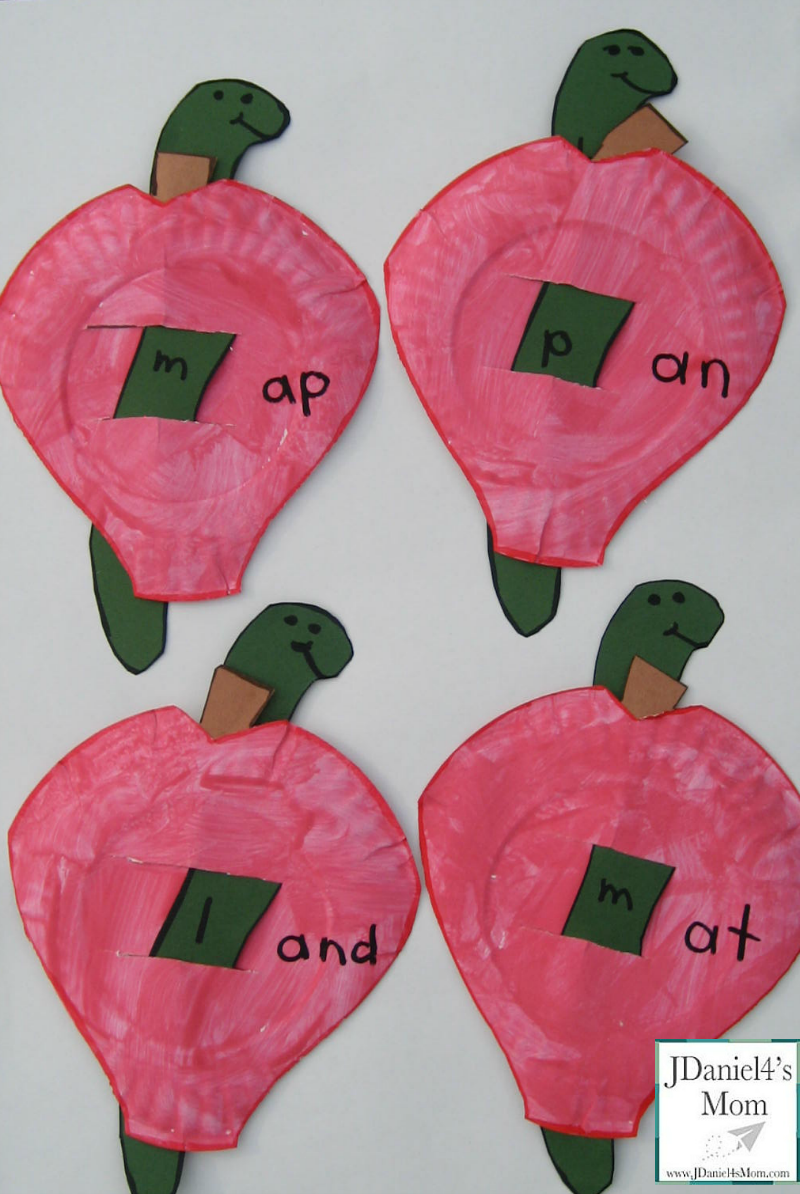 Once you have the worms in place, you are ready to build words.
If you are looking for more learning to read activities, you may want to visit my Learning to Read board on Pinterest.
Follow JDaniel4's Mom's board Learning to Read on Pinterest.



(Visited 661 times, 1 visits today)