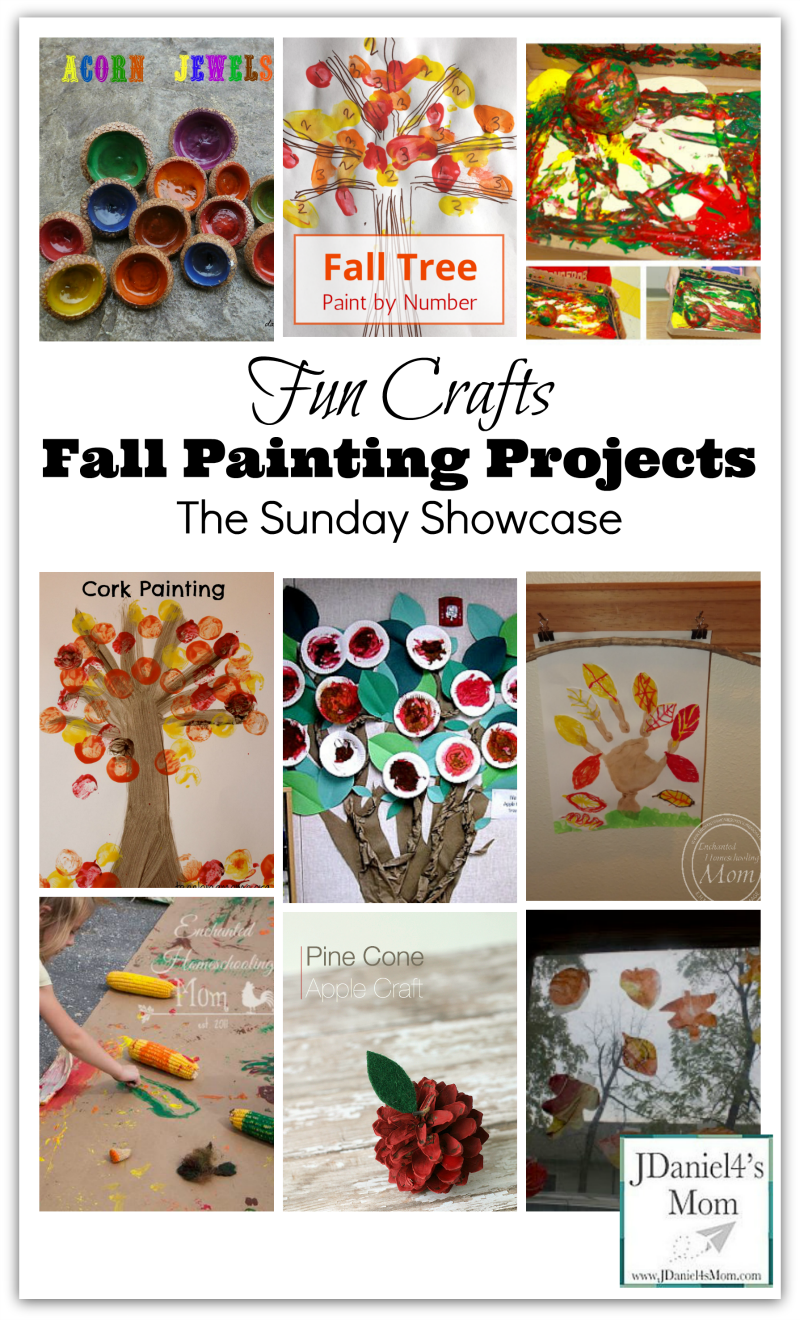 I scoured last week's The Sunday Showcase as well as the archives of The Sunday Showcase to find some fun crafts that featured fall painting projects. While many of the fun crafts I selected feature trees and leaves, there are several other fall themes shared.  You are going to just love all of them and are probably going to want to try each of them with your children.
After looking through this week's featured posts,  please take a moment to add a few of your own posts.  I would love to see that activities and crafts you are doing at your house or in your classroom. Adding two or three posts will help us see the great things you are doing.
Fun Crafts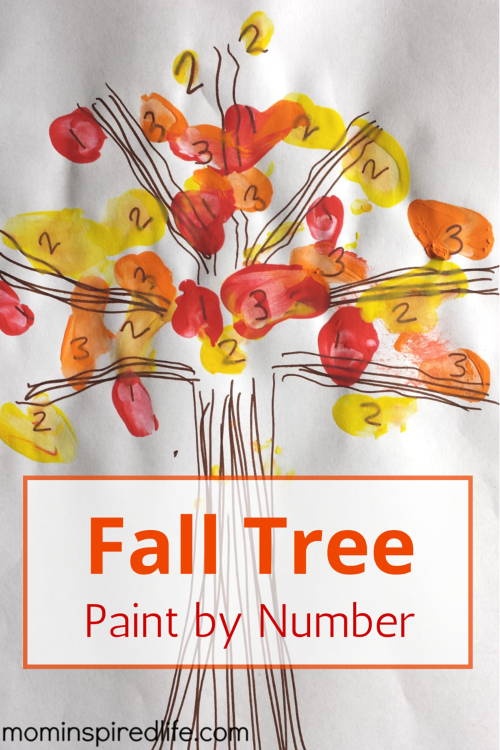 I just love this take on paint by numbers from Mom Inspired Life. What a great way to work on number recognition!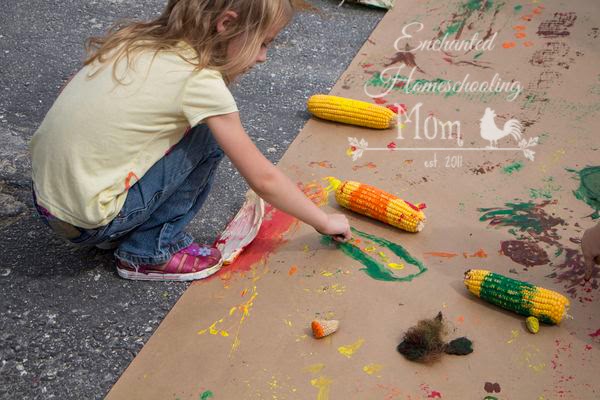 We have done corn painting at my house just has Enchanted Homeschooling Mom did, but I love how she took it outside. The giant paper canvas was such a great idea.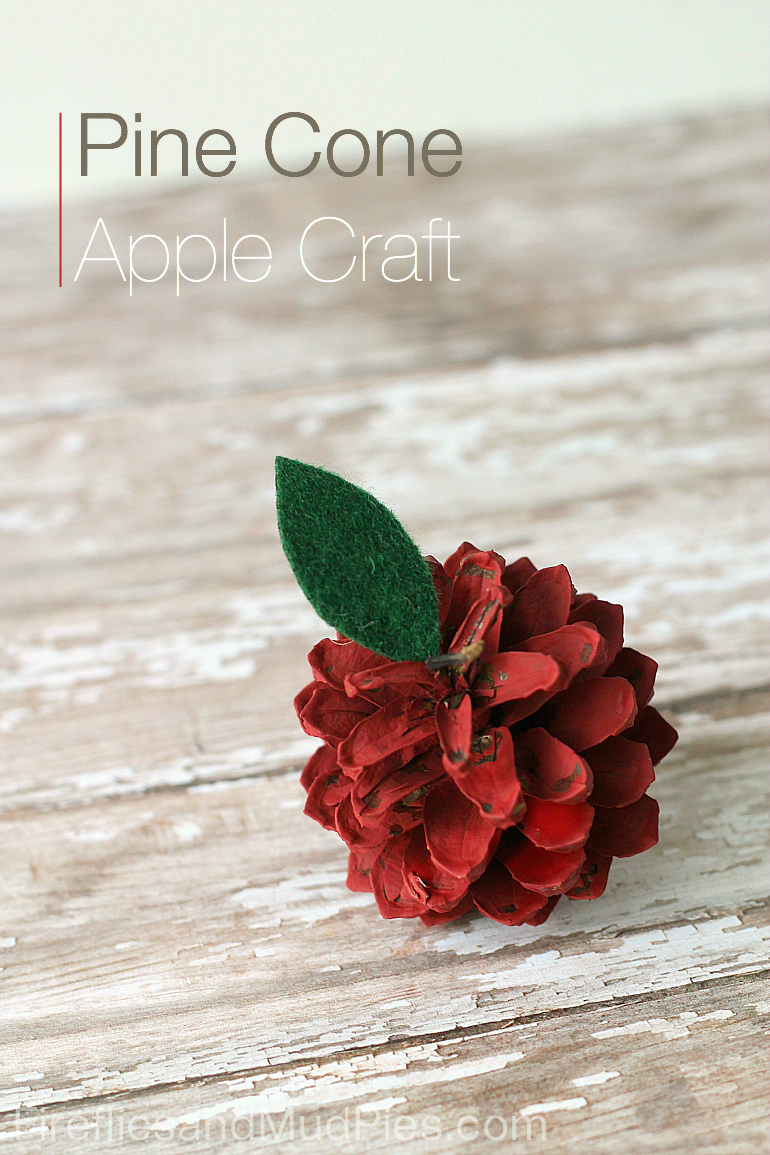 This pine cone apple craft from Fireflies and Mud Pies is simply wonderful. I would love a whole row on them on my mantle.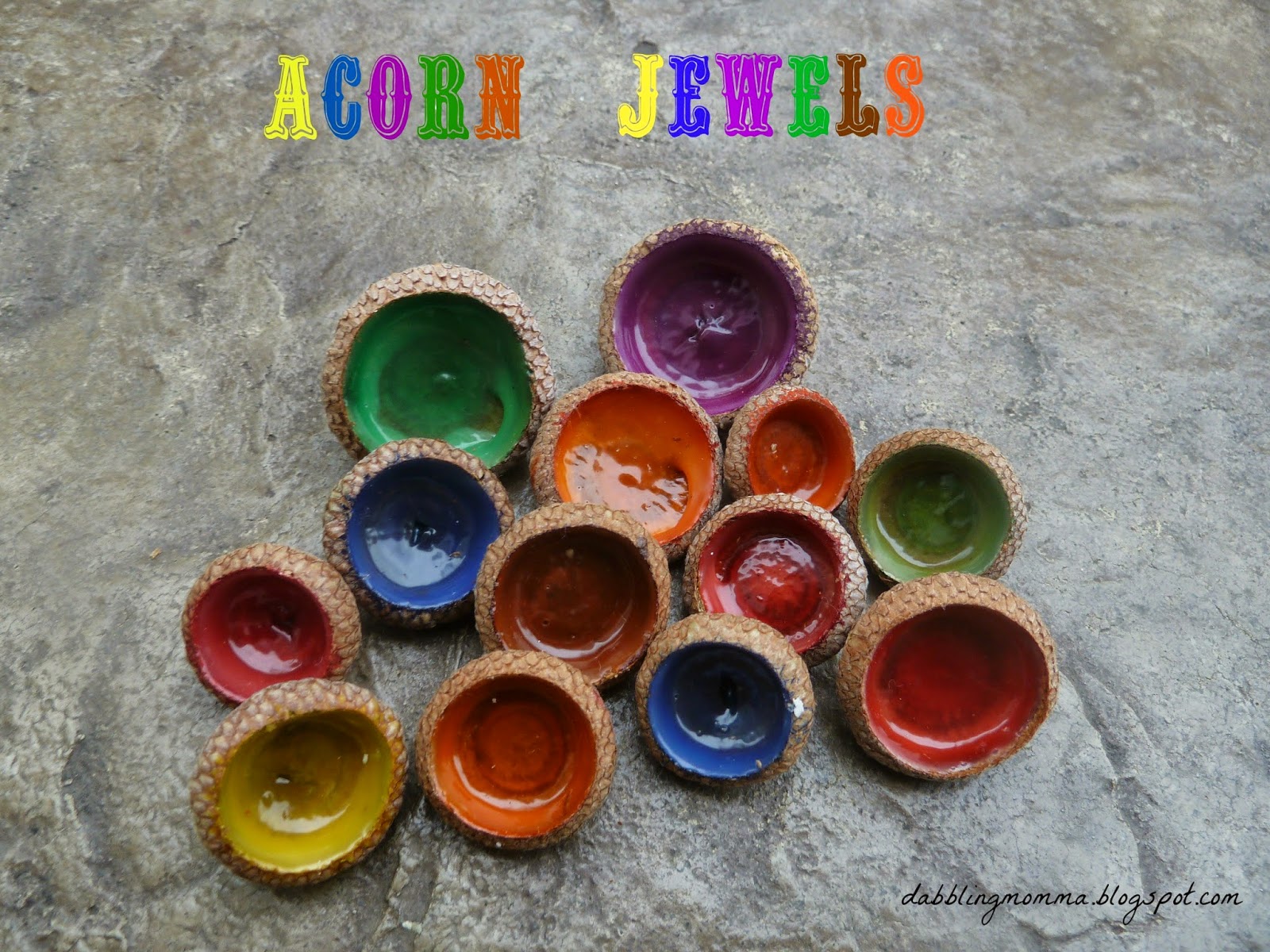 Painting the caps of acorns transformed them into acorn jewels. What a fun idea from Dabbling Momma!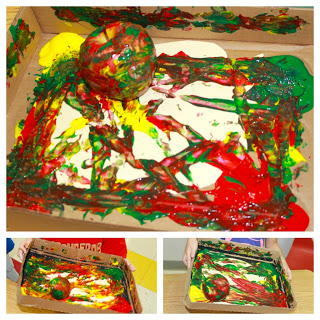 If you love marble painting, you are going to love apple painting. This idea from Mom to 2 Posh Lil Divas uses the same painting technique to create  fun crafts that can be cut into apples.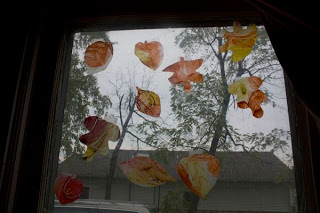 Painting or drawing with crayons on wax paper is the first step in creating this melted crayon leaves and apple craft from Life with Moore Babies.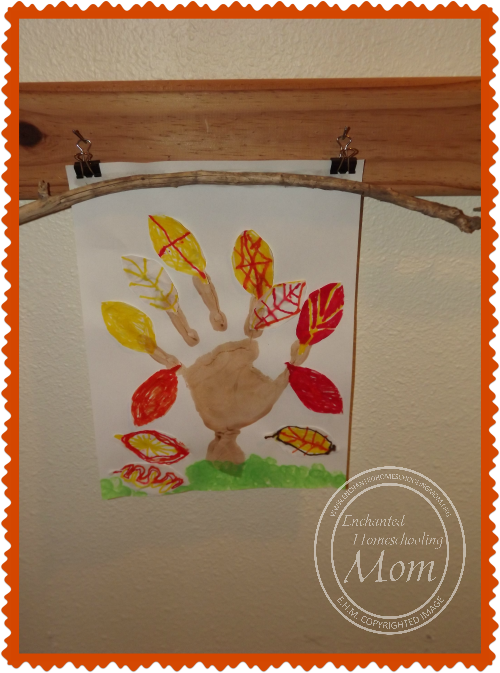 A fall tree hand banner looks like it would be one of those fun crafts  that you will love making and displaying. It can be found on a post on Enchanted Homeschooling Mom's blog.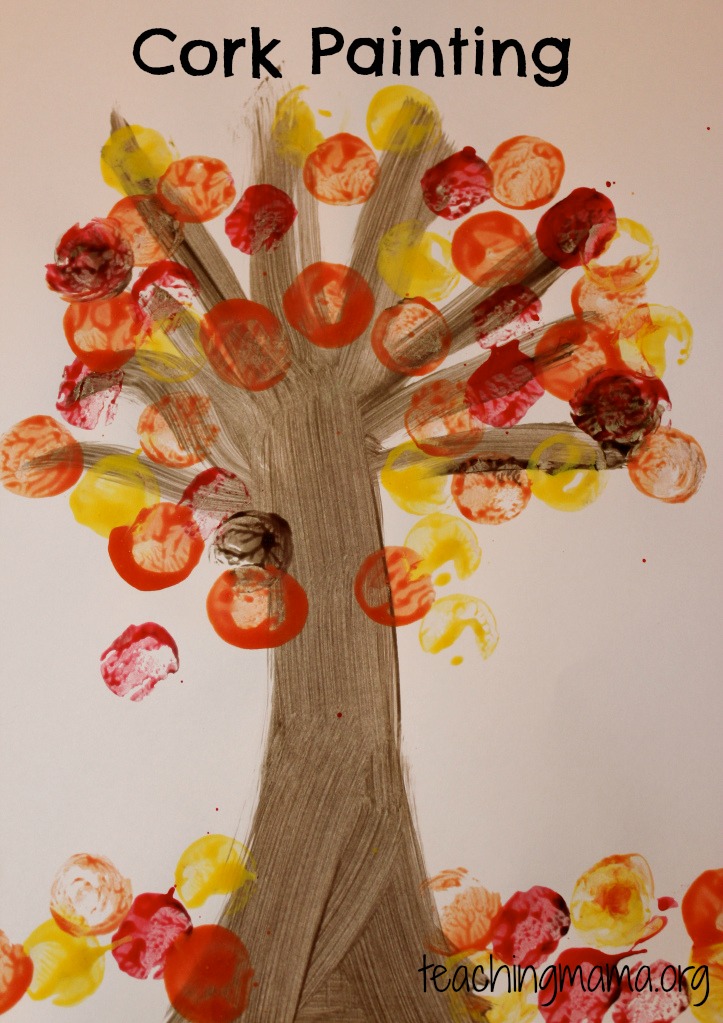 Corks are such a great painting tool. Teaching Mama used them to create the leaves in this wonderfully fun craft with a fall theme.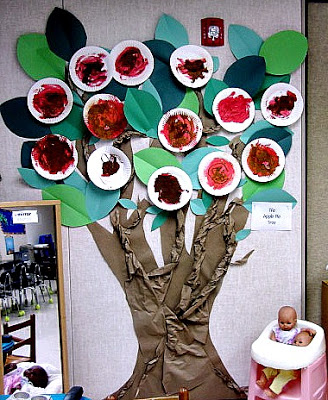 This apple tie tree is filled with fun crafts created by Teaching 2 and 3 year olds. Her tree is based on one she saw on Teach Preschool. (She mentions that in her post.) I love that she did these fun crafts after reading the book The Apple Pie Tree.
The Sunday Showcase is hosted on the following blogs:
JDaniel4′s Mom
We each feature different posts that have linked up, so be sure to check everyone out! We'll also be pinning our favorites to our Pinterest board.
If you are here for the first time please read this informational post on Mom to 2 Posh Lil Divas' site  for the full details.  Anything kid friendly and/or child centered is welcome!  You are welcome to share more than one post,  but we don't accept links for giveaways,  shops, ordownloads for purchase, etc.  They will be deleted.

(Visited 634 times, 1 visits today)