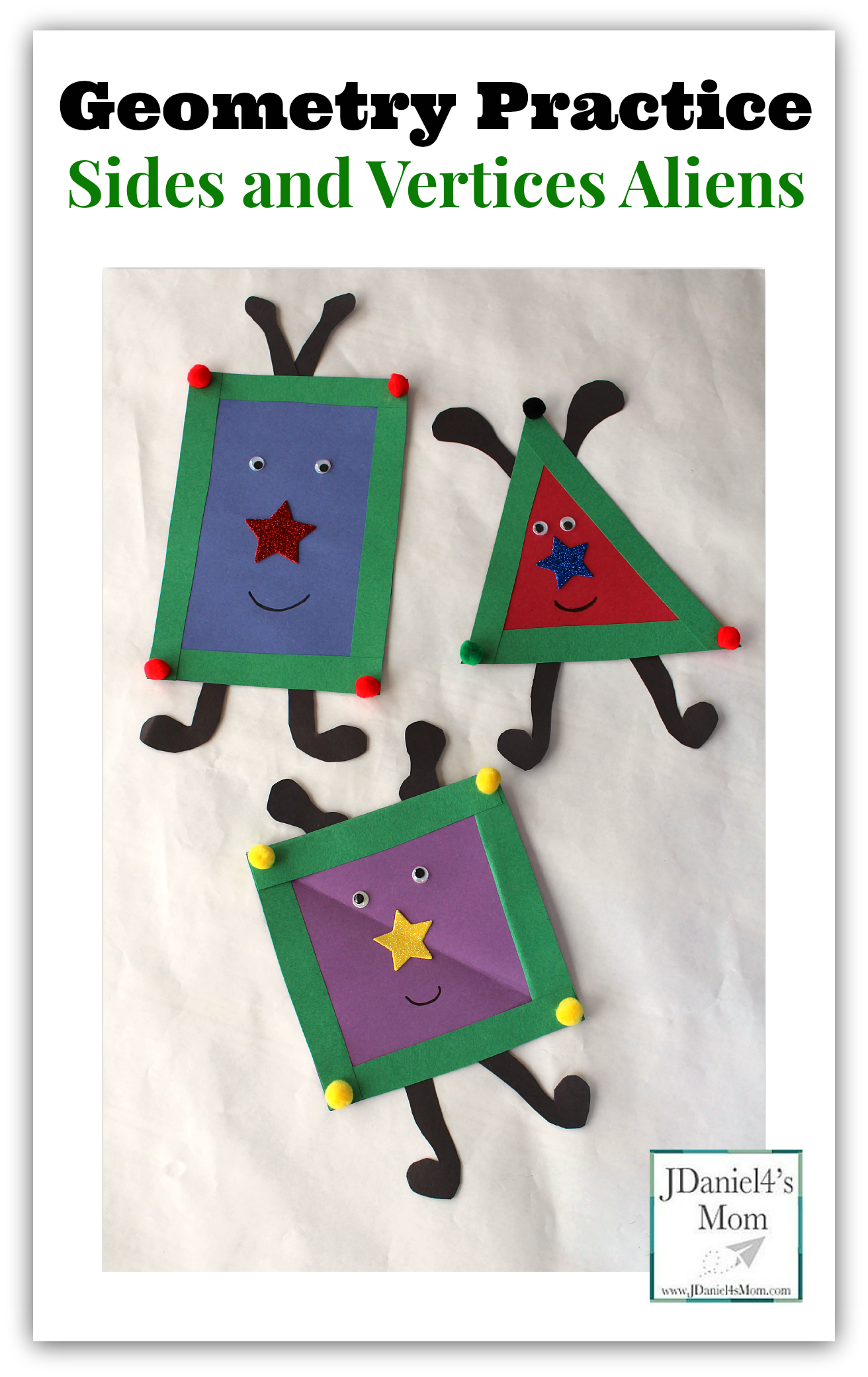 I never dreamt that JDaniel would come home with a math homework that asked him to find the vertices of each shape on the page. He is first grade! I knew he was working on geometry last week, but I thought he would be focusing on shape identification. This past weekend I crafted some shape aliens. I wanted for us to have a learning activity that gave him geometry practice with finding the vertices and sides of each shape.
Using the sample sides and vertices aliens I made he will then create his own shape aliens this week.. He can pick the shape he wants to focus on and cut it out. Then I can walk him through adding the side and vertex indicators.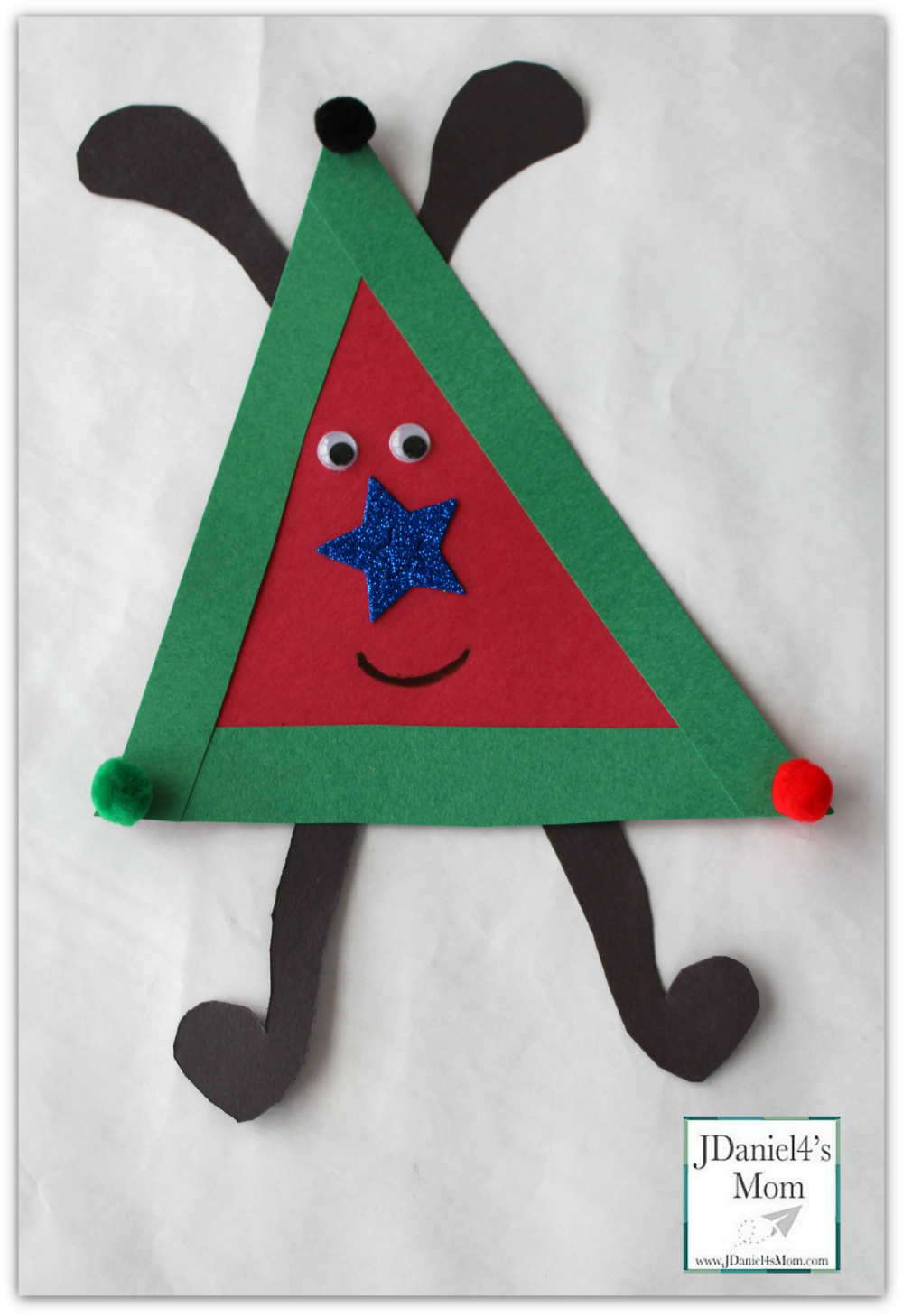 As I thought through the steps he would need and the skills he would work on, I came up with a lot. This activity covers several math and fine motor skills.
What are they?
Measuring
Cutting
Counting
Pincher Practice
Pencil Gripping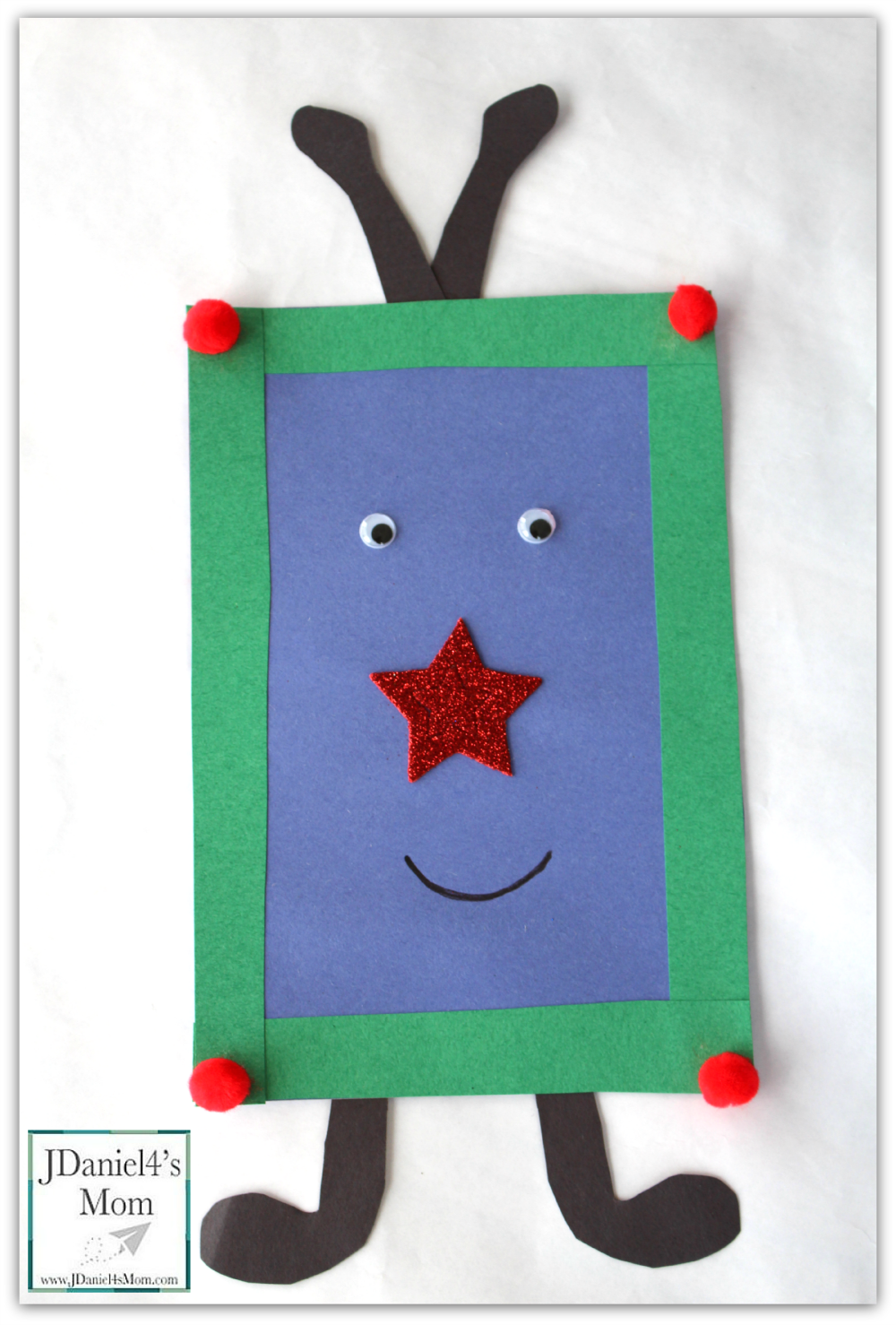 Let me walk you through how this geometry practice activity is done.
First you will need to measure the length of each of the sides and cut out construction paper strips for each of the sides. You can measure each length with a ruler and the mark that measurement on paper. You could line the edge of your shape on construction paper, mark its length and then cut out a strip that length.
When you have all the side strips cut out, you can glue then onto the edges of the strip. Each strip represents one of the shapes sides or edges. The strips may need to be trimmed to fit their shape perfectly.  You could have your children count around the edges from 1 to the last numbered edge of the shape. They could write the number for each side on the side if you like.
Then you will use a pincher grip to pick on a pompom and rub it in glue. One pompom will go in each of the vertices.
With the geometric practice completed it will then time to add facial features to your alien. I think I will precut the antennae and feet for JDaniel. You may decide you want to have your children cutout the antennae and feet for their alien. We will be using construction paper, but I think pipe cleaners or foam would be fun to use too.
We will be using sparkly star stickers for the alien's nose along with wiggly eyes as I did in the sample aliens for geometric practice. You could easily have your children hand draw the alien's faces.  The alien's mouth will be drawn on.
We will be displaying our aliens for geometric practice so we can review the number of sides and vertices each of the shapes have.
I concentrated on three basic shapes for this project. Octagons, pentagons, trapezoids, and rhombuses might be fun to try too. Oh! You might want to do a triangle study and have your children create equilateral, right, or isosceles triangles. You early childhood learner may be working on them too.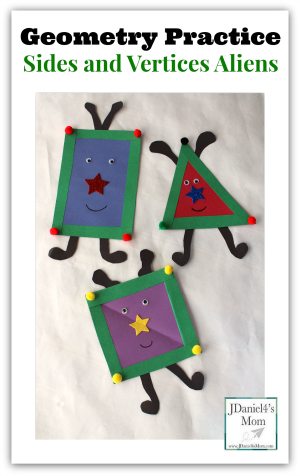 Here are some other geometric practice activities we have done:
If you do try any of the above geometry practice activities, please leave me a comment below telling me about it  or share a picture of it on my Facebook page.

(Visited 902 times, 1 visits today)