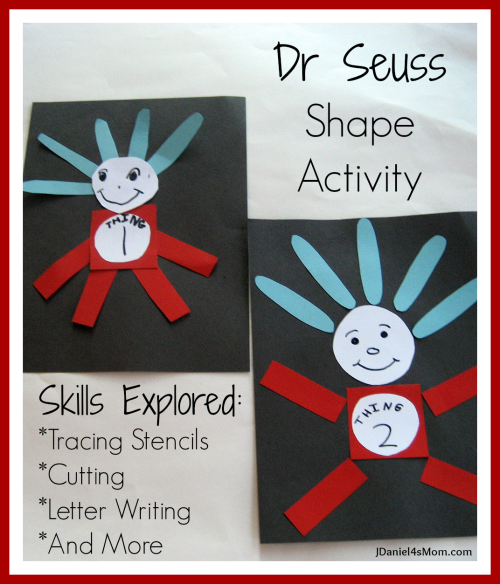 While looking through a book that contains a collection of Dr. Seuss stories, I got the idea for this  Dr.Seuss Shape Activity. I am not sure why. Dr. Seuss' illustrations are filled with fluid curves and fun bending lines. When I looked at Thing One and Thing Two, I saw ovals, circles, squares, and rectangles.
I decided that this activity needed to involve a lot more learning skills than just cutting these shapes. (Though cutting skills could have been enough.) Involving tracing, cutting, letter writing, and visualizing in the activity seemed more exciting.
That led me to getting a pizza box out of the recycling bin and cutting out the shapes we would use to build the Dr Seuss' Thing One and Thing Two. The cardboard the pizza box was made of was super easy to cut out and thick enough to make tracing easy. Although we had cereal boxes in the bin too, I decided that their cardboard would be too thin to trace around.
I went with small tracing shapes for this project. Small shapes would fit onto a half sheet of construction paper when assembled into Thing One and Thing Two. They worked out well for this project. JDaniel did a good job tracing them. I would have made bigger tracing shapes for a slightly younger child.
Creating my Thing  Two Dr. Seuss shape activity was done first. Primarily to make sure that it would look okay when it was assembled. JDaniel used it as a model somewhat when he created his Thing  One creation. Having one already created ended up being helpful.
Then I put out all the supplies on the table for him and asked him to join me in creating. Having everything ready to go helped the creation process go very smoothly.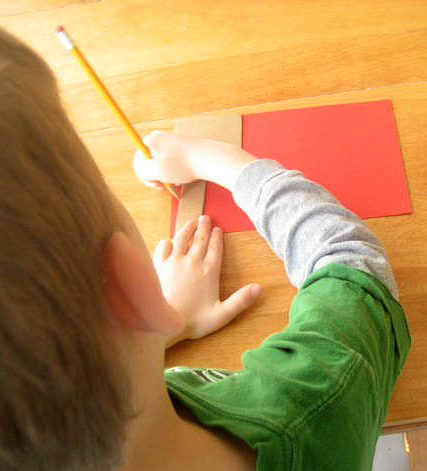 Tracing carefully was easy for JDaniel. He placed the shapes all over the paper which gave him a lot of wiggle room for cutting. I had wedged all my shapes into one side of the red, white, and blue paper when I had cut my shapes out to save paper. When I saw what he was doing, I was glad we hadn't done our tracing together. He might have tried to follow my lead and his way was better for him.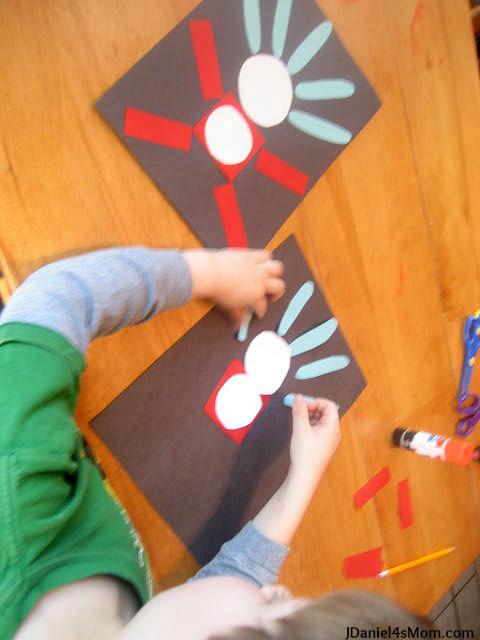 Watching JDaniel put the shapes together to make his version of Dr. Seuss Thing Two was so much fun. He arranged the shapes on the paper to create his creature on paper just as I had done. (Only he wasn't in the room when I made mine.)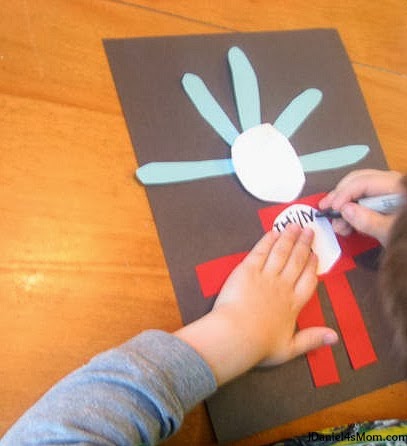 JDaniel decided to write out Thing One on the smaller of the two white circles before gluing it down. I did mine the opposite way and was stuck with that circle. If I hadn't glued it down early, I would have cut out another white circle and written Thing Two on my Dr. Seuss creation again.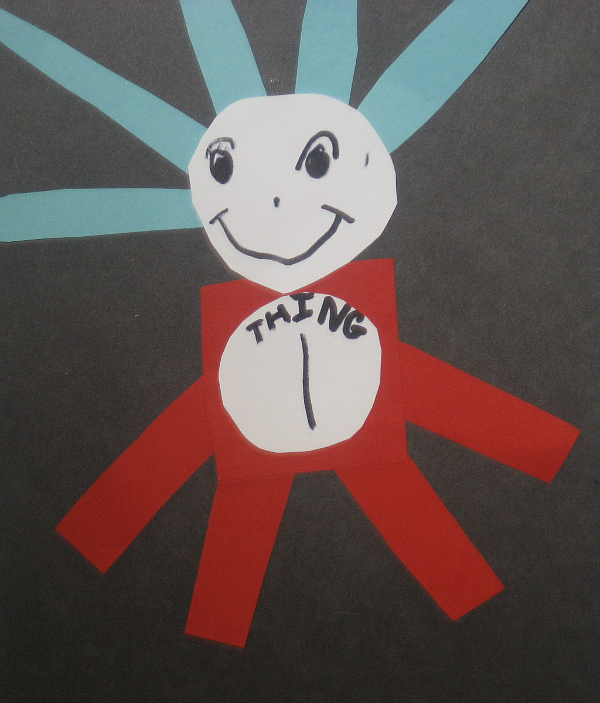 Thing One turned out great. I love how JDaniel completed this Dr. Seuss shape activity. His creature has eyes that make me think he up to something and he has a very warm smile.
What materials did we use to create our Dr. Seuss shape activity?
blue, white, and red construction paper
glue sticks
scissors
cardboard shape to trace
black markers
Are you looking for some other Dr. Seuss activities? Here are some others we have done:
 If you do try any of the above Dr. Seuss activities, please leave me a comment below telling me about it or share a picture of it on my
Facebook page
.

(Visited 7,345 times, 13 visits today)