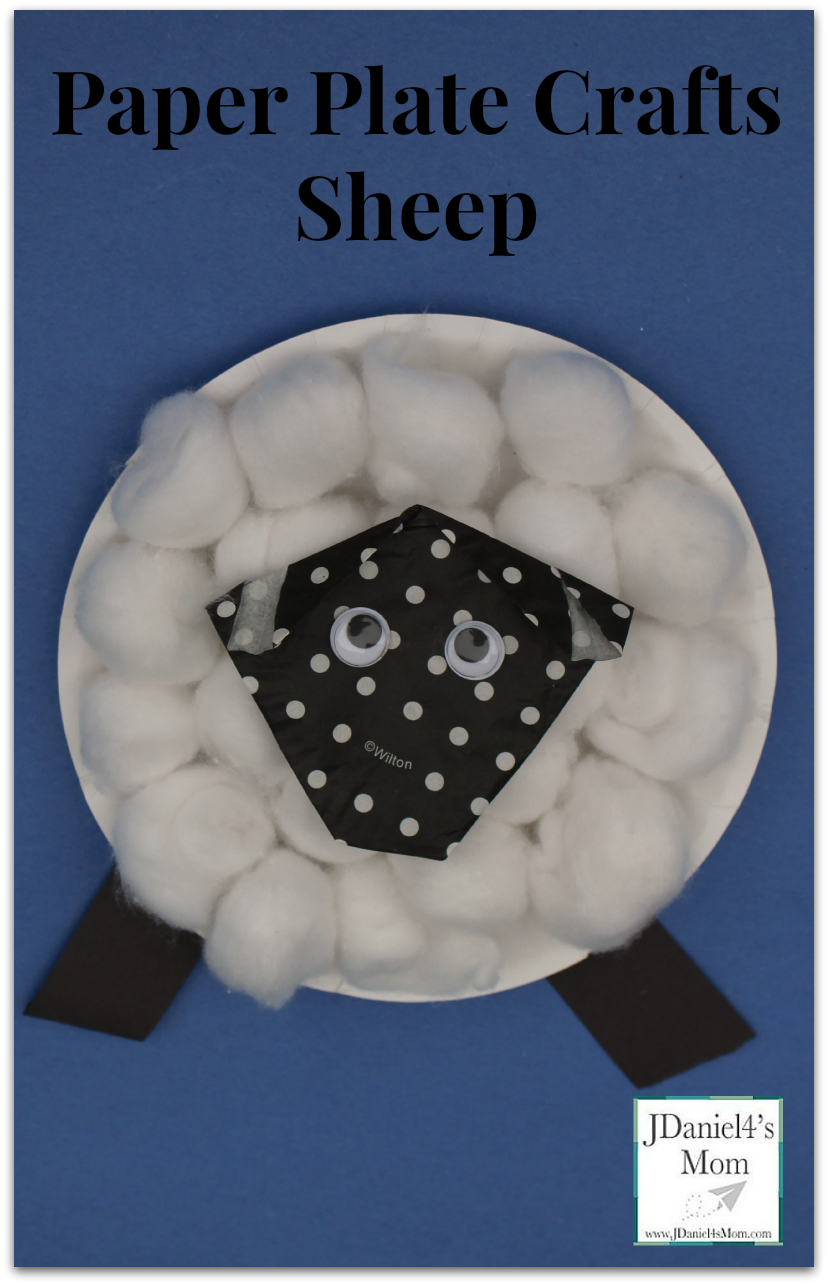 I love to buy fun cup liners to liven up my son's lunches. When I decided it would be fun to make a paper plate sheep, I found the perfect  leftover liner to use for the sheep's face. Why did we make sheep? JDaniel asked me just that question on the day we did this craft. We did this sheep craft along with several other sheep themed activities for Chinese New Year. 2015 is the year of the sheep. At the end of this post you will find a number of paper plate crafts we have done in the past.
This paper plate sheep craft used only seven crafting elements. They were the following:
The link below is an affiliate link.
Cotton balls
Wiggly eyes
Black construction paper
Small paper plate
Glue
Scissors
How did we put this  sheep craft together?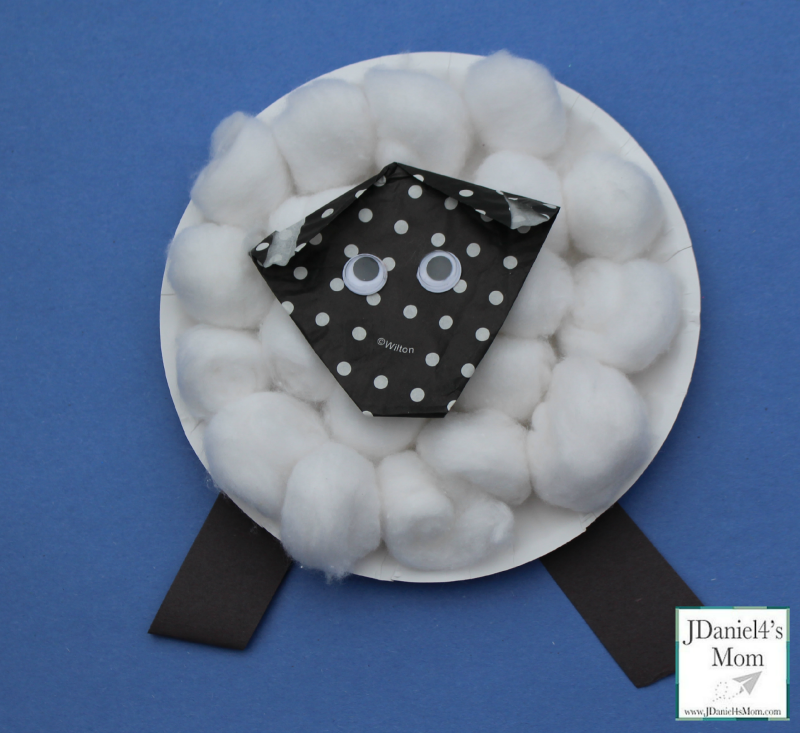 We started by covering the surface of the paper plate with glue. (You could use a glue stick for this craft, but the cotton balls didn't stick as well when we tried using it.) Plus it was such fun squeezing the glue out and swirling it all over.
Then we filled the plate up with cotton balls. We found it easiest to start placing the cotton balls in the center of the plate and working our way out. When we needed to, we could nudge the inner cotton balls in a little to create a sheep with compact wool.
Next we placed a cup liner face down (decorated side down) on the kitchen table.  We fold the sides in to form a triangle or cone shape. The pointy end of the triangle was fold up to create a flat surface. That end of the cupcake liner would become the area for sheep's nose. The liner was then turned over to the decorate side. We folder the pointed corners down in the front to create ears for the sheep.
We then glued wiggly eyes to the front of the cupcake liner. You could create eyes with white and black construction paper if you don't have wiggly eyes available. With the eyes in place we glued the sheep's head onto the center of the cotton ball covered plate.
All that was left was to cut out legs for the sheep out of construction paper. We ended up just cutting out rectangles. You may decide that you would like feet with hooves. I think they would look great on the sheep.
Here are some other paper plate crafts we have done:
Paddington Bear Paper Plate Craft
Ocean Animals Paper Plate Craft
Paper Plate Crafts- Lion and Lamb
Paper Plate Crafts- Patriotic Windsock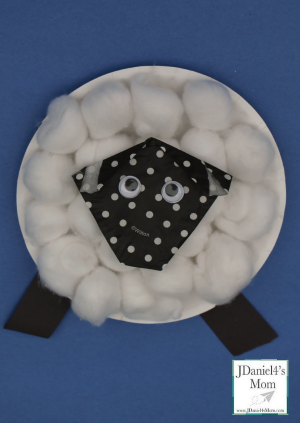 If you do make a paper plate sheep of your own, please leave me a comment below telling me about it  or share a picture of it on my Facebook page.

(Visited 630 times, 1 visits today)