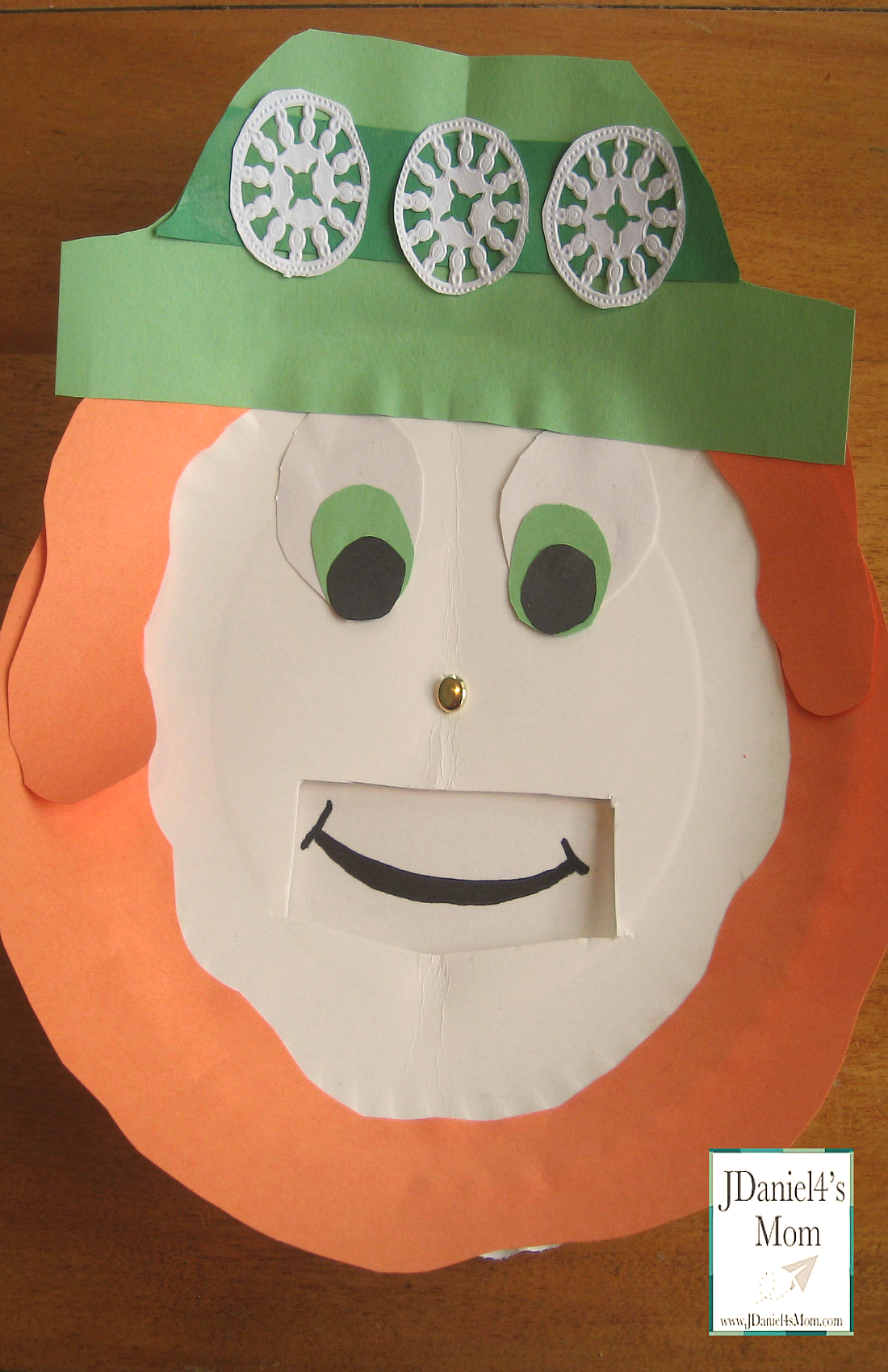 It is fun to create a craft with kids that is interactive. They really love that something moves or can be changed on their craft. This leprechaun can change the feeling he is displaying on mouth. He can be happy, sad, or surprised. All kids have to do is turn the disk on the back of his head to change how he is feeling.
This leprechaun craft was shared as part of a Read. Explore.Learn. post I shared a few years ago. It was just one of a variety of activities that were done after reading the book St. Patrick's Day.  Originally the craft was used to display how the leprechaun was feeling in different parts of the story.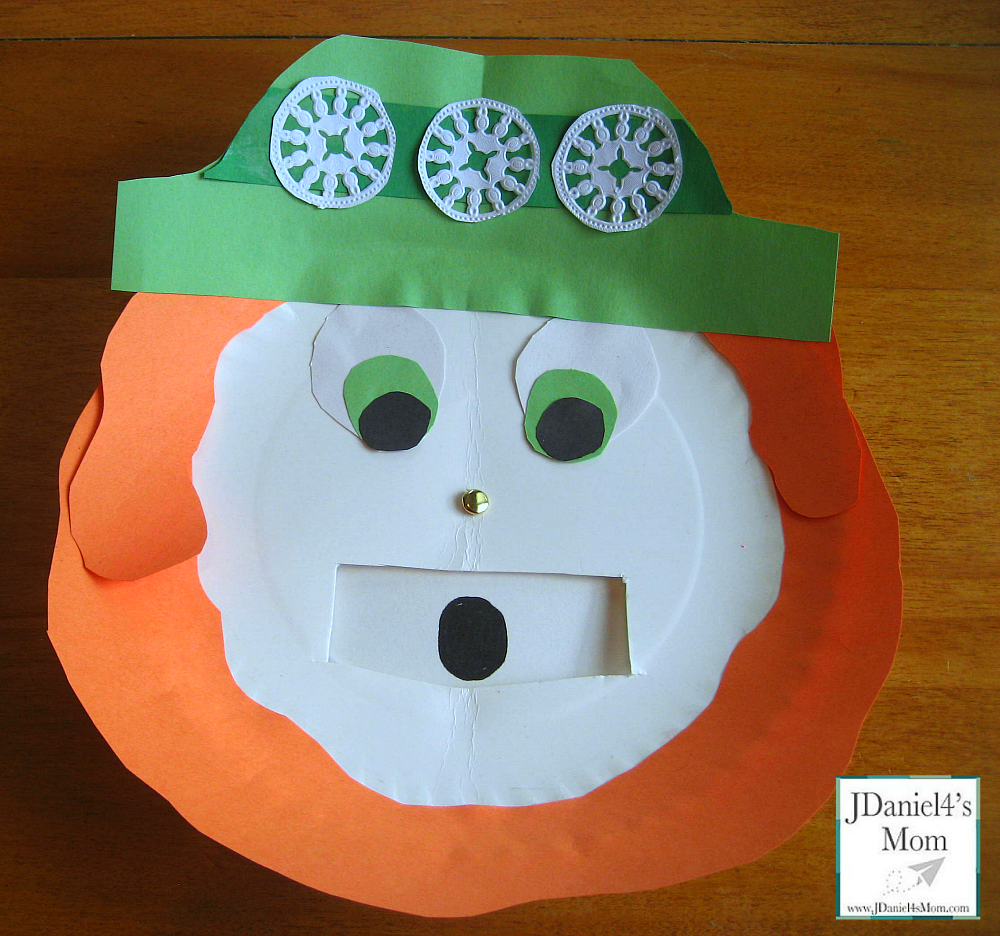 I bet your children could do several activities after constructing a leprechaun craft of their own.
They could make up their own stories about a leprechaun.
You could encourage them to include events in their story that would have the leprechaun displaying each of the feelings.
Young children could dictate their story to an adult or tell their story orally.
Older children could write their story down.
Children could pantomime something that would cause them to have each of these feelings. The actions they act out could be their own or something they think a leprechaun might do.
You could read your children a series of reading passages or sentences and have them show you what feeling would go along with what you have read.
Feelings can be a hard thing for kids to talk about. This craft might just open a door to your children talking about feelings.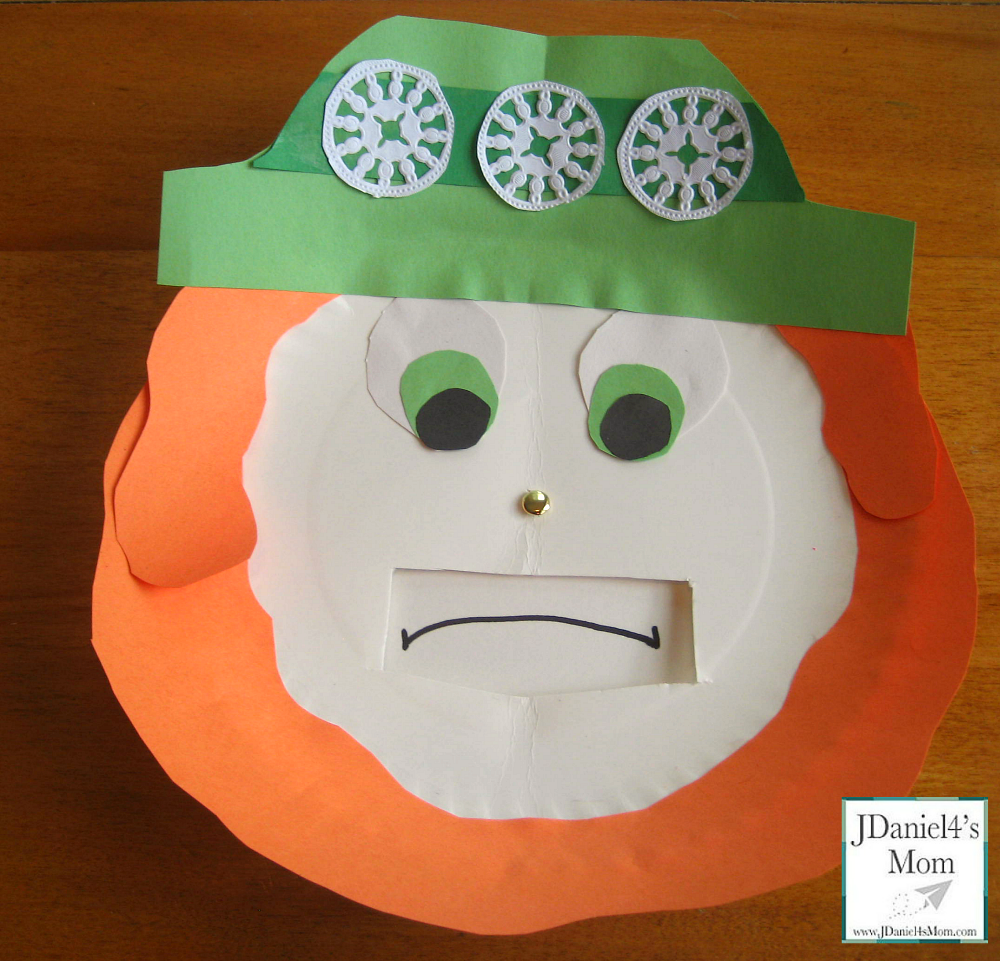 St. Patrick's Day Crafts Directions
We started by cutting out the space that would display the leprechaun's mouth. That insured that we wouldn't have something glued on top of it.
Then we picked out scraps of doilies and construction paper to decorate the plate with. The goal was to have a leprechaun with a hat and without a nose. There weren't specific directions given on how to make it beyond thosee.
Finally small circle was cut out and various expressions were drawn on its edges.
The disk was attached to the  back of the leprechaun with a brass fastener. The brass fastener was attached to the plate where the leprechaun's nose would be.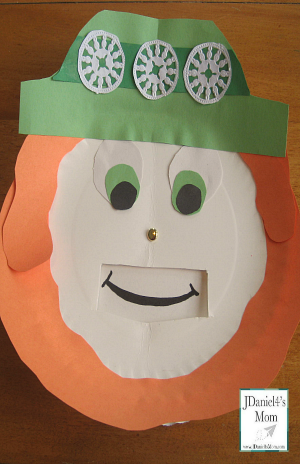 Here are some other St. Patrick's Day Crafts and Activities :